Lake George, New York
View Map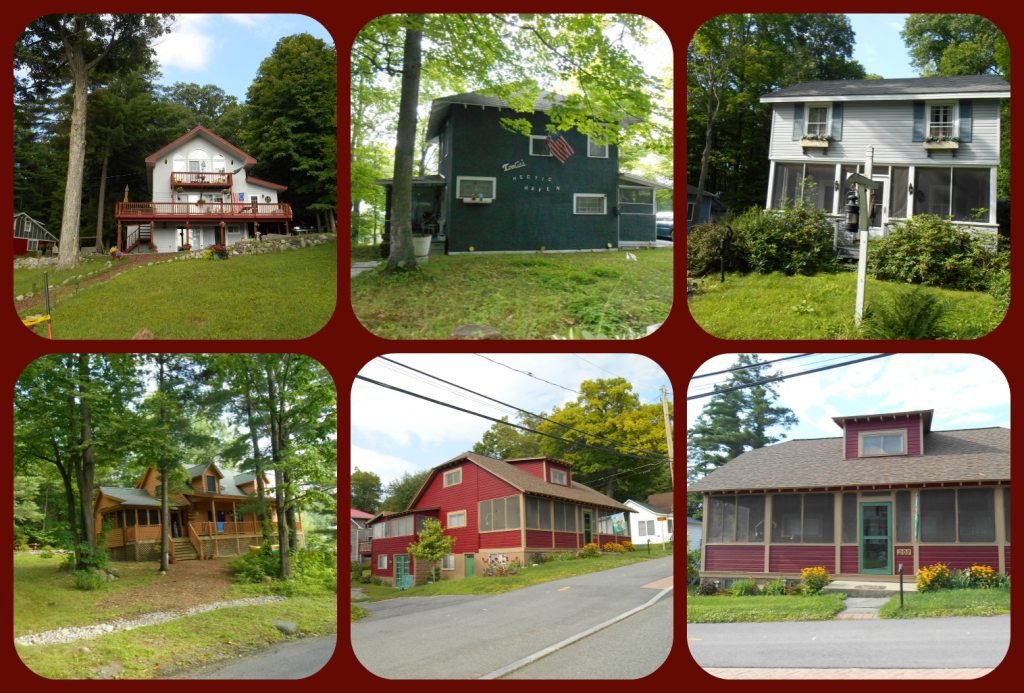 Our last day at Lake George was spent touring about and enjoying the scenery of this beautiful area. We motored down shady lanes and hidden roads to peek at the homes which dot the shoreline. There are a few new and fancy homes, but the ones I like the best are the old small camps that look like they were built about 100 years ago. You just can't buy character, it has to be earned.
Climbing up to "the top of the world" we found a hilltop golf course with a stunning view of the lake. Almost a reason to take up golfing!
The signature low-slung Adirondack chairs are everywhere and prove to be very comfy. After sitting in a dozen or so at various locations, I decided we needed a pair at home. They'll be shipped right from the "factory" in upstate New York, which is really a small workshop with a couple of dedicated guys who hand craft each chair.