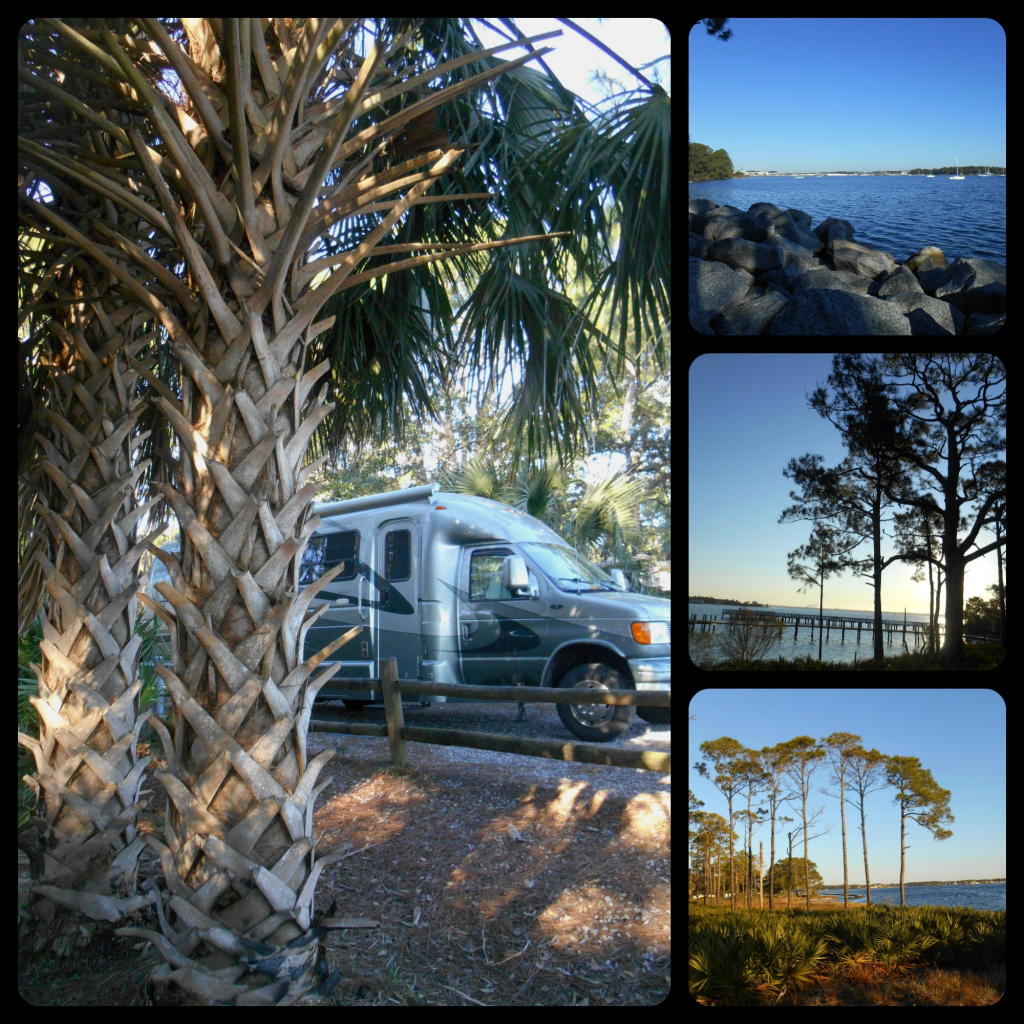 Panama City Beach, Florida
After two days of short driving due to tire issues, we made the final long distance run to the Florida Panhandle on Tuesday, settling into camp just at dusk and flopping into bed at 9:00.
The rest of the week we'll be Taking Care of Business (TCB) in Panama City Beach (PCB).
Our campsite in St. Andrews State Park has a stunning view across the Grand Lagoon to the mainland. In the dark blue waters pelicans dive for fish and sailboats gently rock in their moorings. At night the lights of Panama City twinkle across the bay.
Dawn brings a naval-orange sun over the lagoon. I know this because I was up that early. Coco and I took a long walk around the camp in the thin morning hours, shambling over to the boat launch. In the summer months a water taxi embarks from here for excursions to the mainland and nearby Shell Island, also part of the state park.
After finishing up the rest of the morning in a lazy loll of pajamas and coffee, we all took a stroll through the sandy brackens up to the park entrance to meet the rental car chauffeur.
I reserved a cheap-o compact car from Enterprise ($99 for the week) but received a swanky new mid-size Chrysler 200 instead. No complaints there!
So now we've got the whole week to run around this swell beach town, eat at every seafood place we can find, and spend a good chunk of time each day on the sand.
TCV – Taking Care of Vacation!