After a long journey I feel the need to look back and gain some perspective. "What did you like best?" is the question we always ask. So here's some finishing thoughts on my solo excursion…
A Long Ride
I live in a part of the country that requires a long haul to get to any seashore. It's a couple of days drive at the minimum, longer if you want to reach the warmest beach regions. That was probably the loneliest part of my solo trip, the road yawning on and on without much to keep my mind occupied. And while the dog listens well, he's not great on reciprocal conversation.
The Hammock
Camping at St. Andrews in Panama City Beach was the highlight of the trip. A hammock strung lagoon-side, watching the dolphins and sea birds, and the water lapping soothingly on the shoreline.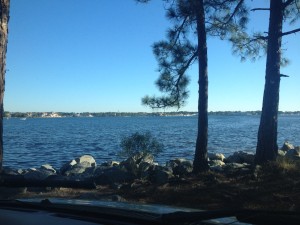 Gulf Islands
The stark landscape of Gulf Islands National Seashore is both terribly beautiful and desolately lonesome. It's so far out there, with nothing else around, that you can feel puny and insignificant against this mighty backdrop of sea and sand. You need a well-entrenched sense of self to maintain equilibrium and not feel swallowed up by the isolated setting.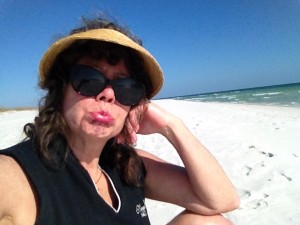 Changeable Weather
Like anywhere in late winter, the weather in Florida's Panhandle was ever variable. I wore a parka and then a bathing suit – all in the same week. Rain and chilly winds came and went, and I spent a couple of days hunkered down in the motorhome checking weather apps for the promise of a sunny day.
Make Any Friends?
Not really. I'm kind of guarded with strangers, especially when traveling alone. This is a habit ingrained from 30 years on the road as a consultant where I just don't engage a lot with outsiders. And while other campers were friendly enough, our conversations tended to be limited to Where ya from? and How do you like your trailer/motorhome/tent?
Best Meal
Giant Gulf shrimp, fresh caught and boiled up with some local spices.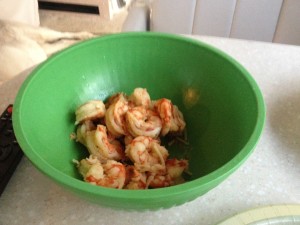 Biggest Goof
Cost me $75 to learn how to properly reset a breaker switch. Hah – I know now!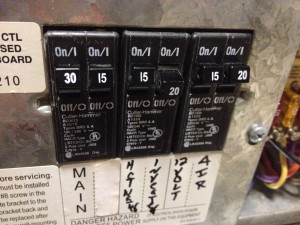 Do It Again?
Absolutely! But I will pick a better month when the weather is more cooperative. And perhaps a state or two closer to home.