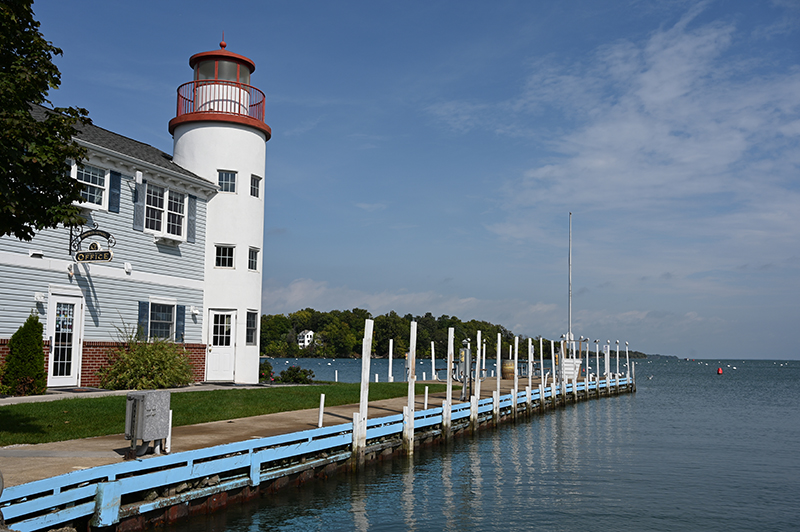 Put In Bay
South Bass Island, Ohio
View Map
Did you ever find a place that was so good you can't wait to go back?
Well, I found it –  the best kept secret in Ohio – Put In Bay!
In early October, the hottest week of the year was bearing down on our farm. Temperatures near 100 degrees were forecast and frankly, I just couldn't take it anymore. So I pulled out a map and drew a line due north. My finger landed on Put In Bay, a tiny town on an island in Lake Erie.
Knowing nothing about the place, I packed up the RV and the dog and headed north, leaving poor Tim at home to deal with the cats and the oppressive heat.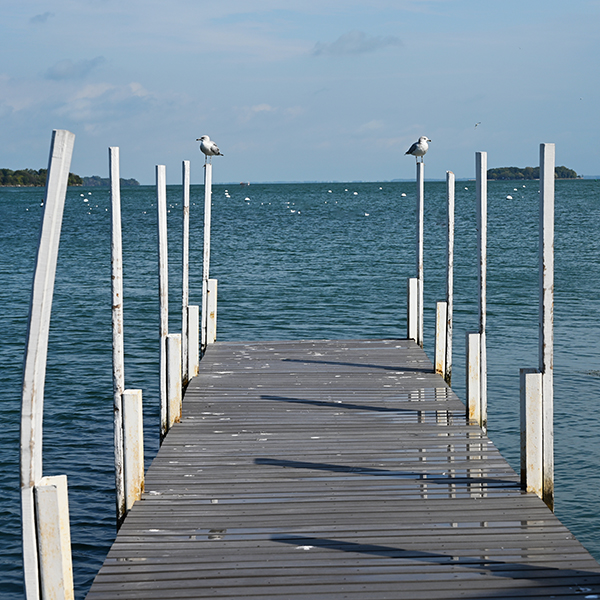 It was 40 degrees cooler than back home when I departed the ferry at Put In Bay. Wow, what a relief! I spent the whole day shivering in shorts just because it felt so deliciously cold. Then I spent the rest of the week exploring the island wearing a jacket.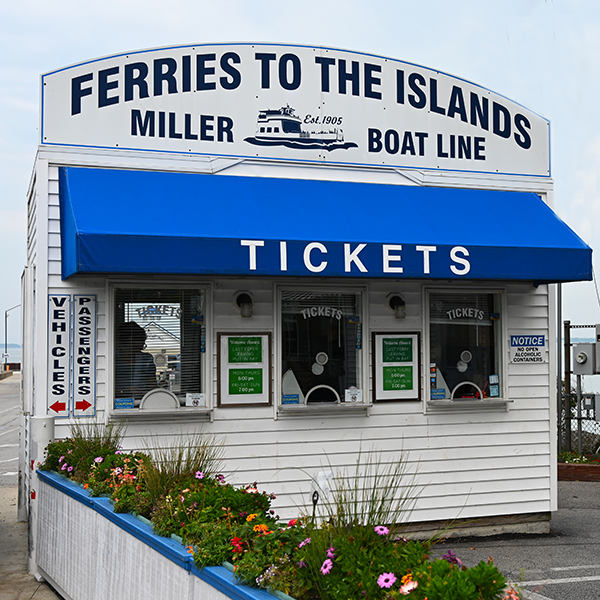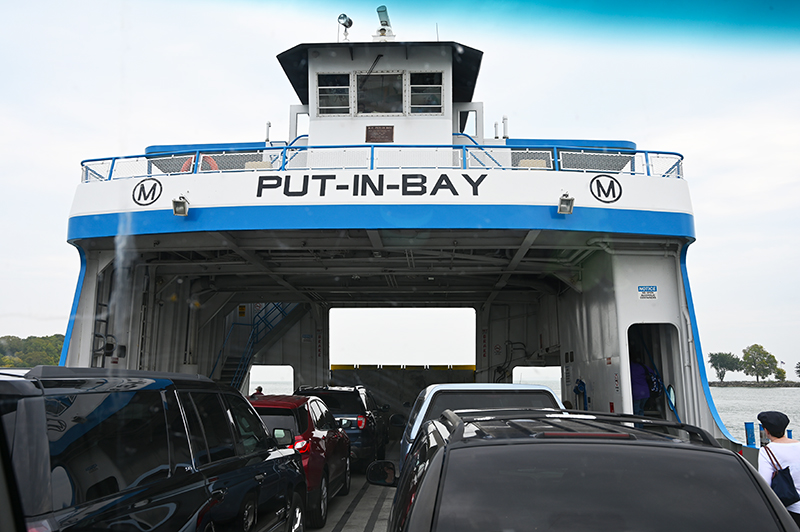 Put In Bay can only be reached by ferry. Although on April Fools Day the locals will try to sell you prank tickets for a submarine ride to the island, or an EZ Pass for the (non-existent) tunnel.
Put In Bay is the name of the town, and South Bass Island is the name of the island. Usually the whole place is referred to as Put-In-Bay, or PIB.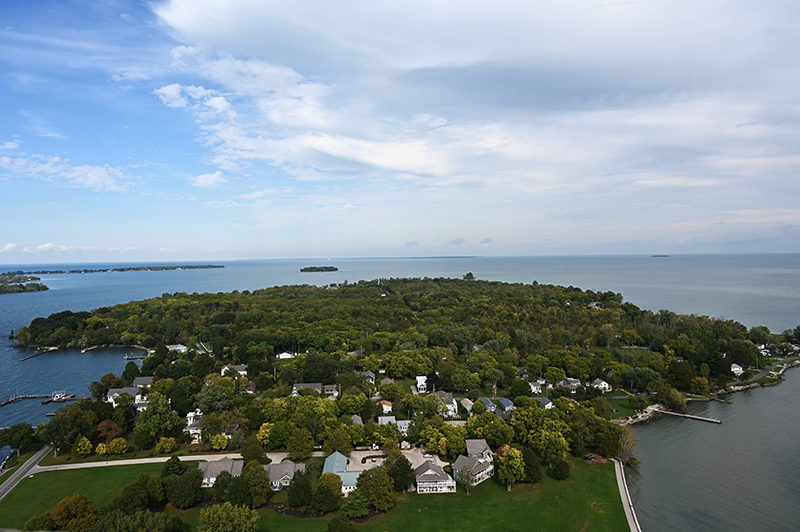 The island is only four miles long and about a mile and a half wide – a little oasis in the middle of Lake Erie. Put In Bay is so small that the preferred mode of transportation is by golf cart. It makes you slow down and enjoy the sweet pace of island life. There's plenty of outfitters who will rent you a cart for about $35 a day. I spent a week riding around, alternating between golf cart and electric bike.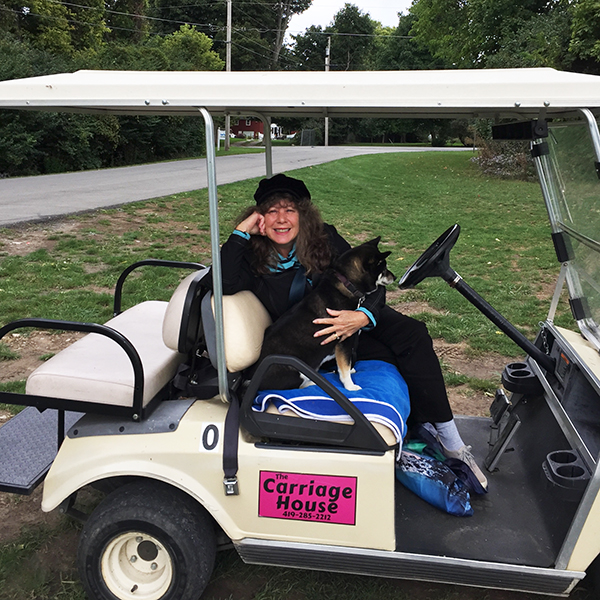 Early October is the off-season at Put In Bay, which meant that I had the place to myself during the week. I chatted up the locals so much that Coco and I started to be recognized around town. "Hey, Richie!"
Downtown is where the action is – it's a couple of streets wide along the bay where restaurants, bars, and shopping are centered around a lovely town park. And on the weekends when the ferries deposit their passengers, downtown is packed full of visitors and golf carts.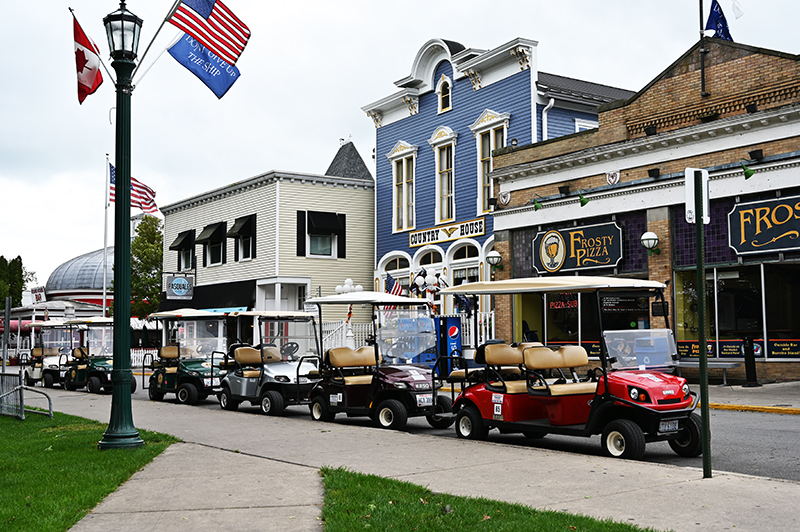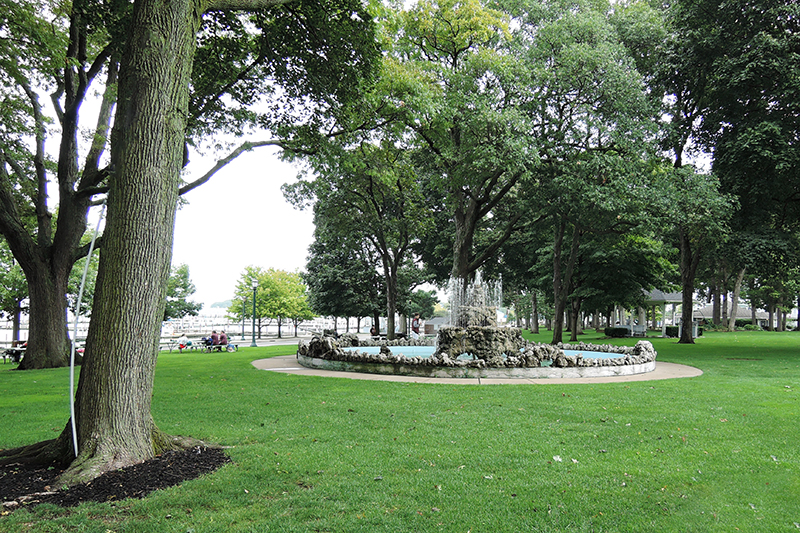 There's only 14 miles of roads on South Bass Island and I made it a goal to explore every one. The residential areas are concentrated around the island's shore line with some gorgeous historic homes and sweet cottages.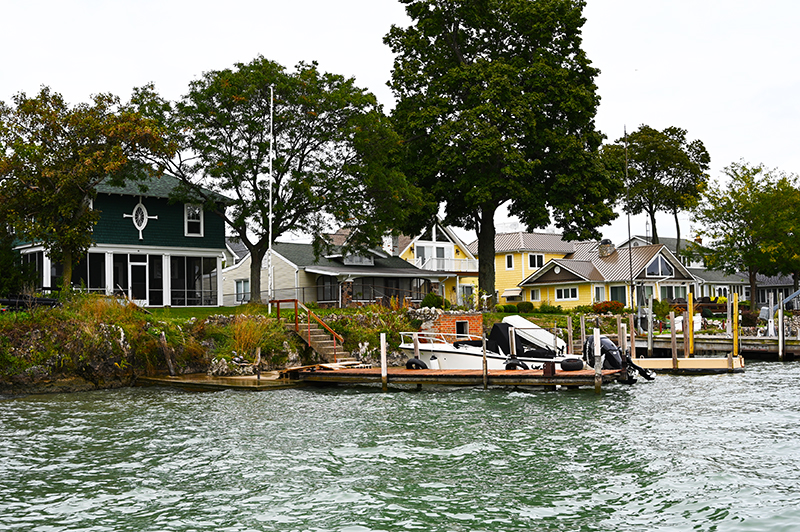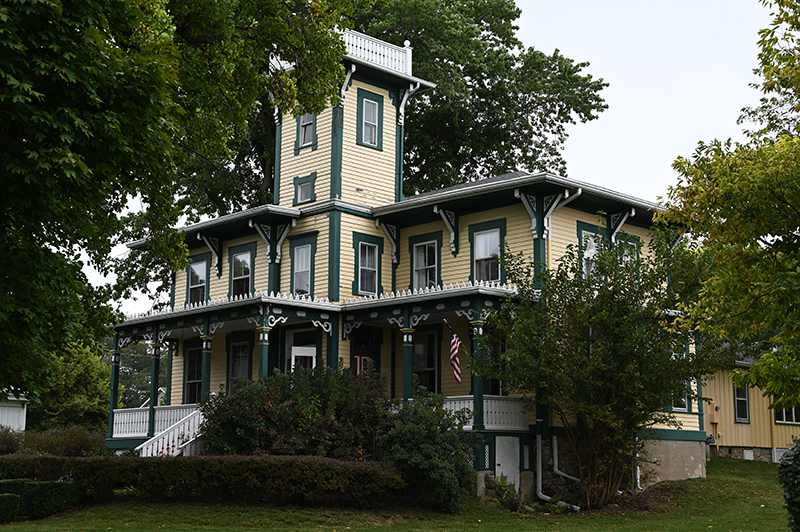 Dominating the view in the center of the island is Perry's Monument. It's a memorial to a War of 1812 naval battle where Americans kicked British butt. Captain James Lawrence was mortally wounded during the battle and his dying words to Commandant Perry were, "Don't give up the ship!"  It became the battle cry for the Americans and a phrase we still use today.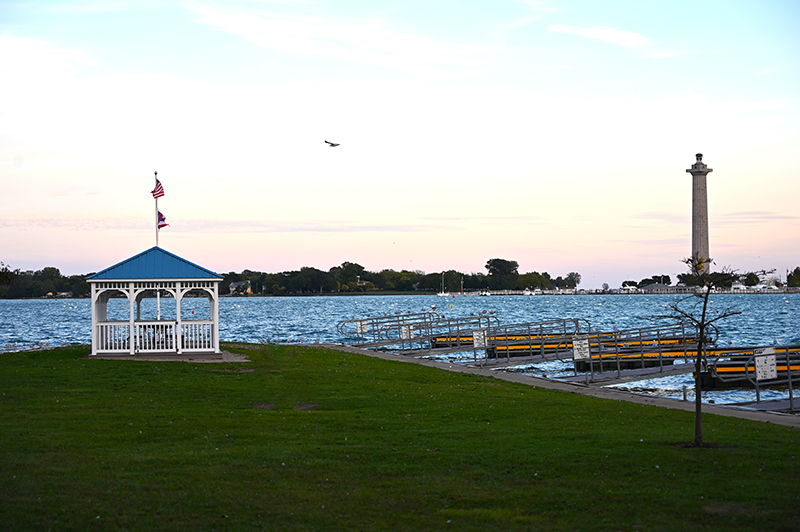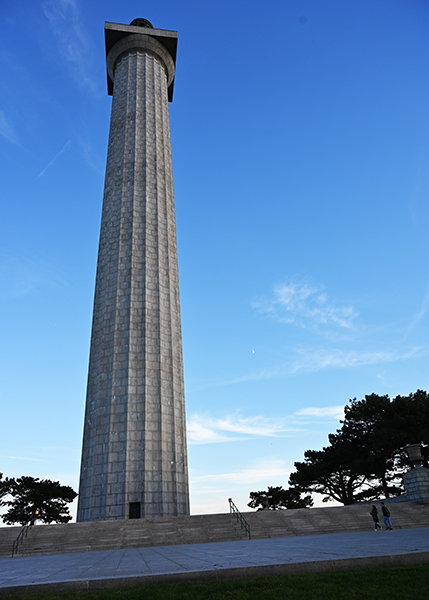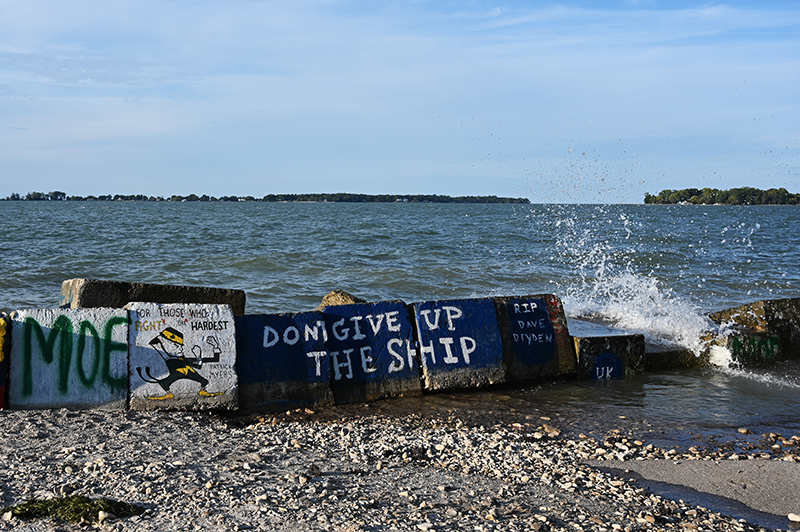 There are vineyards throughout the island growing Catawba and Concord grapes on small acres of open land. It was harvest time when I visited, and the grapes were being picked by hand and pressed at the local wineries. I happened to be there for the annual Island Wine Festival – a must-do event!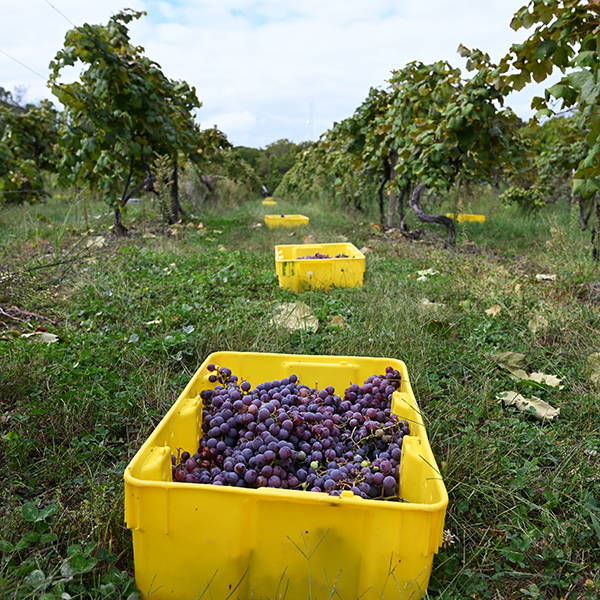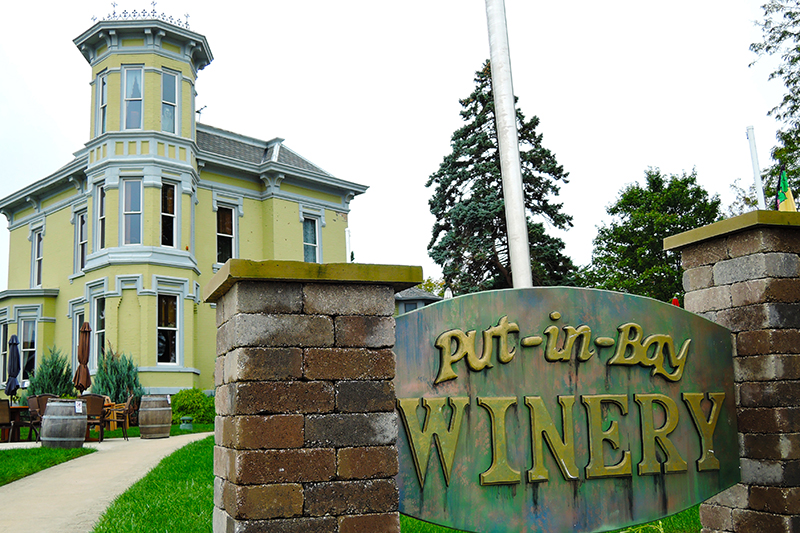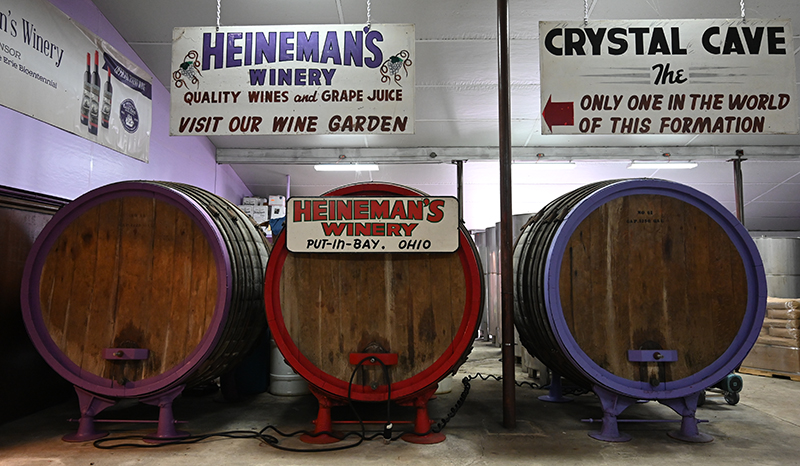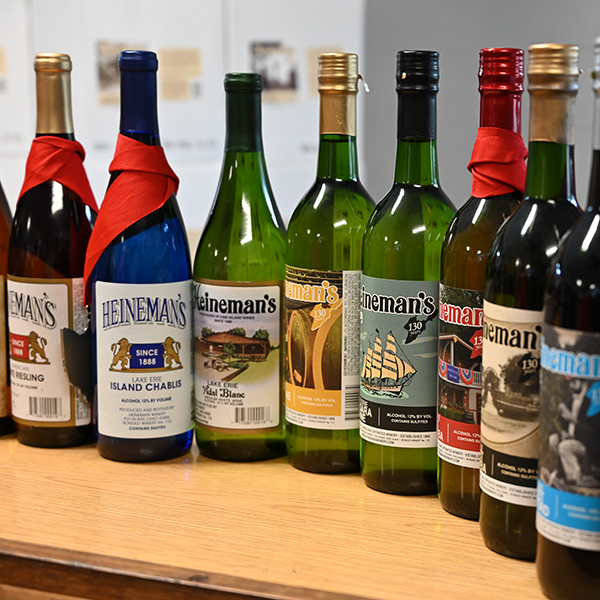 South Bass Island is heavily forested with hardwood and nut trees. I saw squirrels and chipmunks busy gathering acorns, buckeyes, and black walnuts for the winter. Most local residents are here only for the summer, but there's a few hardy souls who live on the island year-round. I guess those folks have to stash provisions like the squirrels because Lake Erie freezes up solid in the winter and the ferries stop running to the mainland.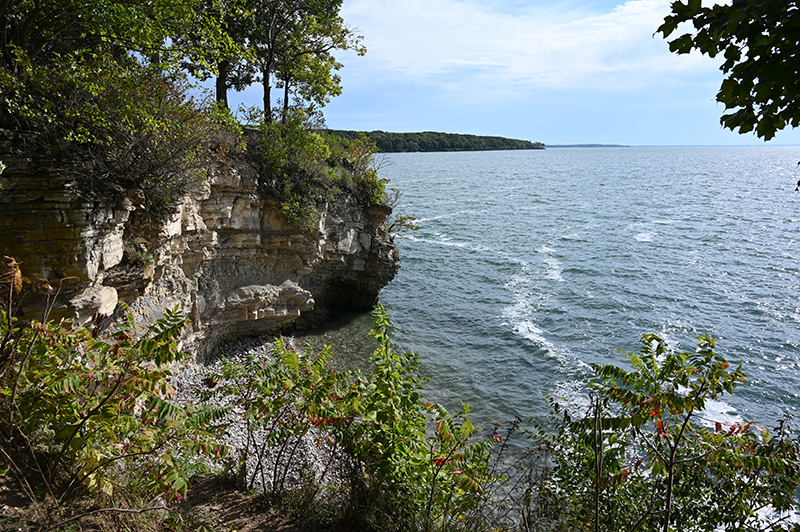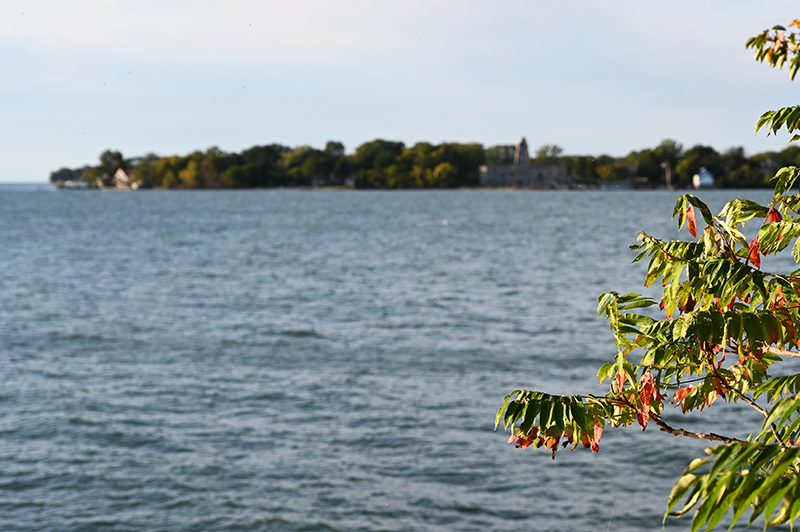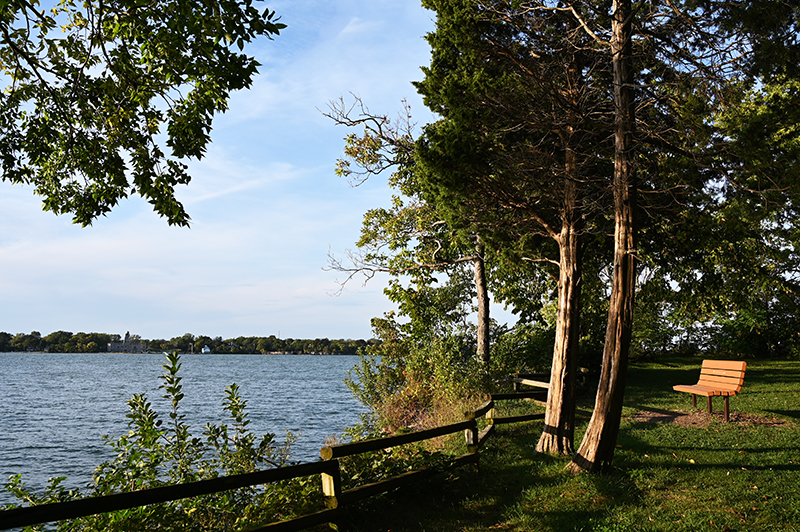 I saw a gal from Ohio State University tagging monarch butterflies over by the lighthouse. I asked if she tracked them and she said no. Huh? What's the point of tagging these creatures then? Maybe I misunderstood.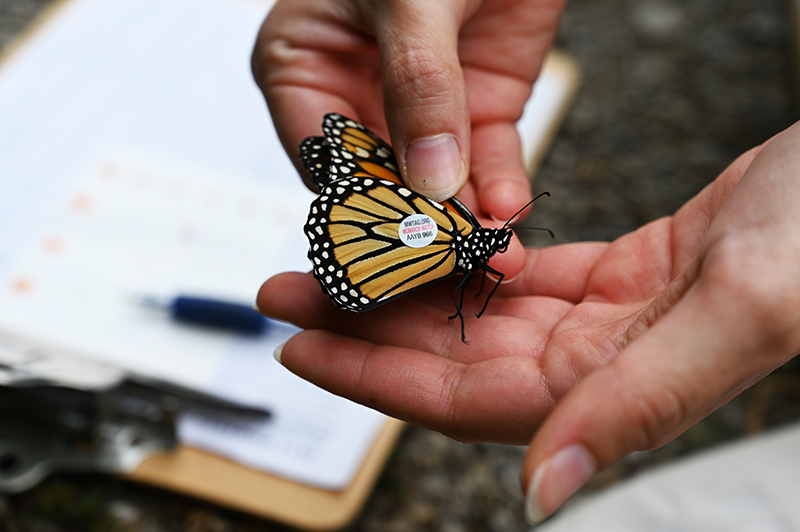 St. Paul's church has a great paved labyrinth – you follow the path around as a kind of meditation. Later in the week they held a Blessing of the Animals to commemorate St. Francis Day. The minister was also the same National Park guide I had met at the monument, so Coco got a double dose of grace. She needed it.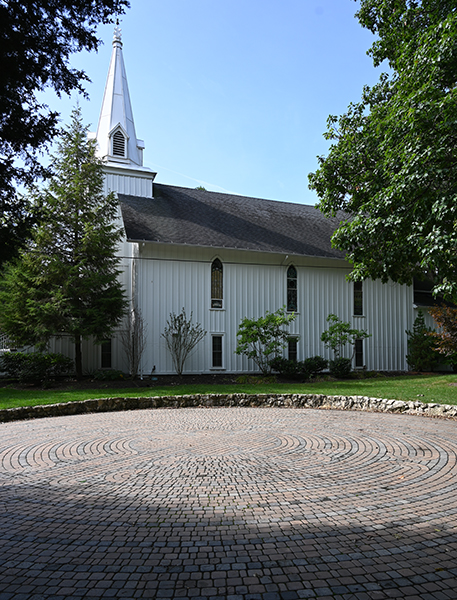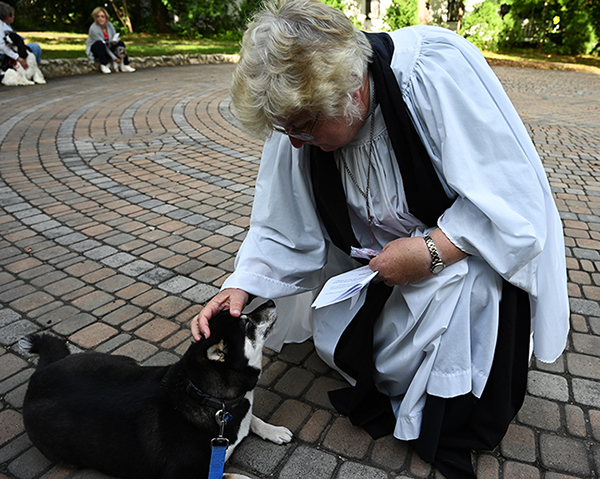 Put In Bay is really small. There's one grocery store, one gas station, one hardware store. It's tiny-island living, but there's a lot packed into this little space.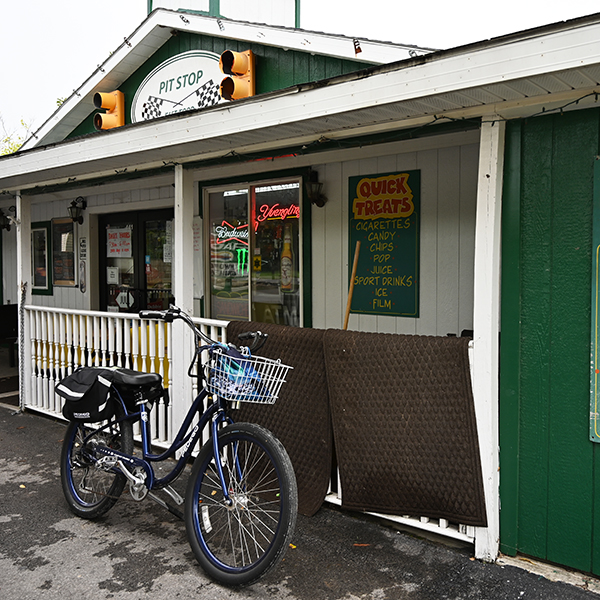 Parks, nature preserves, and hiking trails are all around the shore with great views of Lake Erie and the neighboring islands. Somehow I missed touring Perry's Cave as well as two different museums – an oversight I will remedy on my next visit!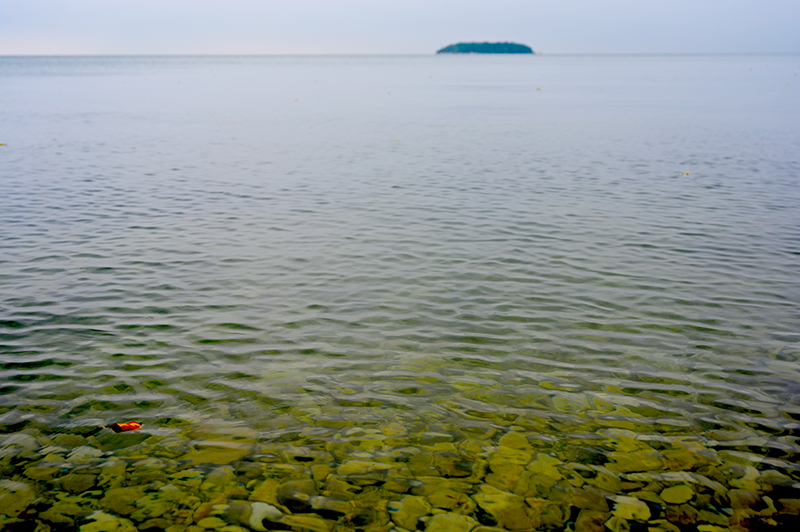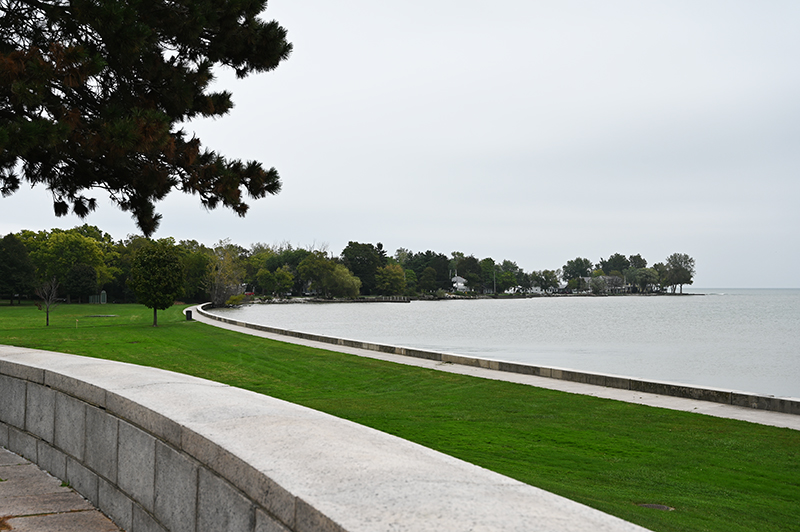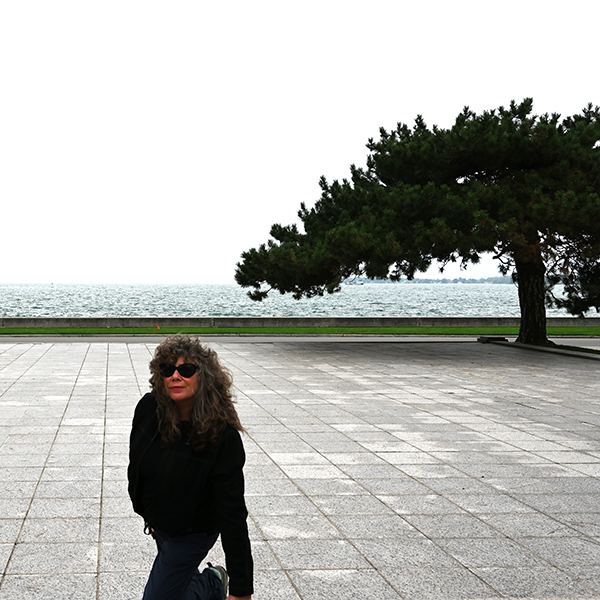 I did the low and slow version of PIB, but make no mistake – this is a Party Town. Most folks come to throw down at the island's legendary bars and music venues. Luckily a $3 taxi ride will drop you off anywhere on the island, in case you can't remember where you parked that golf cart. And I did see a great band one night at the Round House.
But what I loved most about Put In Bay was its quirky island culture. It soaks into you like a tonic and makes you want more. Folks told me they return every year and can't wait to come back. There were lots of locals wearing shirts that said 43456 – that's the zip code for the island. I even saw a custom license plate that said PIB ASAP.  This island is truly a state of mind.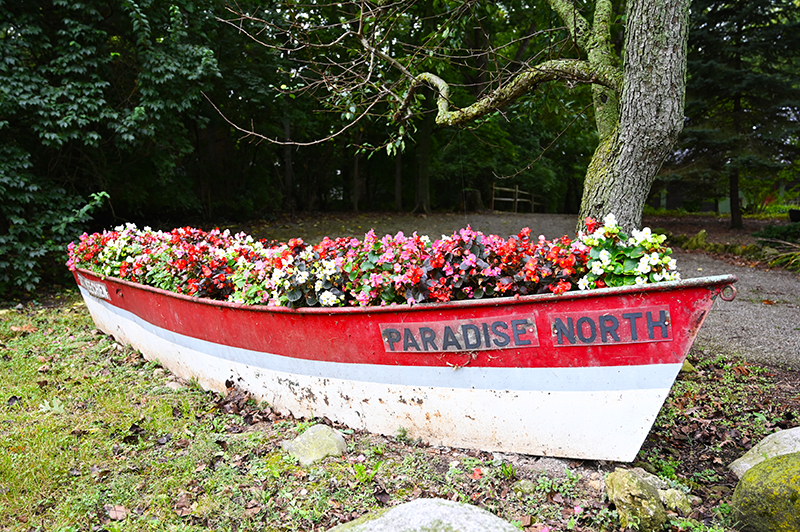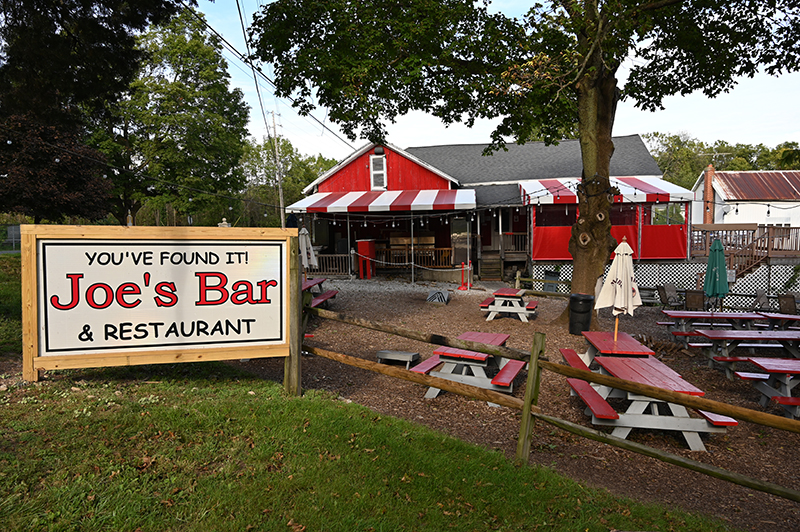 I camped at South Bass Island State Park high on the bluffs above Lake Erie. It was shady and cool and mostly empty until the weekend campers showed up. The campground is built on the site of the old Victory Hotel, a 1,000 room resort that burned down a hundred years ago in 1919. All that's left of the hotel is the ruins of their swimming pool and a couple of pillars. But it makes a great campground!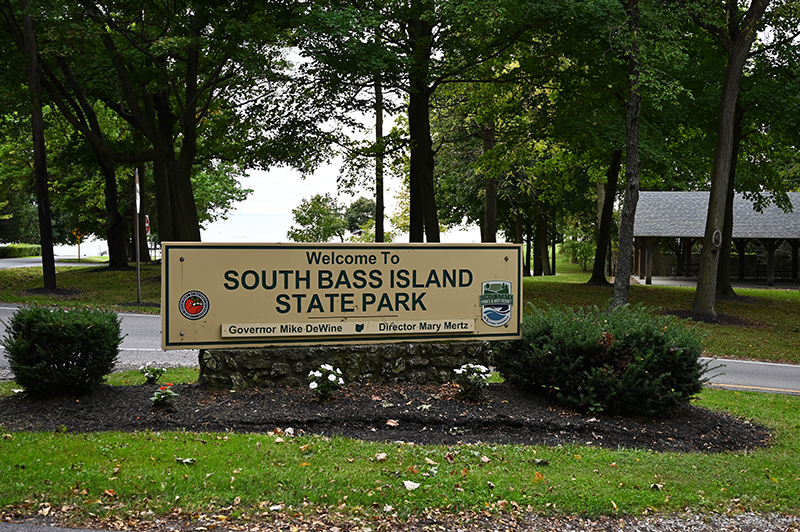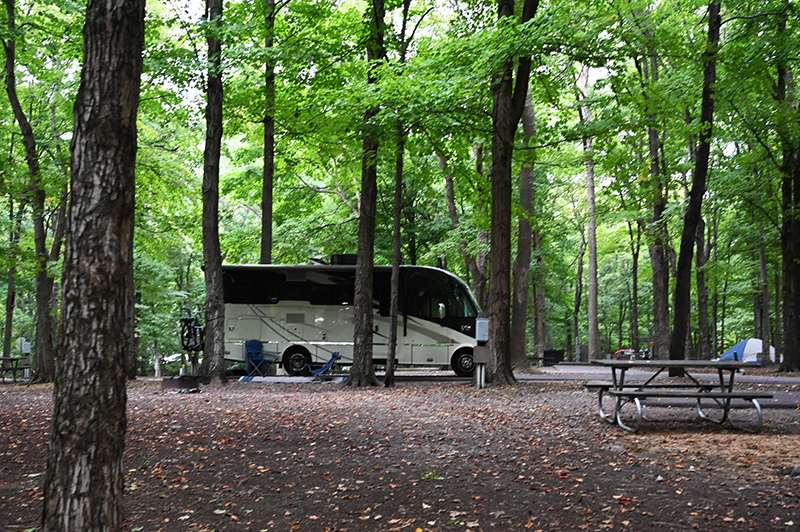 So I'm hooked now. I'll be returning to Put In Bay every year, like the locals. It's Lake Erie's best kept secret!