The Packard Museum in downtown Dayton, Ohio is a time capsule of fine automobiles from the first 50 years of the twentieth century.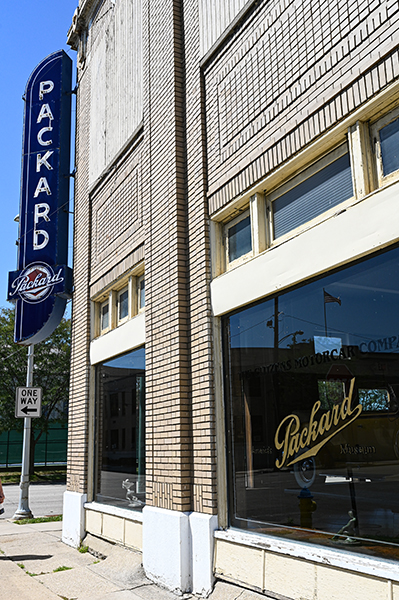 The Packard Museum is housed in the original 1917 Packard Dealership Building. The Art Deco building is in the heart of downtown Dayton and the cars are part of a private collection.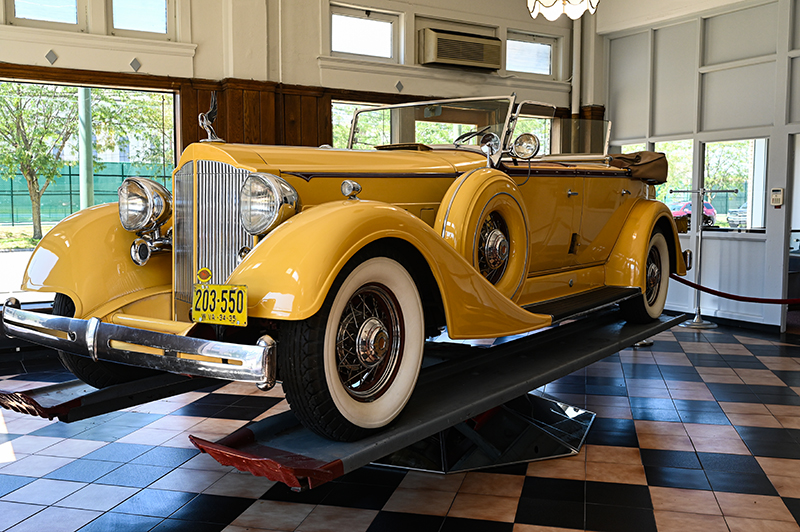 The front showroom holds some real beauties. Packard made luxury cars and was the top choice for the wealthy swells of the 1920's and 30's. Think Great Gatsby and you've got a Packard.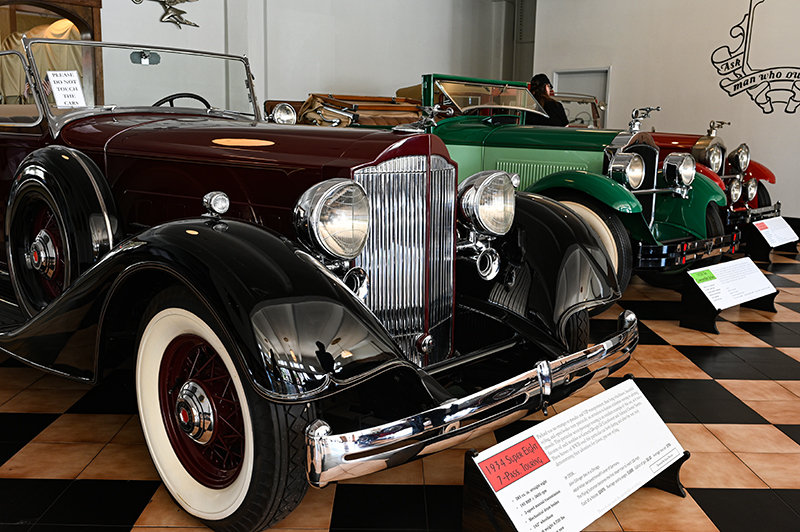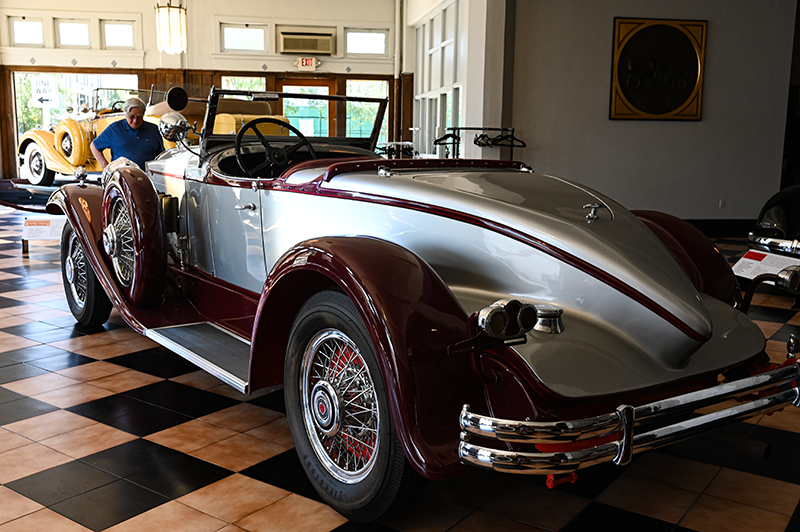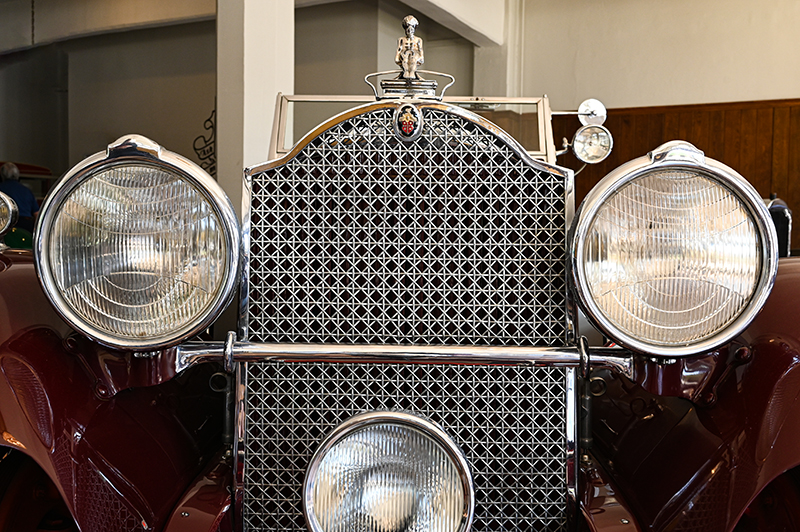 There's over 50 cars in the collection and nearly every one is drivable. The cars are regularly taken out for road exercise.
This 1928 Six Convertible Sedan competed with the Cadillac LaSalle. It was the last year Packard offered a six cylinder, moving to eights and twelves in the 1930's.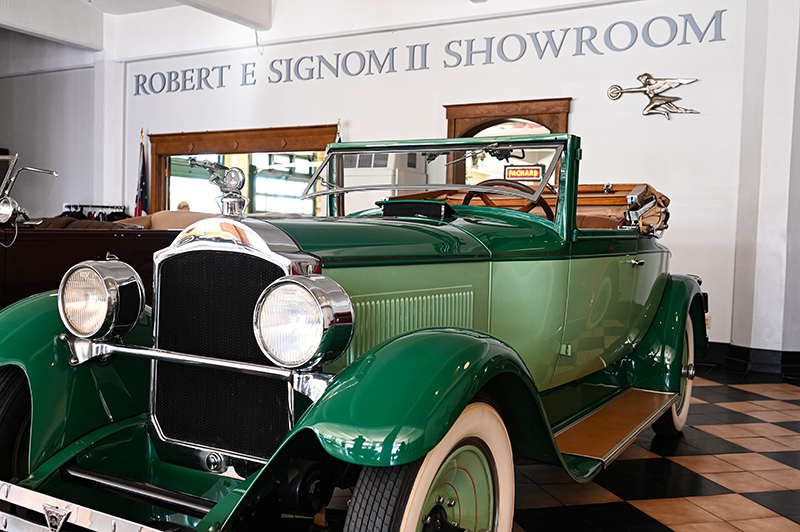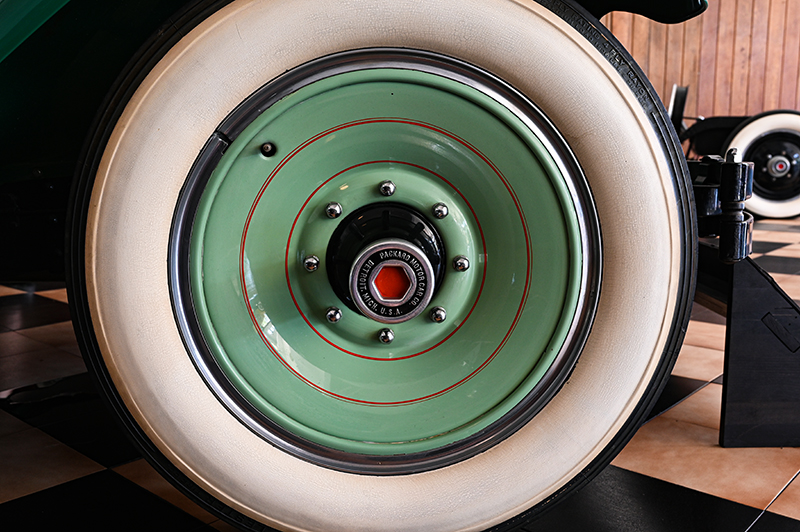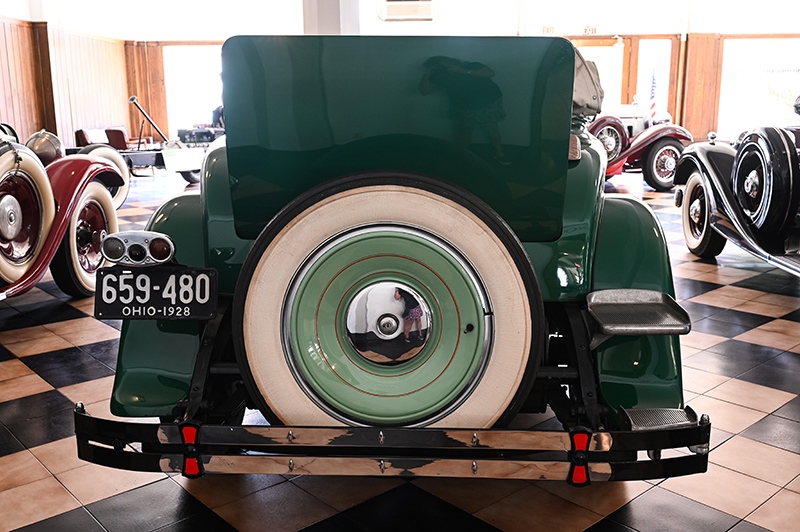 In the rear of the Packard dealership is the original service garage. More Pre-War cars are on exhibit here from the early 1900's up to mid-40's.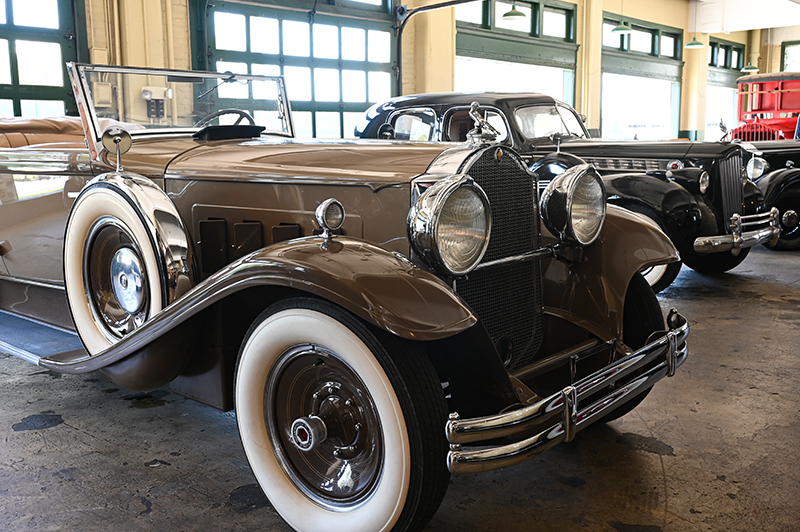 Charles Lindbergh drove this 1928 twelve-cylinder Speedster 128 mph on a Detroit test track. He said it was the fastest he'd ever gone – on the ground!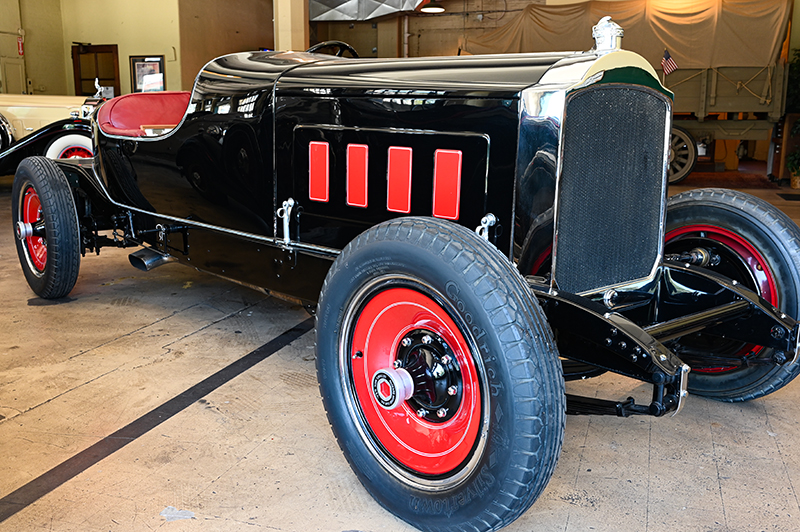 The Shop Manager's office is still intact, along with display cases of service manuals, spare parts and luxury Packard accessories.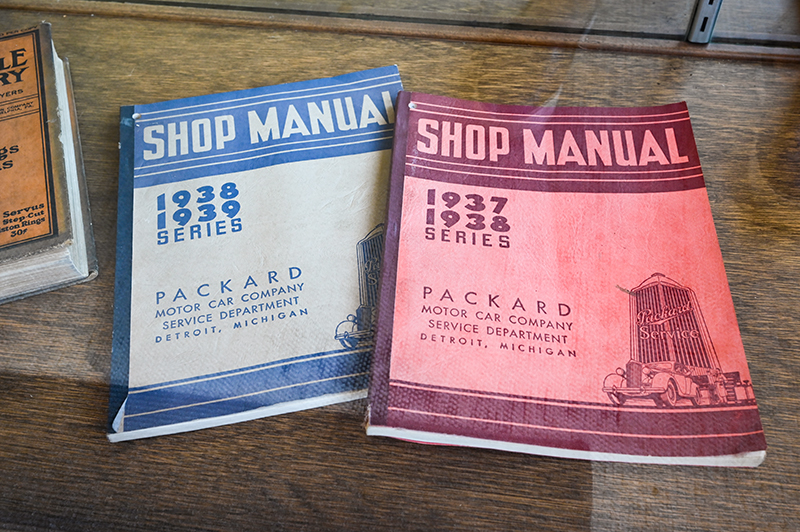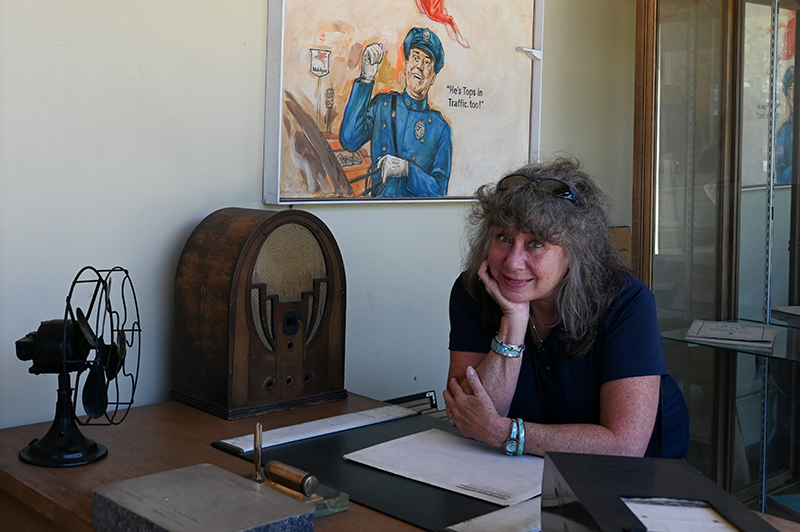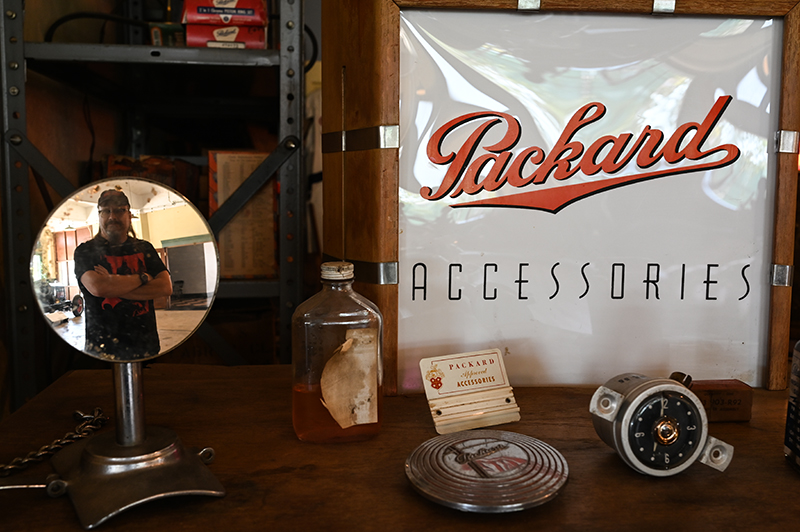 Don't you just think Gangster when you see some of these early cars? And, yes, Al Capone had a Packard.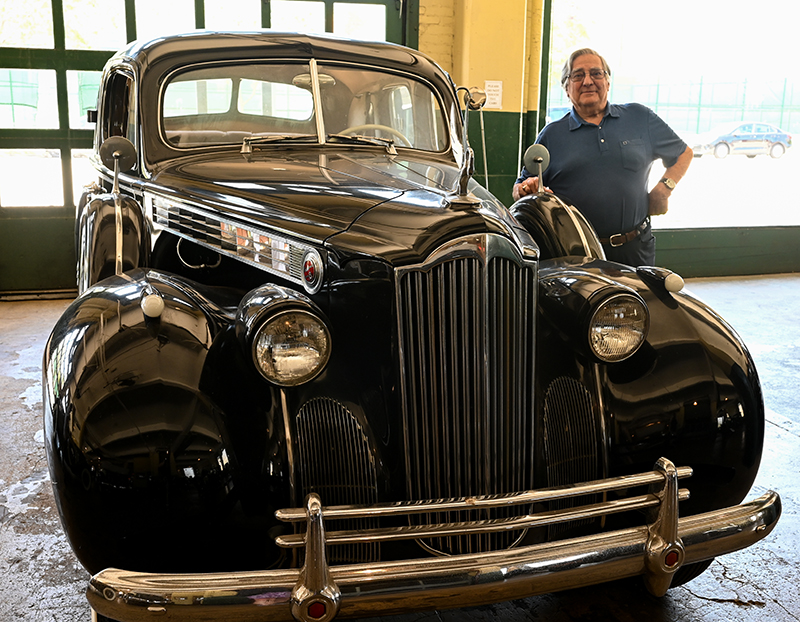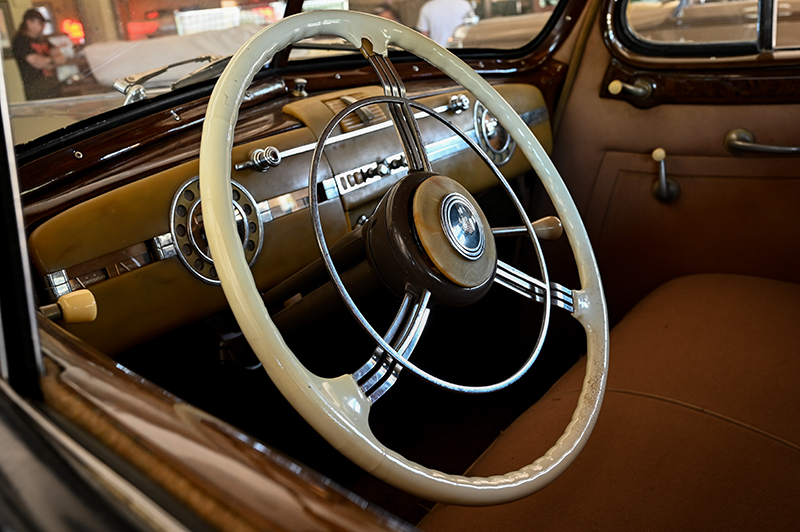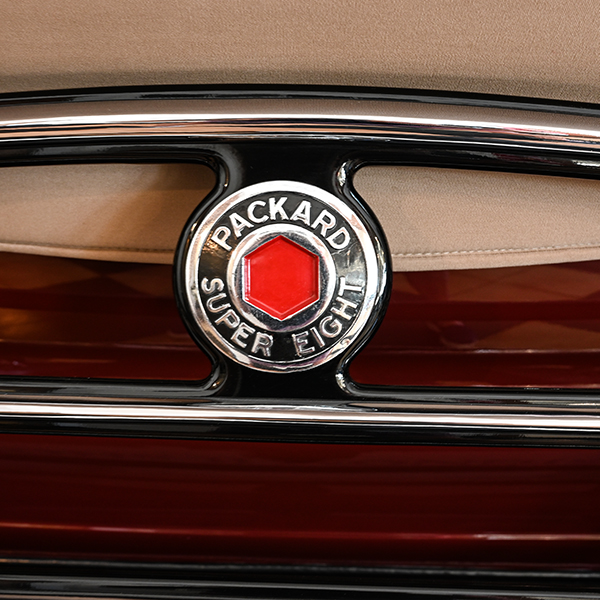 Even if you're not a Car Guy these machines can be appreciated for their gorgeous design and styling.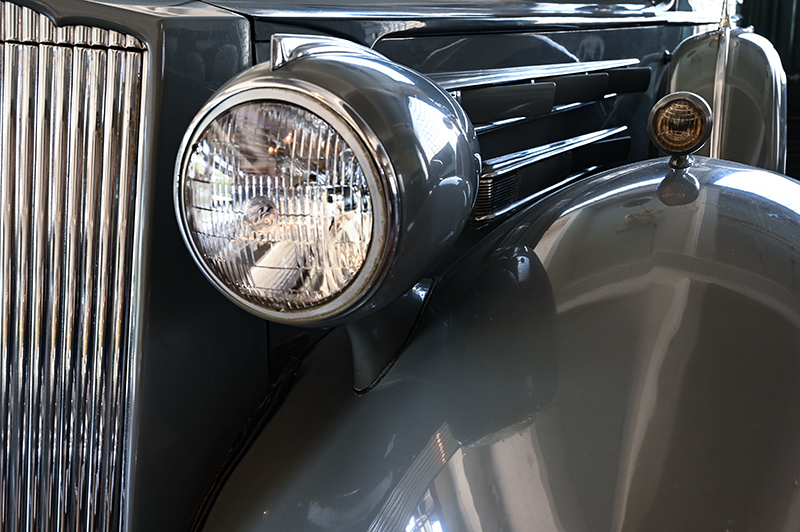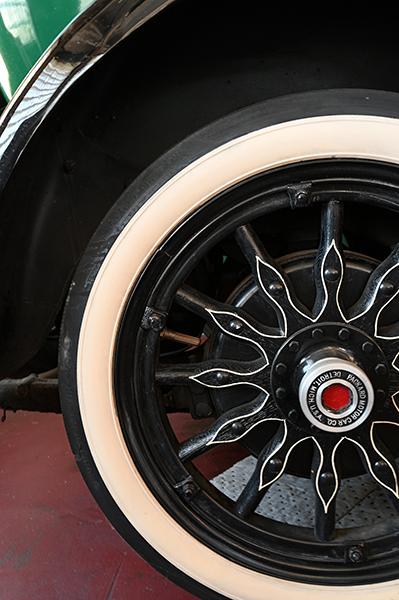 I fell in love with the classic design of this 1941 LaBaron 180 Custom 8 Sport Brougham –  the preferred car of the Hollywood set. It cost $5300 new. The average annual income that year was $1750.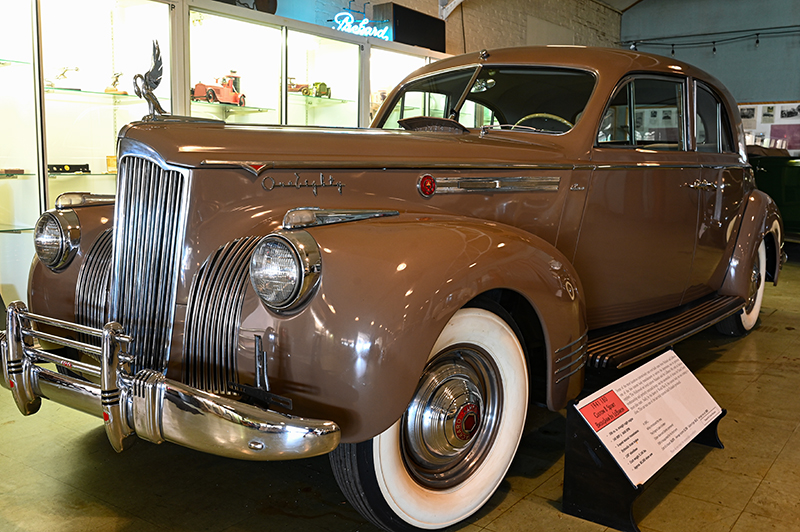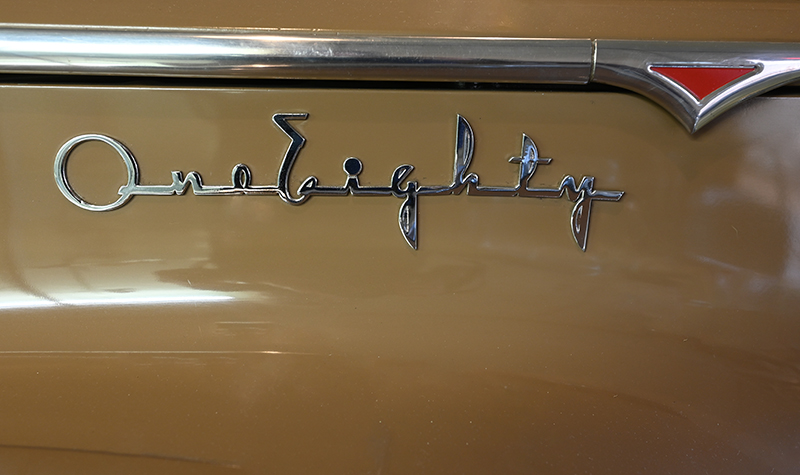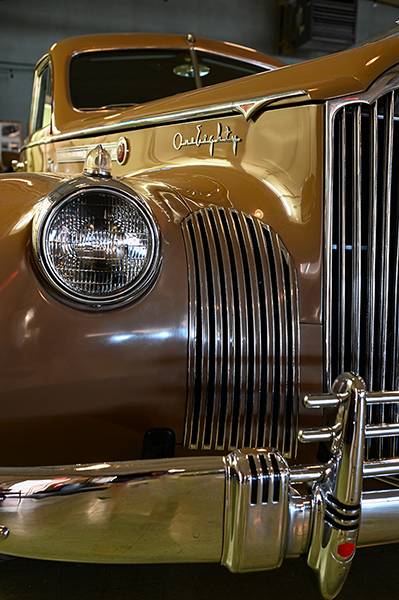 Housed in an adjacent building are Packard's post-war cars. These models have modern styling that seems more familiar.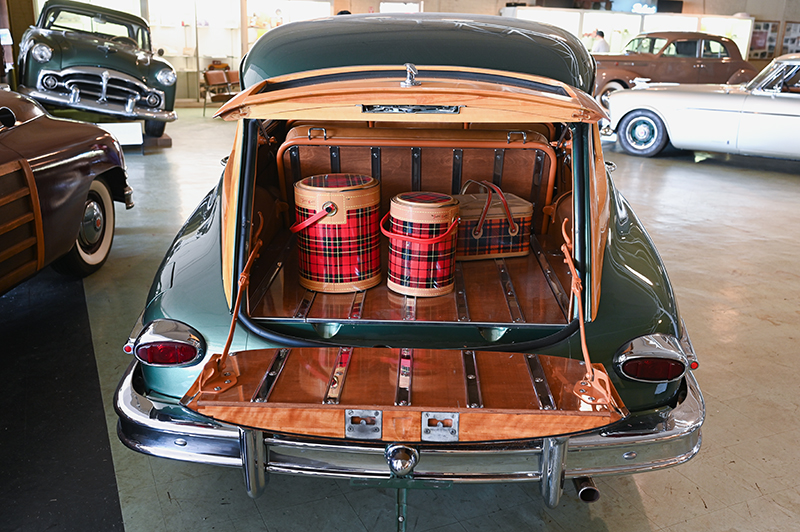 Packard's last production cars were the 1953-57 Caribbean Convertibles. A 352 cu. in. V8 powered these fierce beauties.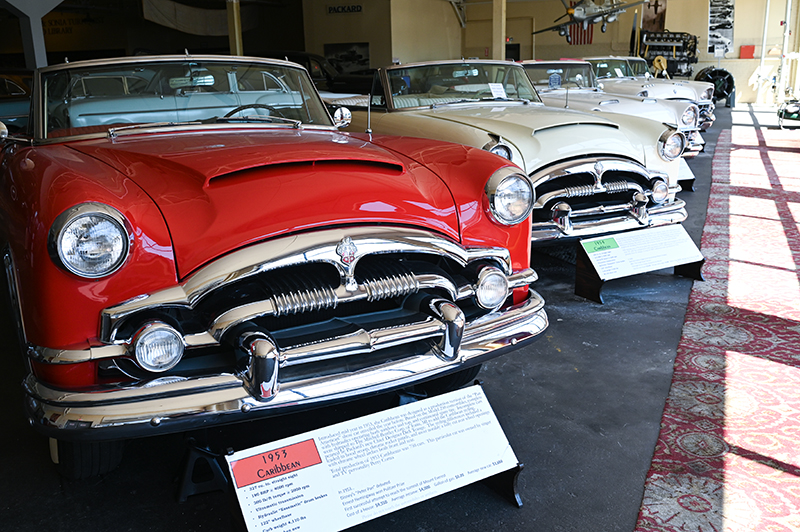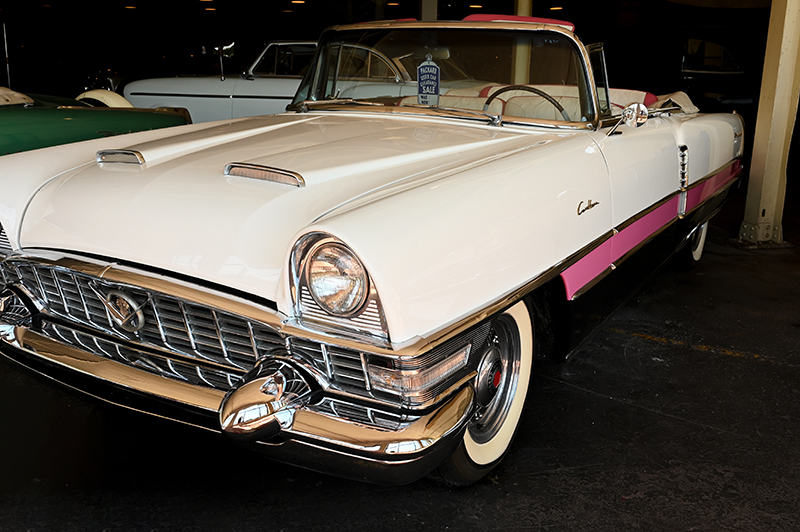 If you have any questions about Packard cars just "Ask The Man Who Owns One."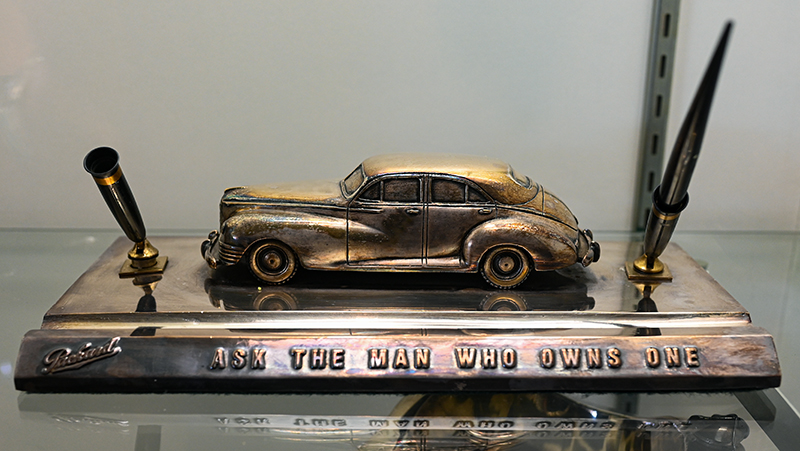 Or stop by The Packard Museum yourself – www.americaspackardmuseum.com.