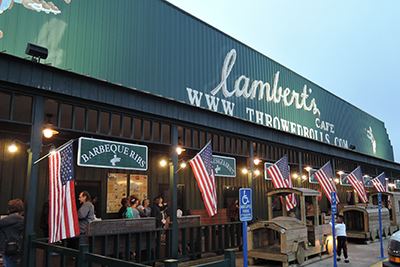 Lambert's Cafe
Sikeston, Missouri
View Map
After a long day on the road who wouldn't want to toss back a few? We're traveling west with our intrepid cousins and caught dinner at Lamberts Cafe. Literally caught dinner – it was tossed to us!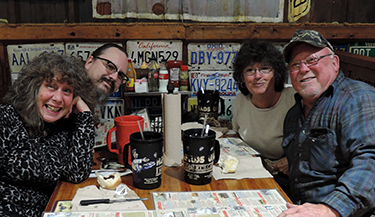 Lamberts is famous for their Throwed Rolls. What's a Throwed Roll, you might ask? An old-fashioned recipe? A particular kind of flour? Nope. At Lamberts they throw the rolls at you! Toss 'em. Pitched from across the room – with amazing accuracy!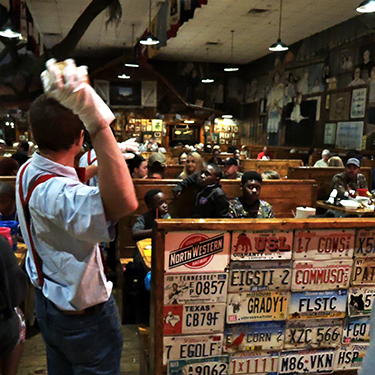 We are suckers for a good tourist trap and Lamberts was a swell stop. They have three locations and we stopped at the one in Sikeston, MO.  It's a huge restaurant, serving equally large portions of food and giant home-made rolls the size of softballs which are thrown to you from across the room. Heads up!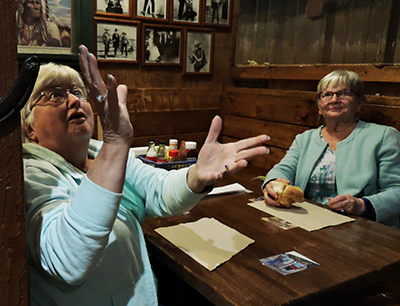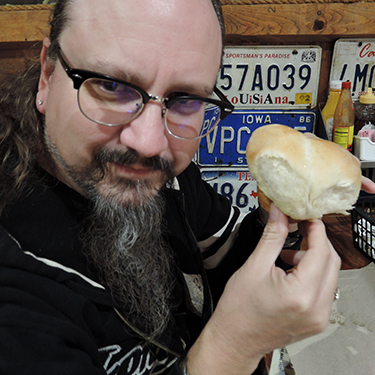 Waiters at Lamberts wear red suspenders and wander among the tables tossing rolls at customers. I bet their job interview was held on a pitcher's mound because these guys were in the strike zone every time!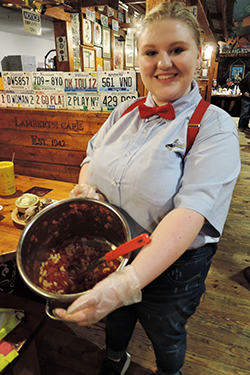 Lamberts is also famous for their huge portions and Pass Arounds which are side dishes served from big kettles. Even the soft drinks and coffee were served in half-gallon mugs.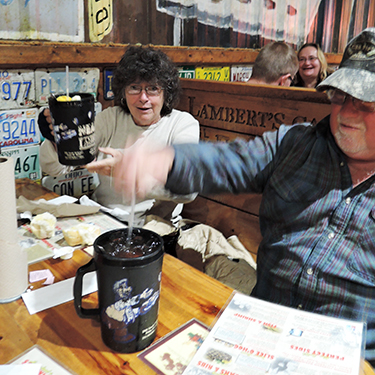 We lucked into Lamberts because they offer free shuttle service to nearby RV campgrounds. It's generous of them to come fetch you, and also a very smart way to draw in customers. Most folks who stop overnight at a roadside campground are just looking for a rest and a quiet dinner in the RV.  Nobody wants to unhook a truck from a camper or pack up all your motorhome stuff just to drive a couple miles for supper. So a free shuttle to a fun restaurant was a beautiful thing!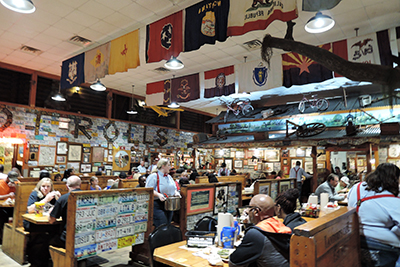 You can visit Lamberts Cafe in Missouri and Alabama. Bring a big appetite and a catcher's mitt!