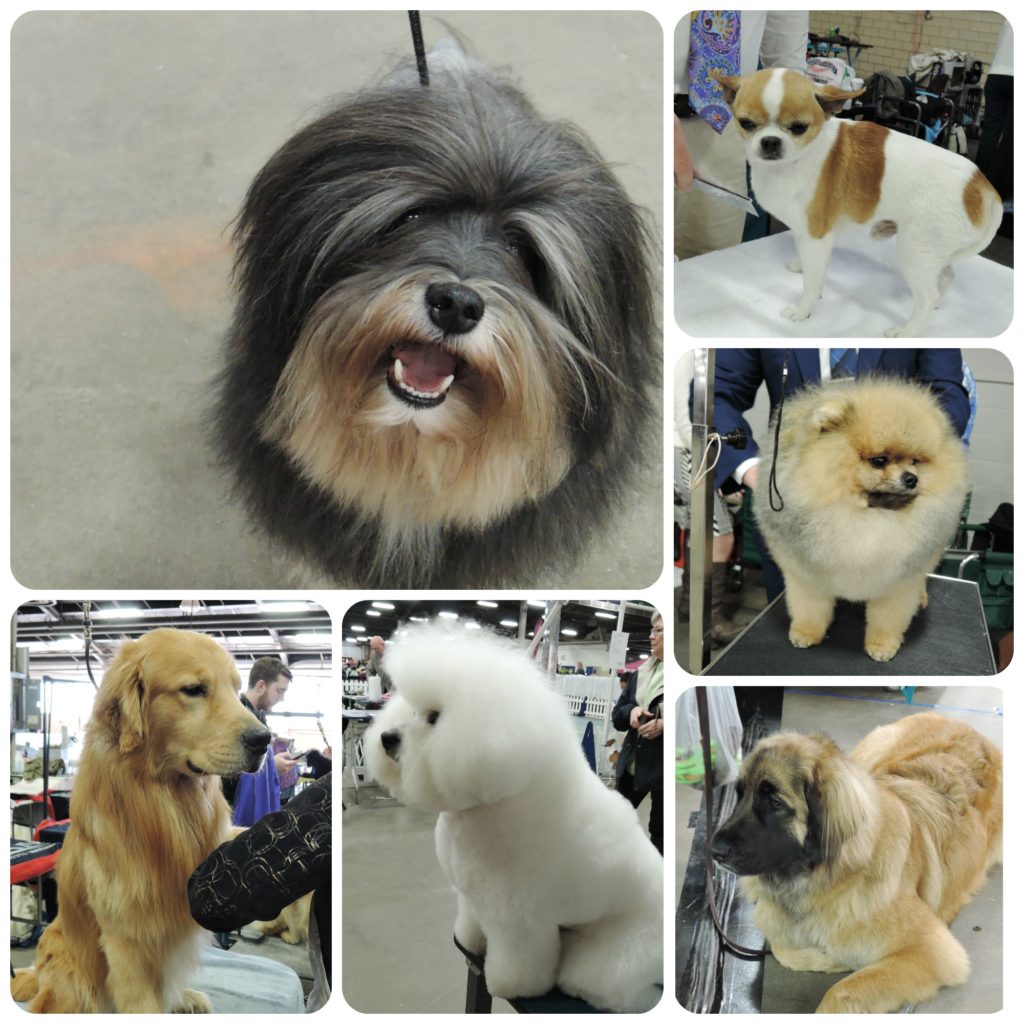 Last weekend I toured the Kentuckiana Cluster of Dog Shows held at the big fairgrounds in Louisville. There amid hundreds of dogs and owners I got an education on a different kind of sport. Like any other serious hobby, the Dog Show world has its own language, specialized equipment, and complicated protocols.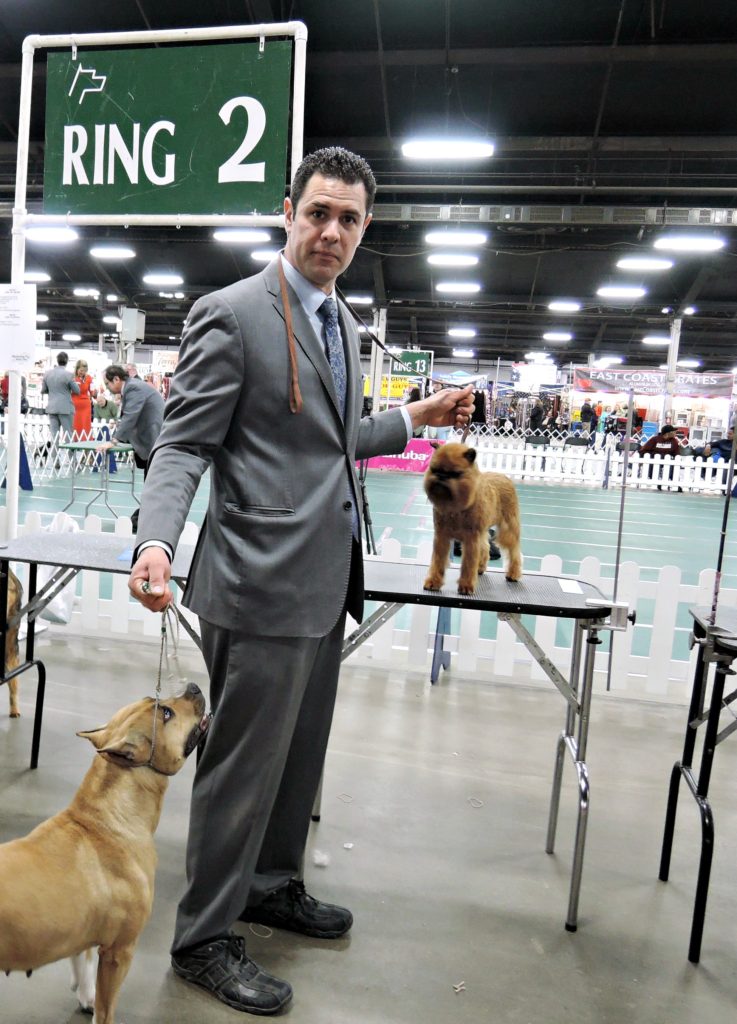 There are several ways to compete in dog shows. The one you're probably most familiar with is the Westminster Dog Show which generates lots of excitement. Think Best In Show with big fancy ribbons and silver trophies. Westminster is a conformation show, which is basically a beauty contest. Dogs are judged on their looks and how well they conform to "standards" which are the breed's ideal appearance. So a Great Dane will have a different confirmation standard than a Chihuahua.
Winners who earn a title from these shows can add the designation "Champion" to their name, often abbreviated "Ch." So if you see a dog with a name like Ch. Fluffy Pants On Fire that means it won several competitions and earned enough show points to deserve the title. It's a very competitive sport and takes a lot of dedication by the owner to travel the show circuit and keep their pet perfectly groomed.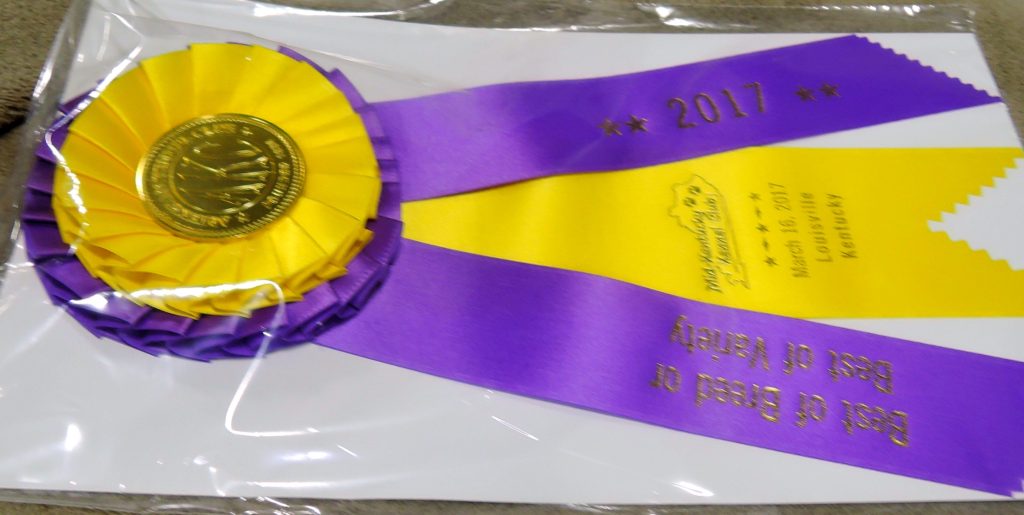 If you've got a dog who isn't pretty enough for confirmation, say, missing a tooth, bowlegged, or maybe just plain ugly, there's another way to participate in dog shows. Obedience Trials can also qualify for champion titles, such as Agility, Tracking, or Rallies, to name a few. These highly trained dogs follow a handler around an obstacle course and jump hurdles or weave through cones on command. Owners who are dedicated to obedience training are just as serious as their confirmation counterparts. Beauty versus brains.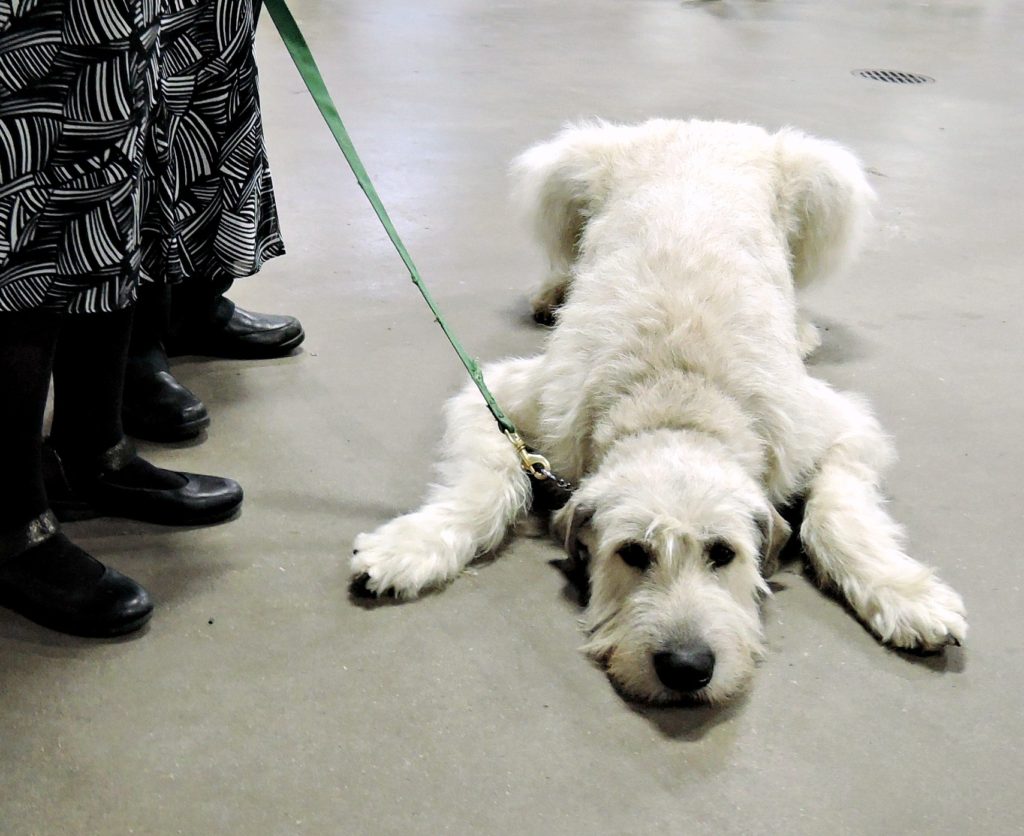 All the competitions are sanctioned by the AKC – American Kennel Club. You must have a certified purebred dog to compete and become titled, although there are a couple of categories where mutts can participate, too.
I do have a purebred dog. And she just earned her CGC title. Coco passed her Canine Good Citizen test last month. Hard to believe! She's the most stubborn dog I've ever trained, and it took EIGHT training courses to get her to this most basic level.
But she's a smart dog and improving with age, so I'd like to take her further. Our next goal will be to try for a Rally Novice title. But first I've got to do some paperwork to update her AKC registration. I had to pick her official name – it's a lot like choosing a race horse name – so now she will forever be known as Coco Loco Dances With Fox. And I can add the CGC title to her name.
So what's next? More training classes and then traveling to dog shows. But the best part is that Dog Show people are also RV people! Makes perfect sense. If you've got to travel with your dogs, why not do it in style in your RV. Another reason for owning a motorhome. Hot diggity dog show!