Corbin, Kentucky
View Map
We are on the road again heading South this weekend. Got an early start today and made it as far as Corbin, KY. Which is to say not very far at all. 
A two-hour traffic jam put us 100 miles off our schedule. It was getting dark, we were hungry for supper, and a big storm is chasing our tail. Good time to stop.
According to our Campground App, the Corbin KOA looked promising and an easy 2 miles off the highway. We find the KOA properties to be consistently good, with full hook-ups, level pull-thru sites, and cable TV as a bonus. Nothing like tucking in with 85 channels to surf.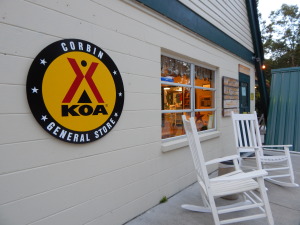 The night is warm so we dined outside on the picnic table. Turkey and stuffing supper was enjoyed by lantern light, or as I called it, The Tom Before the Storm.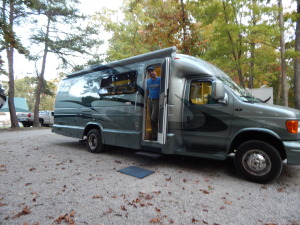 We'll be on the road early tomorrow, making up for lost time. And that nasty cold front should blow by us overnight.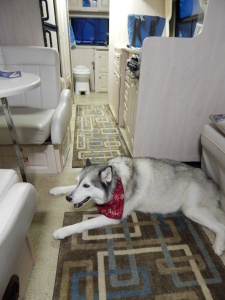 Dash Cam …