Troy, Ohio
View Map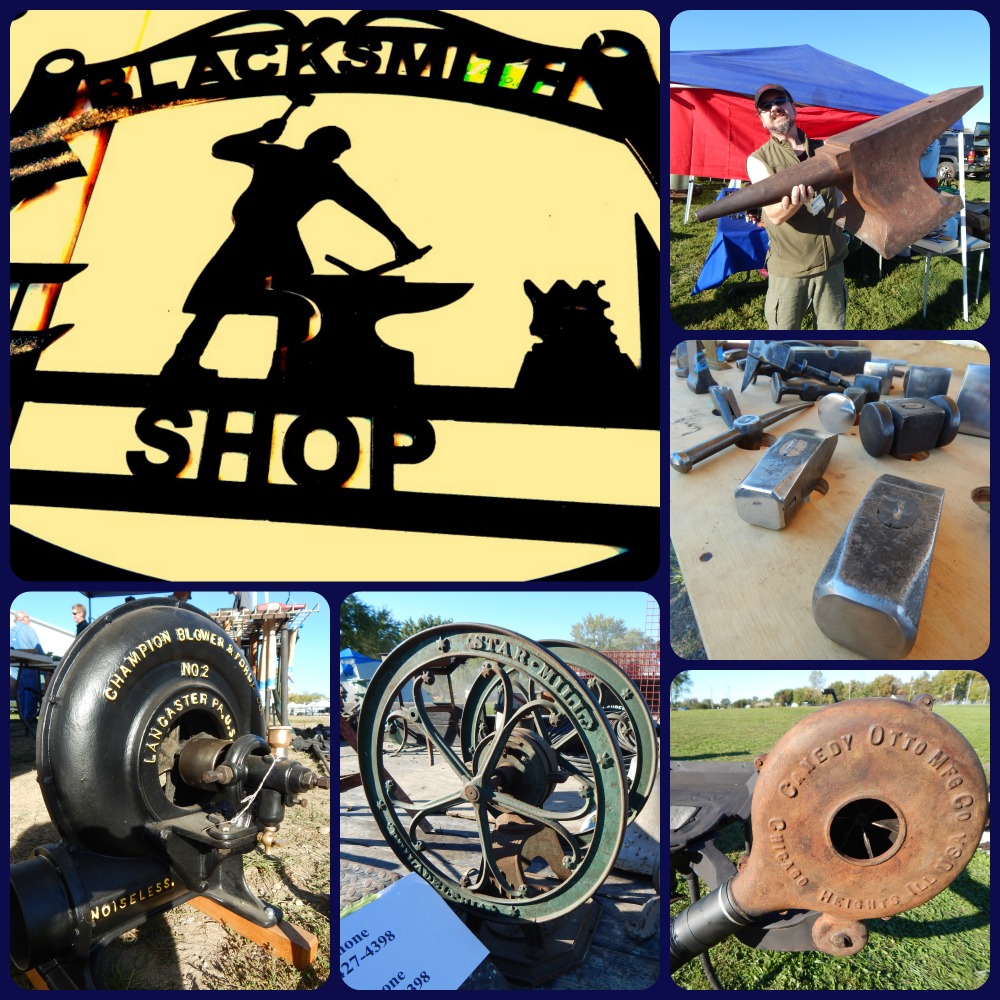 Tim is forging ahead with his plans for a new blacksmith shop at the farm. So we've made the trip up to the annual Southern Ohio Forge & Anvil Quadstate Roundup, one of the largest blacksmith conventions in this part of the country.
This is our fourth trip to SOFA, and we always begin the weekend with a stay at my folks' house, camping driveway style. It also happens to be close to my birthday, so we celebrated with Mom & Dad – and big double thank you for the birthday gifts!!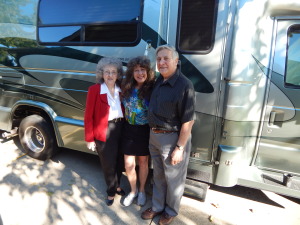 Noon on Friday found us lumbering into the Miami County Fairgrounds in Troy, Ohio, where we will camp for the weekend. Tim scurried out to do a look-around at all the vendor wares. He was on a mission to purchase a new forge, and this is the place to buy one. If you're interested in blacksmithing as a hobby, this convention has all the rusty iron implements you could ever need. There's dozens of sellers lined up along the gravel drives, and they're all willing to make a deal.
Tim came back within the hour – a hot red forge procured on the first go-round. So now we can relax the rest of the weekend, since the primary mission has already been accomplished.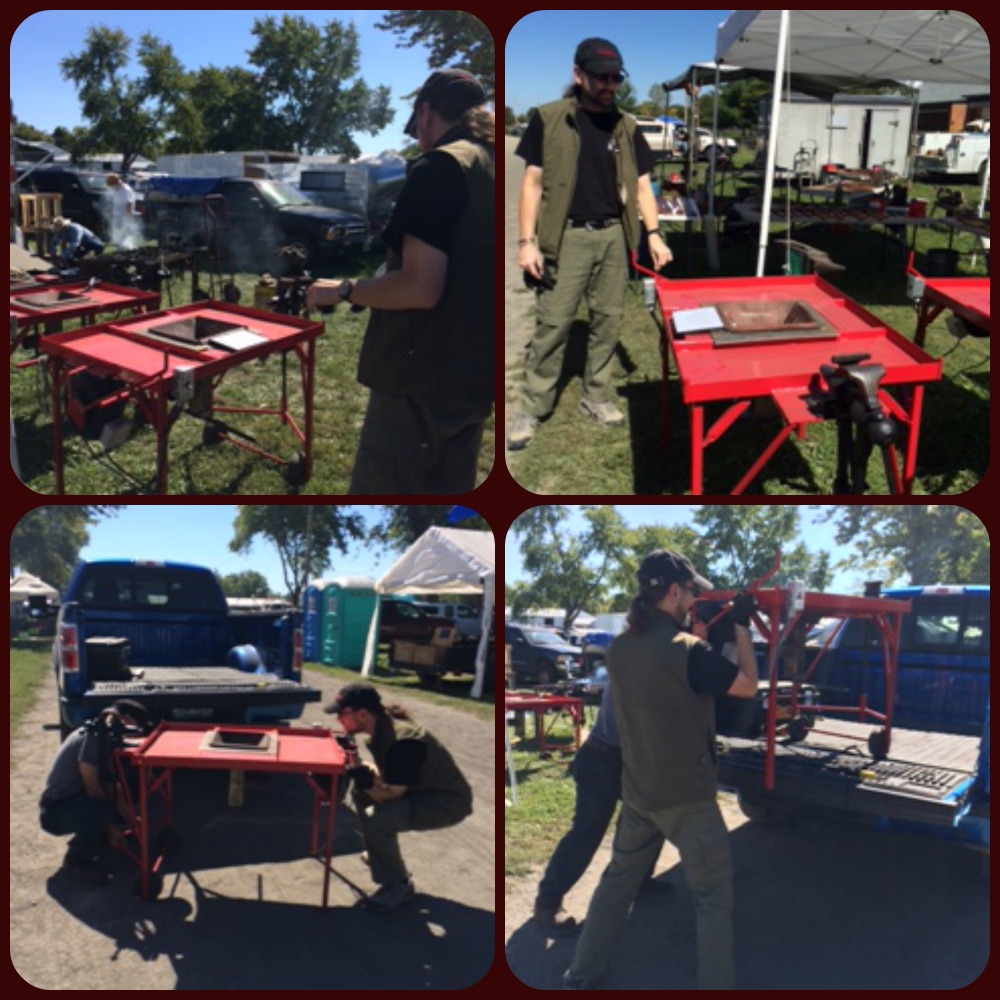 Tomorrow Tim will spend the day watching various experts do demonstrations. I'm going to leave the crockpot cooking in the motorhome and backtrack south to the Cincinnati IKEA store. My folks are going to join me for some shopping and they'll have no trouble finding me, as I'll be in a big blue truck with a bright red forge strapped on the back!