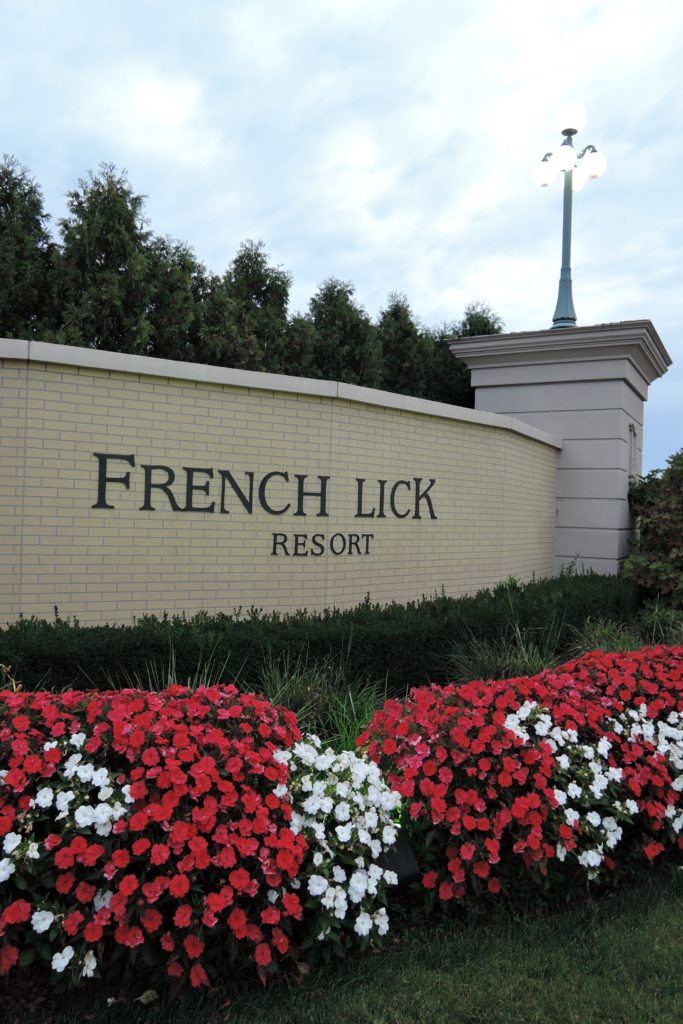 French Lick and West Baden are two historic hotels from the early 1900's, beautifully restored to their full glory and grandeur. The sister hotels are about a mile apart and share well-groomed grounds among rolling hills.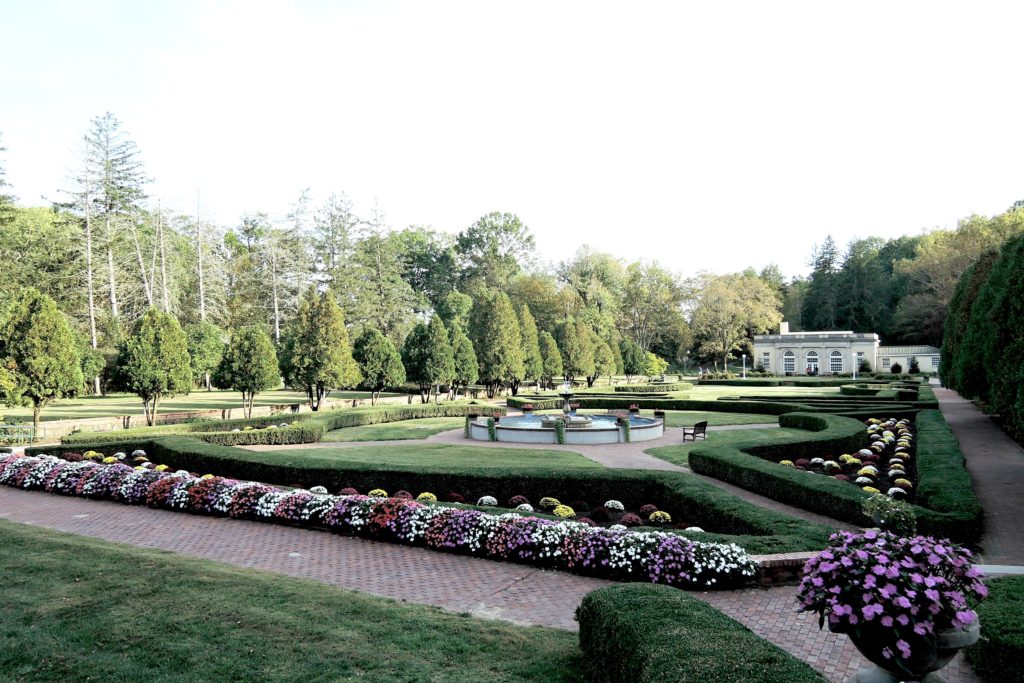 Originally French Lick and West Baden were health resorts where turn-of-the-century patrons would come to partake of healing mineral waters and soak in sulfur baths from the famous Pluto Spring. Back then the prevailing wellness regime was all about digestion and elimination – "When Nature won't, Pluto will!"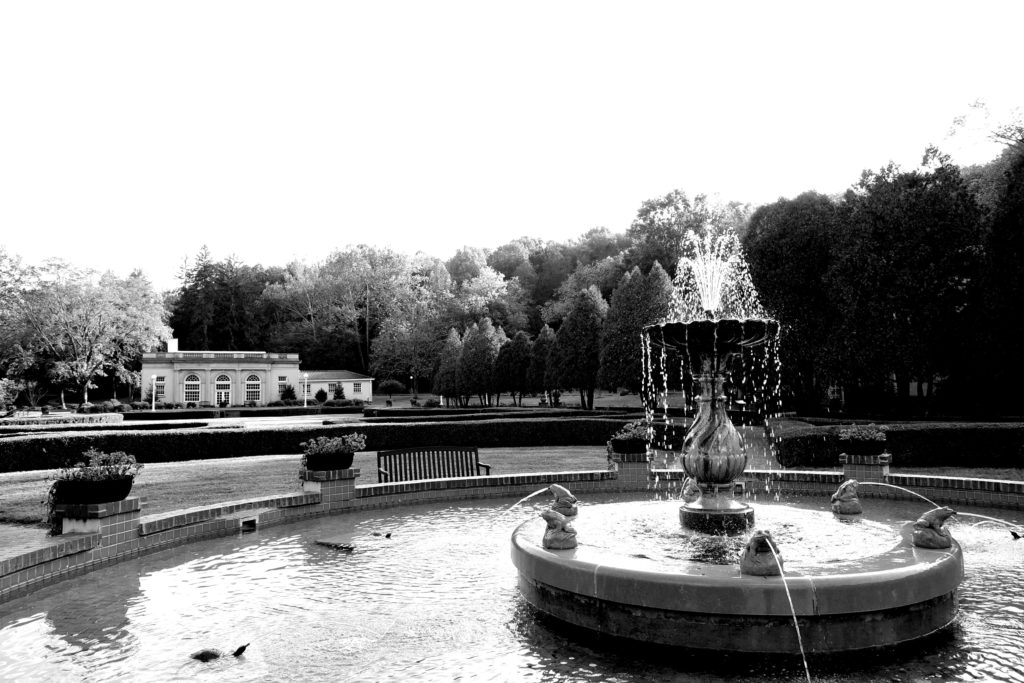 You can still enjoy a hot sulfur bath in the modern day spa at French Lick, although now they add a pinch of fragrant salts so the rotten egg smell won't knock you out.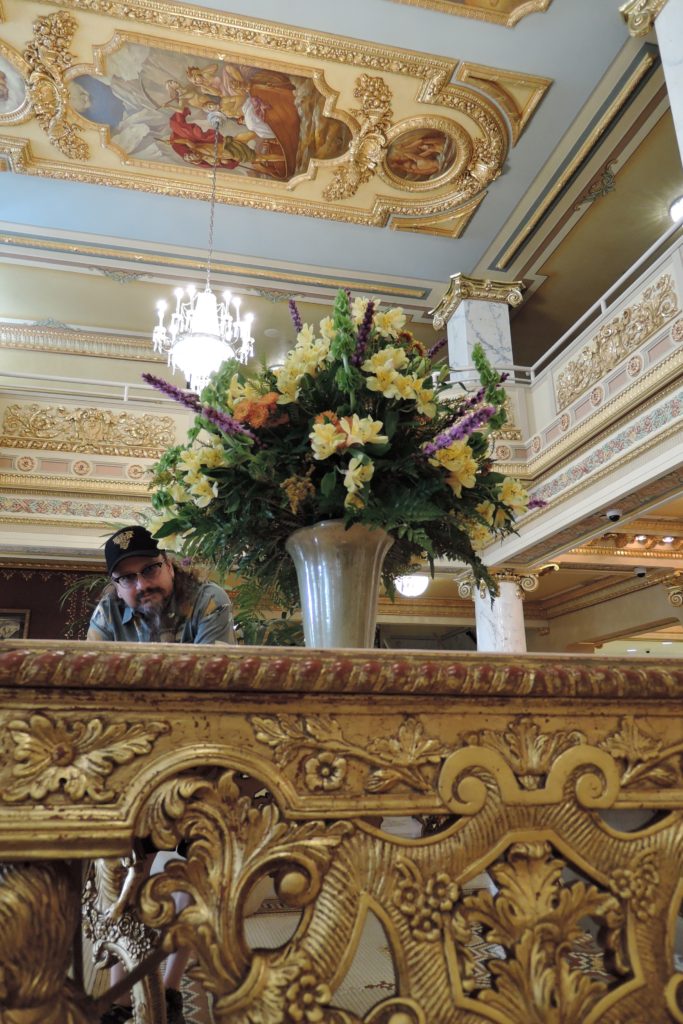 French Lick Hotel is a big, rambling complex of distinctive yellow bricks. Its baroque style lobby is elaborately decorated in marble and frescoes. Outside a wide and shady veranda provides a spot to relax while listening to a Dixieland band.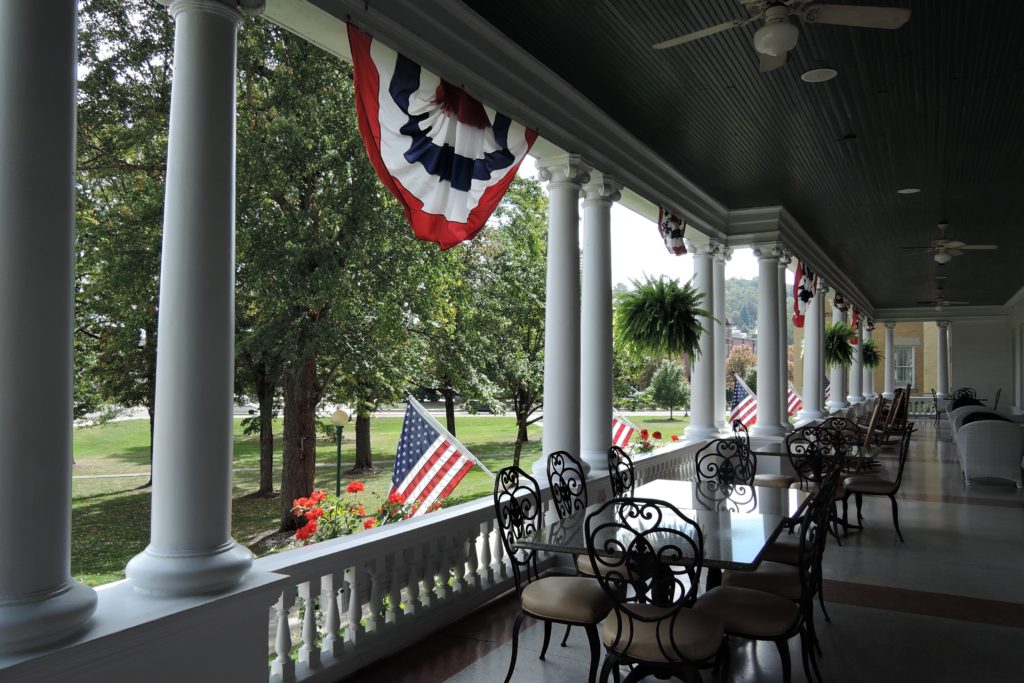 West Baden Hotel stands alone as a marvel of engineering with a towering central atrium. It's a round hotel, four stories high, and was the world's largest domed structure until the Houston Astrodome was built some 60 years later.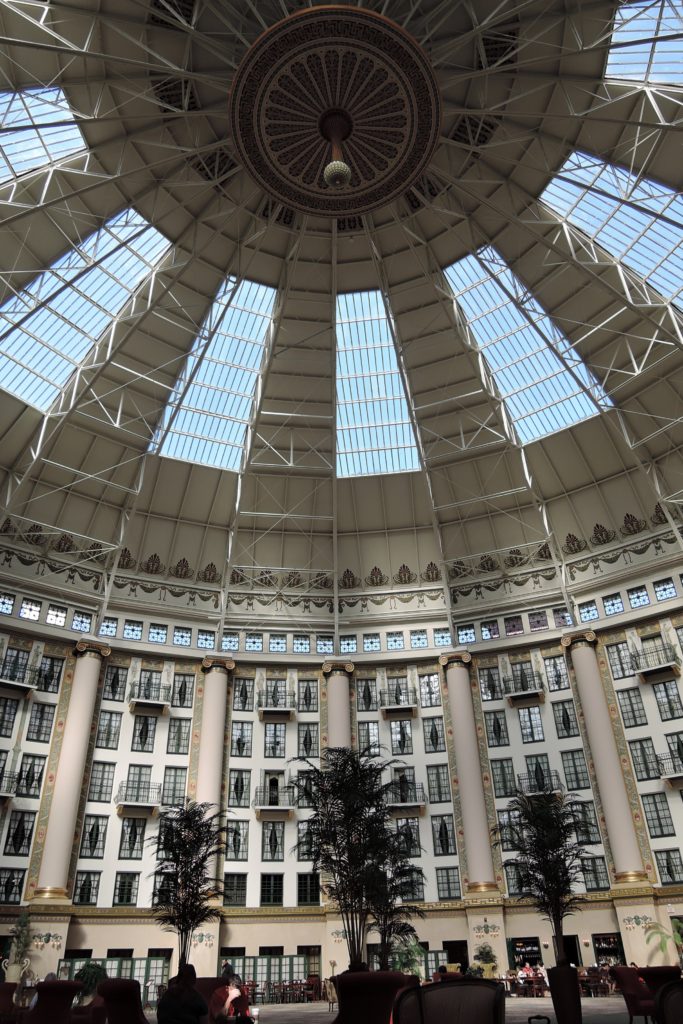 West Baden remains one of our all-time favorite hotels (the other being the Arizona Biltmore in Phoenix.) It's all about the atmosphere and architecture – singular and unique.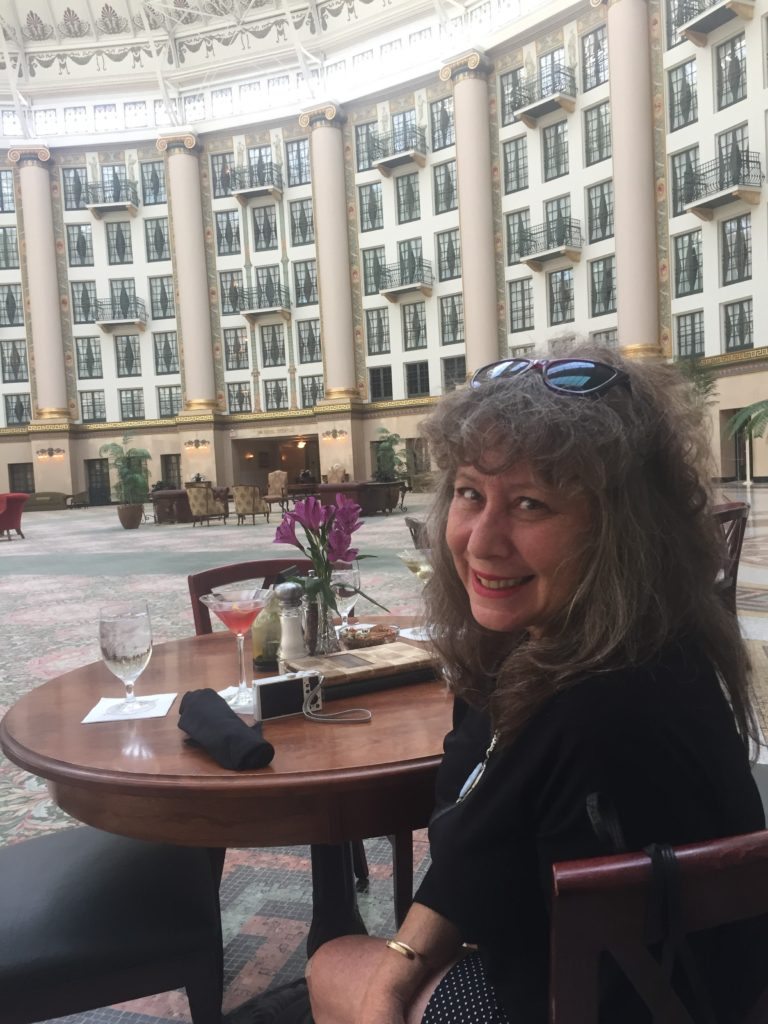 There's an unmistakable ambiance here – that West Baden feeling – which calls us back again and again. It's just a marvelous space to be in, with its soaring atrium, Greek Revival decor, and enormous Rookwood Pottery fireplace.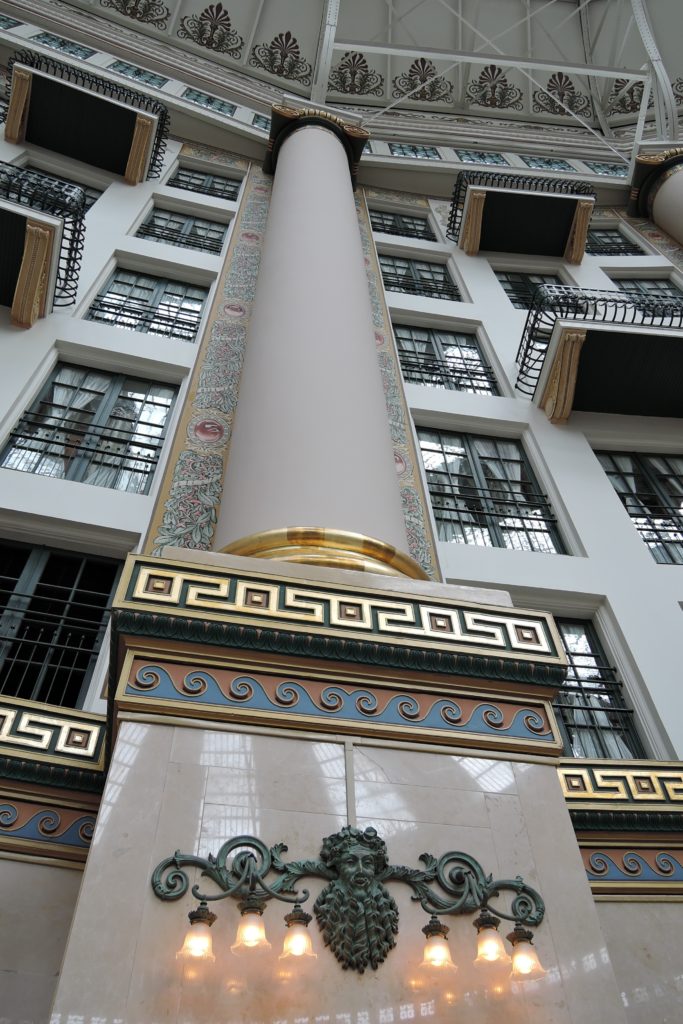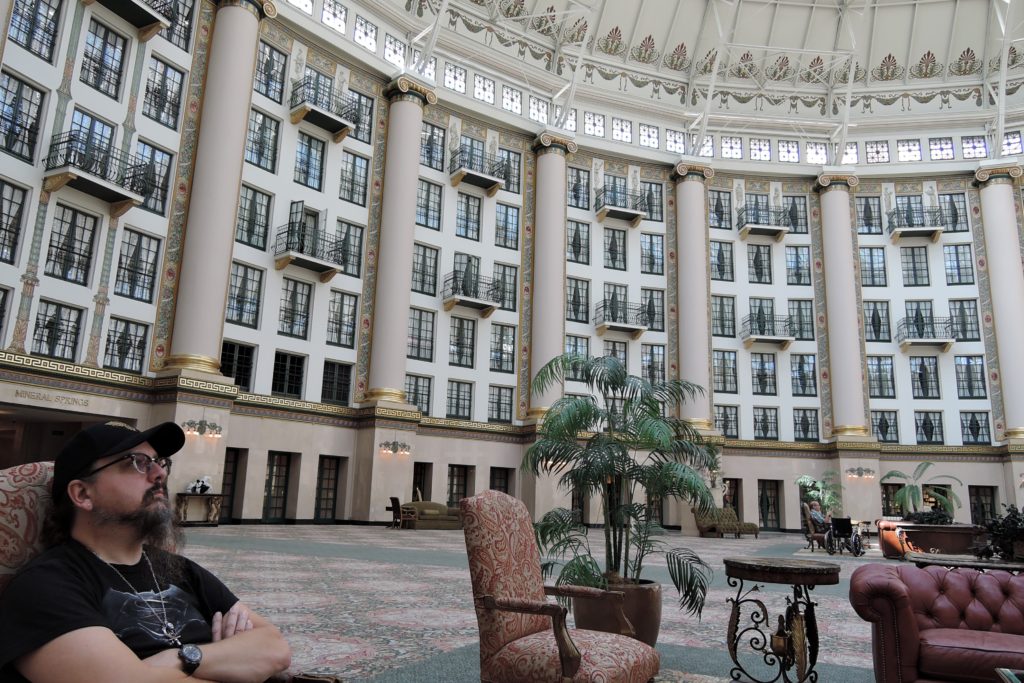 We were pleased to discover that French Lick now offers an RV Park, so we brought the coach for a little R&R. Alas, the RV accommodations were not on par with the rest of the resort. For $60 a night I expected a lot more than just a back row of an outer parking lot. No landscaping and no privacy, but that didn't make them shy about charging a hefty camping fee.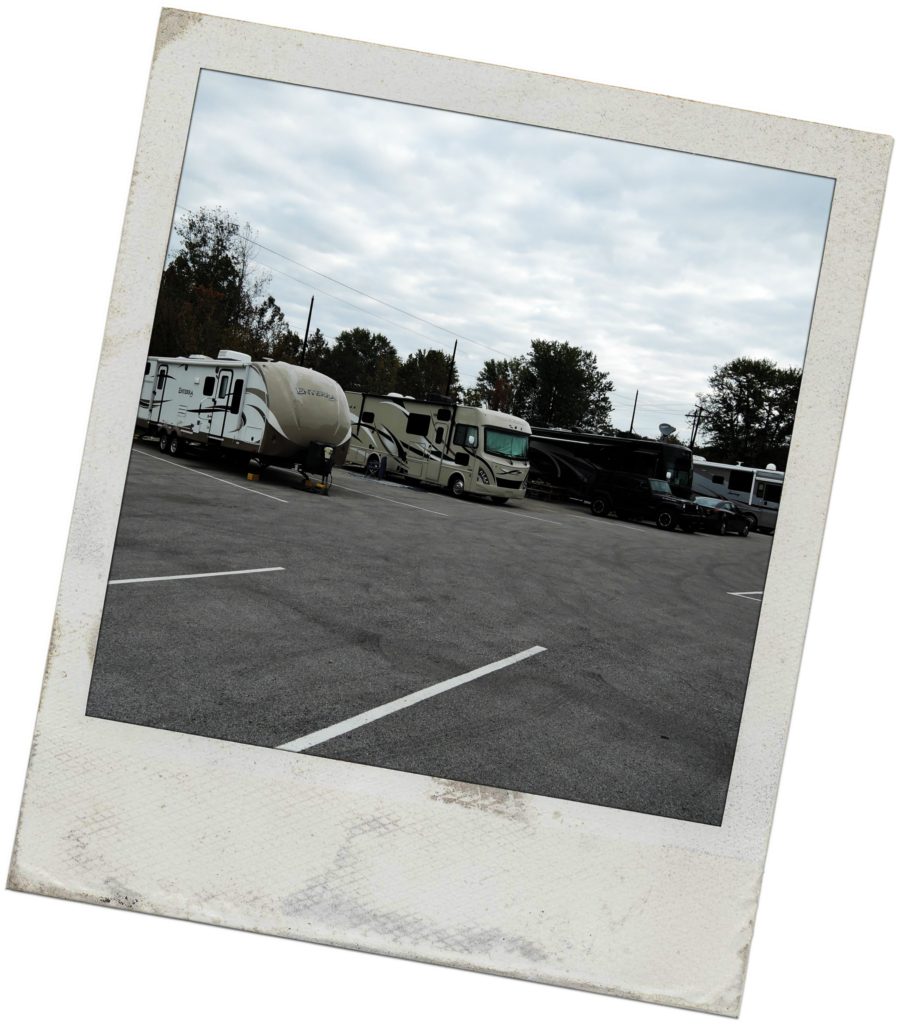 Campers do have full access to the facilities just like hotel guests. And there's a lot here – spas, swimming pools, shops and restaurants. A championship golf course and riding stables are nearby. Plus plenty of other resort activities to keep you entertained. And let's not forget the casino, which is a main draw.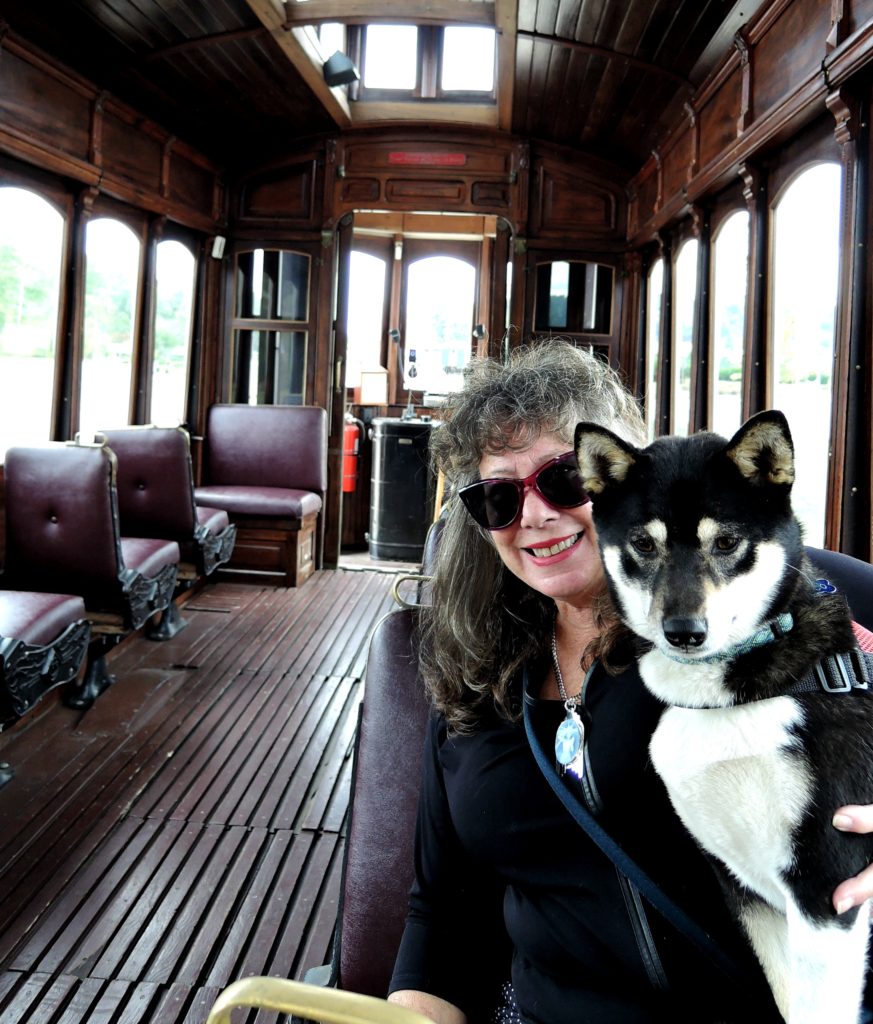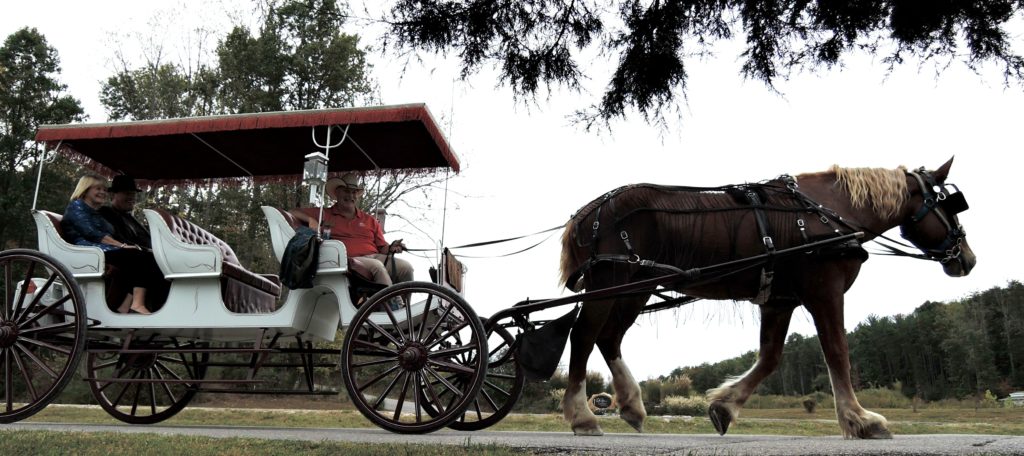 Free shuttles and an antique train trolley run frequently between the RV Park, hotels, and the French Lick Casino. But it was such pleasant weather that we opted to walk most of the time. We strolled the grounds, ambled around town, and had a bit of good luck playing video roulette at the casino.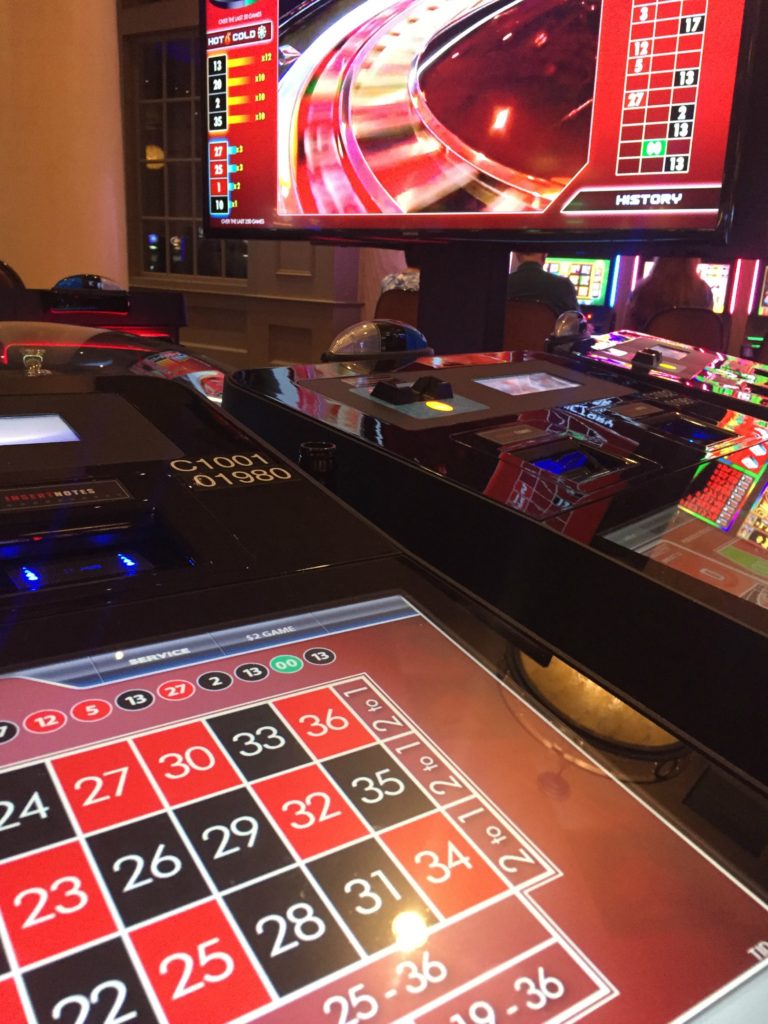 We always love returning to French Lick, and it was a different kind of experience staying in the RV instead of the hotels.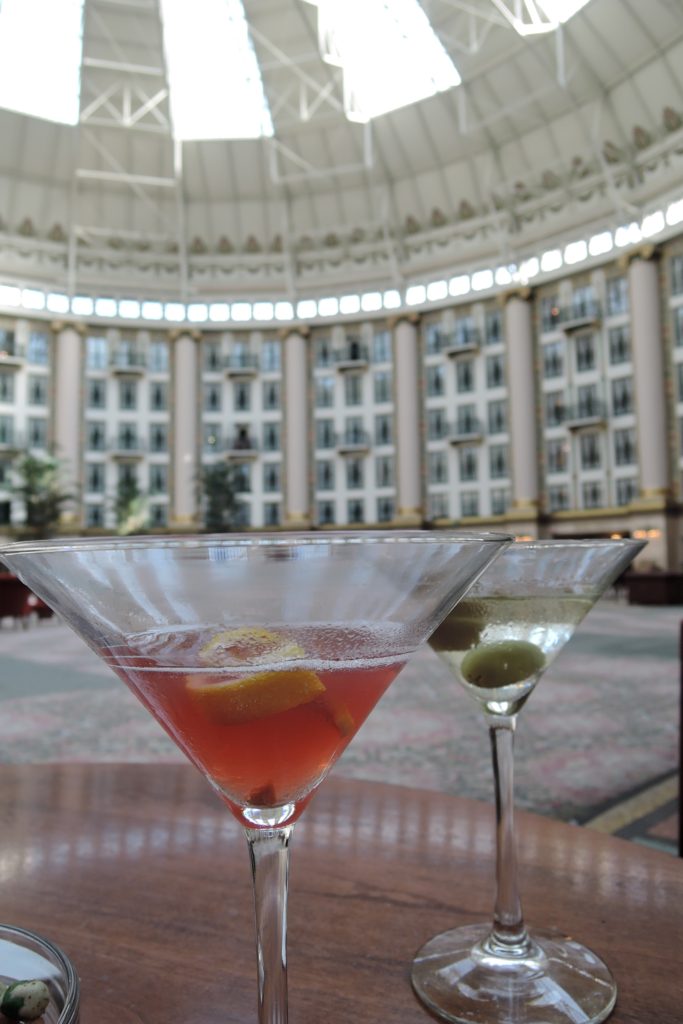 We'll be back again soon I expect, hankering to recapture that West Baden Feeling.