When the gray skies of February become too much to bear we look to the South for sun and surf. For us the closest beach is the Florida Panhandle. It's a couple of states away and a long drive on Interstate 65.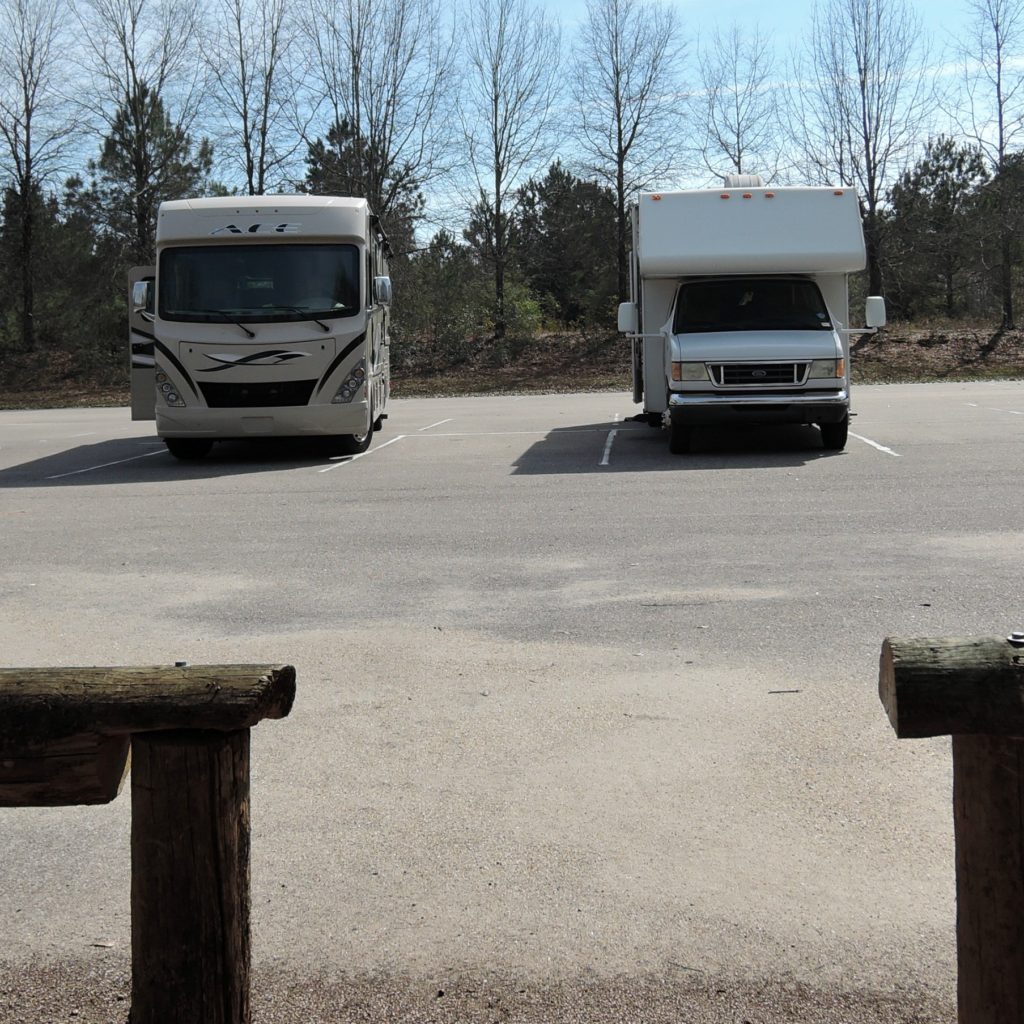 Our caravan south included cousins Mark & Wanda following in their motorhome. In a long distance convoy the slowest takes the lead, so that would be us, zipping along at a blistering 60 mph. We made a weekend out of the road trip, stopping two nights along the way.
First stop was in Nashville at the KOA campground on Music Valley Drive, close to the Grand Old Opry. We were here last year on Valentine's Day when a bum tire abruptly halted our progress toward Florida. This year we have a new RV and those pesky tire issues are a distant repressed memory.
I like staying at the Nashville KOA because it's next door to a big Camping World store. Wanda found a good deal on rocking camp chairs, and we shuttled them back to the park in a shopping cart. Dinner was enjoyed at Cock of the Walk where waiters entertain by flipping cornbread up to the ceiling out of an iron skillet. And their signature broiled catfish is a favorite.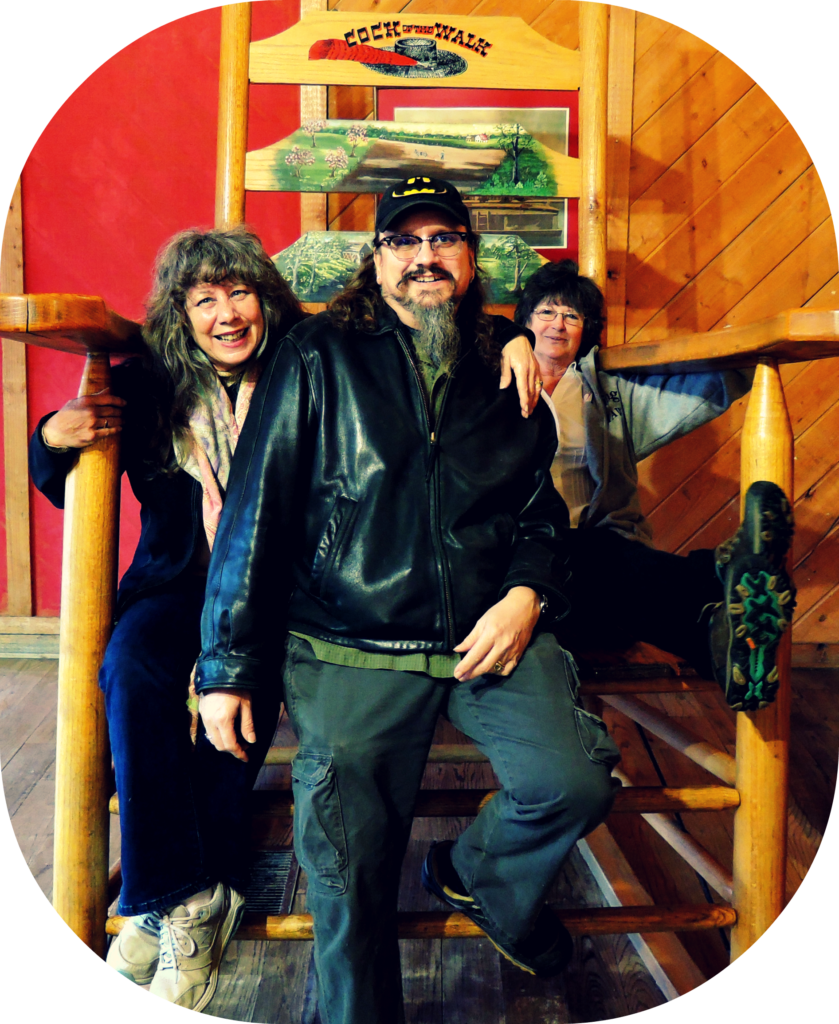 Next day we tramped down to Montgomery, Alabama for another overnight at Capital City RV Park. It's a big place with lots of sites, a little pond where spring peeper frogs sang all night, and a swell dog run where Coco could work off a long day's ride.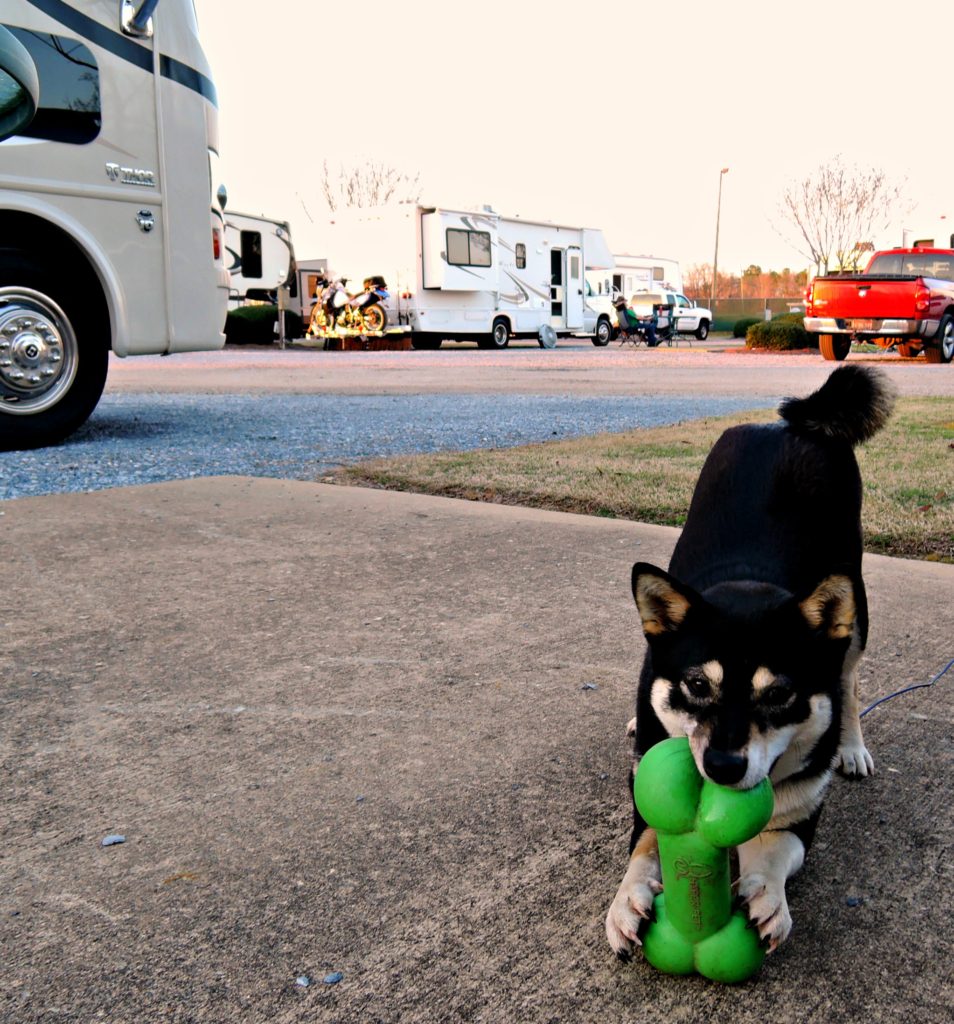 Montgomery is also the jumping off point. To get to the Florida Panhandle you've got to leave the interstate and take county roads the rest of the way. It's a 90 mile detour off the bland highway, and passes through cute little towns like Luverne and Florala.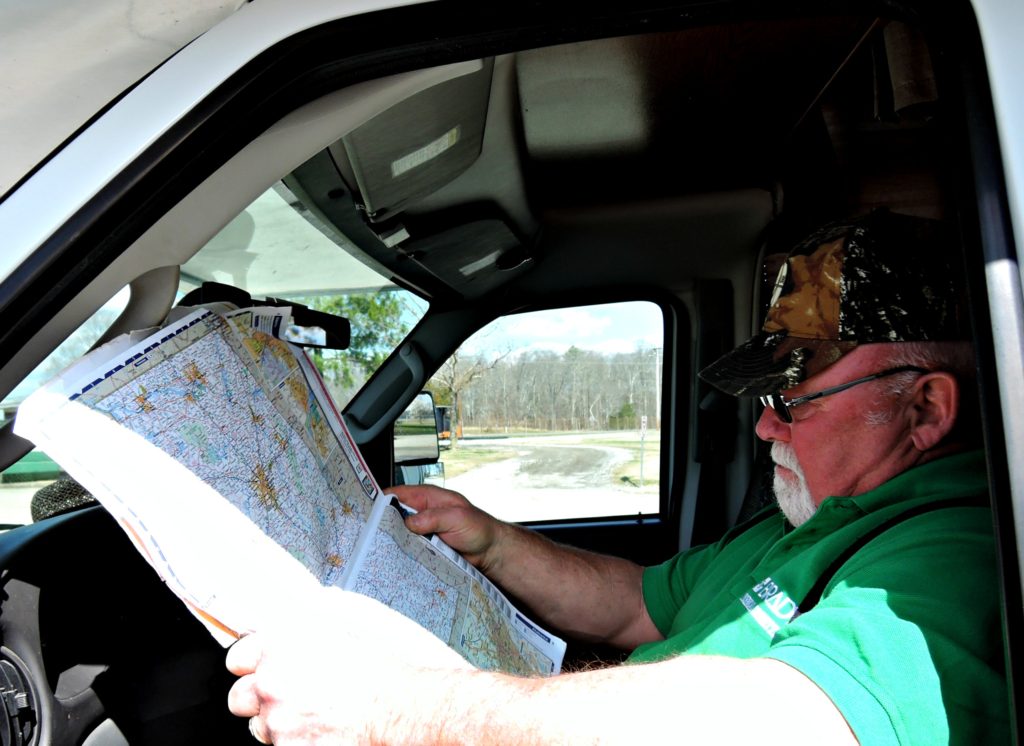 In Opp we stopped. Took a picnic lunch by the lake at Frank Jackson State Park and it cost $4 entrance fee for a 45 minute stop. Mark was interested in all the fishing going on, but I was more concerned about the alligator warnings posted.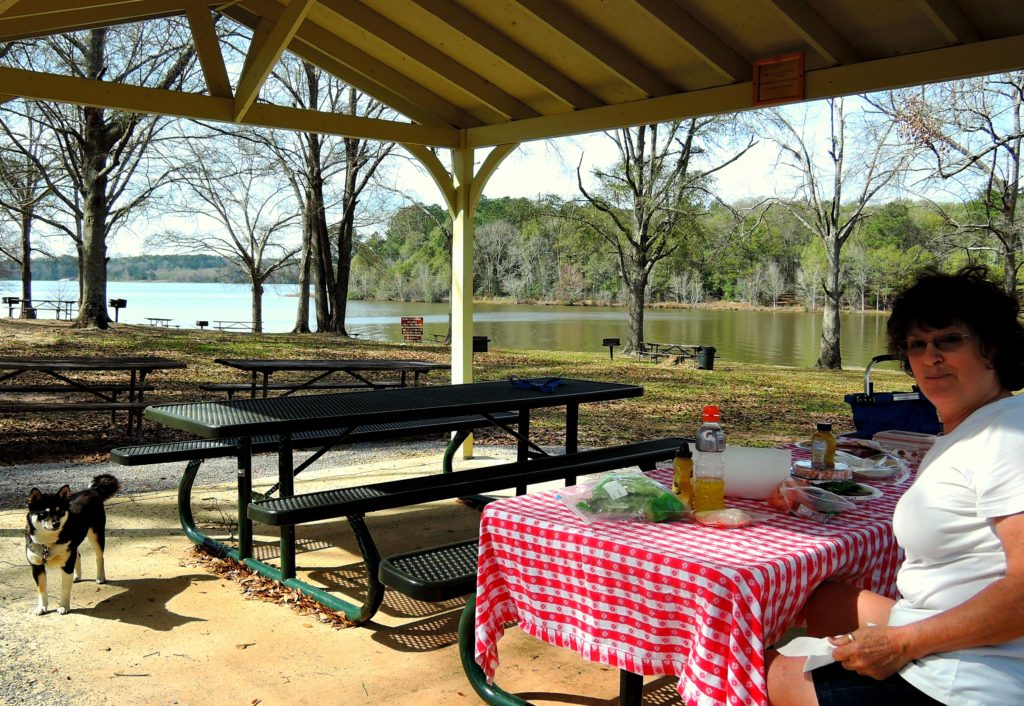 Late in the afternoon we rolled into Topsail Hill State Park on Santa Rosa Beach. I hopped on the motorcycle and drove down to the beach just in time to catch a rosy sunset dipping below the sugar white dunes. Then the Park Ranger came by asking who drove a motorcycle on the pedestrian path. Oops.