Progressive RV & Boat Show
Louisville, KY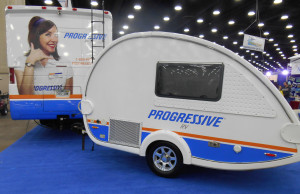 Temperatures are in the single digits, which means it's the perfect time to visit the RV & Boat Show and dream of summer. Tickets were provided courtesy of our friends at Boomer Travel Patrol, and I was there when the doors opened. 
This year's show has 200 RVs and 300 boats on display, and dealers are ready to sell. Prices for RVs ranged from under $10,000 for a Pop-Up Tent Trailer to over $300,000 for a luxury Class A diesel pusher. The most popular units are the in-between price range – towables (travel trailers and fifth-wheels) and Class B and C motorhomes. 
Confused about all the different RV types? Here's a little chart to figure it out –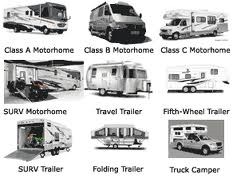 I love poking around the new RVs. It's a great winter hobby to look at rigs and read all the magazines. I saw many clever design touches and some very cool RVs at the show. But before I get to the Beautiful, let's start with the Ugly… 
Down With Brown 
First impression is a big yawn – there's way too much brown décor these days. It makes the units look dingy and cramped. Memo to RV manufacturers: There's lots of other colors in the spectrum, you don't need to fixate on dog-poop brown anymore. Go look at boats to find better color schemes. And hire a good interior designer!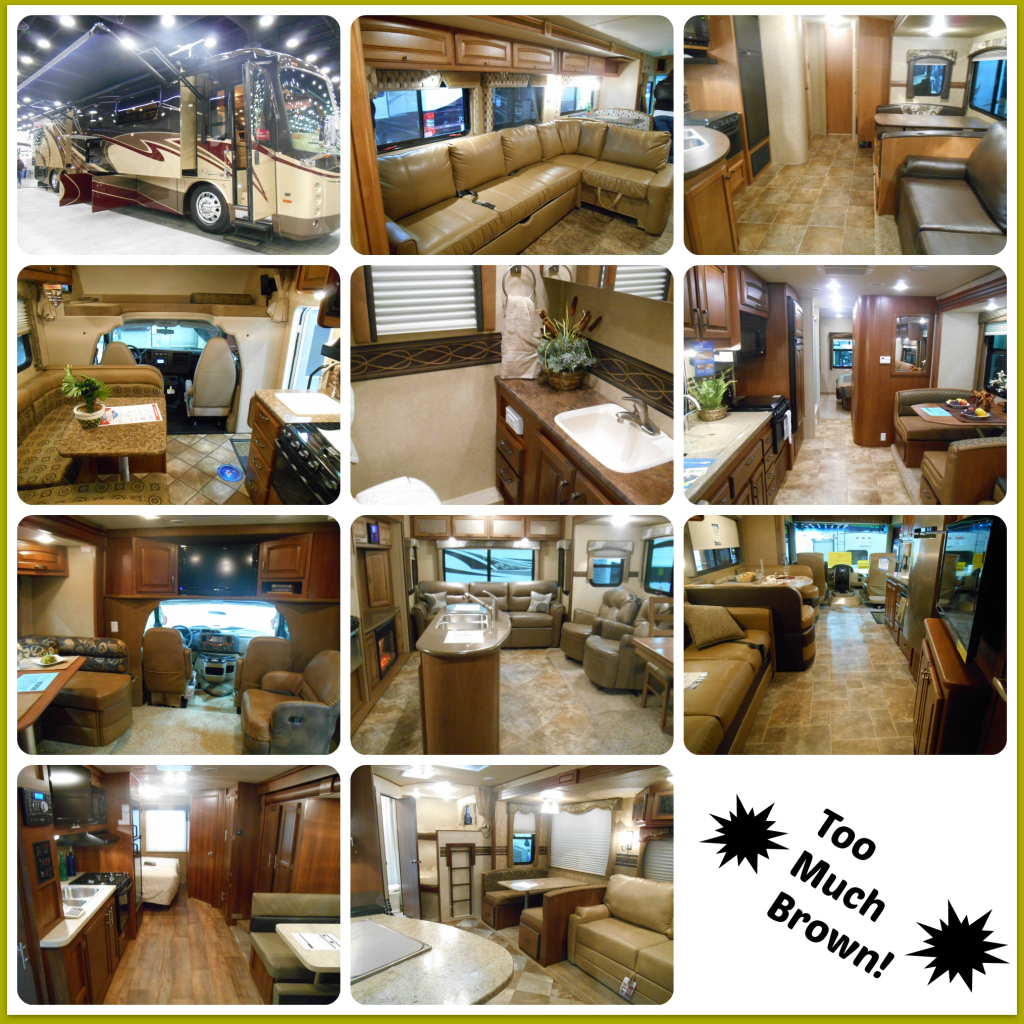 Cool & Clever 
There were quite a few features that caught my attention: garbage can access through the counter, space-saving pull out bathroom sink in a van conversion, residential-style stove hood in a giant fifth-wheel, miniature dishwasher at the end-run of a cabinet, 3-way access bin storage, and the pop-up A-Liner tent with a toy-hauler carrier built into the trailer.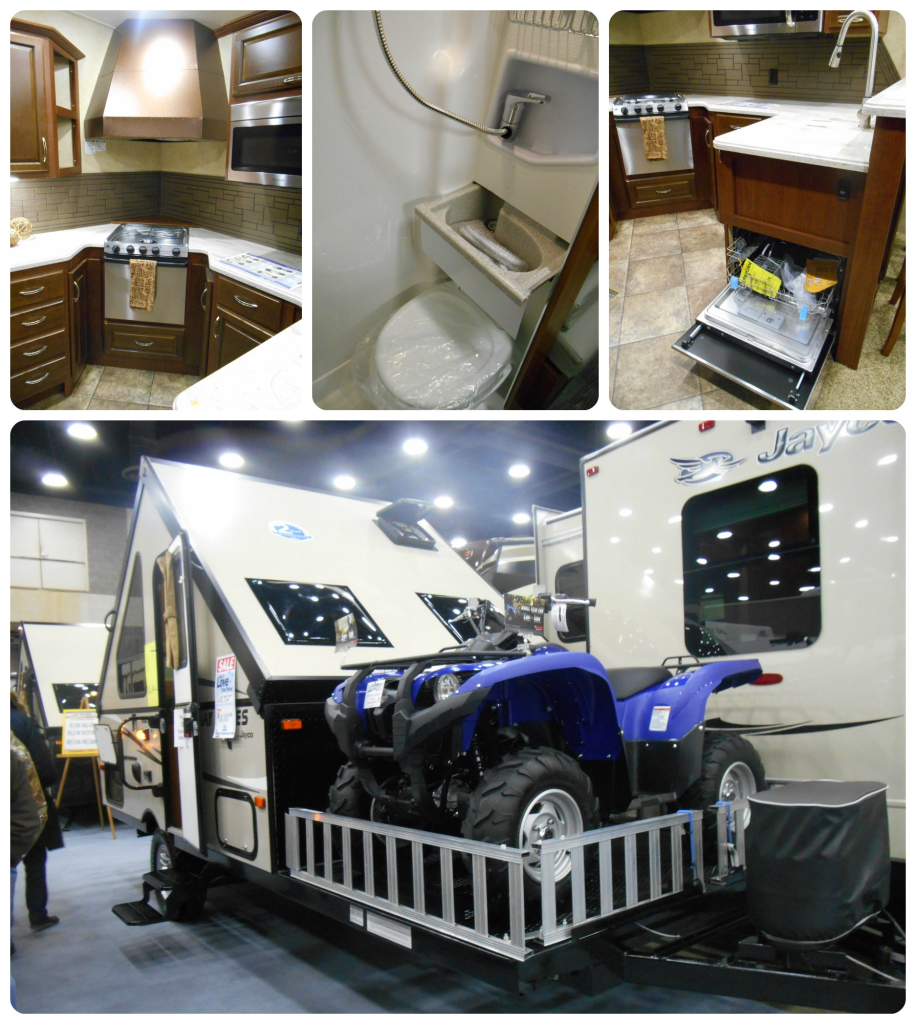 Want That! 
Of course if we're just dreaming, I'd want the built-in washer and dryer, electric fireplace, giant couches, and a real tub to soak in after a long day of hiking.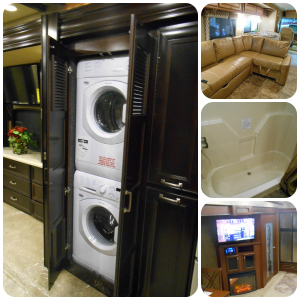 The Beautiful 
This RV show tends toward the middle-of-the-road buyer, focusing on affordable trailers and motorhomes. So the highlight was the American Revolution Class A with it's over the top amenities (two bathrooms), luxury appointments (walk-in cedar closet), and first-class furnishings (yummy!). All at a hefty price, of course.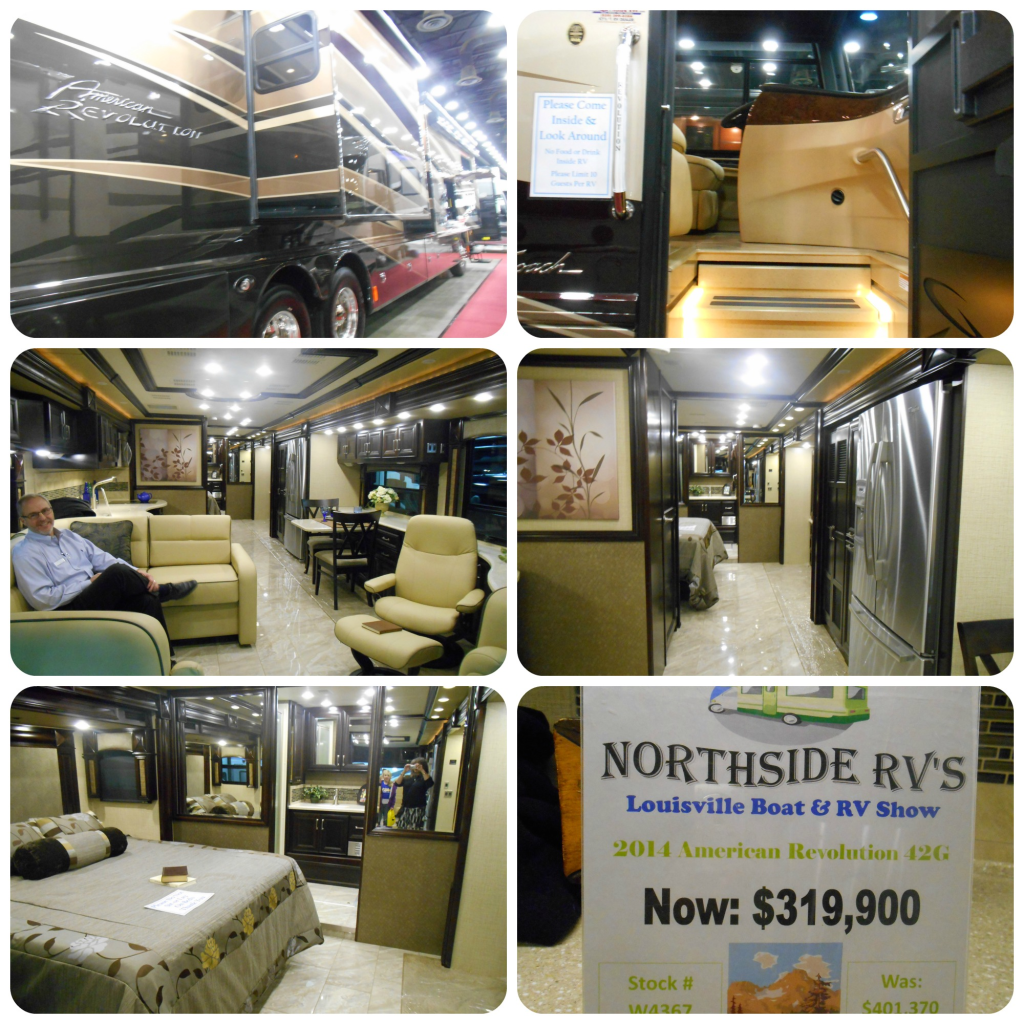 Had lots of fun at the RV Show and plan to return again this weekend. Who knows, maybe I'll even look at the boats!