Kentucky Horse Park
Lexington, KY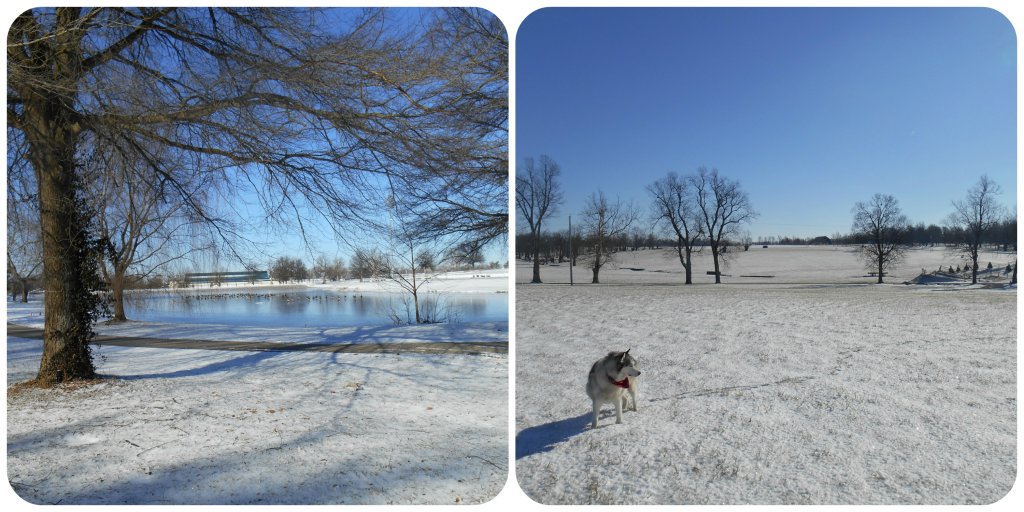 Woke up at two this morning. Two degrees that is.
Whoo-boy it's cold here!
Our little coach has done pretty good in this winter weather. We made a few concessions to the artic temperatures, including building an airlock around the door out of an aluminum emergency blanket. Turns out the door is pretty drafty – something we don't notice if the temp is around 70, but sure is a chilly hole when it's below freezing.
Really this RV should be rated a four-season rig. All the water lines are interior and insulated, and the fresh water tank is elevated and inside a kitchen cabinet where it keeps warm. Smart engineering. Except for the water pump. They stuffed the pump in a frigid bin at the bottom of the bathroom, screwed tight against the floorboard which has exposure to the outside air. The water pump did fine until the temperature dropped under 10 degrees. Then it froze up solid.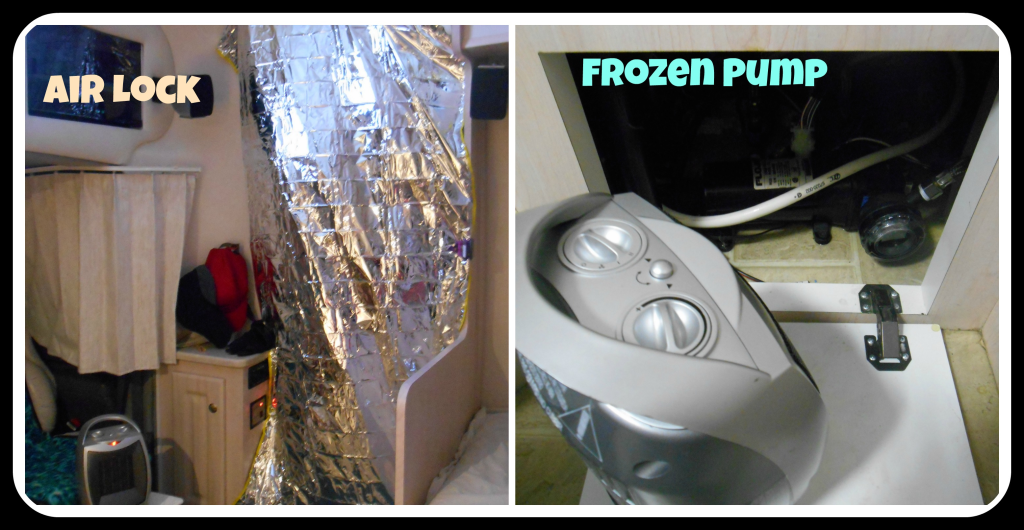 We tried to coax it with a space heater all day, but no go. Still iced over. So we are two degrees of separation from running water. Not a big issue. I took a quick walk to the camp store for hot coffee and a couple of jugs of spring water.
In the afternoon we toured the American Saddlebred Museum. It's a smaller venue, but they had lots of fun interactive displays. Acted like big goofy kids and tried them all because we were the only visitors of the day.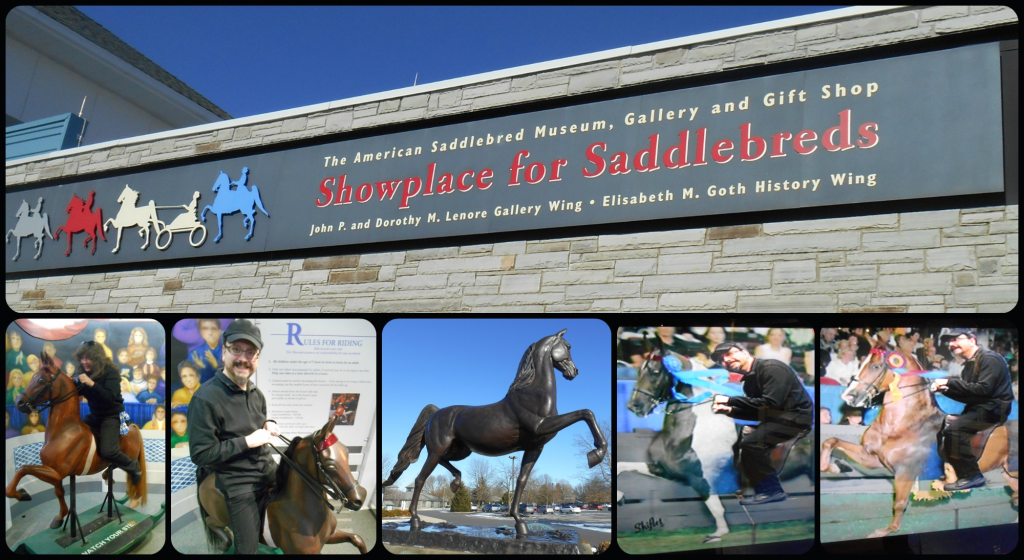 From Horses To Horsepower 
Tonight we had loud stinky fun at the Monster Truck & Tractor Pull here on the Horse Park campus. Souped-up machines compete by pulling a giant weighted sled contraption across the arena. The trucks have intimidating names blazed on the doors – Next of Kin, Valley Shaker, Roach Coach, and Just Plain Nasty. We stayed three hours and it looked like they would continue till midnight, so we scooted a bit early.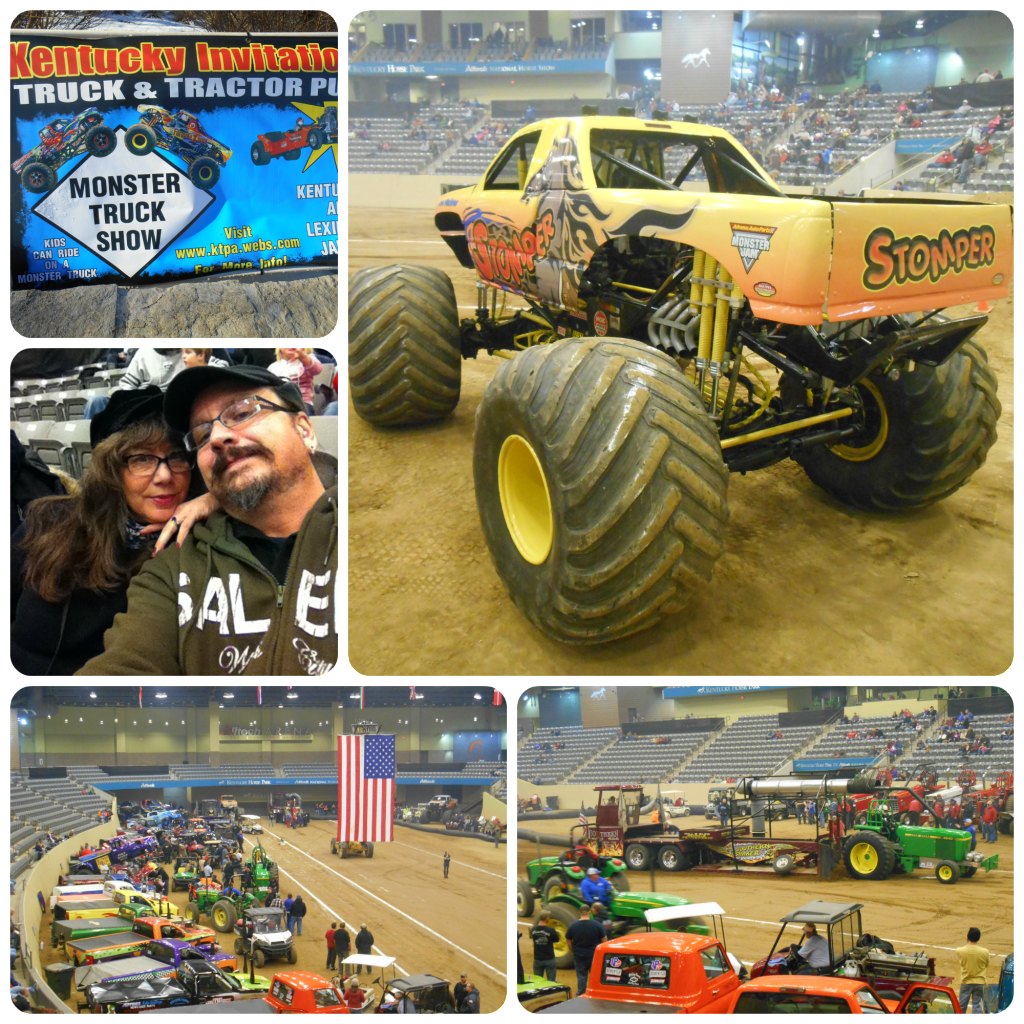 Here's the winner of the 4 Wheel Class – the only driver who did a "Full Pull" the length of the arena…
We loved our impromptu Winter Getaway. Should we be tempted to do it again, I'll be shimming that water pump off the floor. Tomorrow is supposed to warm up in the 40's, so we'll re-winterize and tuck the coach back in storage. Next week is expected to be sub-zero weather. Good time to stay home!