Camped at:
St. Andrews State Park
Panama City Beach, FL
View Map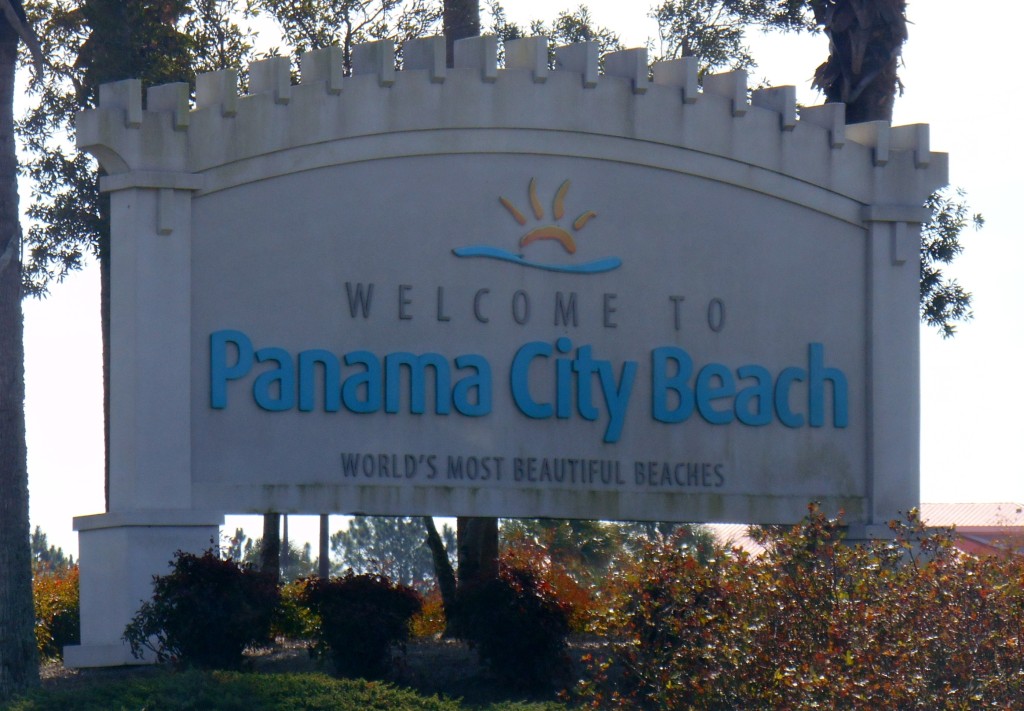 Last night's camp by the swampy lake was a bit creepy. I was the only guest for the evening, excluding the opossums, and as soon as the fog lifted at daybreak I was outta there. 
Next came a two-hour drive through Alabama's back roads. Yesterday I speculated what was behind all the pine trees along the interstate, and today I found out: more pine trees. And a scattering of hard-scrabble farms. 
Florala was the biggest town I drove through, situated on the state line. I remember Florala from 30 years ago being a charming and bustling little town. But time has not been kind to this country burg, and downtown seemed desolate and depressed for a Monday morning. 
A bunch of endless driving miles later I started seeing signs for the Beaches, and I perked up at the prospect of being back among the living.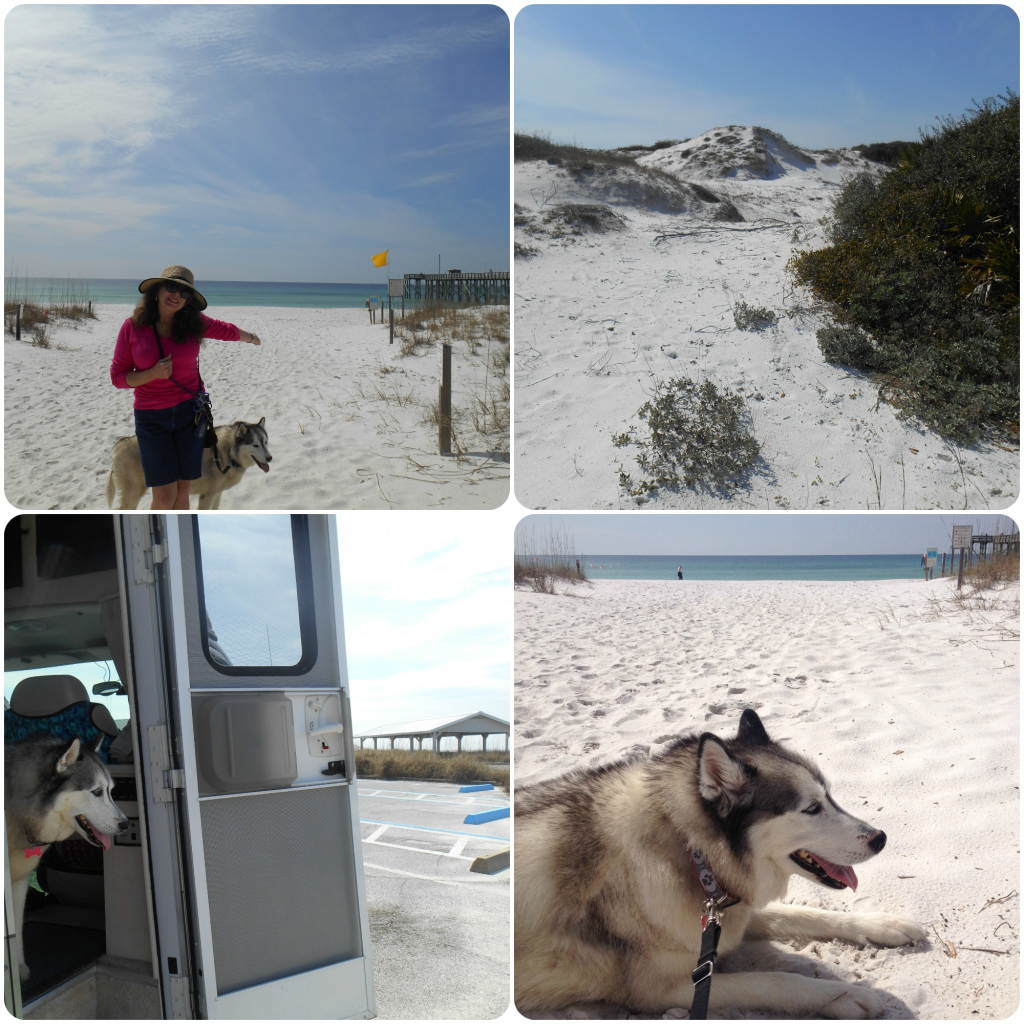 The sun was glorious and temperature in the 70's as I rolled into St. Andrews State Park, at the tip of Panama City Beach peninsula. I took a slow drive around the park and stopped to admire the pristine dunes and the sugar-white sand.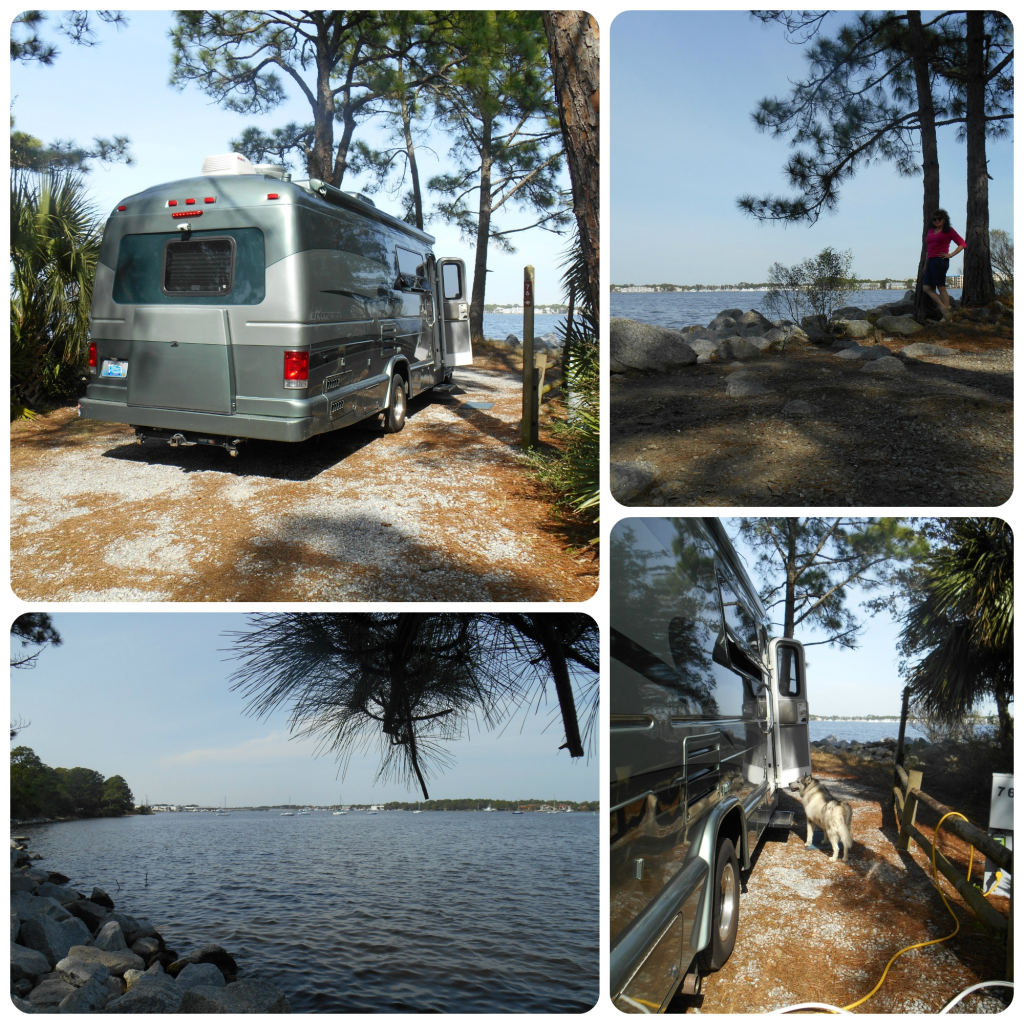 The campground is located on the lagoon side of the peninsula, and I'm parked right on the water's edge. Campers are bustling about, nearly every site is full, and I had a few friendly conversations with my neighbors already. Shadow and I are are relaxed and at ease tonight. Quite a change from last night's Deliverance creep camp.
 Dash Cam Highlights