St. Andrews State Park
Panama City Beach
View Map
I am loving this state park. It's deliciously dark at night, a spray of stars overhead and a glow on the lagoon from the lights across the bay. At night the tree frogs chortle and chip from the palm trees and the campground settles down to quiet.
The cab curtains are open to enjoy the waterside view, and dawn broke with a golden glow. I took an early morning walk and watched the herons stretch from their slumber. Two dolphins glided noiselessly by within 10 feet of shore.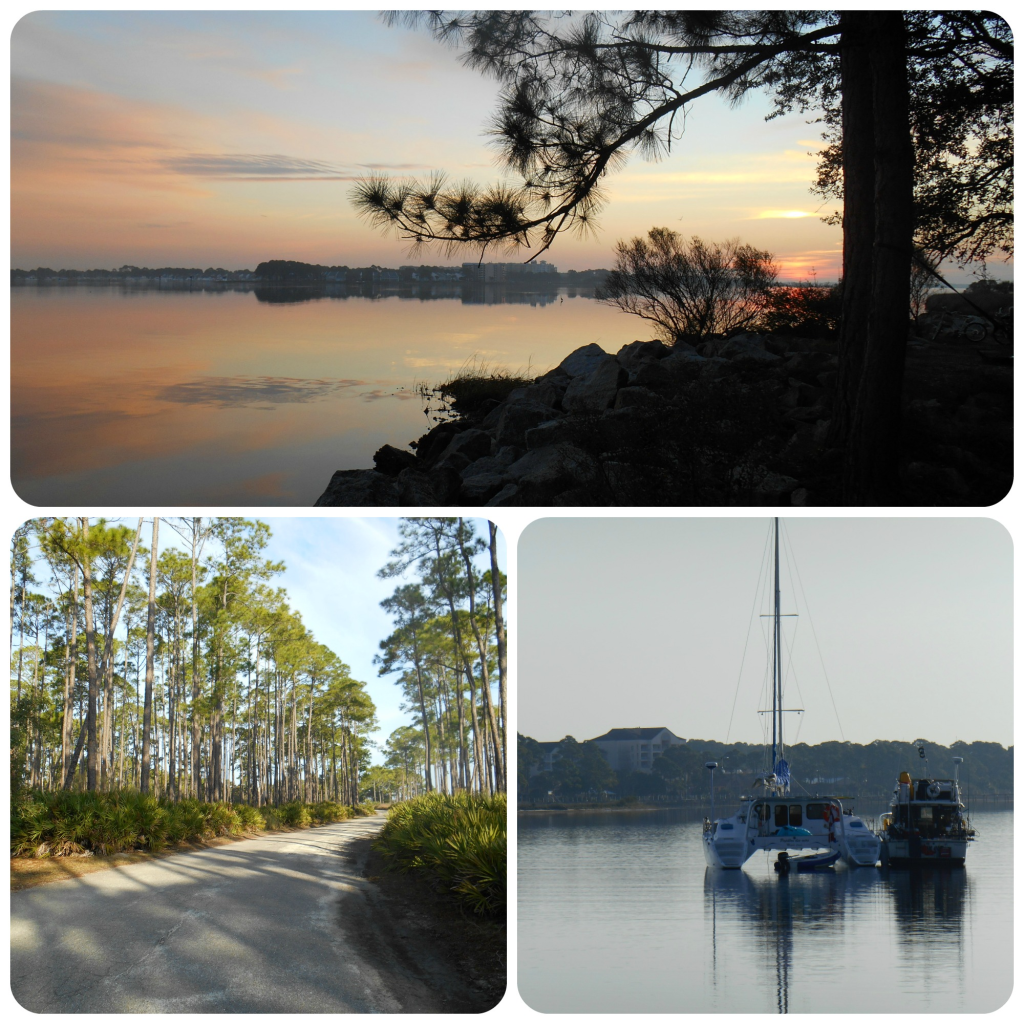 This would be a perfect park to ride the motorcycle, but it has been left at home. It's a two person job to load and unload it from the carrier rack, and not an easy task I can press on a stranger to help me. I've been looking for an alternative rack or trailer that I could load by myself, but the prices are in the thousands. 
So I rented a car from Enterprise. It's a cheap and fast, and they met me at the park entrance this morning.
Then off for a long day at the beach. It was splendidly sunny, beautifully breezy, and barely occupied in the lull before Spring break begins. Heaven.
This is what I came to Florida for – and this beach was worth the drive.
CAMP CAM