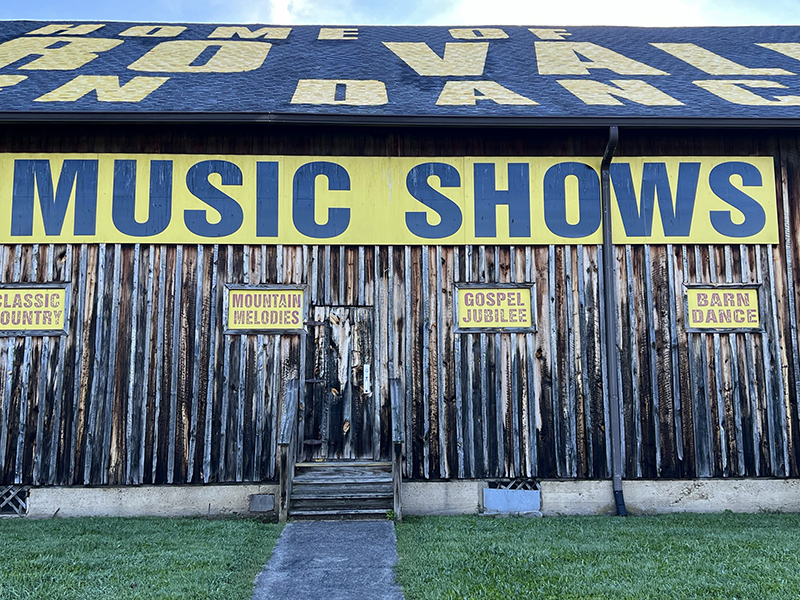 Renfro Valley, tucked between the hills of Rockcastle County, Kentucky, is famous for its music venues since 1939. So they tell me.
We went to Renfro Valley with the RV, had tickets to see a concert, and pulled into an empty campground behind the big music halls. Odd that no one was there. (Should have been a hint.)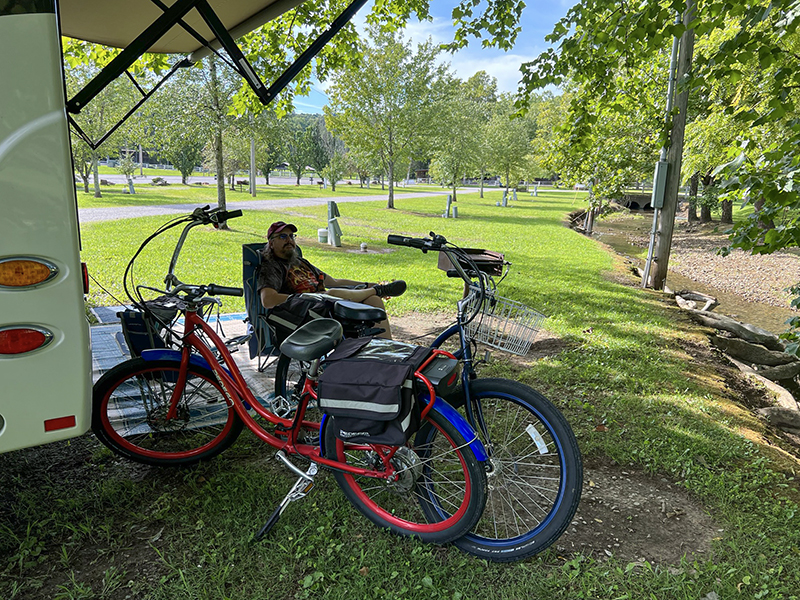 Renfro Valley is a big entertainment complex with huge music barns, an old-time village, and shopping district. But everything was locked up tight.
When I checked into the campground office (located in a liquor store), the gals looked at my concert tickets, then politely told me I was a dumbass. We were there on the wrong date. (DOH!)
The whole place was closed because there weren't any shows that weekend. (Double DOH!)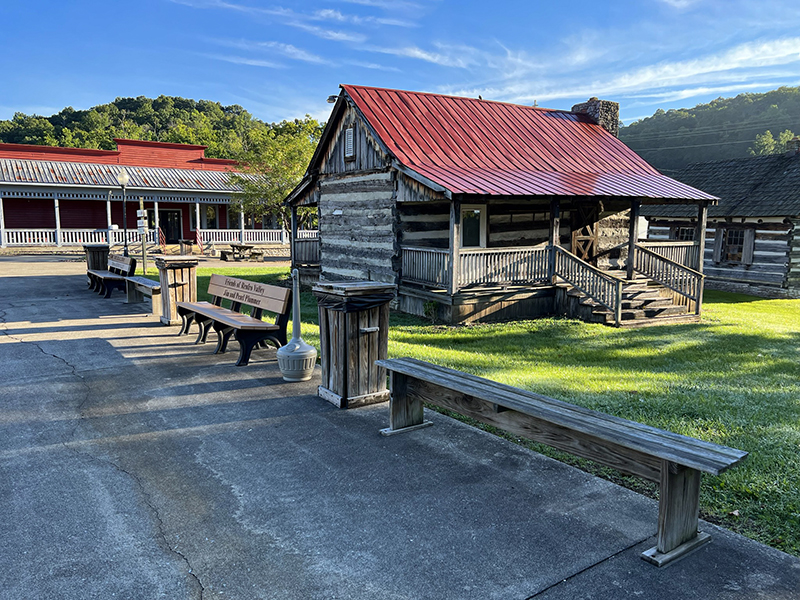 So while Tim absorbed this bad news (took a nap), I went out on a reconnaissance mission (bike ride) looking for something else to do that weekend. There were slim pickings. I did find Lake Linville, several miles away, with a boat dock sporting a bait shop and BBQ joint.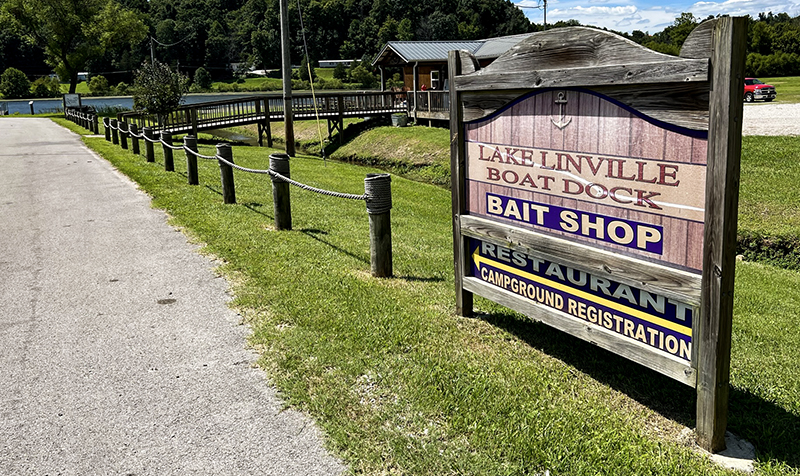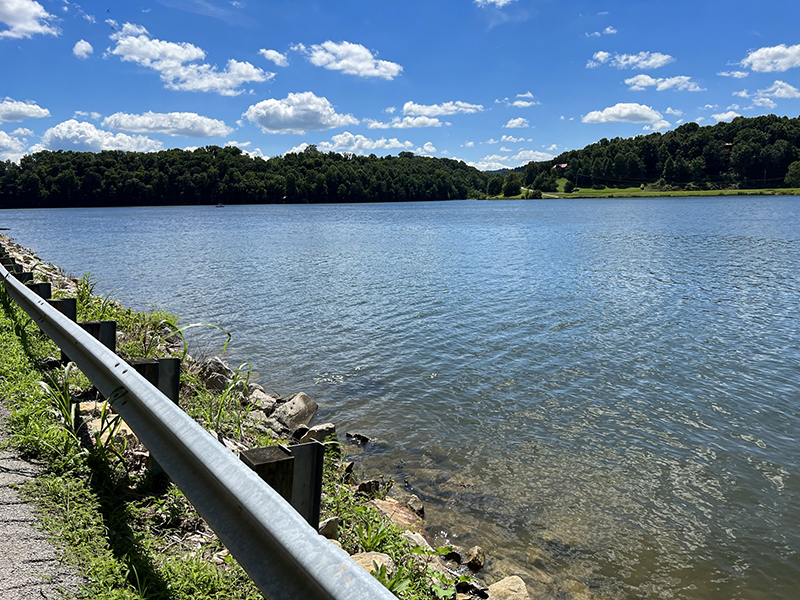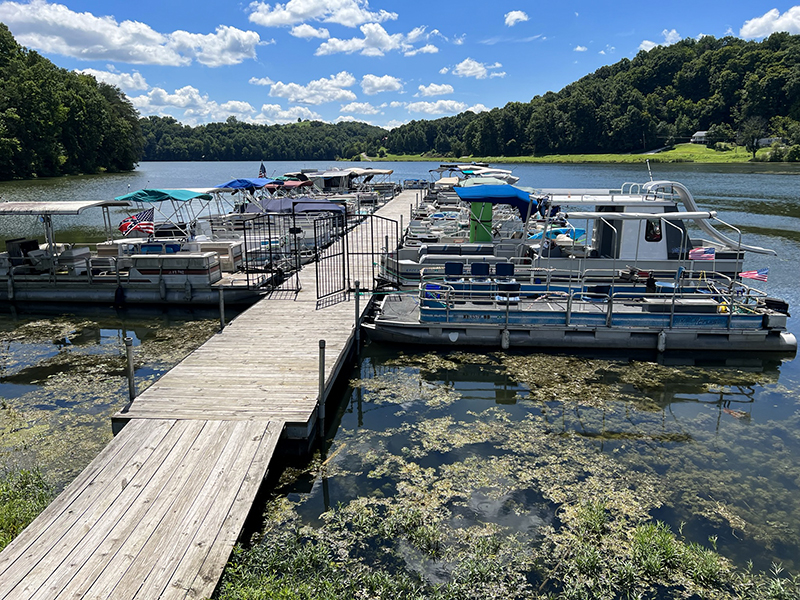 While we had an interesting meal of (coleslaw entombed) BBQ, getting out to the lake was a hefty ride on a busy, narrow road that proved surprisingly risky on the bicycles. (Not doing that again!)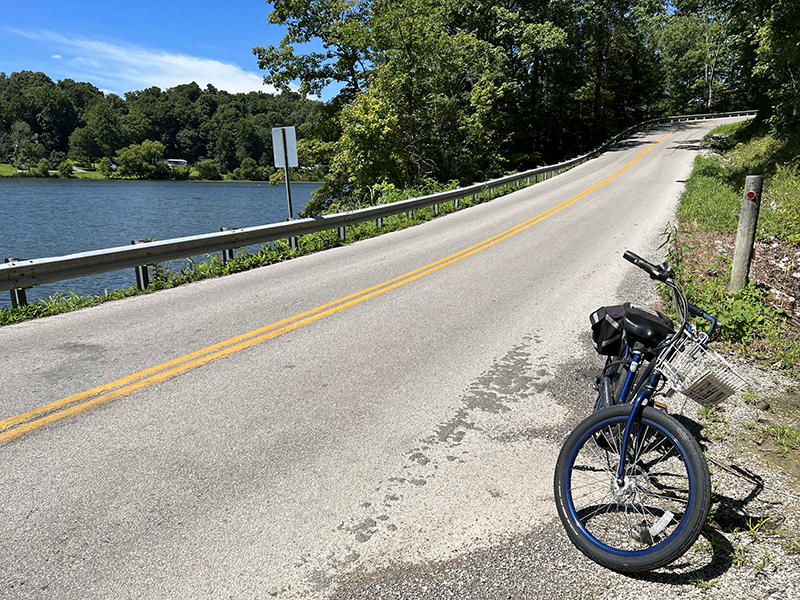 Next we tried the Kentucky Music Hall of Fame, just a few blocks from the campground. Entry was reasonable – only $10 to get in. Did you want that senior discount, ma'am? (Yes, dammit.)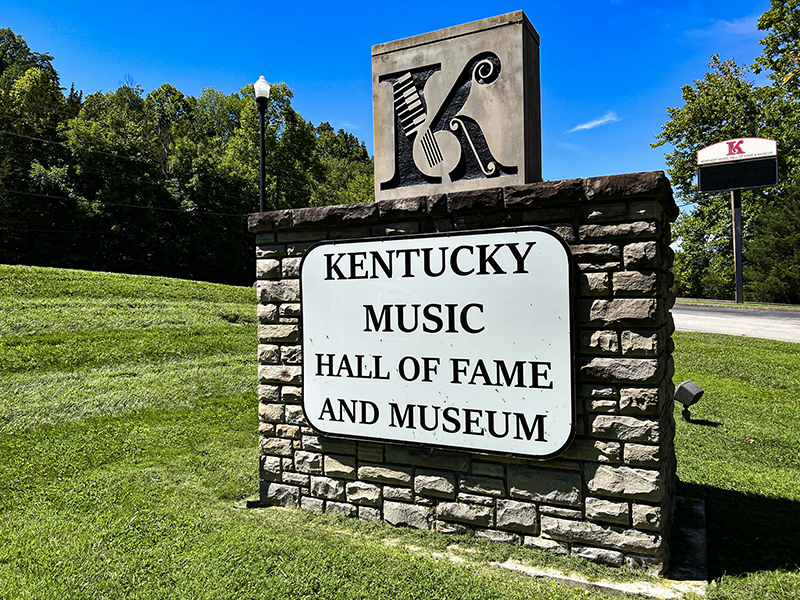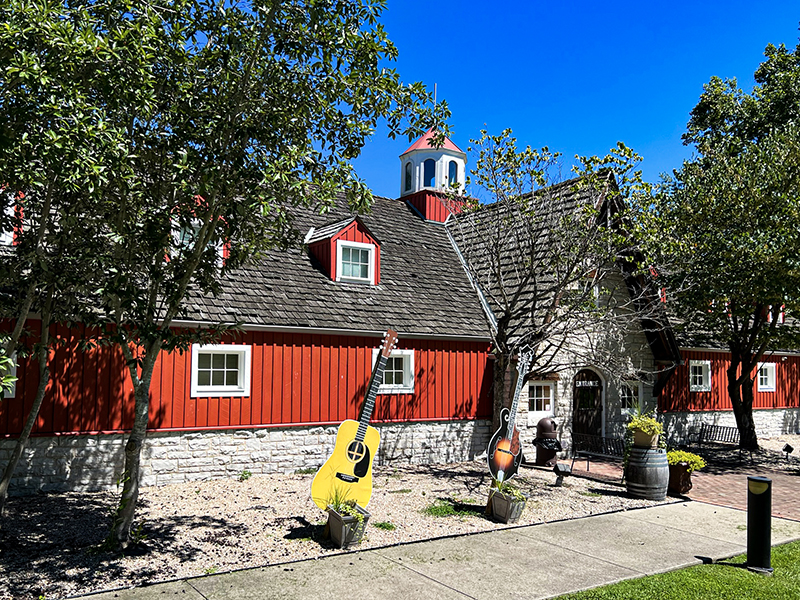 Hundreds of musicians from Kentucky have been inducted into this Hall of Fame. I recognized a bunch –  Loretta Lynn, Billy Ray Cyrus, Dwight Yokum. (Um, that's about it.)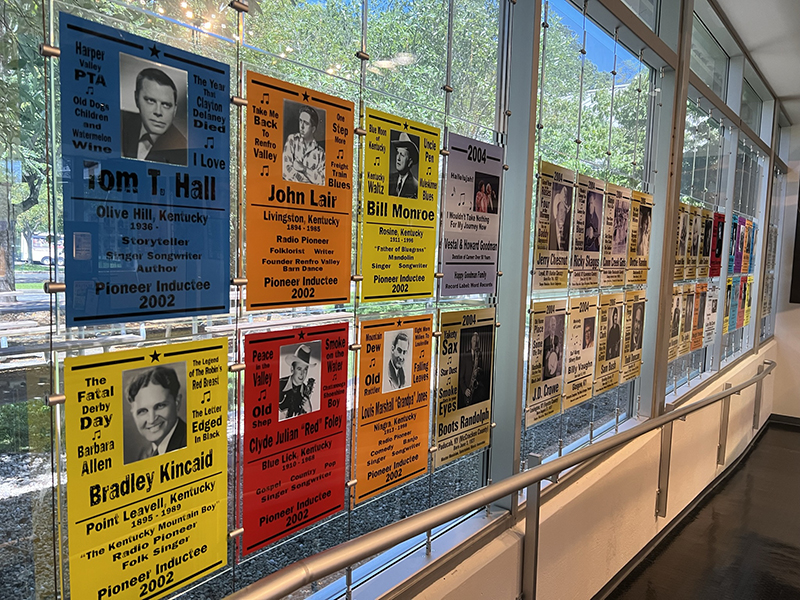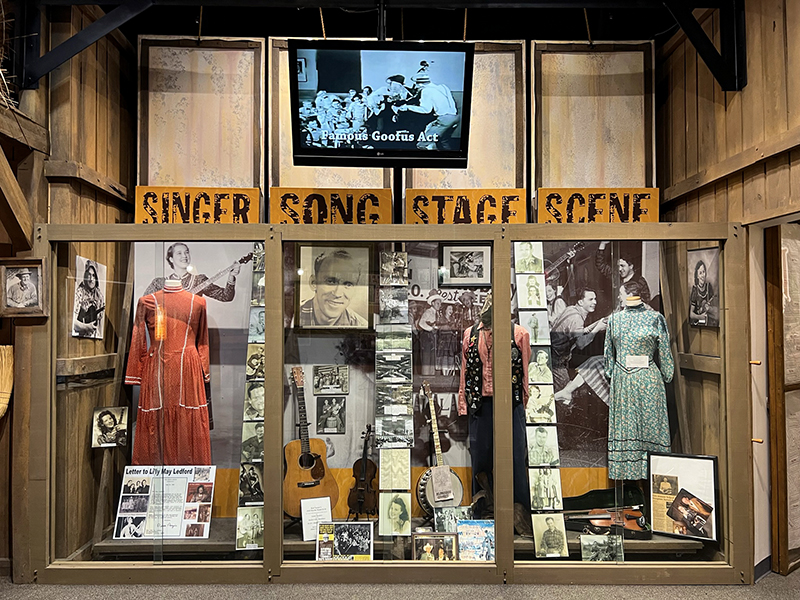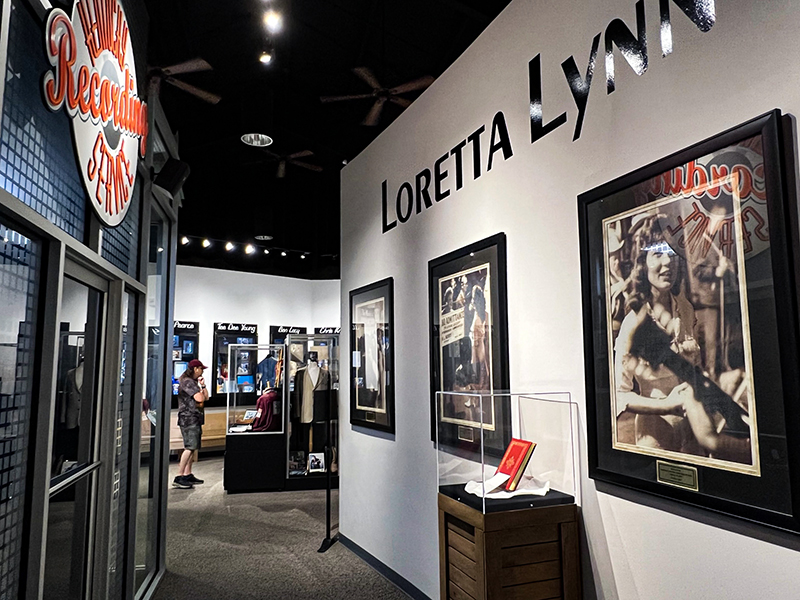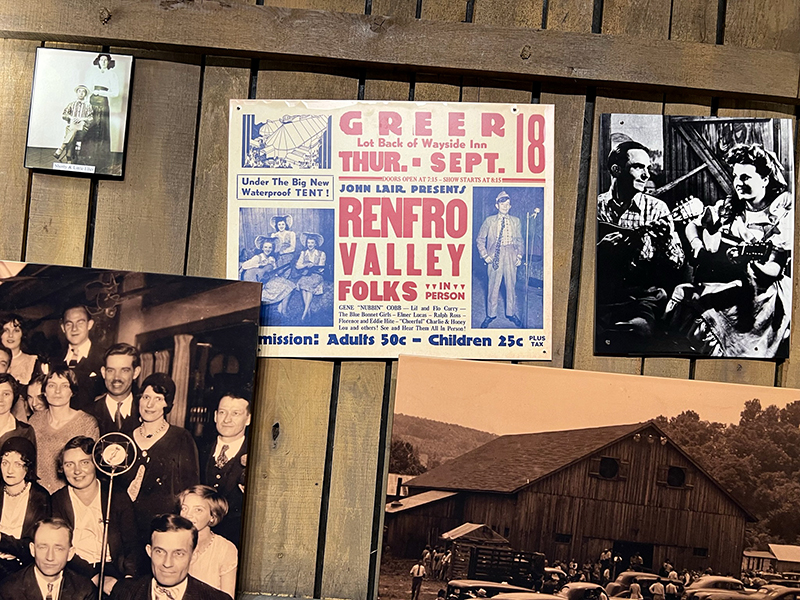 The museum was eerily quiet. Not a sound. You'd think at a MUSIC museum there'd be some, ya know, tunes playing. When I mentioned that (bitched) to the admissions guy, he whipped out his guitar and played me a song. (Okay. Thanks.)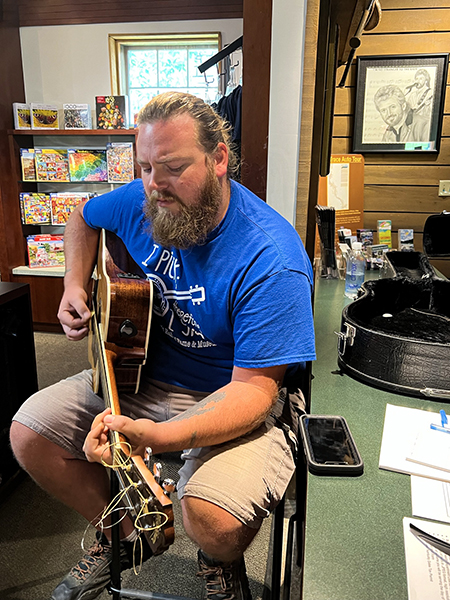 The next morning we took a bike ride around the valley on a long, lonely country lane. The only traffic on this road was a farmer trying to coax an uncooperative bull into a trailer. (The bull won.)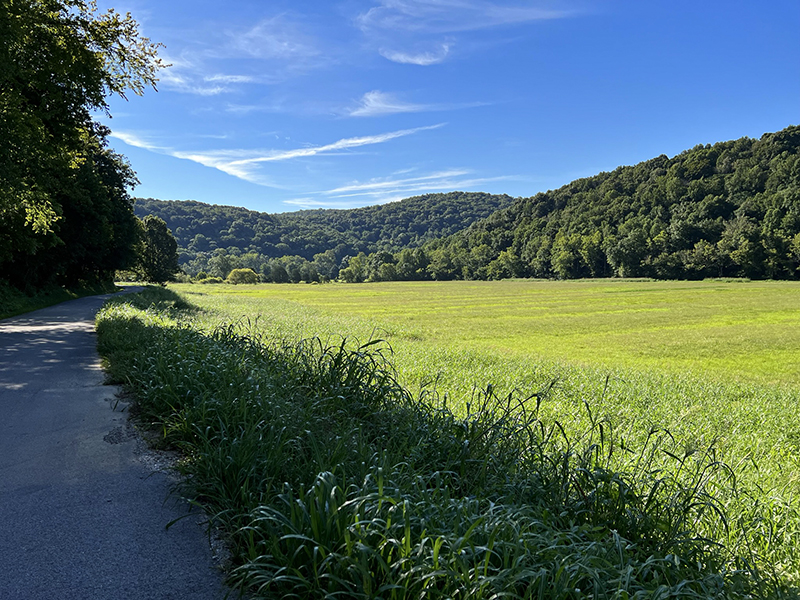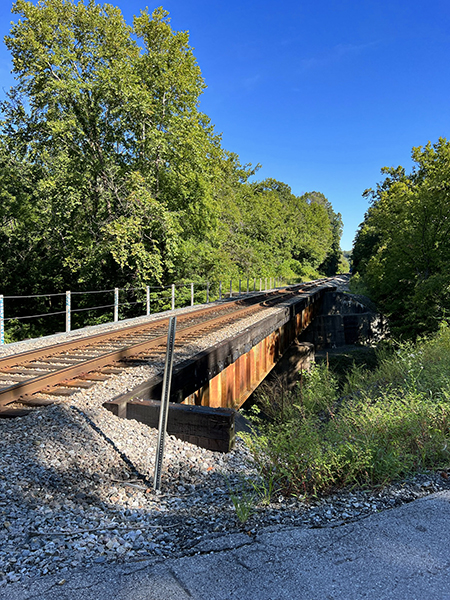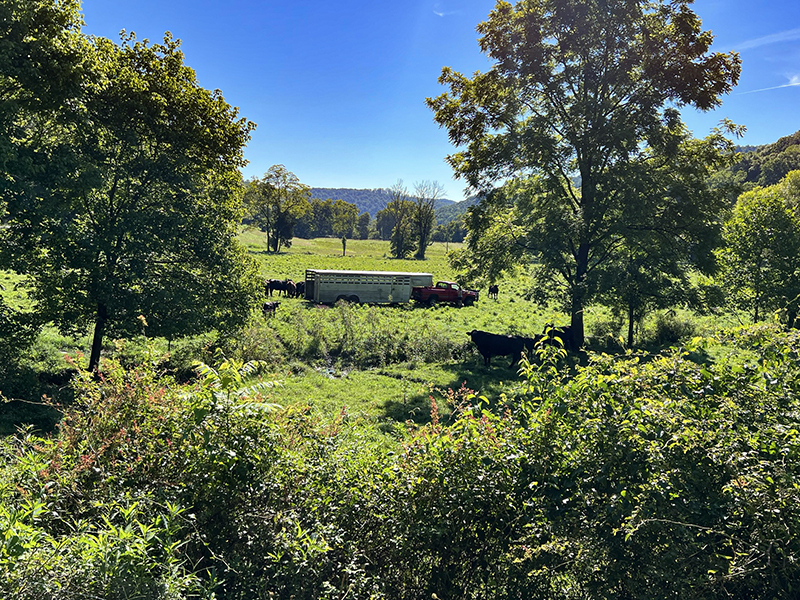 We stopped at a bridge that local teens had painted with colorful obscenities. (Cockcastle Sucks!)  Beyond the bridge, two loose German Shepherds stood underneath a sign that said 'Bicycle Route' and growled at us. (Nope. Turning around.)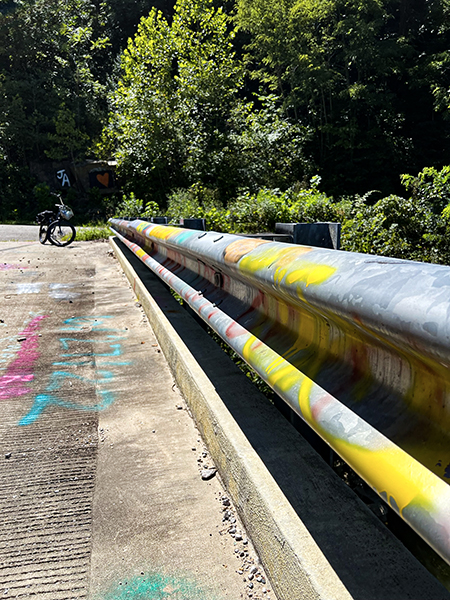 Back at Renfro Valley, one tourist attraction (mercifully) opted to open Saturday afternoon – the aptly named Bittersweet Village. We killed as much time as we could there, looking at all the old-timey stuff and wondering how it doesn't get stolen right off the shelves.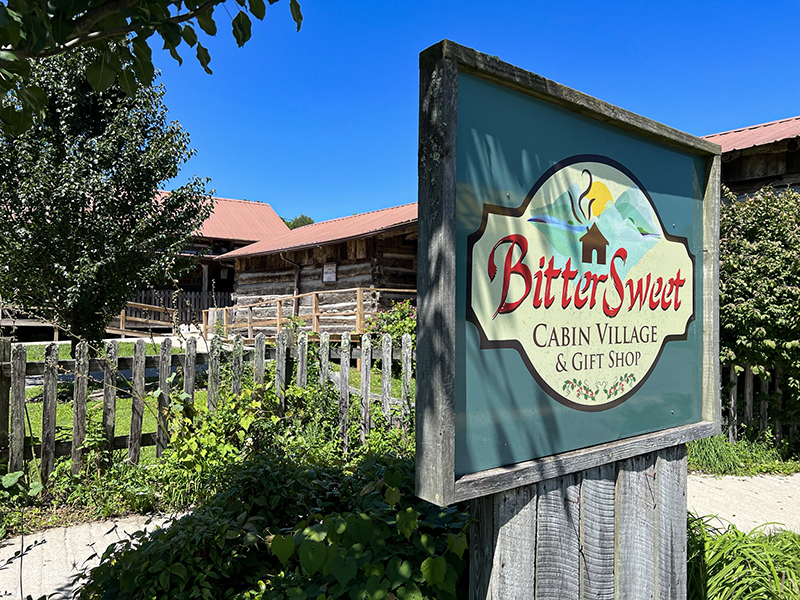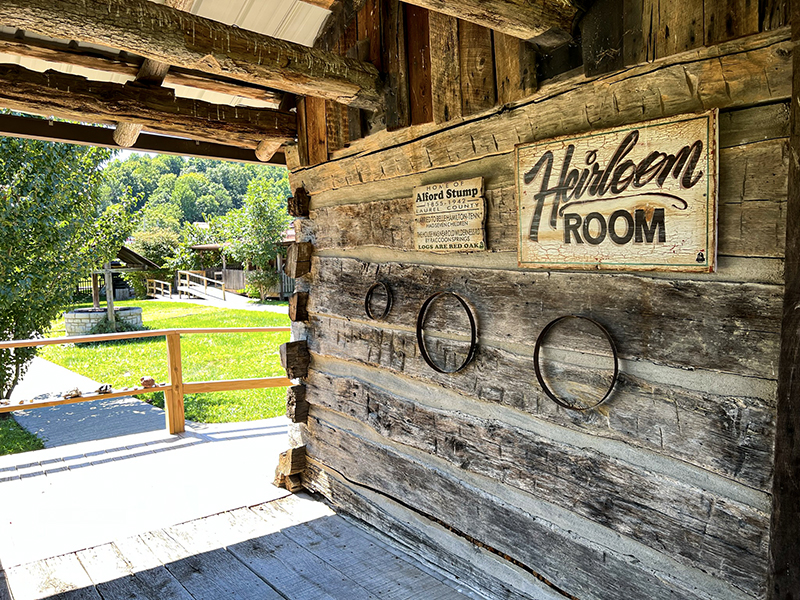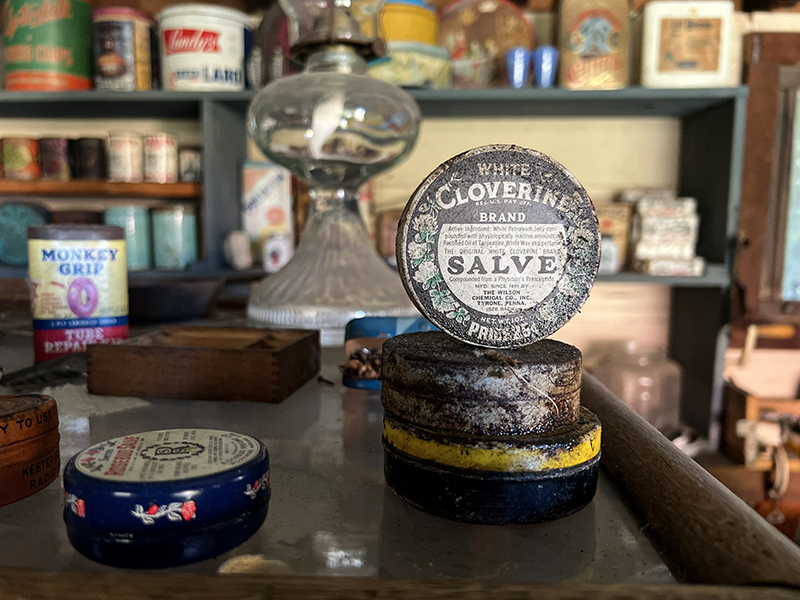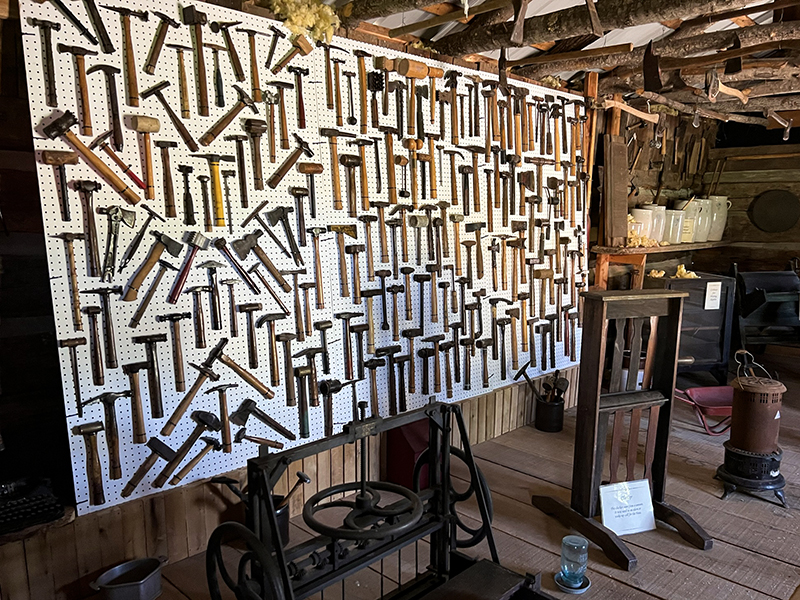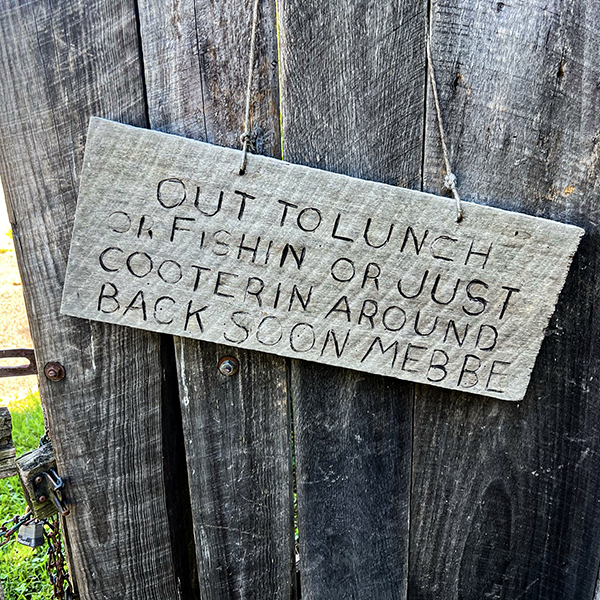 The highlight of our (wrong) weekend at Renfro Valley was two nights of boot-scootin' at the Silver Eagle Saloon. We got adopted by the bar owners, Anthony & Sheila, had a reserved table, and they even stopped by the campground to visit.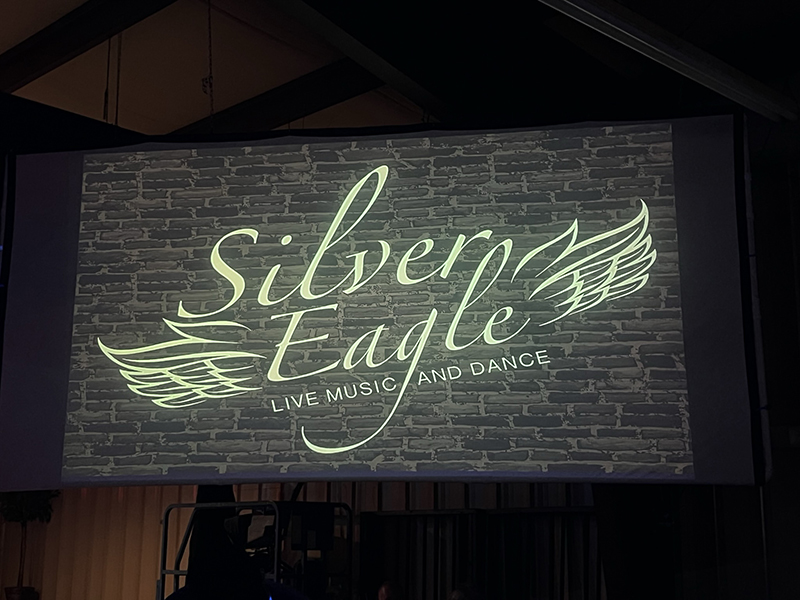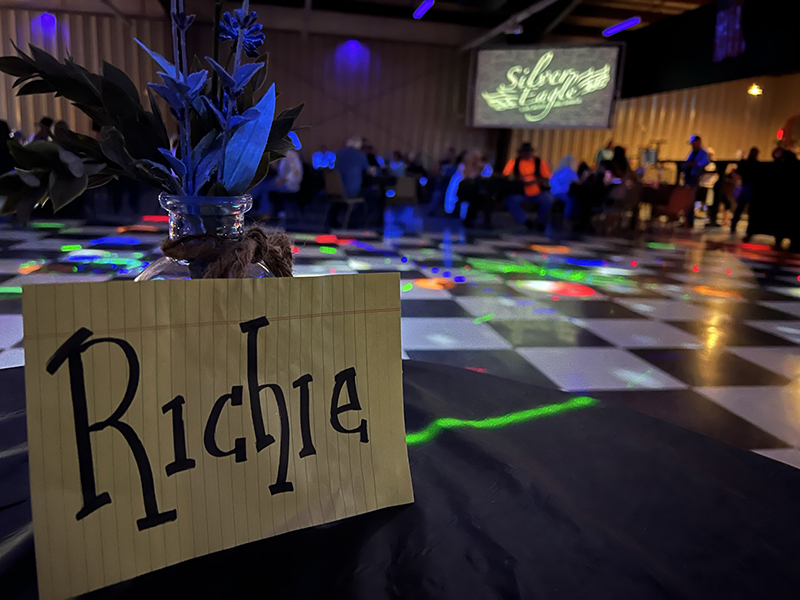 The Silver Eagle had live bands, an exuberant dance crowd, and cheap drinks. It made the weekend. (Good save!)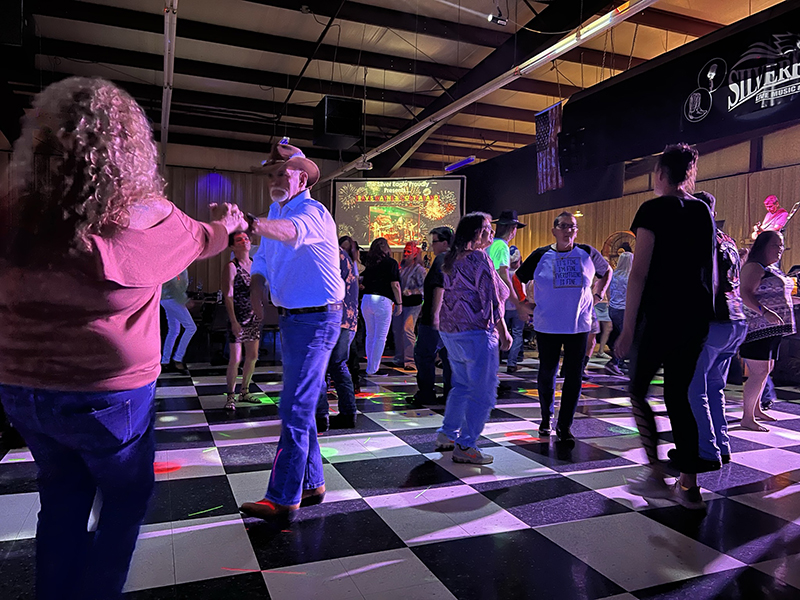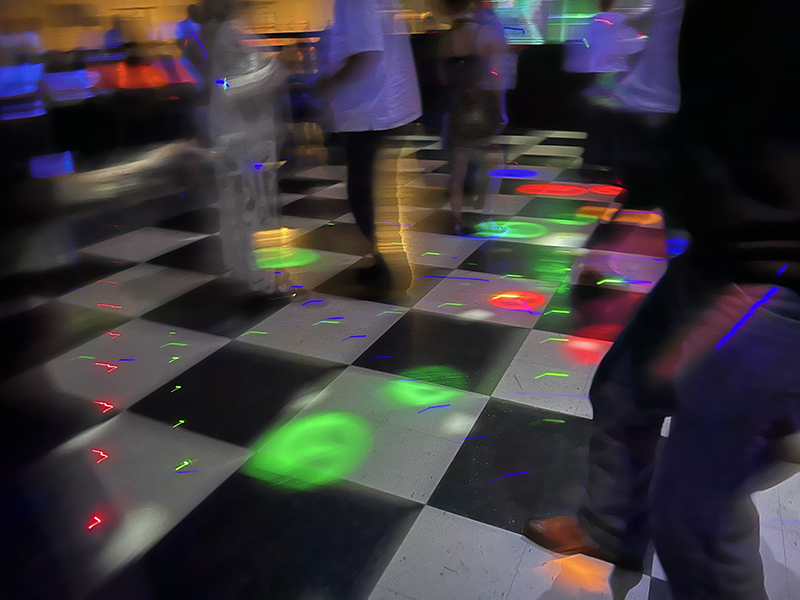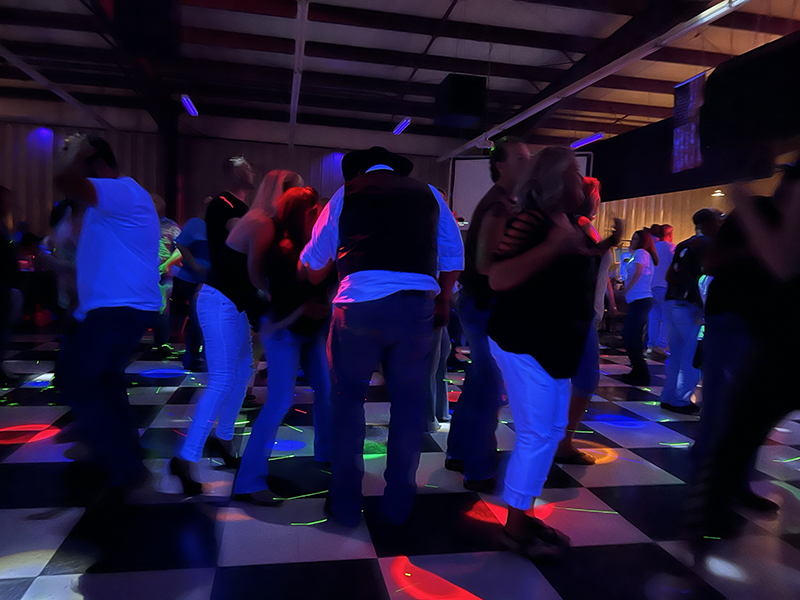 Then we were back on the bikes, wobbling home to the campground, after a long evening at the saloon. (hic!)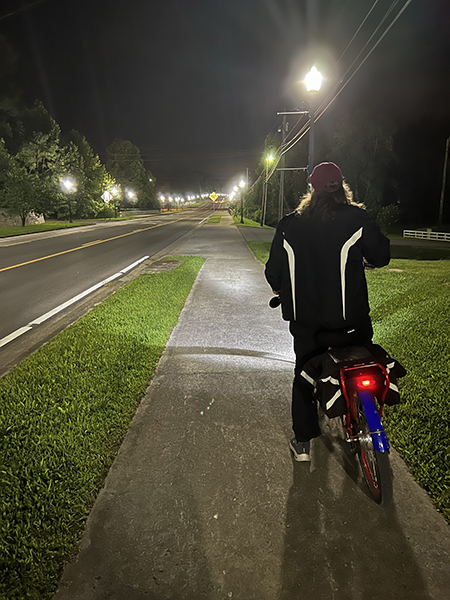 I kind of enjoyed our weekend cootering around Renfro Valley. We'll be back soon. Mebbe.
Hey – anybody want two tickets to a concert next week? (Free!)