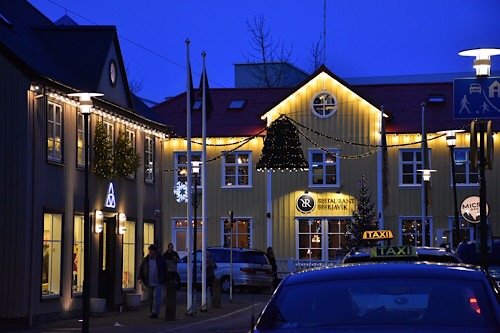 Reykjavik, Iceland has been a wonderful Christmas destination. It's a magical, sparkling town and Icelanders are a friendly and happy people.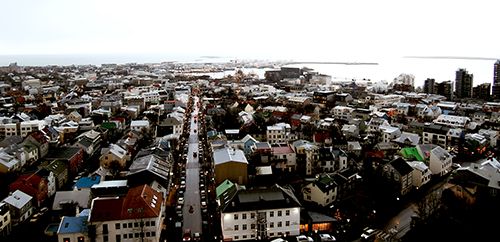 Reykjavik has a small town feel even though it's a big sprawling city. The streets are mostly residential and lined with cozy homes while the shopping areas are in designated districts. Buildings are only a few stories tall, so it feels like a quiet village when you're walking around.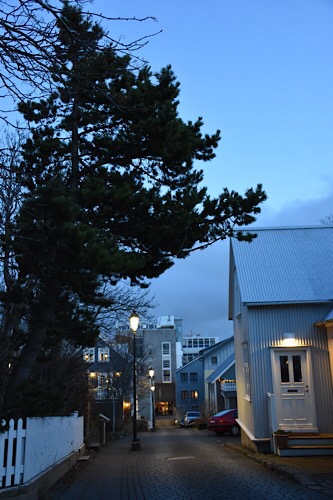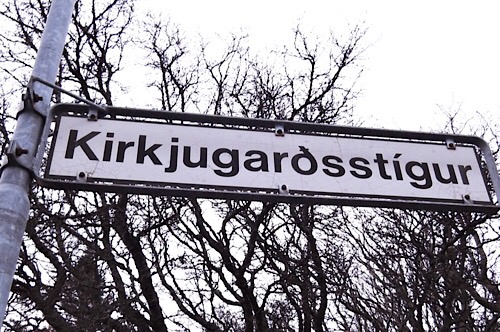 We've been up at the crack of dawn every day. Sunrise is at 11:30am so it really hasn't been that difficult. There's only 4 hours of daylight in Iceland this time of year. But in June there's 22 hours of sunshine. A local told us that summer in Iceland is like standing at your refrigerator with the door open – it's still cold but there's light!
The big landmark cathedral on the top of the hill in Reykjavik is called Hallgrimskirkja. You can navigate the whole city by figuring out where you are in relation to the church.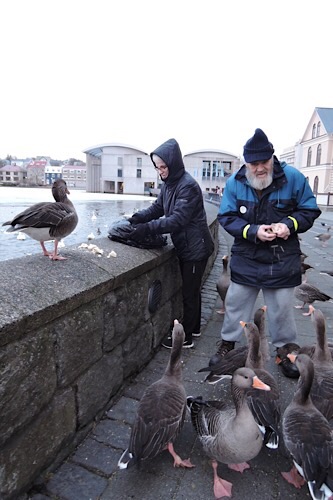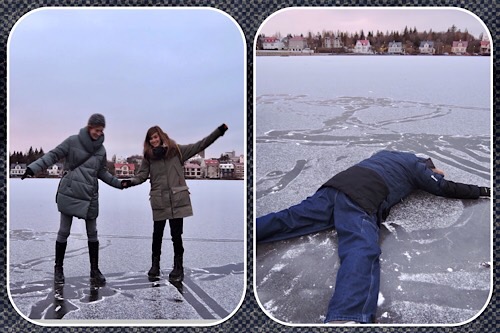 It's easy to walk around Reykjavik and there's lots of parks and museums to visit. And driving the roads has been surprisingly simple. They keep the streets clear of snow and ice by spreading lava ash on the roads, so there's a constant crunching noise from snow tires on the street.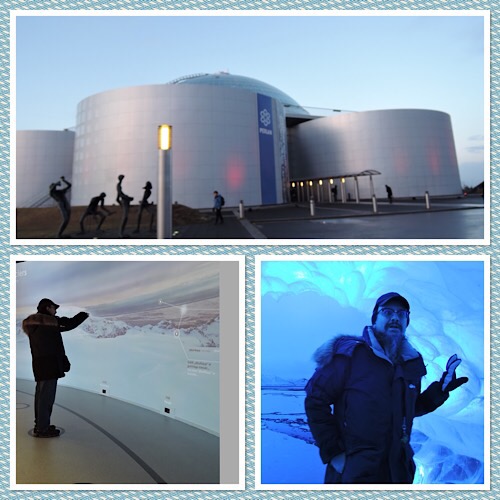 The Pearl is a museum built from six giant water tanks that used to supply hot water to Reykjavik from the thermal springs. The museum has an indoor Ice Cave that's cooled to minus 10 degrees Celsius and it's a lot easier to walk into than that Ice Cave in Austria!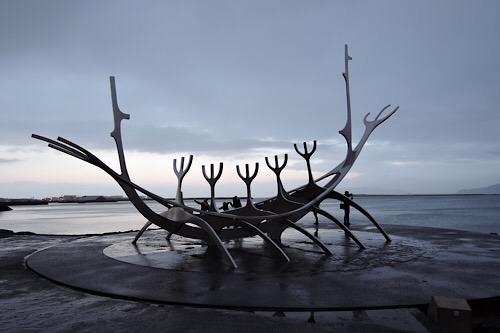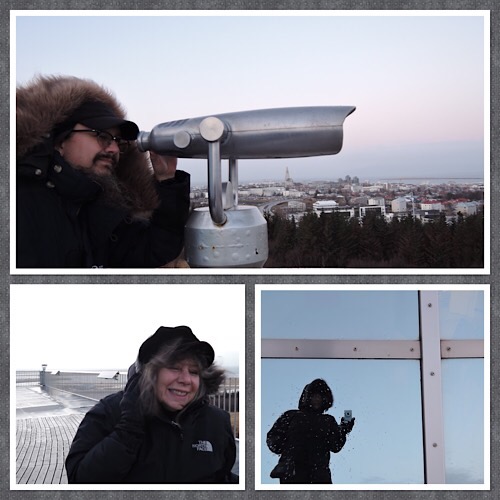 Reykjavik has been rainy, snowy, or windy every day. And dark. With only four hours of daylight there's not much to do but shop and eat. Perfect! Our family from France joined us for the holiday, and we've all been charmed with Iceland.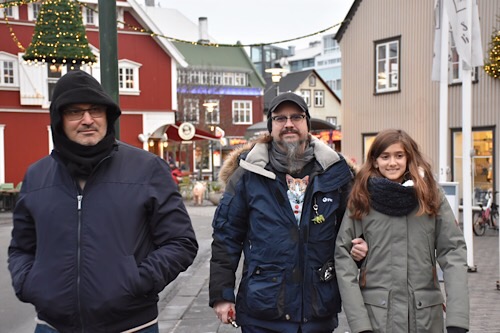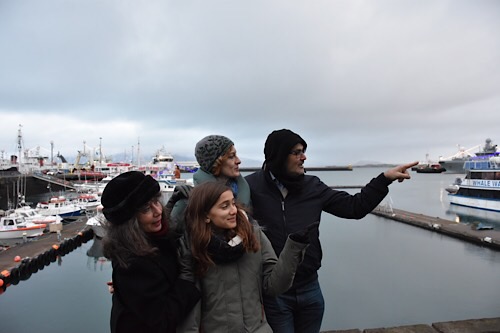 Prices are super high here in Iceland. Everything is about twice as expensive as back in the States. So we've been doing a lot of free walking around.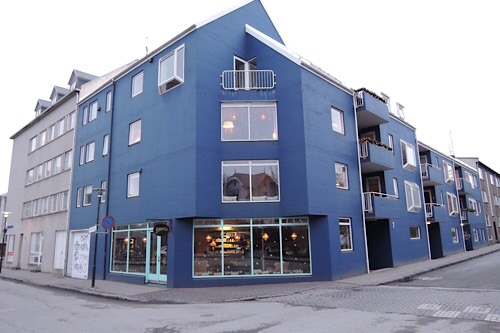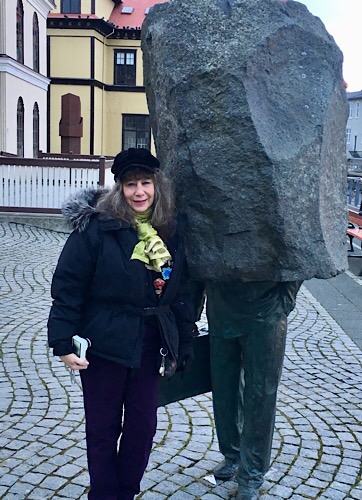 The city closes down on Christmas Eve and Christmas Day. Shops and most restaurants are shuttered and folks who live in Reykjavik spend time at home with their families. If you're tourists like us, the best choice is to find a big Icelandic Christmas buffet and loll away a couple of hours by eating too much. We tried all the local dishes which included lots of fish – lobster soup, shrimp & mussel cocktail, tender flaky cod, six kinds of smoked salmon, trout and something called sea wolf. Wasn't brave enough to taste the fermented shark.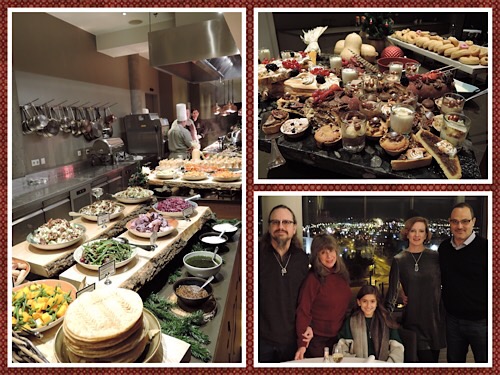 We've had a wonderful holiday in Reykjavik. I'd like to come back – in summer though, so we wouldn't have to pack 50 lbs. of parkas and boots!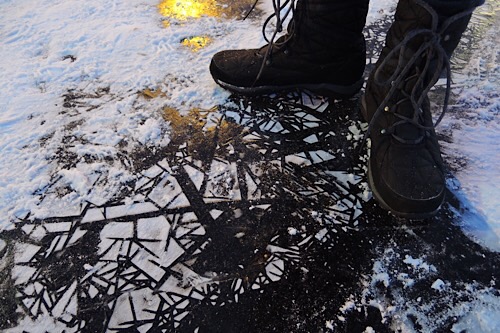 Merry Christmas to all. And to all a góða nótt.