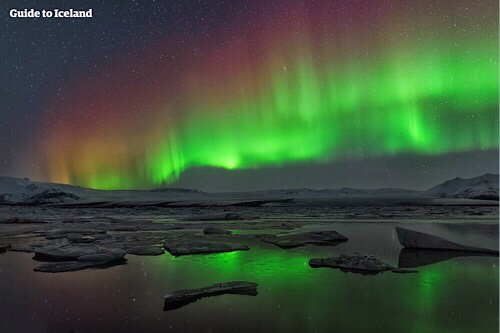 We came to Iceland to see the Northern Lights. Viewing the Aurora Borealis from the 66th North Parallel was on my father's Bucket List, but due to a series of misadventures my folks couldn't make it here. 
Well, Dad, you didn't miss anything. The Northern Lights were a no-go. I call it No-Thern Lights.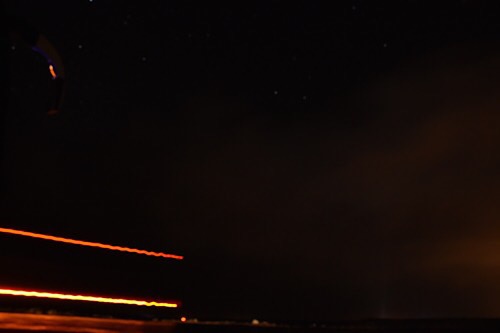 Reykjavik has been all rain, snow, and clouds since we got here. Our Northern Lights tour was postponed several days on account of weather, but last night looked promising so we boarded a big bus and spent 7 hours driving around in the dark waiting for the clouds to part.
The bus headed out to the middle of the peninsula, into the pitch blackness of the remote lava fields. Our tour guide was a retired airline pilot and the bus driver was a former sea captain – both experts in reading weather patterns and the skies.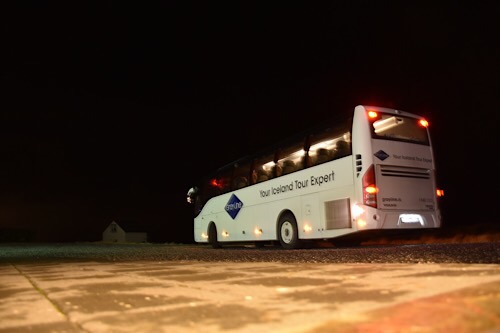 We parked at a remote turn-out, piled out of the bus into the inky blackness, and scanned the sky fruitlessly for an hour. Then we tried again in another location. And another. We hunted for the Northern Lights until 2:00 in the morning.
It was a bitter cold night with a howling arctic wind that blew you off your feet as soon as you stepped outside. So by the time we stopped at the fourth or fifth viewing location most people just stayed on the bus and napped.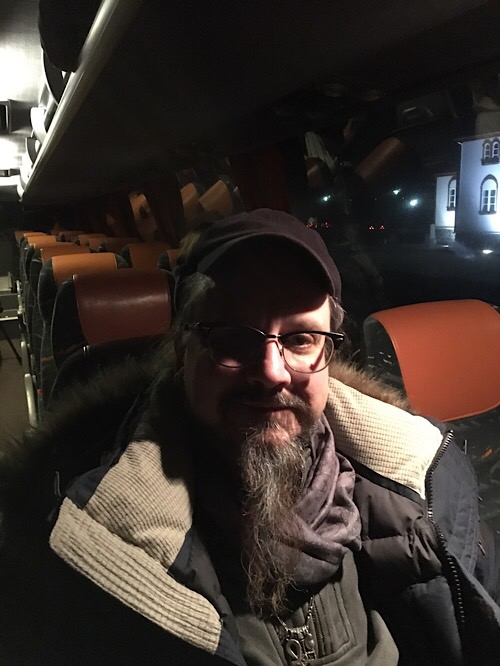 Our tour guide chatted nonstop in Icelandic with the driver throughout our long night of Aurora hunting. Their language is melodic and pleasant to the ear, and the driver kept saying "Yow" which probably means Yeh or Huh. So for seven hours this is what we heard:
Hlaupa til hinum megin þar sem við skráðu okkur í síðustu viku.
Yow.
Konan mín er að prjóna mig annan peysu fyrir jólin.
Yow.
Ég gerði örlög í lager sauðfjár á síðasta ári.
Yow.
And the only glow I saw was from my glow-in-the-dark manicure that I got back in Bardstown.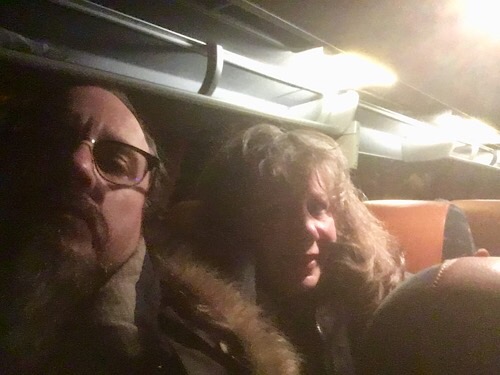 Yow.