Raccoon Mountain
Chattanooga, TN
View Map
Sometimes a plan works out, and it's immensely satisfying and even a bit surprising when things turn out well. Especially when you're on the road.
We travelled a couple of hundred miles south to Chattanooga today. An easy interstate lope, with only one traffic snarl that was mostly a mild inconvenience.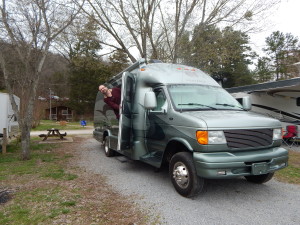 We pulled into Raccoon Mountain, sans reservations, and scored a good, level, pull-thru spot. I had aimed for this RV park because it had promised some unusual amenities. So after a short rest and a quick snack, we rambled out of the camper and up a little staircase to tour Raccoon Caverns – an almost famous cave system just a few steps from our parking spot.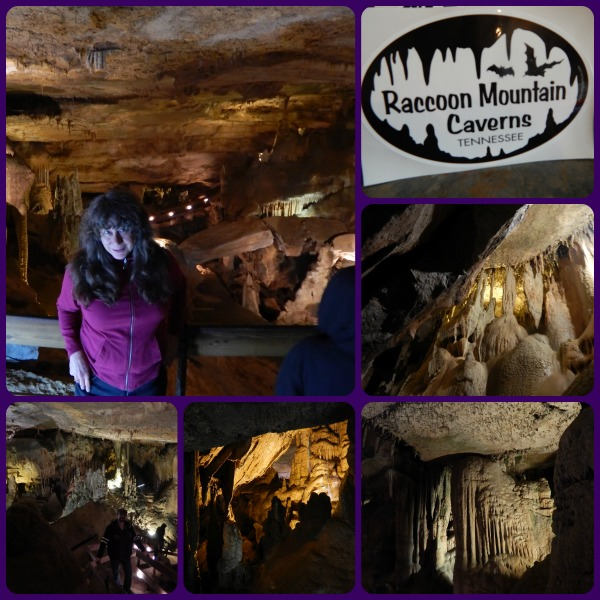 Today a special was offered along with the cave tour tickets – two rounds of Go Kart time. Lucky us, we had the track to ourselves.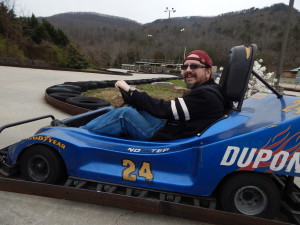 I never know whether to trust the campground write-ups because sometimes they over-promise. But this place lived up to expectations and we enjoyed an afternoon of fun, just steps from our campsite. Worked out just like a plan!