Panama City Beach, FL
View Map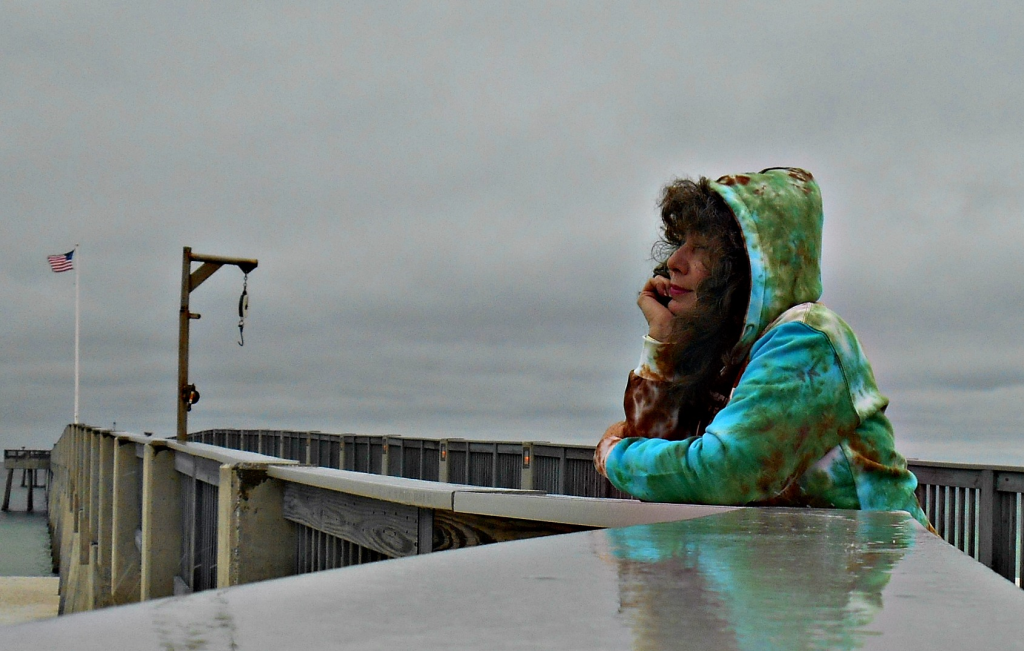 A nasty storm swept in last night, bringing rain and cold weather to the Panhandle. I stayed in all morning drinking chicory coffee and reading The Catcher in the Rye for the first time. So in homage to J. D. Salinger, I will write these next few paragraphs in a mockery of his peculiar style, some plagiarizing included… 
The Catcher in the Rain
"If you really want to hear about it, I'll tell you what it's like here and all, even though you've probably looked at the goddamn pictures already. I mean I would have, if you want to know the truth. Look at the pictures, and all that. Just to see if I might like the article it or not, although I probably would be bored reading it. But I would look at the goddamn pictures first.
Anyway, there's these two old ladies camped next door to me. They're in a crummy tent, I mean it's nice and all but it's a crummy tent that flaps in the wind, and it's been very windy here. They tried to give my dog some pancakes yesterday, the two old ladies. Goddamn pancakes. Wrapped in some leftover aluminum foil, like it's ready for the garbage but instead they tried to feed it to my goddamn dog. So I said to them, "Don't feed the dog." And even though I said it nice and all, I just wanted them to go back to their goddamn crummy tent. Boy, I really did.
I sort of felt bad later like, with those two old ladies sitting in a crummy tent that flaps all day in the lousy wind. I kept worrying about them. With the rain and all that crap. I don't know why. Probably because the goddamn wind was really howling, and I was thinking this would be a bad time to be camping in a goddamn crummy tent."
(Thanks, Salinger – that was fun copying your style!)
I cruised around town a couple of rainy hours in the afternoon. It's a good-sized beach town with all the requisite ocean view condos, ticky-tacky tee shirt shops, tattoo parlors, drinking establishments, scooter rentals, and beach clubs. Love it.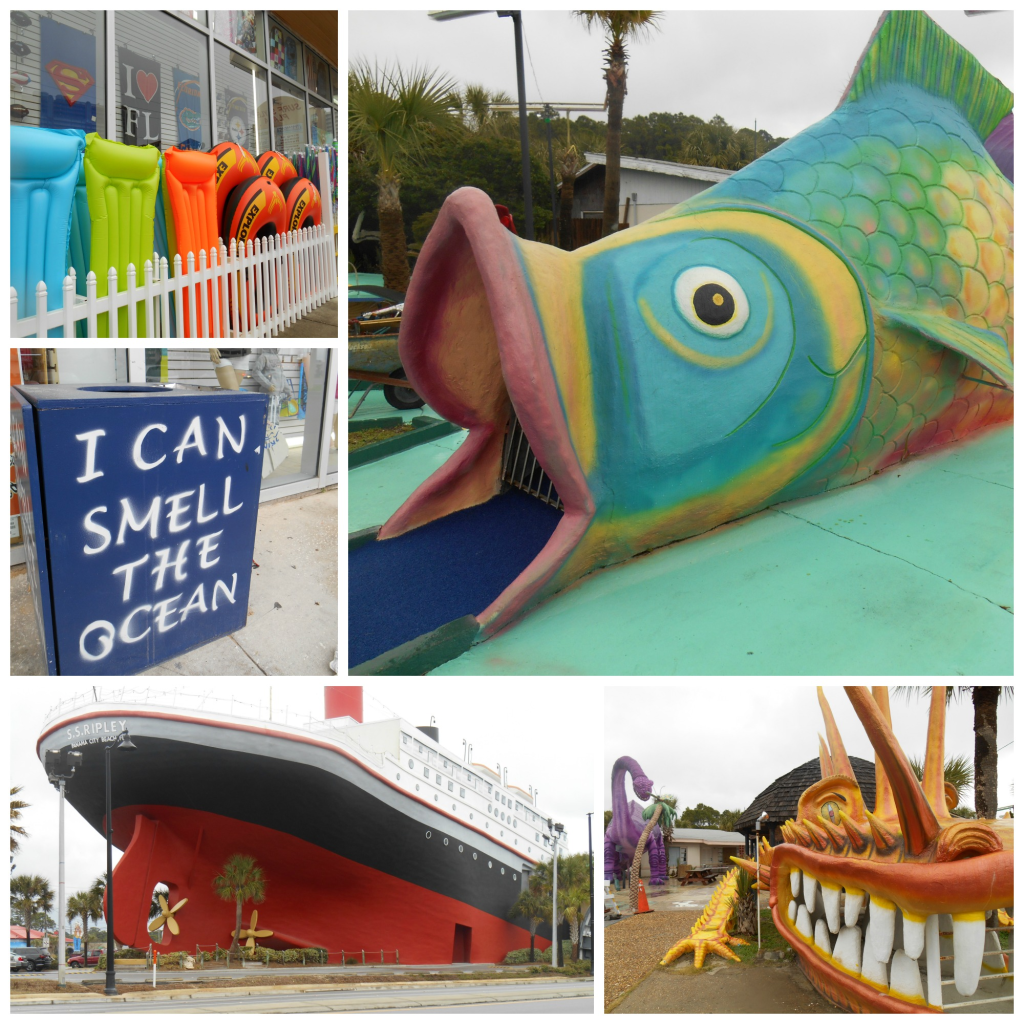 Panama City Beach also retains large neighborhoods of Old Florida homes – low bungalows with shuttered windows, often painted in bright colors and usually sporting a boat in the yard. It gives the area a nice homey feel – lived in and well loved.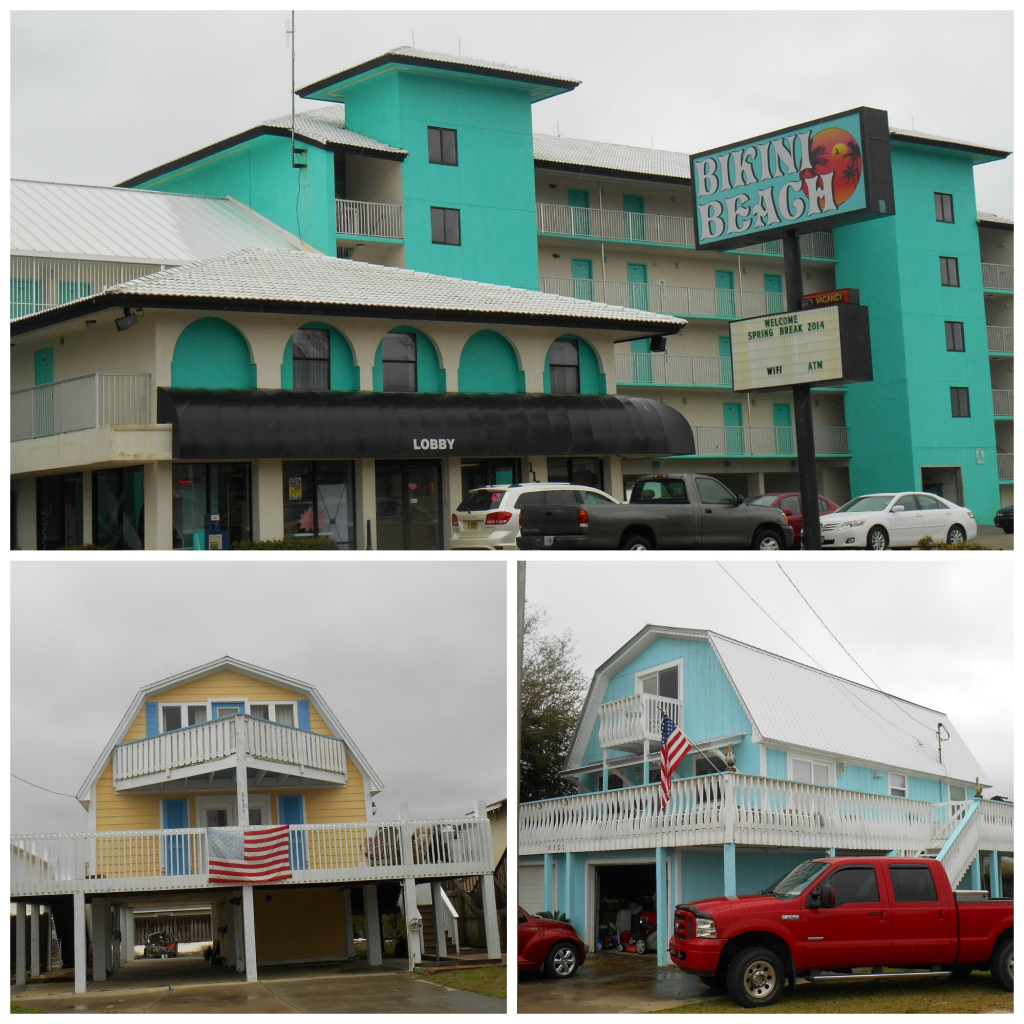 A long pier is on the Gulf side of town. It was too chilly and wet to advance very far, so I took a few quick snapshots at the entrance and hustled back to the warmth of the rental car.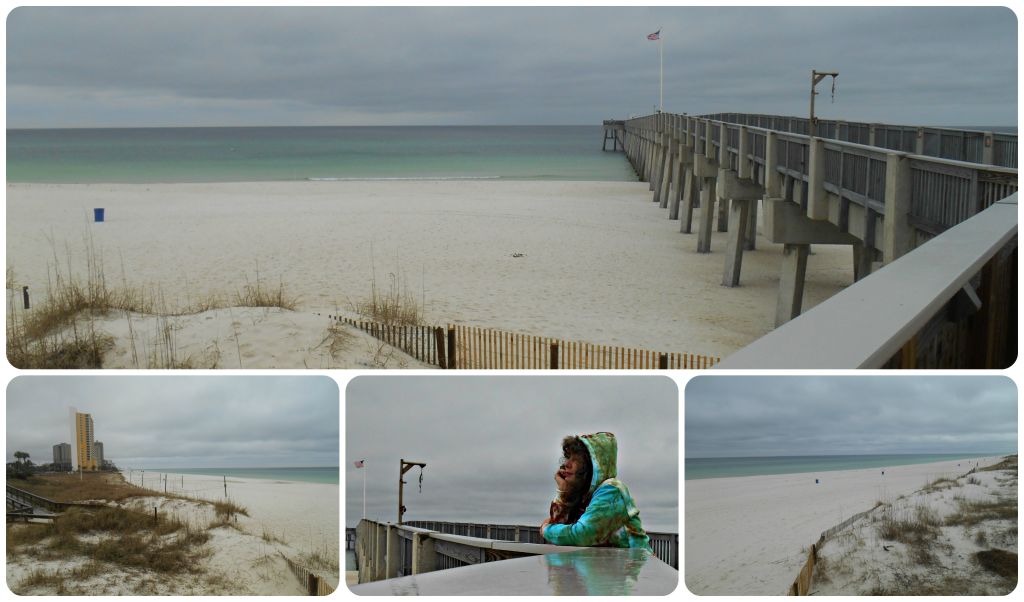 I was looking forward to a good-sized splurge on a seafood supper tonight, but the second wave of the storm hit just as I prepared to drive out of the campground. The wind is howling across the lagoon, the motorhome started rocking and swaying a bit, and I decided that staying put was the wisest choice.
And I am a little worried about the old ladies camped in the tent next to me.