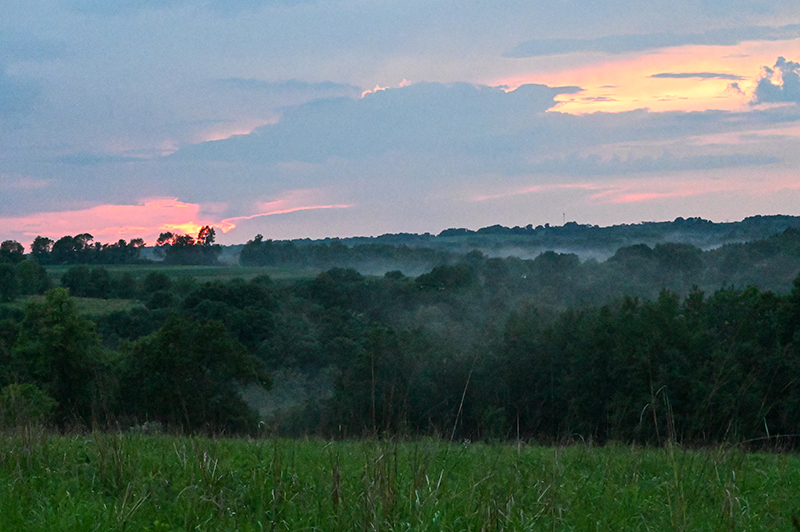 A full moon rose over the Driftless hill country in southwest Wisconsin on the Fourth of July. Low fog hung in the notched valleys as twilight gave way to a starry sky. A buck deer, silhouetted on the edge of a hay field, watched as a handful of UTVs parked on a ribbon of warm asphalt running along a high ridge. A dozen people tumbled out of the vehicles, laughing and scanning the horizon. The sweeping panorama was dotted with sprays of fireworks from a dozen distant towns. Tim stood among a clan of new-found family and knew this is why we came.
It's pretty amazing to be fifty-something years old and meet your brother for the first time! Through the miracle of modern science these things are possible now.
Tim was adopted as a wee infant into a wonderful family in Kentucky and grew up happily on the farm where we now make our home. When DNA test kits became available he decided to give it go, curious about his biological lineage. The test confirmed that, yup, he's just a white guy (English & German descent), but it also turned up a related niece. A bunch of emails and phone calls later, and Tim had located his half-brother Doug.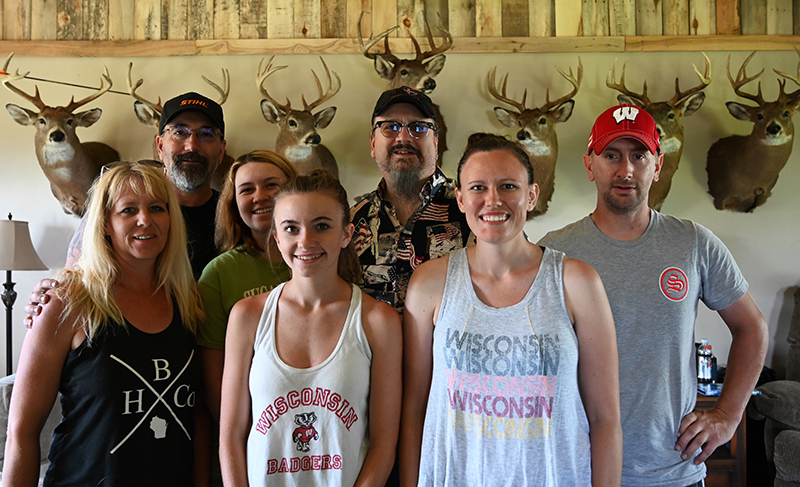 Doug and his wife Theresa live in Wisconsin, and after a couple of years of coordinating we caught up with them and their family at their hunting cabin for the Fourth of July weekend.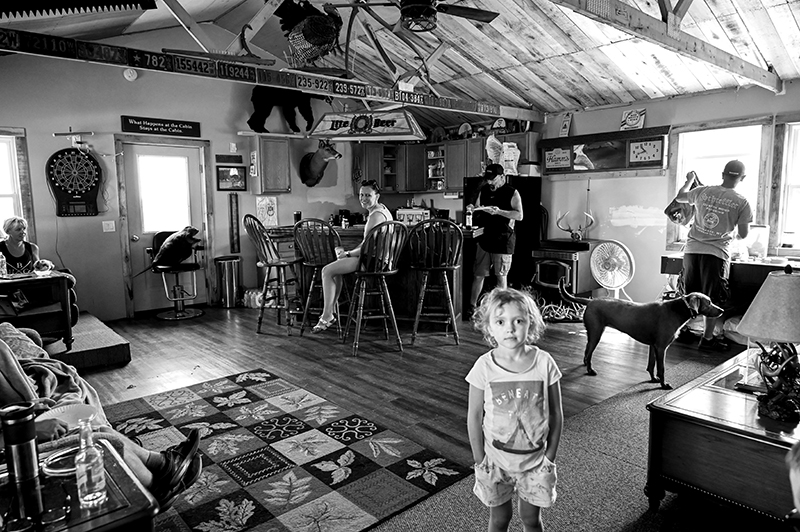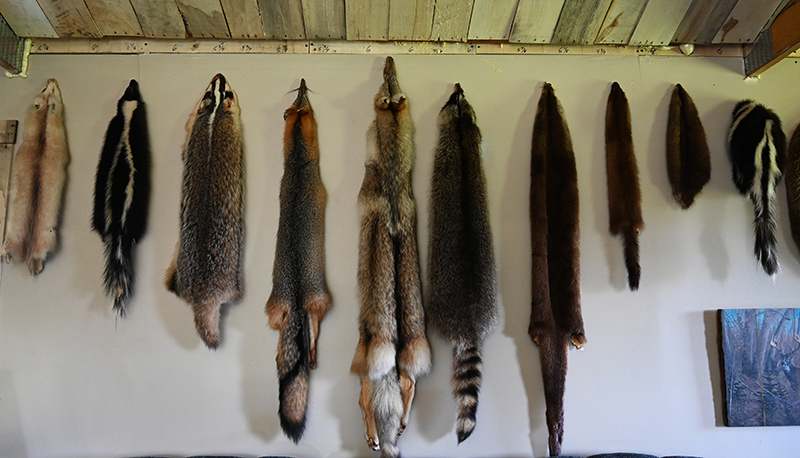 Doug's cabin is located in the Driftless hill country of Wisconsin. If I've got this right, it's called The Driftless because the glaciers skipped this region, so the undulating hills and valleys remained instead of being flattened out like the prairie land in nearby Iowa.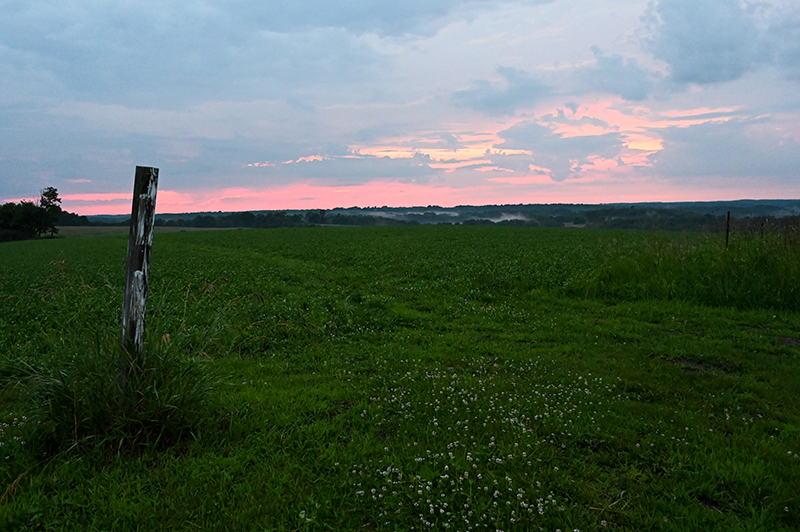 The Driftless is beautiful farm country, primarily hay fields and crops with some dairy farms. We spent a couple of days riding around in UTVs through a big network of trails connecting to Doug's property. ATVs/UTVs are also legal on the road up there, and we did an afternoon excursion with a string of us following along.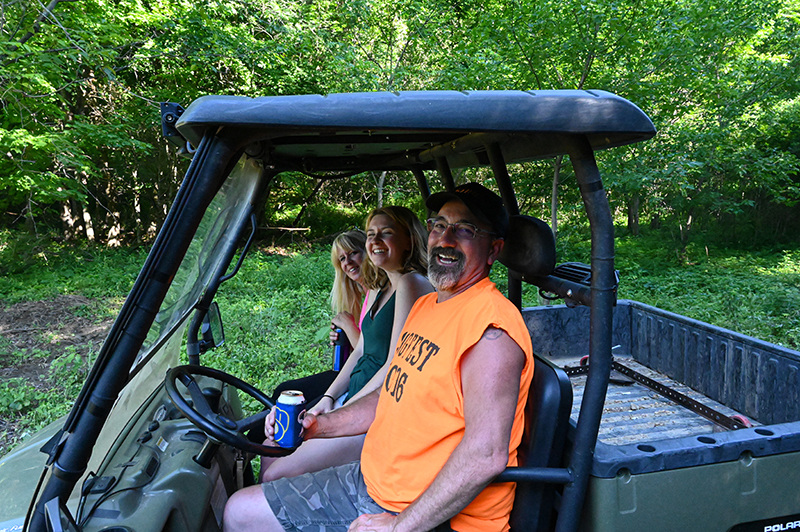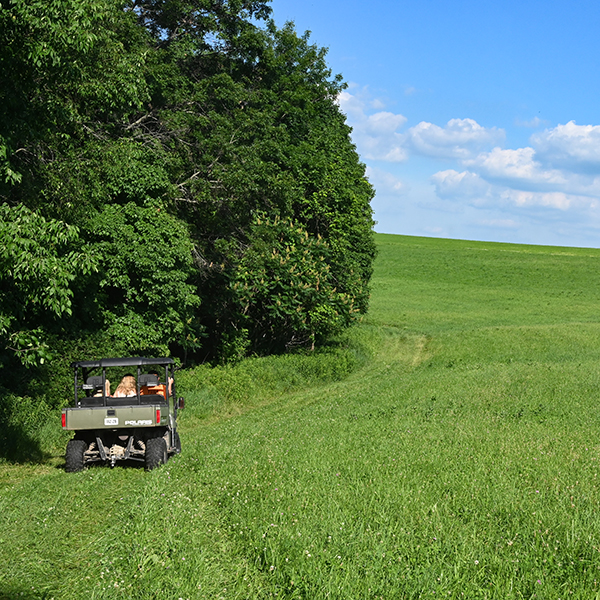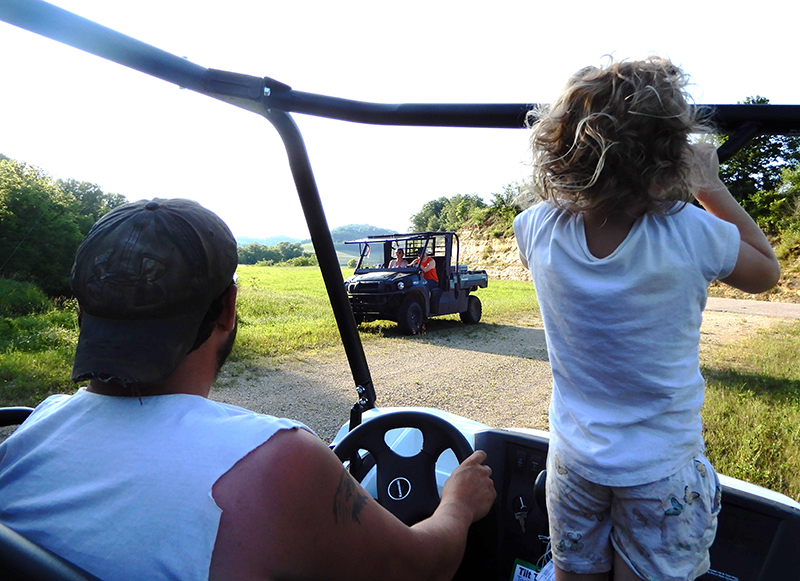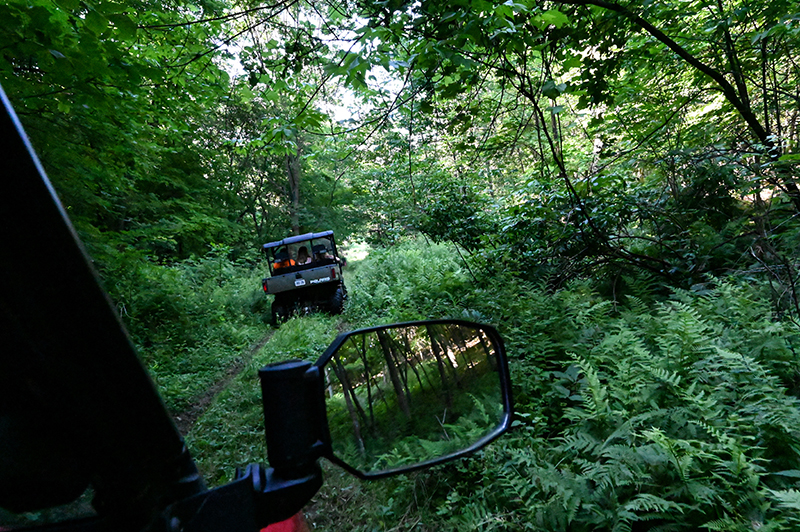 Doug's cabin is outfitted with an RV parking spot, so we slid right in and settled down to enjoy a long weekend of barbecue, beer, and getting to know each other.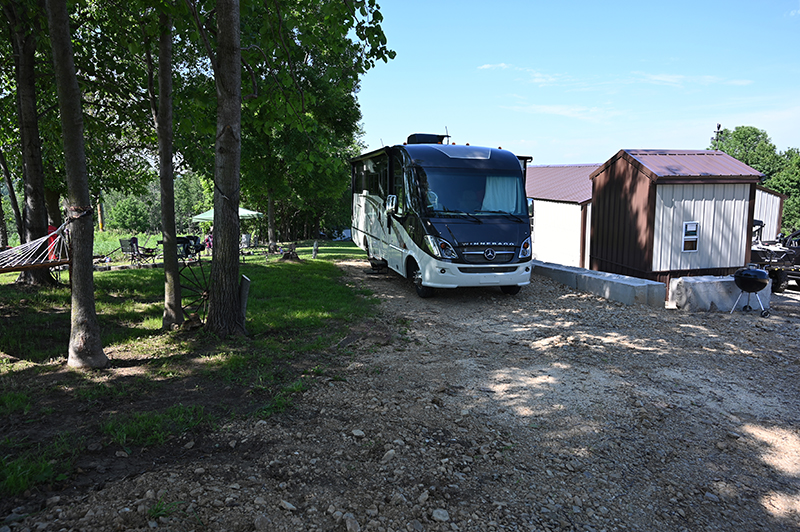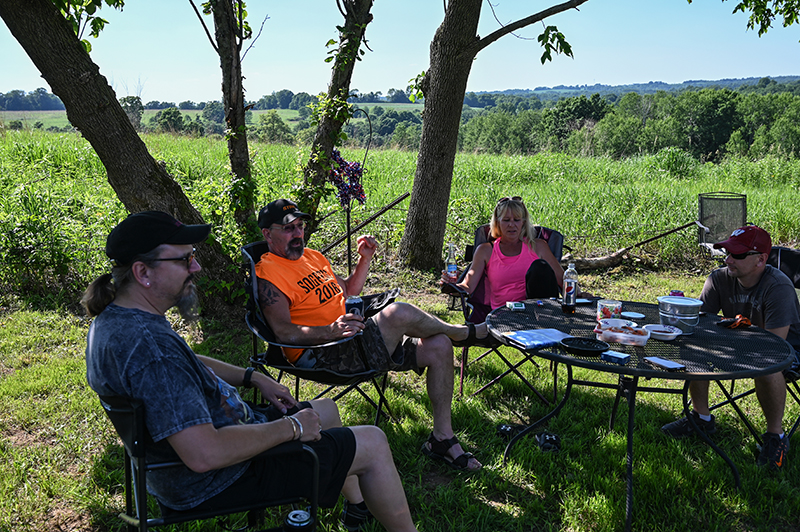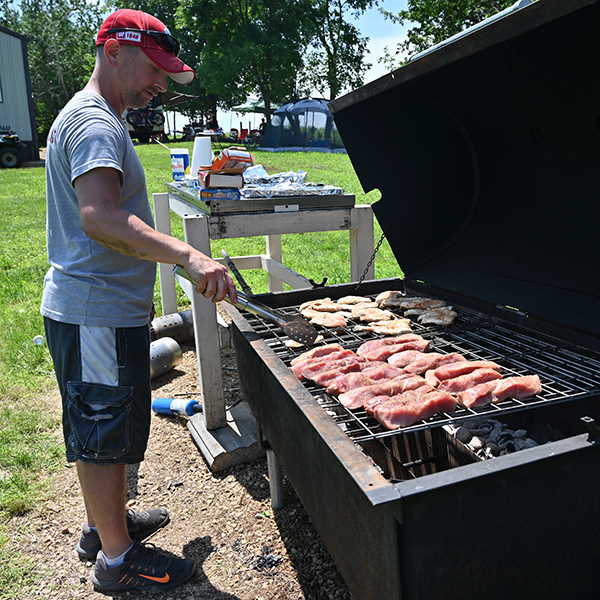 Theresa's family lives all around the area, and we visited with aunts, uncles, and cousins plus their neighbors. Friendly folk!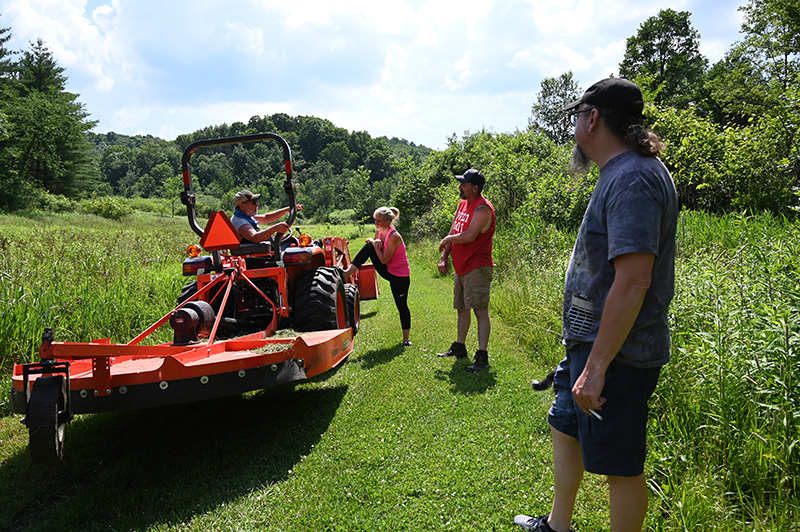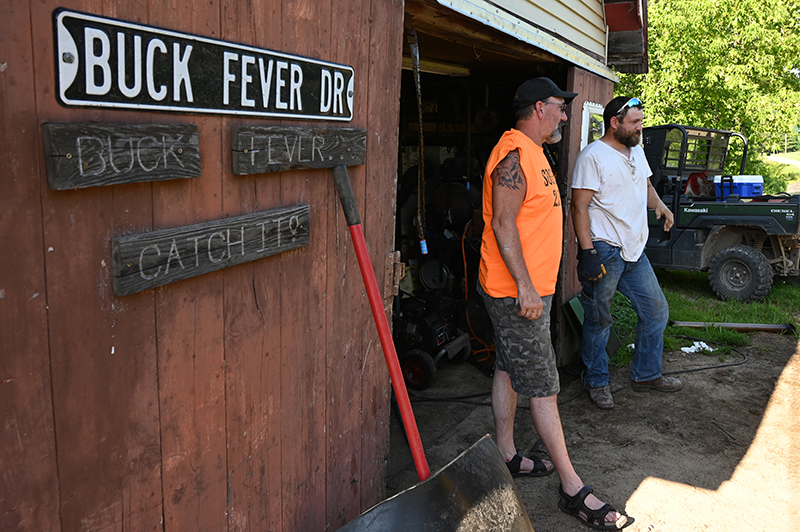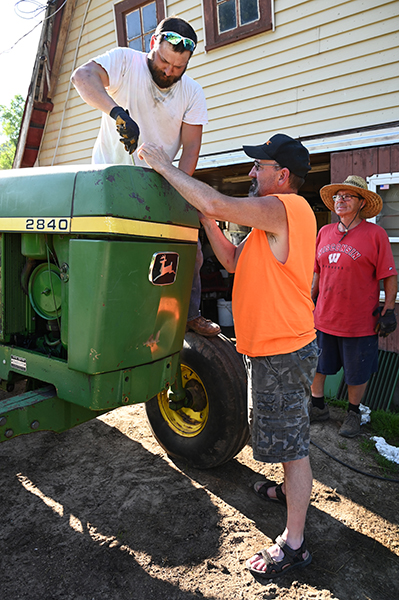 One neighbor has a fabulous vintage motorcycle collection that we were allowed to drool over. Another neighbor has an active artisan spring on his property that Al Capone once used to make bootleg spirits during prohibition.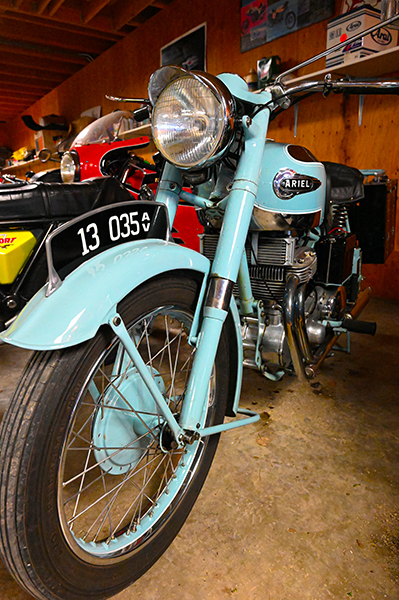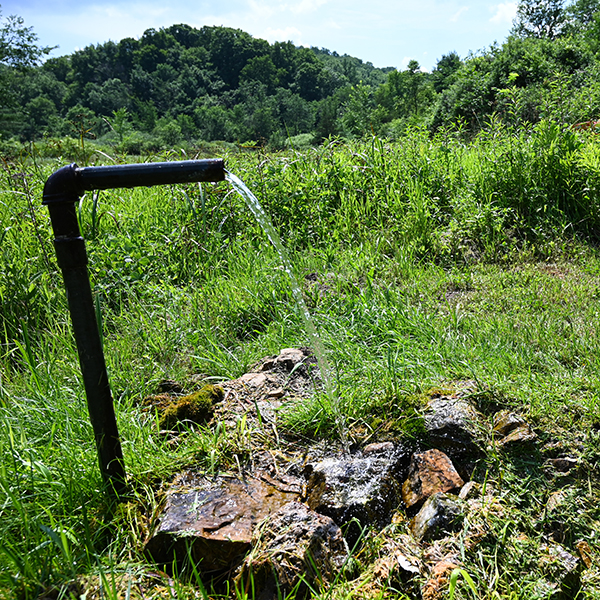 We felt right at home in this farm country. There's a lot of similarities between The Driftless and the Bluegrass region in Kentucky where Tim grew up.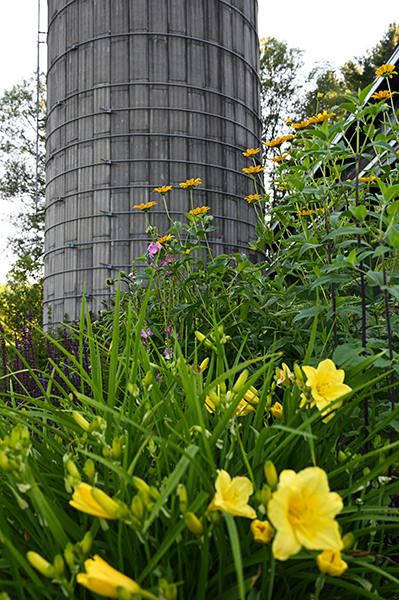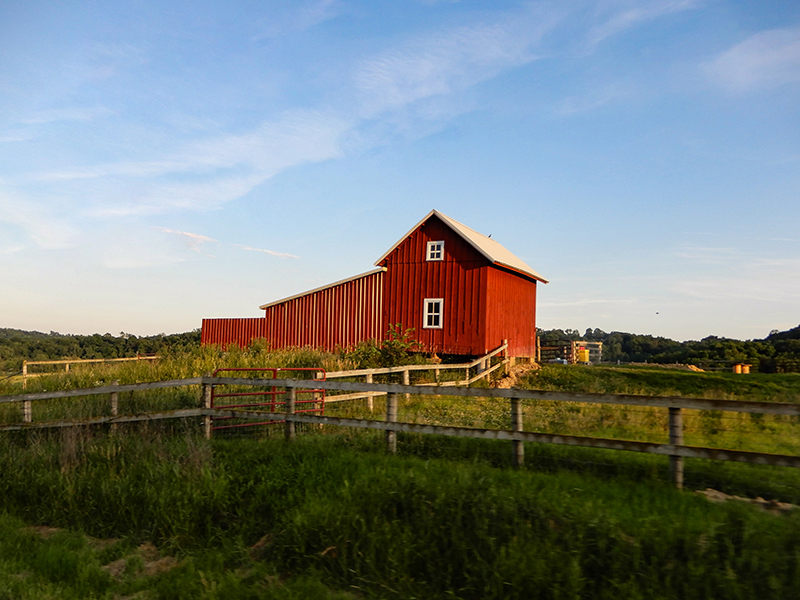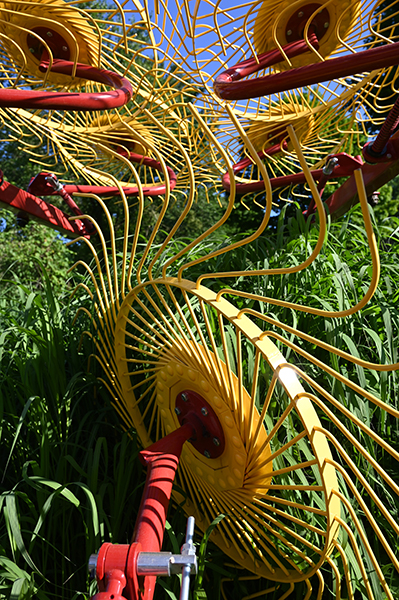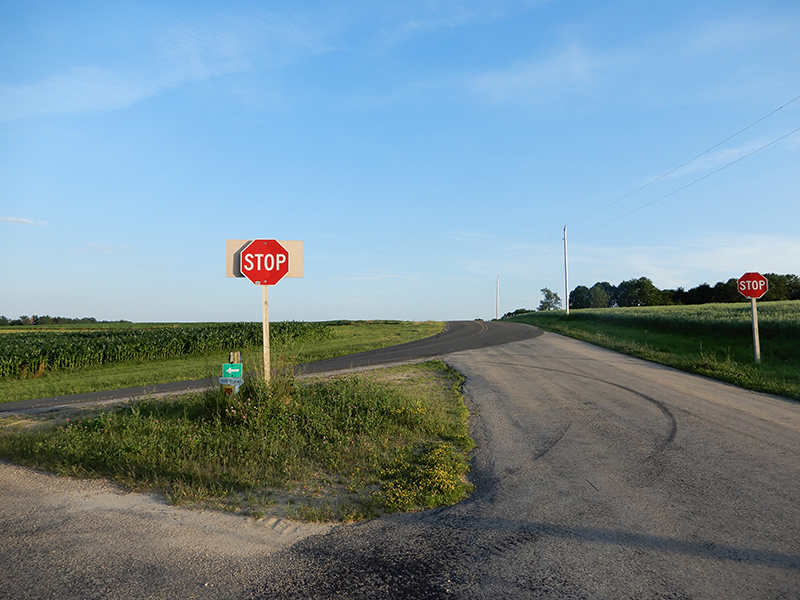 Our big night out was dinner at the Hillsboro Brewing Company. Great craft beer and walleye fish. And oh my those fried Wisconsin cheese curds!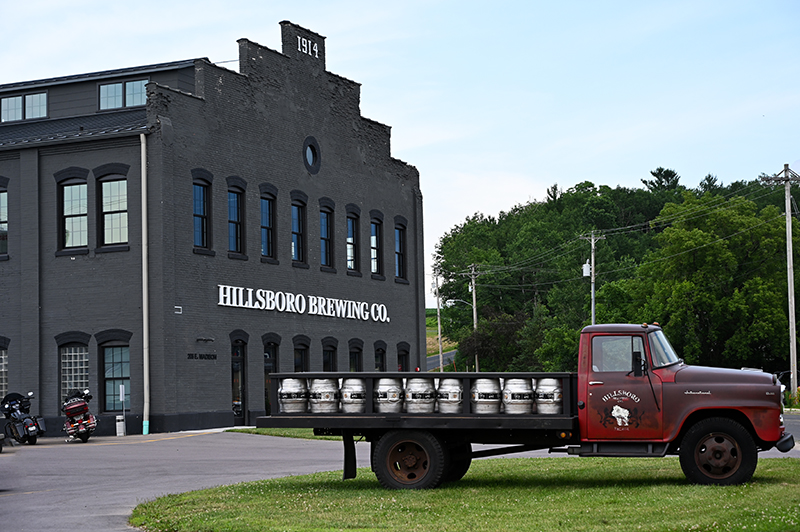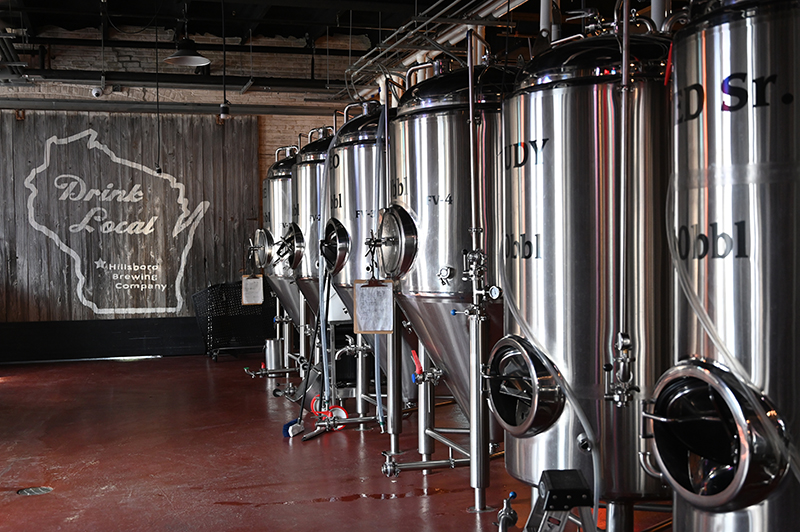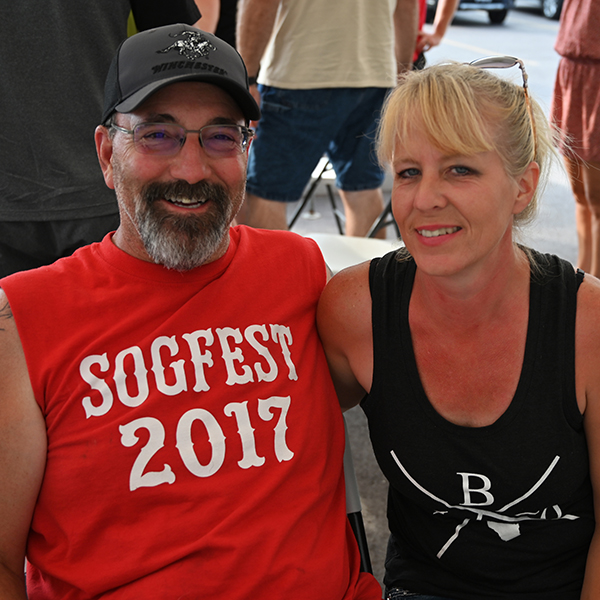 Meeting a blood brother meant a great deal to Tim, and Doug's family were warm and welcoming to us. I hope we can return the favor and show them around Kentucky some day!