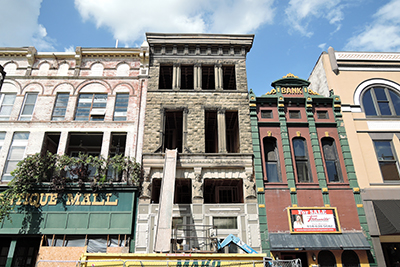 Paducah, Kentucky
View Map
Paducah is one crazy-quilt town! As in, the National Quilt Museum is here. We motored around for a couple of days, just enough to get the flavor of the town. It was a quick trip but we did find some gems.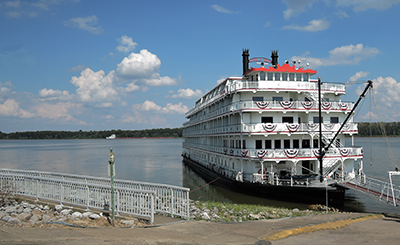 Let's start the tour at the river. Paducah is located at the confluence of the Tennessee and Ohio Rivers. The town started life as a busy river port until the railroads and highways made that mode of shipping obsolete. Frequent floods from those two powerful rivers have kept Paducah from developing their riverfront as extensively as say, Owensboro, but there is a river walk a few blocks long and the concrete flood-walls have a series of murals depicting Paducah's history.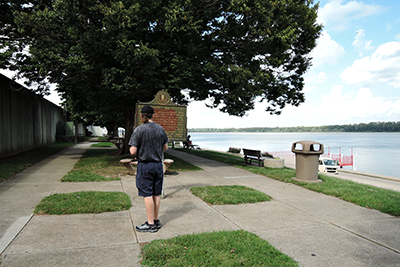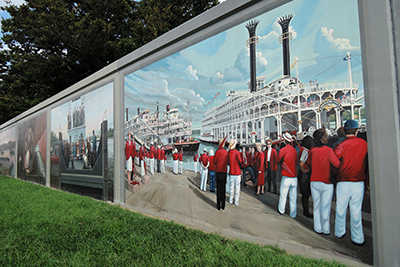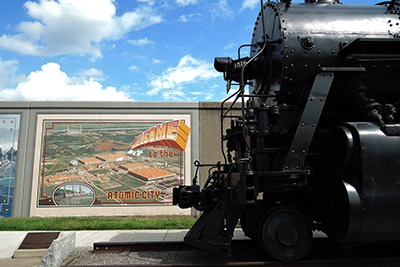 Until just last year there was a locomotive factory in Paducah. There are nods to this industry all over town, including a Railway Museum. We passed by the remains of the locomotive factory and it was the biggest building I'd ever seen. You can imagine how huge the factory floor must have been to build engine cars.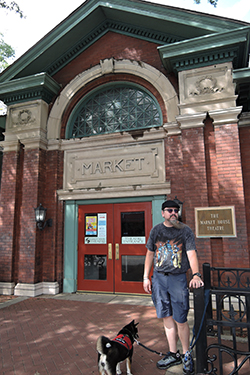 Downtown Paducah is filled with historic iron-clad buildings and old-timey architecture. And Paducah is in love with color. No doubt about it. There are painted finials everywhere and a giant pink store that takes up half a block.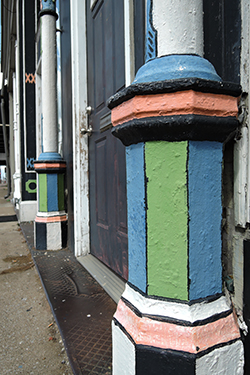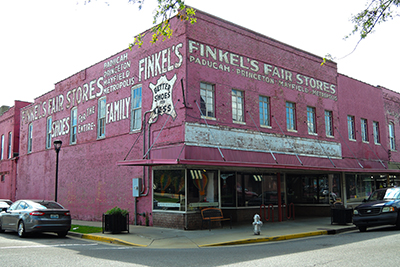 We saw these XX marks on many buildings. I wonder if that was an early symbol for a tavern? I know that businesses used symbols to advertise their trade to those who couldn't read, like the barber pole and pawn shop gold balls. Anyone know what the XX's mean?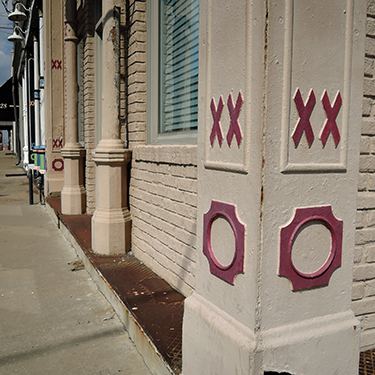 Probably the most famous destination in Paducah is the National Quilt Museum. Why it's located here exactly I don't know, but it's hosts an impressive collection.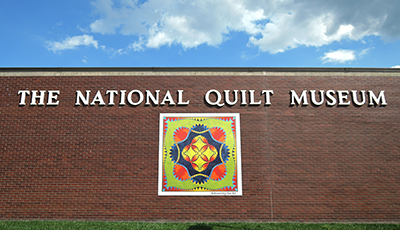 I wasn't sure I'd enjoy the Quilt Museum. Looking at a bunch of old blankets didn't seem like much fun. Boy, I was wrong! First of all, these are modern quilts not grandma's old feed sack version. Secondly, these quilters are artists! I was blown away by the intricate designs and masterful sewing skills. It was like looking at paintings made of fabric. Only the best quilters are invited to showcase their work here and it's a highly competitive contest held once a year to enter. Sew cool!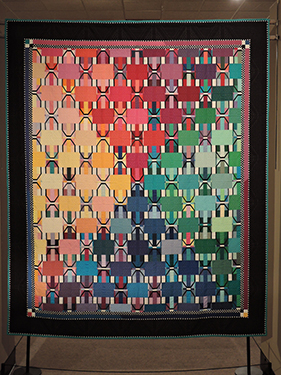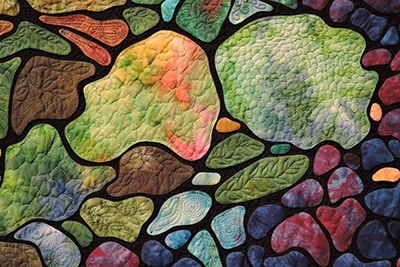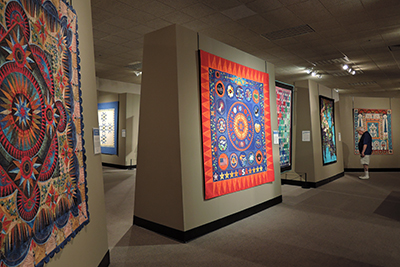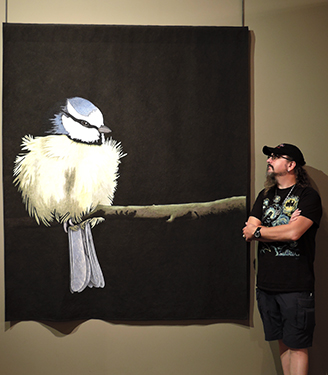 We continued our tour of Paducah with a visit to Purple Toad Winery. It's an odd place to find – right in the middle of a suburban neighborhood. But once you're there it feels like a real vineyard. We sampled a handful of wines and came home with half a case of our favorites. Even though I'm not a fan of sweet wines I could easily get addicted to the Purple Toad Sangria. Pretty tasty!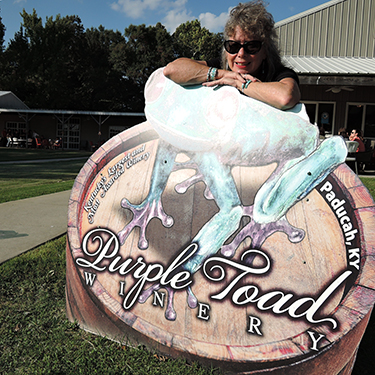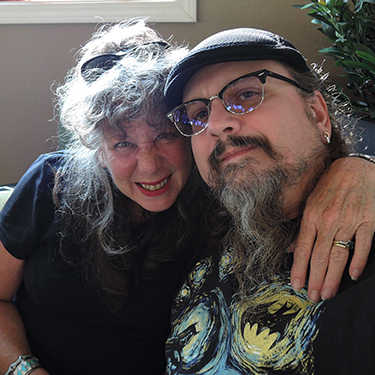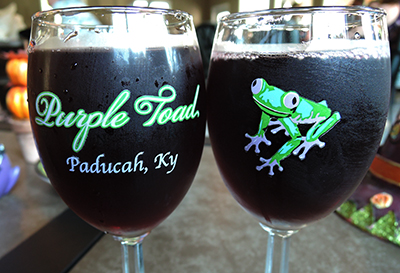 Thus ends our quick tour of Paducah – a crazy-quilt river town with some quirky surprises. Worth a visit!