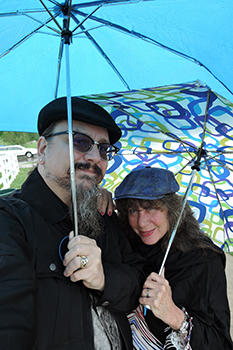 This year the Kentucky Derby wasn't so much a Run for the Roses as a Swim for the Roses. It poured, drizzled and dripped all weekend. Broke the 100 year old record for the wettest Derby. Talk about your sloppy track!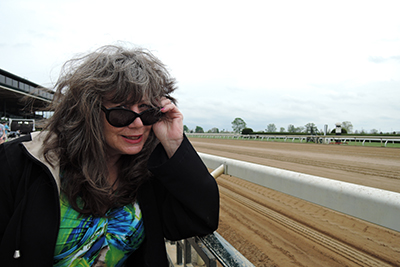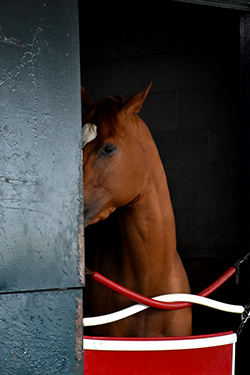 It's become our new tradition to spend Derby weekend at the venerable Keeneland Racetrack in Lexington. They allow free RV parking all weekend and that's hard to pass up.
Plus we get to wander around the beautiful Keeneland property for a few days. I always like to visit the stables to admire the race horses being trained here.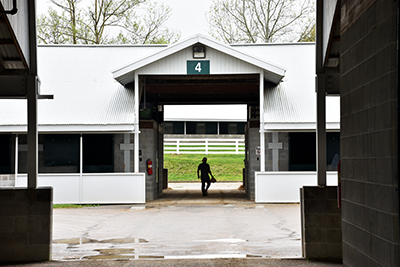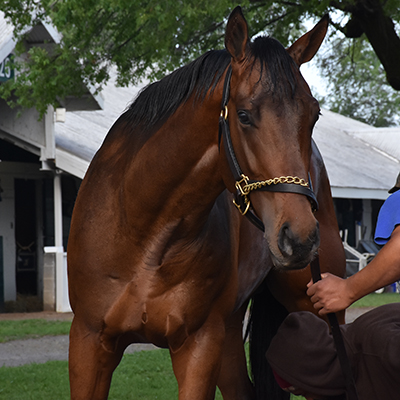 We arrived on Friday and hooked up with our friends Mike and Kelly after the Oaks race. They drove us over to Pepper Campus for pizza and beer and we dined outside overlooking the creek during the lucky couple of hours when it wasn't raining.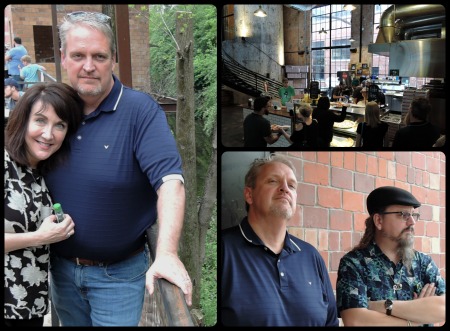 Saturday the weather did not improve, and in fact got a lot worse for the Derby race late in the day. But that didn't stop us from making a couple of trips up to the grandstand to place some bets and mingle with the crowd. Despite the constant drizzle folks were still in a festive Derby mood.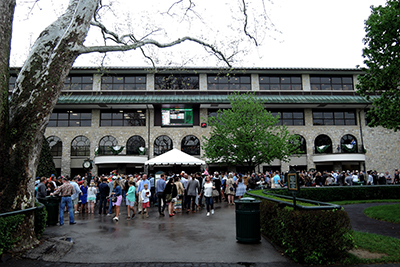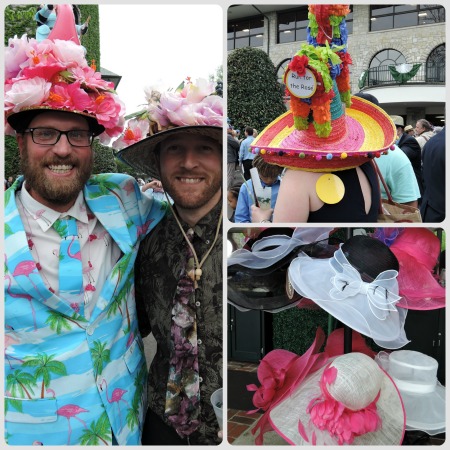 Tim's buddy had bequeathed us this crazy horse-handicapping dice game for the Derby. Turns out the dice were pretty darn accurate! Tim cashed tickets on nearly every race. No need to study the odds when you can just roll up the winners.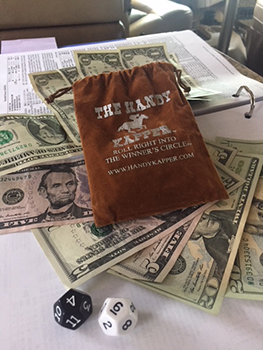 We hung around Keeneland until Sunday afternoon since nobody at the track seemed in a hurry to hustle us out. And of course the day after Derby was glorious and sunny. I wandered down to the practice track to watch the horses and riders go through their paces.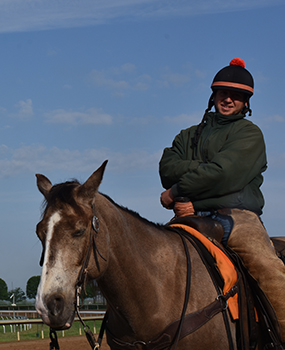 So that puts Derby 144 in the books. See ya next year, race fans!