Kentucky Horse Park
Lexington, KY
Happy New Year – Chinese Year of the Horse.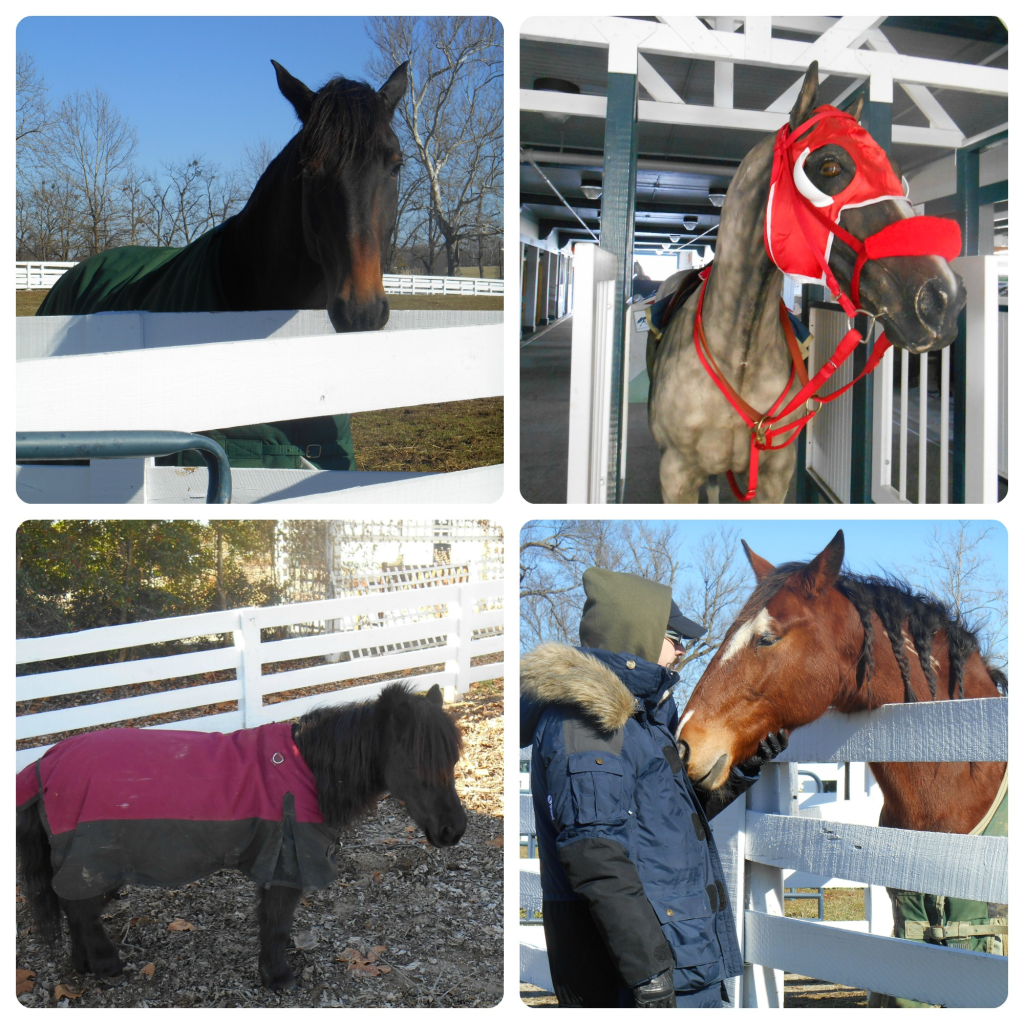 On this crisp new day, under clear bright skies, we walked the Horse Park for several hours. There's much to explore here, and being a holiday we had the place to ourselves.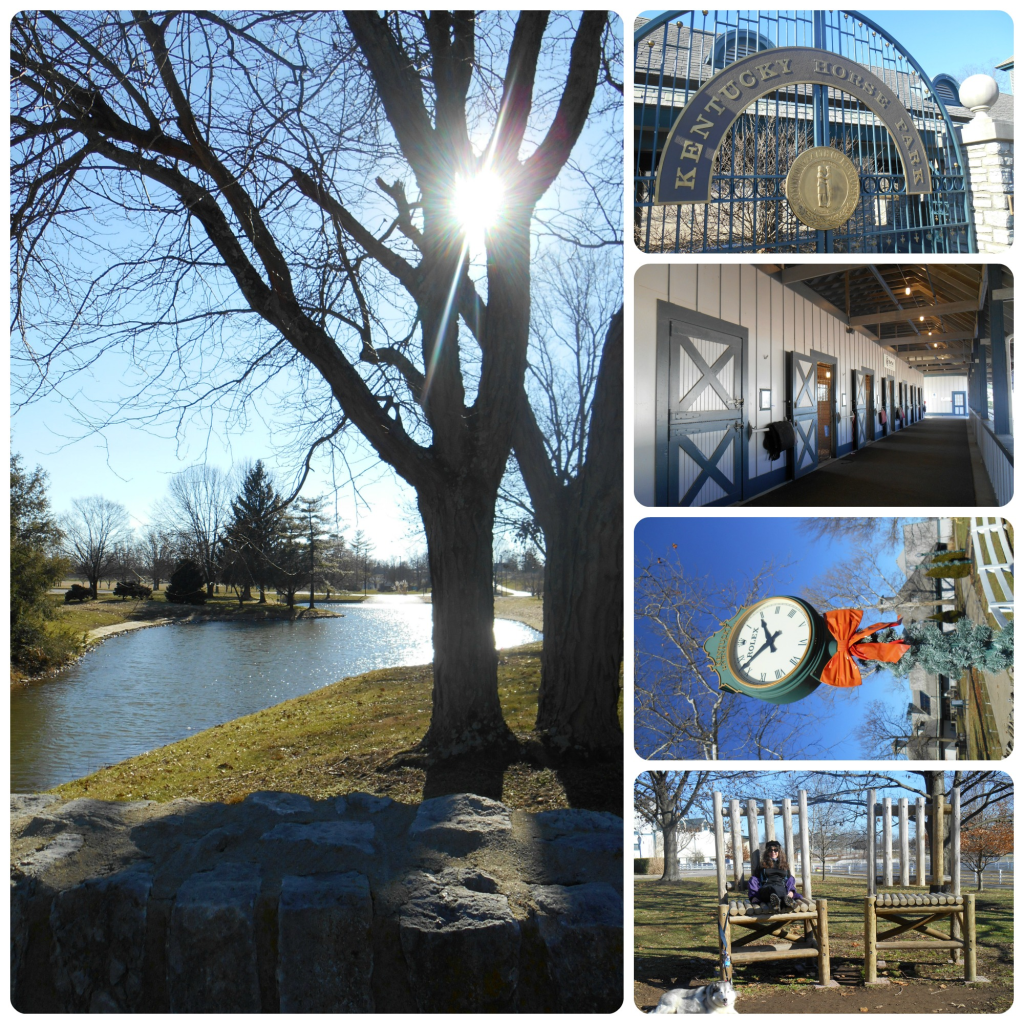 We saw rolling steeplechase fields, polo grounds, show rings, race tracks, and miles of swanky stables.  The Hall of Champions is a retirement home for notable horses, and we came nose-to-nose with Kentucky Derby winners Go For Gin (1994) and Funny Cide (2003). I personally thanked Funny Cide for my winning ticket, and he said, "Neigh worries."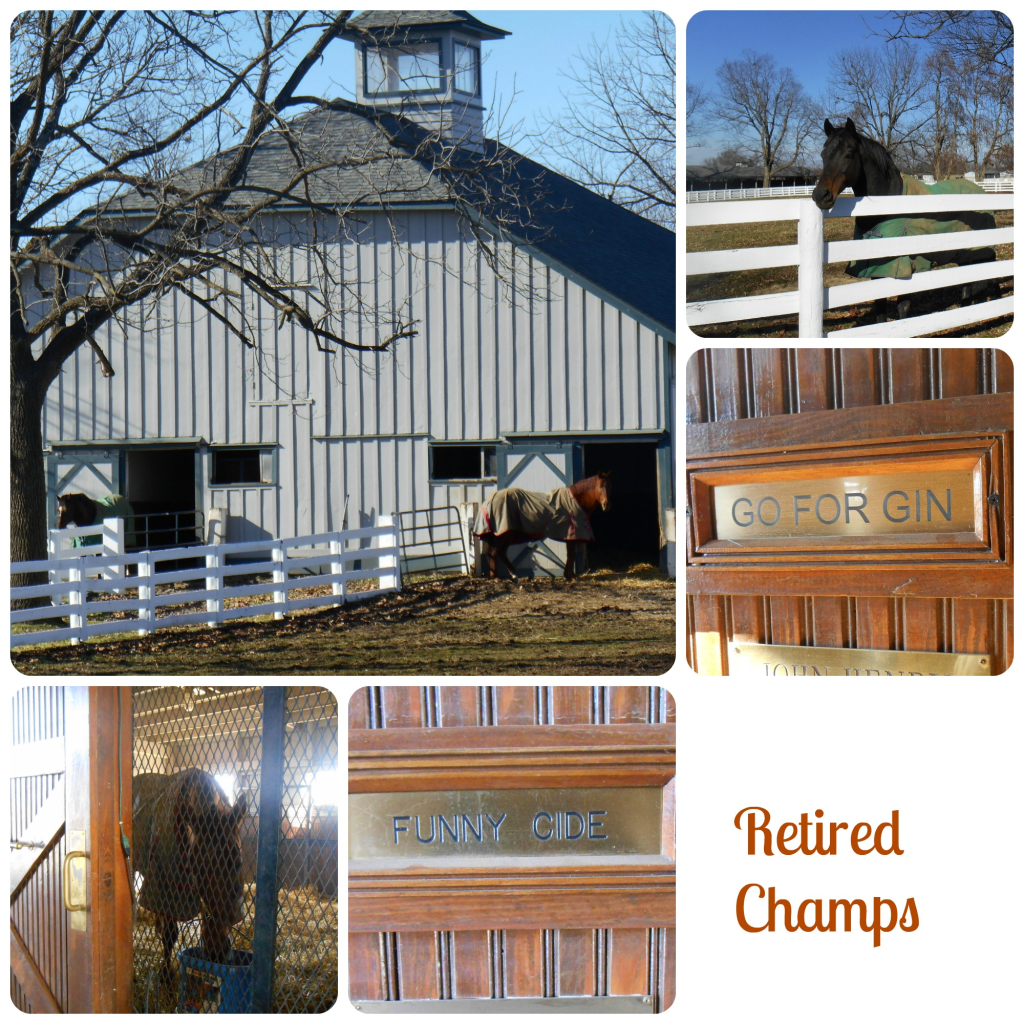 Bronze statuary is everywhere, commemorating famous horses and jockeys. The highlight is a huge fountain statue of Man O' War in the center circle.
There are numerous museums here, which we'll tour tomorrow when they are open for visitors.