Fifteen inches of snow is unusual in our part of the South. But that's what came down hour after hour yesterday. Fine powdery snow fell heavily from dusk till dawn, until it had piled up over a foot deep.
The RV carport did its job well, keeping the coach snug and out of the elements. And since the snowpack is so light and fluffy, we're not worried about the load on the roof.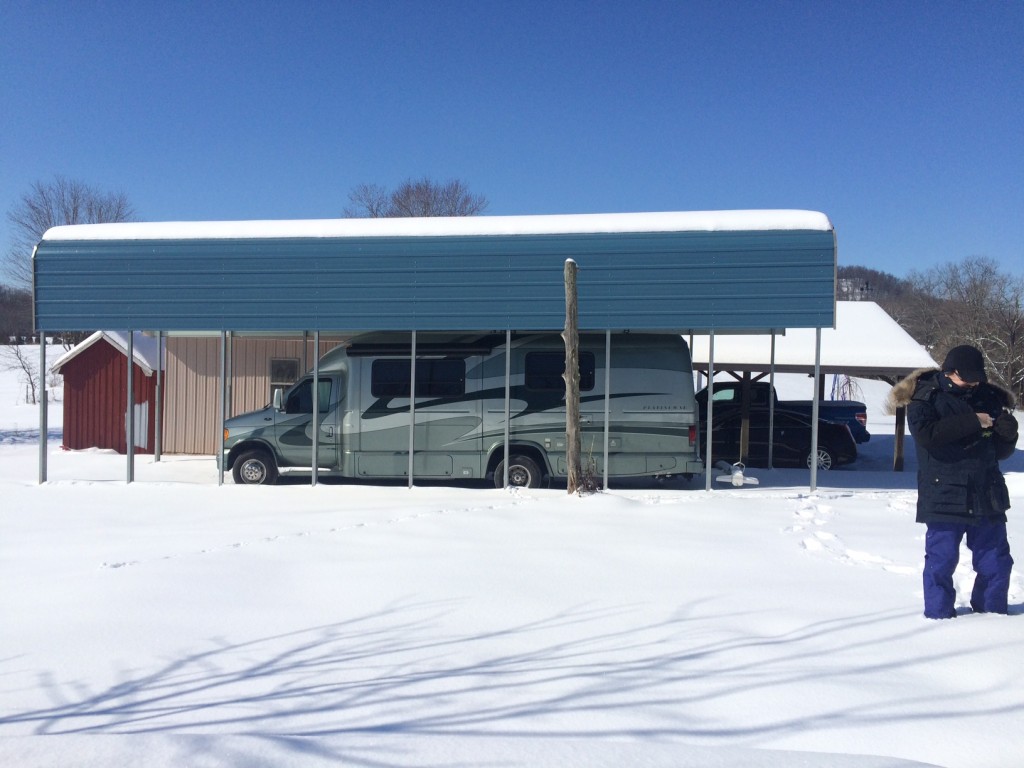 Our driveway, however, is another matter. We've got a quarter-mile long gravel road and no way to plow it. Yesterday's excursion in the 4-wheeler left a line of tracks to follow on foot today. Bundled up in parkas and snow pants, we trudged up to the mailbox on the main road and found…no mail. No surprise really, they've closed just about everything in this part of the state.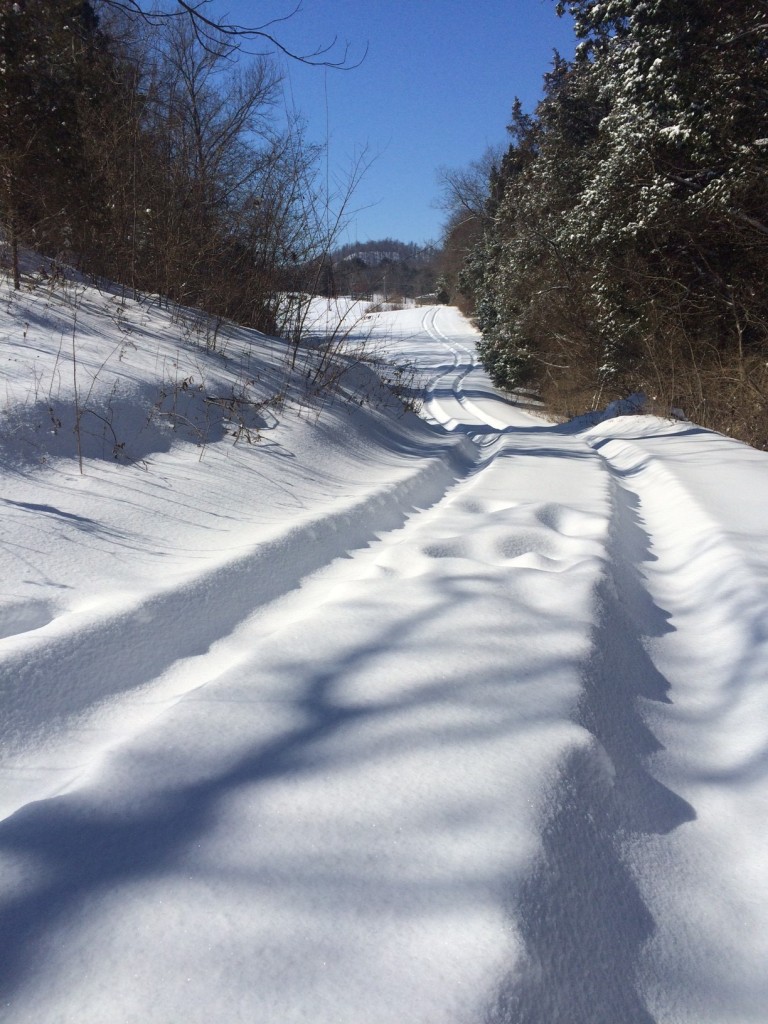 It will take a few days to dig ourselves out. Just in time to take the motorhome out for its service call. And maybe close on the City House at last!