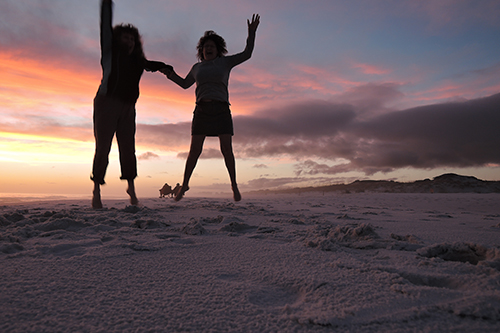 Topsail Hill Nature Preserve State Park
Santa Rosa Beach, Florida
We spent the winter in Florida. Well, really it was only a couple of weeks in February but it sounds swankier if I say we wintered at the beach. Like we're part of the jet set or something instead of the RV snowbird crowd. Which, come to think of it, is pretty cool, too.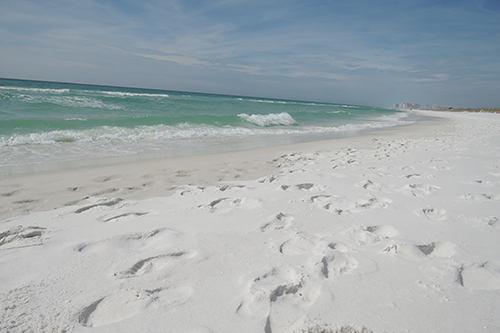 Winter weather in the Florida Panhandle has been mostly overcast and humid. But it's a good 20 degrees warmer than it is at home, so that's a welcome relief. Not so welcome was the 32 hour thunderstorm we endured that dumped 10 inches of rain on the area and kept us indoors for a day and a half. Every time I thought about walking around in my rain slicker a lighting bolt would strike so close it raised the hair on my arms. It was best just to stay indoors and play another round of dominos.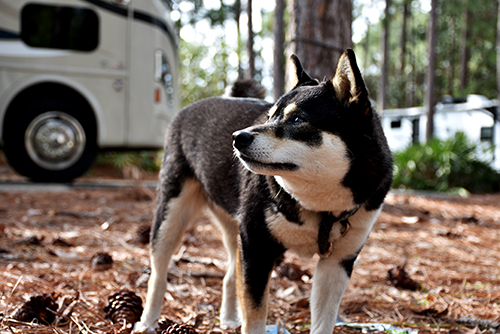 We camped at Topsail State Park with cousins Mark & Wanda who brought their own giant RV, and we spent a good amount of time exploring the hiking and biking trails through the pine and saw palmetto forest. Way back when, these pine trees were harvested for turpentine sap, much like tapping a tree for maple syrup. Shaved areas on the tree bark can still be seen from the turpentine operations.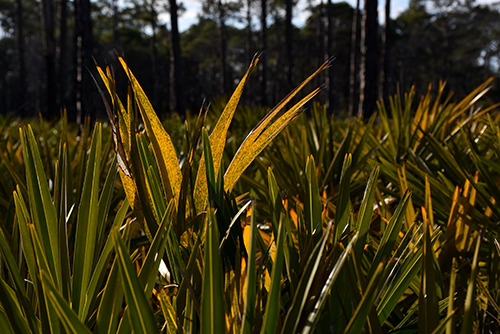 This part of the Florida Panhandle is called the Emerald Coast, known for its sugar white sand and green Gulf waters. Wanda and I made a point to pedal down to the beach every day, but Tim was content to stick a shoe-toe in the sand just once.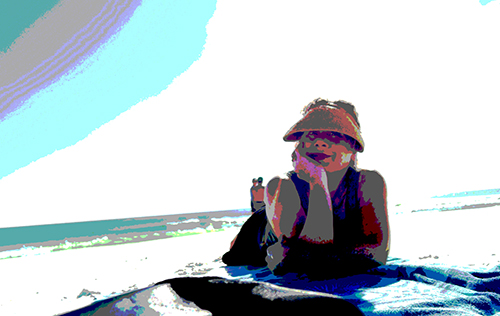 Of course most of our time was spent eating our way across the Panhandle. There's so many restaurants to chose from in the Destin area and along the legendary beach communities of Route 30A, and all of them serve outstanding seafood. We never had a bad meal, and I'll be afraid to step on the scale when we get home.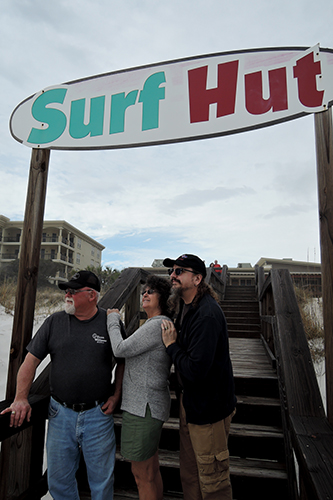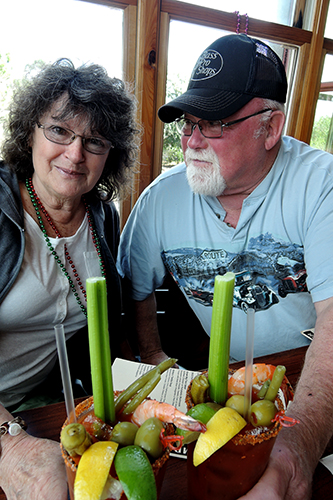 Many of the residential areas around here are gated communities. The message is clear that they don't want your kind of riff raff hanging around their pristine beach. The swanky villages of Sandestin and Baytowne are restricted to residents only, but we happened to catch a Mardi Gras Parade that was open to the public, providing you check in with the guard shack first. The parade was a series of golf carts all decked out in lights and fringe, and the krewes threw candy and beads to the crowd. We snagged a neck full of beads and a bunch of Moon Pies.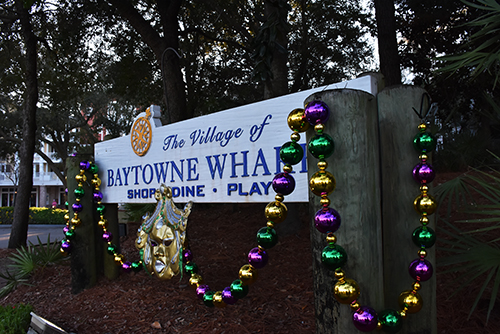 Mark did a little fishing – as in, he caught a little fish. The tiny blue gill cost him $50 – the price of a fishing license and a bicycle rental. A small fresh water lake was only a short bike ride from our camp site. There's only a handful of places on earth where a fresh water lake is found within the sand dunes of an ocean shore line, and Topsail State Park has three of them.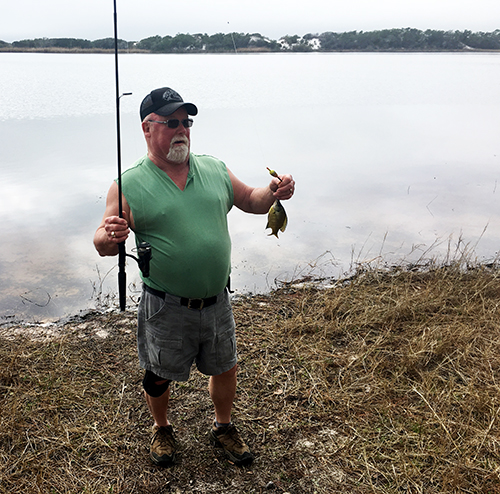 If you want to talk Epic Fails, here's an expensive mistake we saw at Miramar Beach…
Last year the owner of this 45′ yacht got caught in a hurricane and abandoned ship. He was rescued from the water by the Coast Guard but the boat drifted on its own from Cuba to the Florida Panhandle. It landed on a busy tourist beach and has been stuck there since October. Just this week a salvage operator was attempting to haul it off the sand. It was the talk of the town.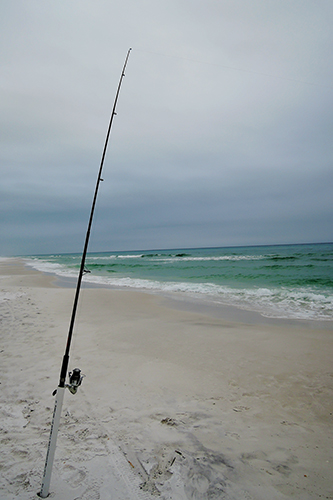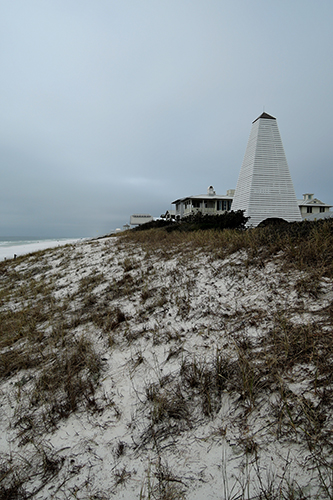 We'll be heading back soon, where the temperatures at home are predicted to reach a balmy 70 degrees. That will make our return North easier to handle after being spoiled for a few weeks with the mild Florida weather. A fine way to winter-over!