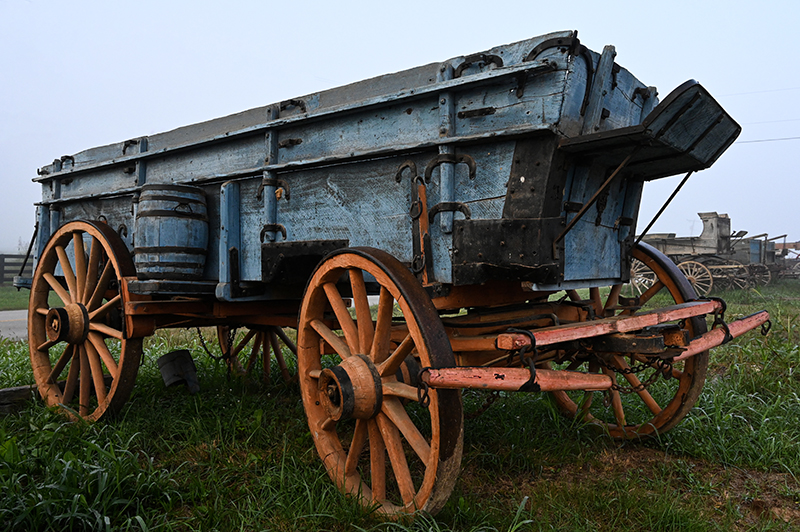 A neighbor has hauled out a lifetime collection of wagons and horse-drawn farm equipment. The machines are lined up in a large field. It looks like a roadside museum.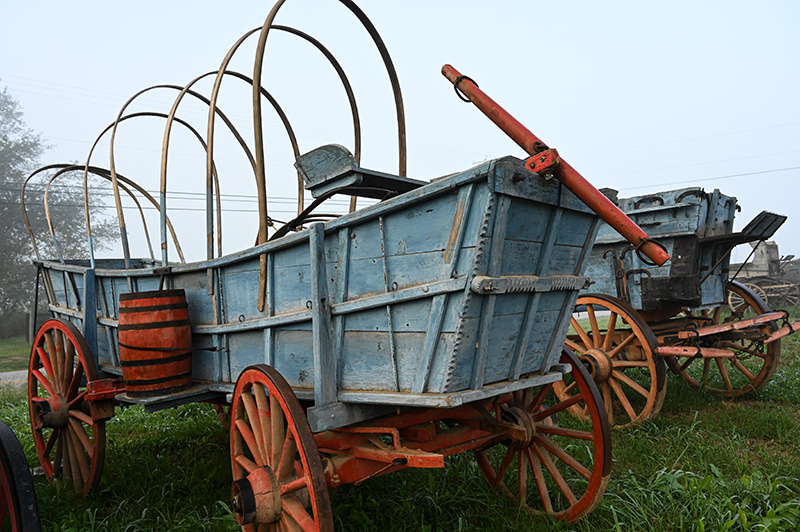 Two local brothers spent decades collecting every type of horse-drawn wagon and farm machine ever made. There's hundreds of antique equipment on display in a big field. It will all be auctioned off next month.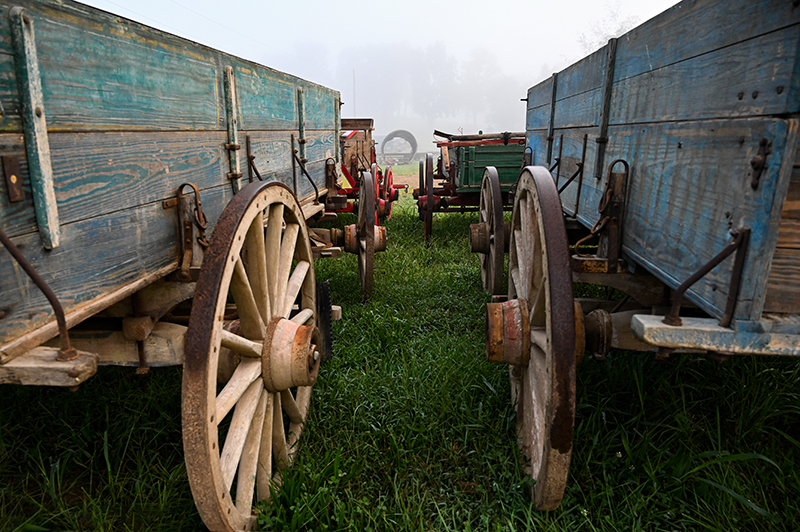 The brothers carefully curated this collection, buying one piece at a time. And now these lovely antiques will be sold, one piece at a time. They will disappear back into sheds and barns, dispersed around the region, until some collector gathers them all in one place again. Funny how that works.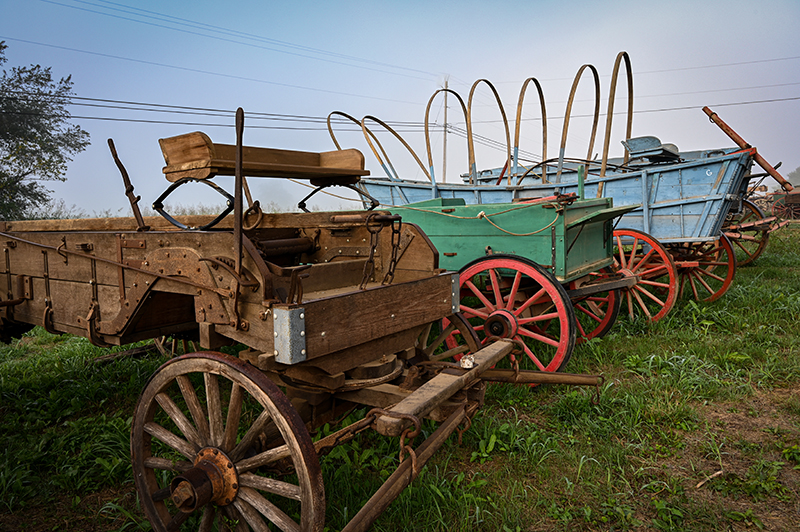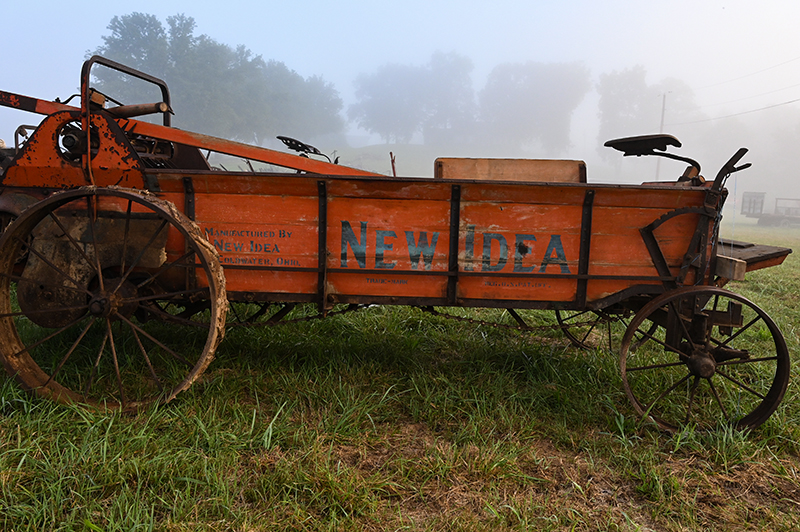 I like to think about all the hands that were involved in making these machines. Blacksmiths, wheelwrights, wagon makers, and foundry workers who took pride in crafting these implements.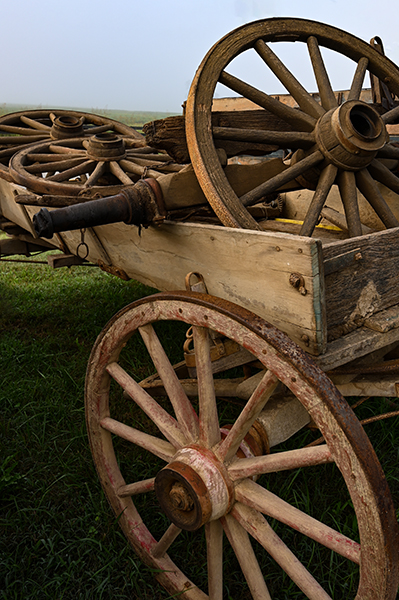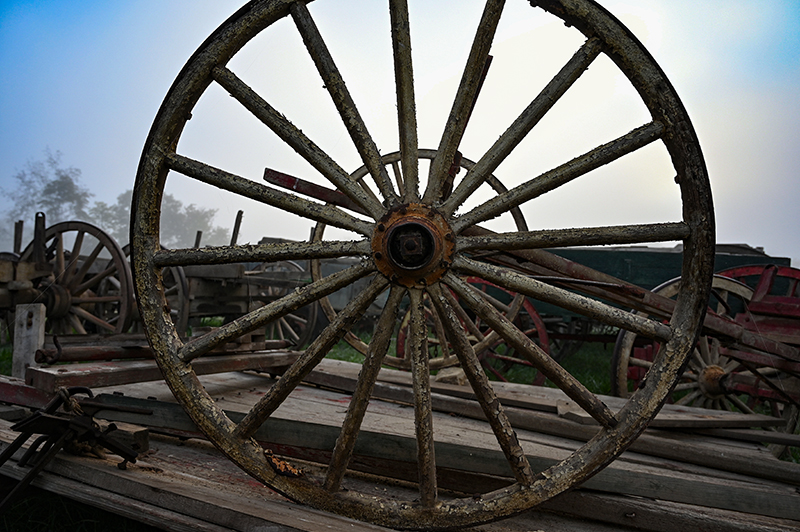 Then think of those who toiled with these machines. The farmer might have sold a hog or two to buy the equipment, thrilled to own such a marvelous labor-saving device.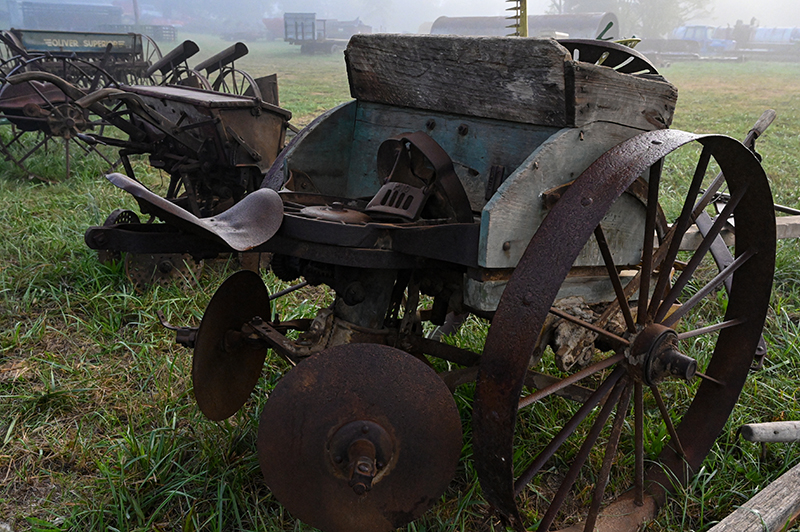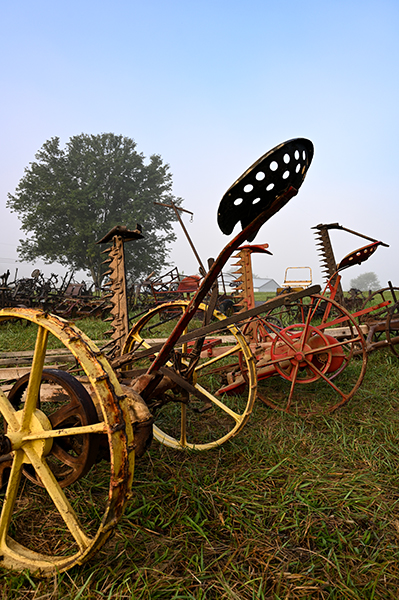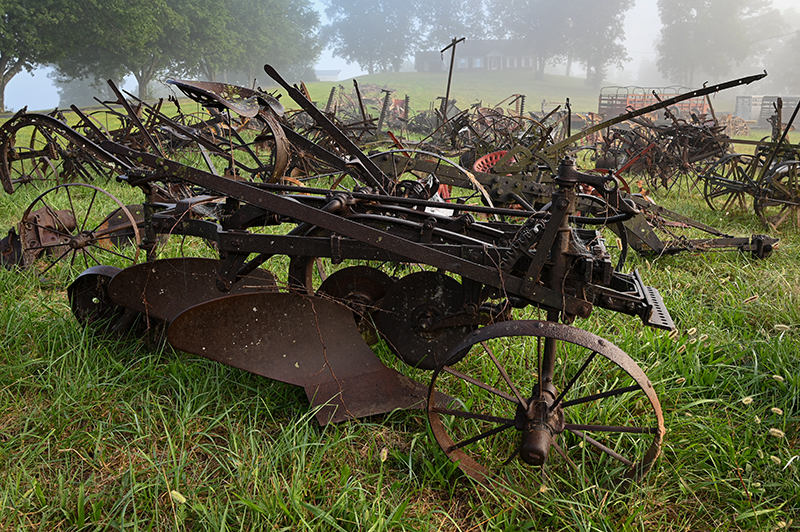 Generations of horses and mules labored just as hard to pull these machines. They worked the fields, too, so the farmer could feed his family.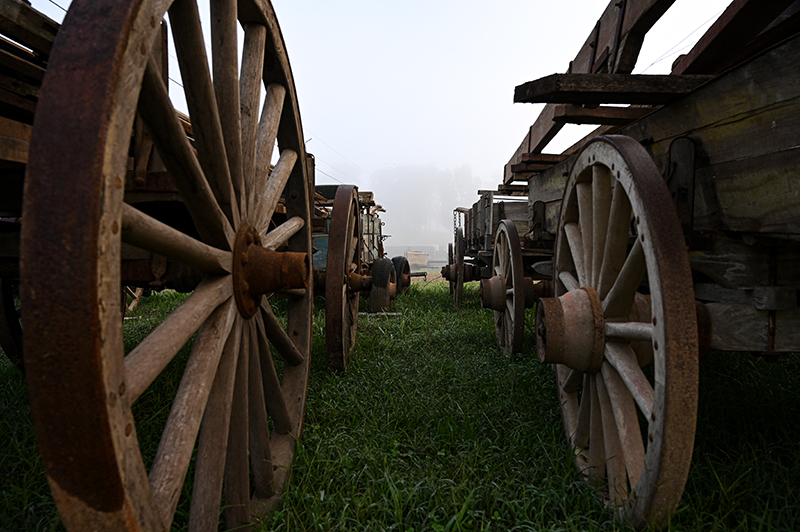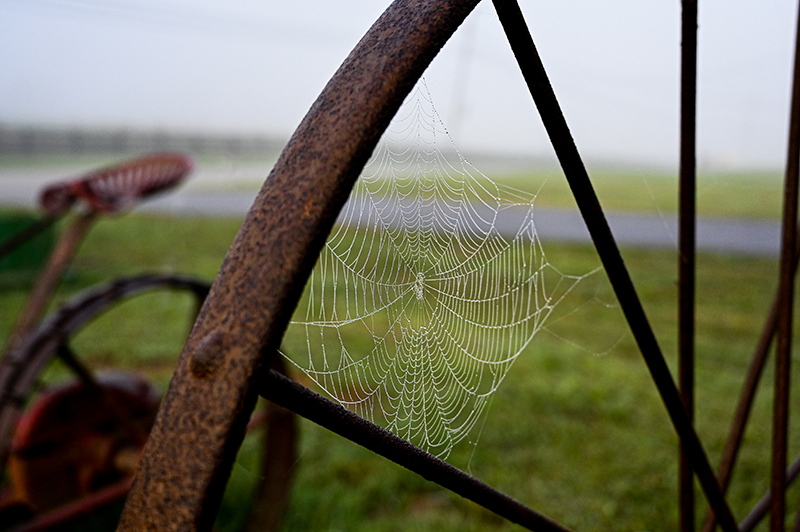 Really, it wasn't that long ago that everything was done with a horse. Lots of back-breaking work. How'd you like to ride on an iron seat all day!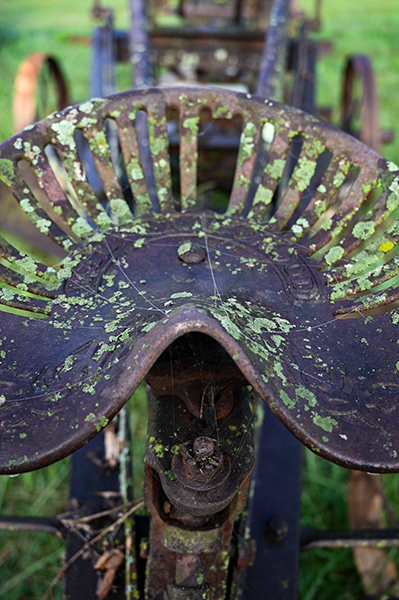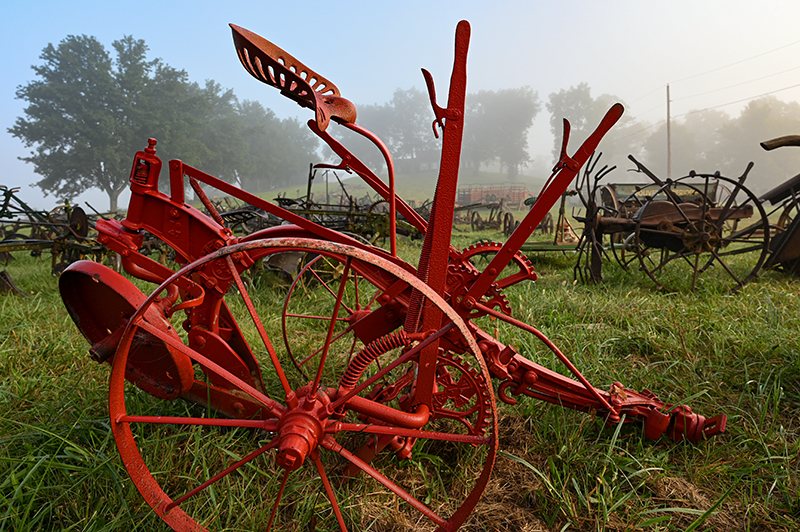 Tractors universally replaced the horse and plow by the 1940's, and these old-fashioned machines were abandoned along the fence rows. What once was a source of pride was discarded. That's called progress.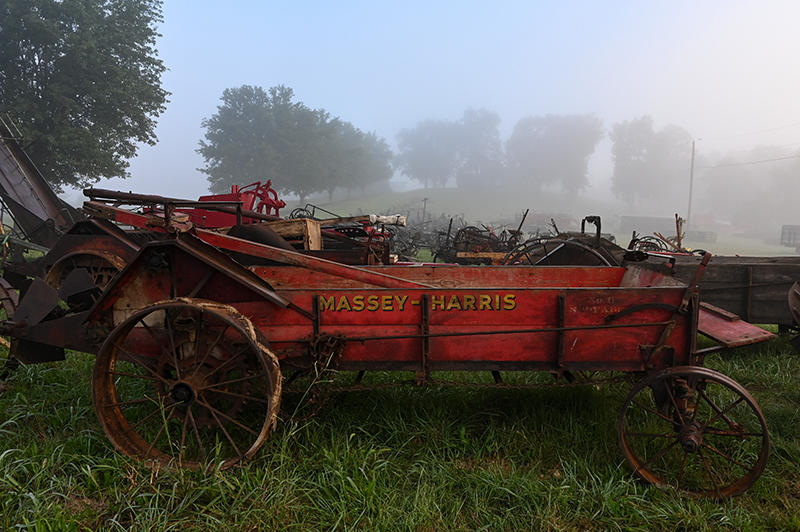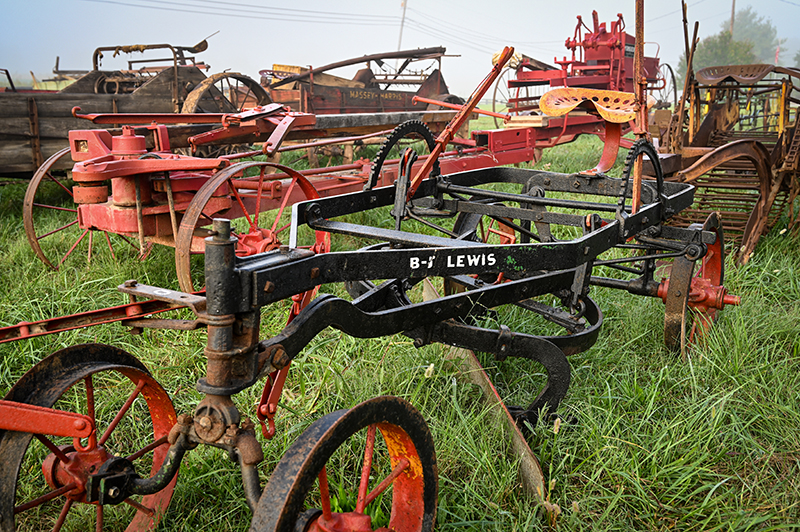 I'm glad there are folks who value these antiques. It's part of our shared history.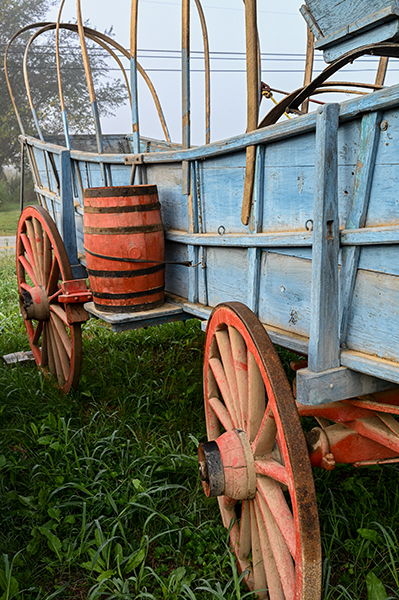 We've got a few horse-drawn machines in our barn. Maybe I should start a collection?
And at the Shelburne Museum in Vermont, my great-grandfather's blacksmith shop is on display. If you ever get up there, look for the Dubuc Building.