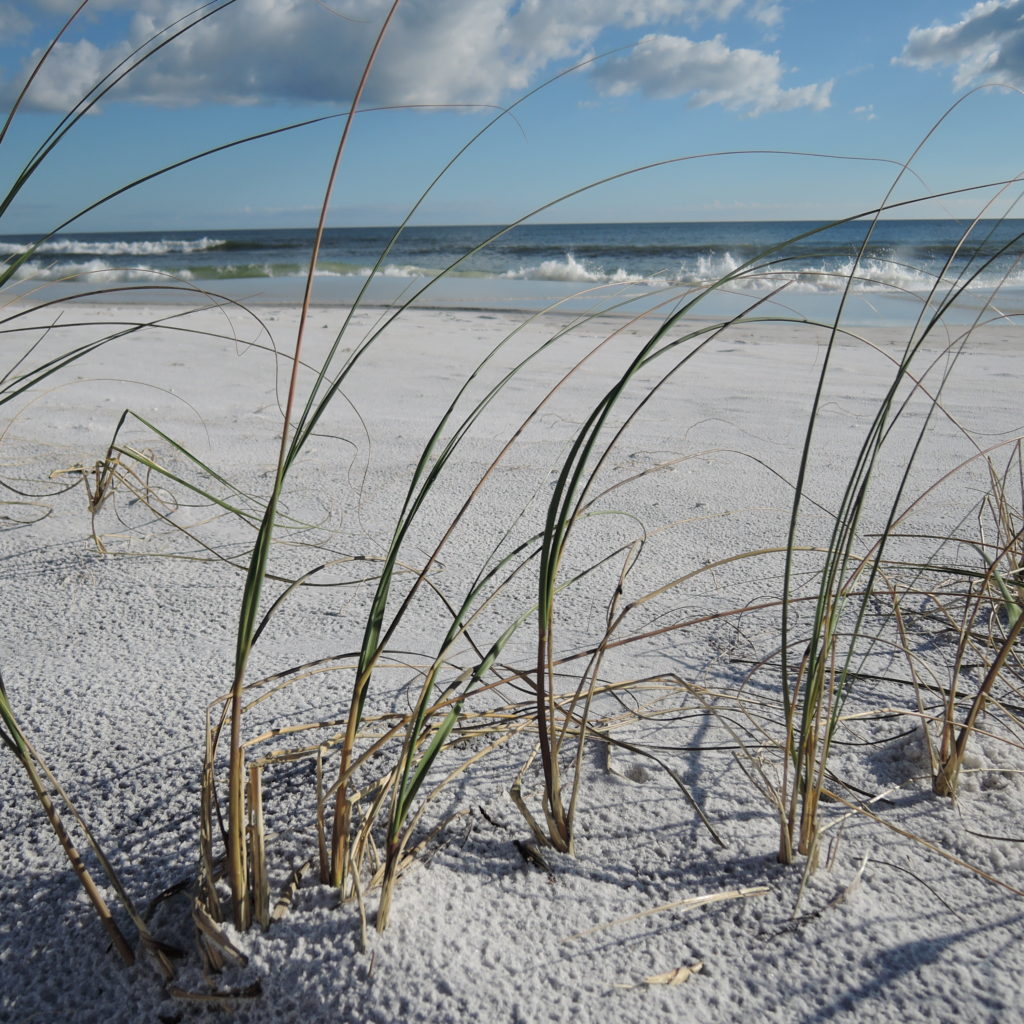 We've spent a wonderful week at Topsail Hill Preserve State Park in Santa Rosa Beach, Florida. (map)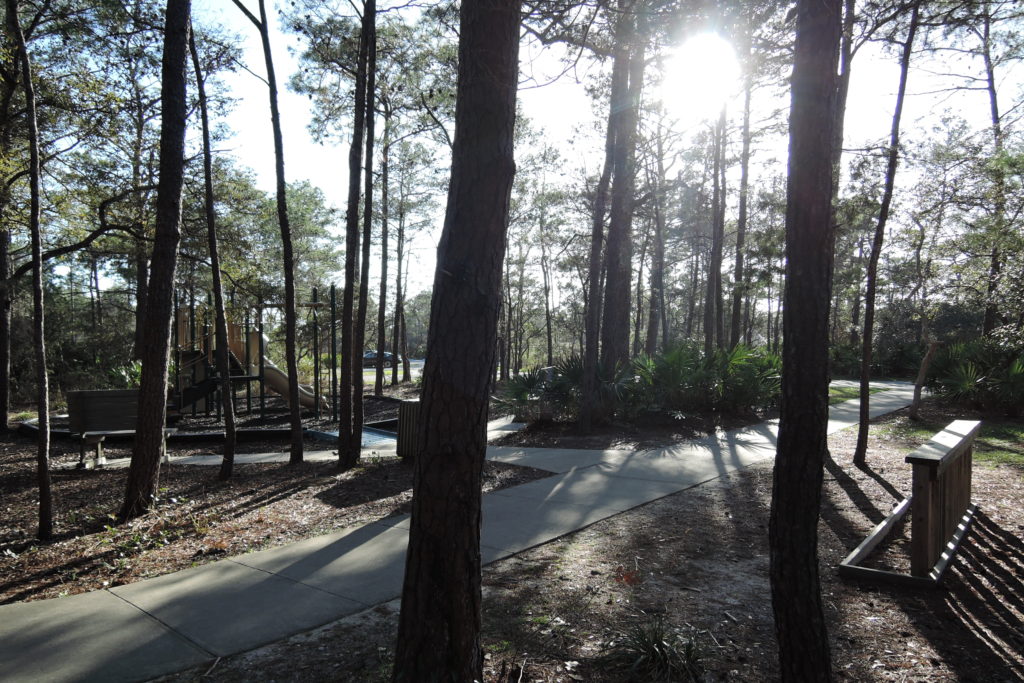 There are several state parks in the area and Topsail is by far the largest. In addition to a couple hundred RV sites, the park is also a 1600 acre nature preserve with pristine dunes along three miles of oceanfront on the Gulf of Mexico.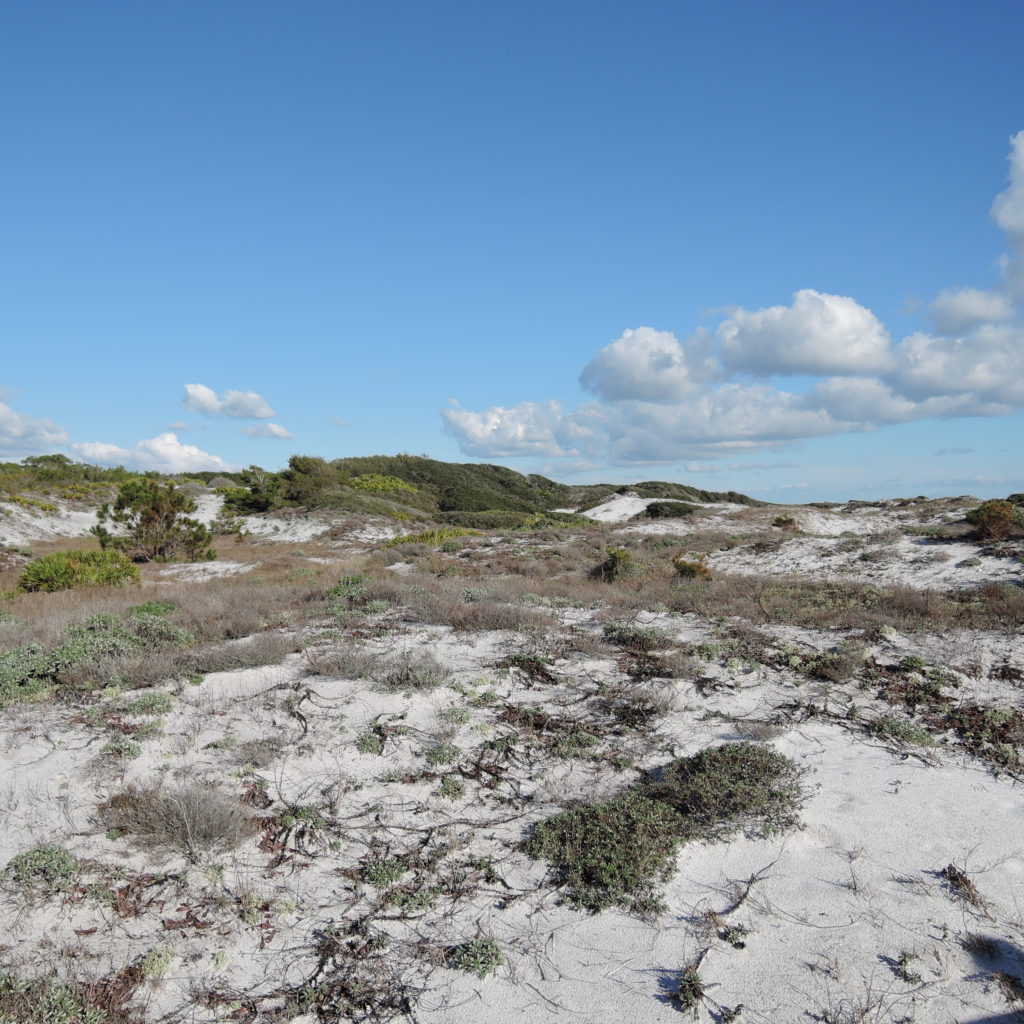 The diminutive Florida bear make their home here, a three-foot tall version of the eastern black bear. And of course there's alligators in every pond. Pretty wild for being in the center of a tourist zone.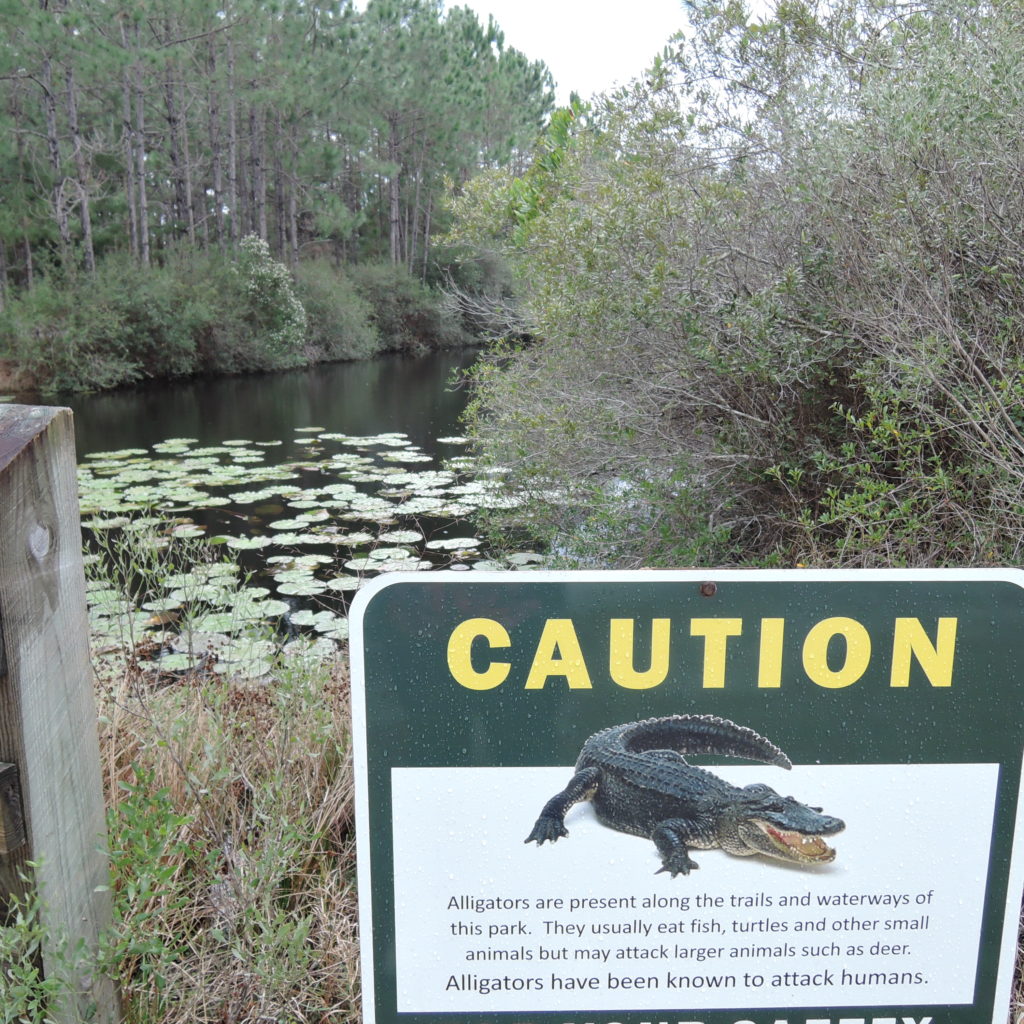 The beach is about a mile away from the campground. It's an easy walk or bicycle ride if you're not lugging chairs and coolers. Or you can catch a free tram ride which runs every half hour during peak season, but only every two hours this month. Unfortunately there's not any vehicle parking near the beach, so you're stuck walking or waiting for the tram.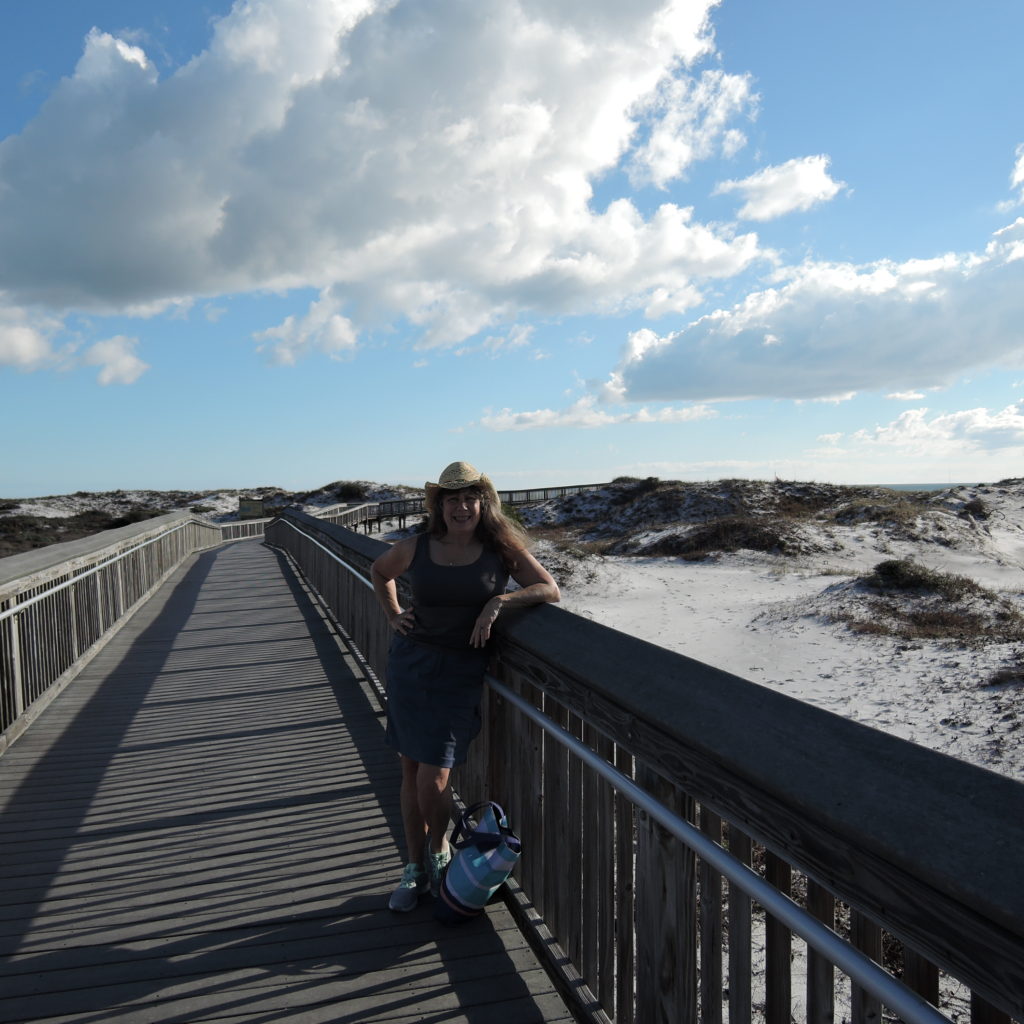 But once you've made it to the shore you're rewarded with the famous sugar white sands of the Emerald Coast.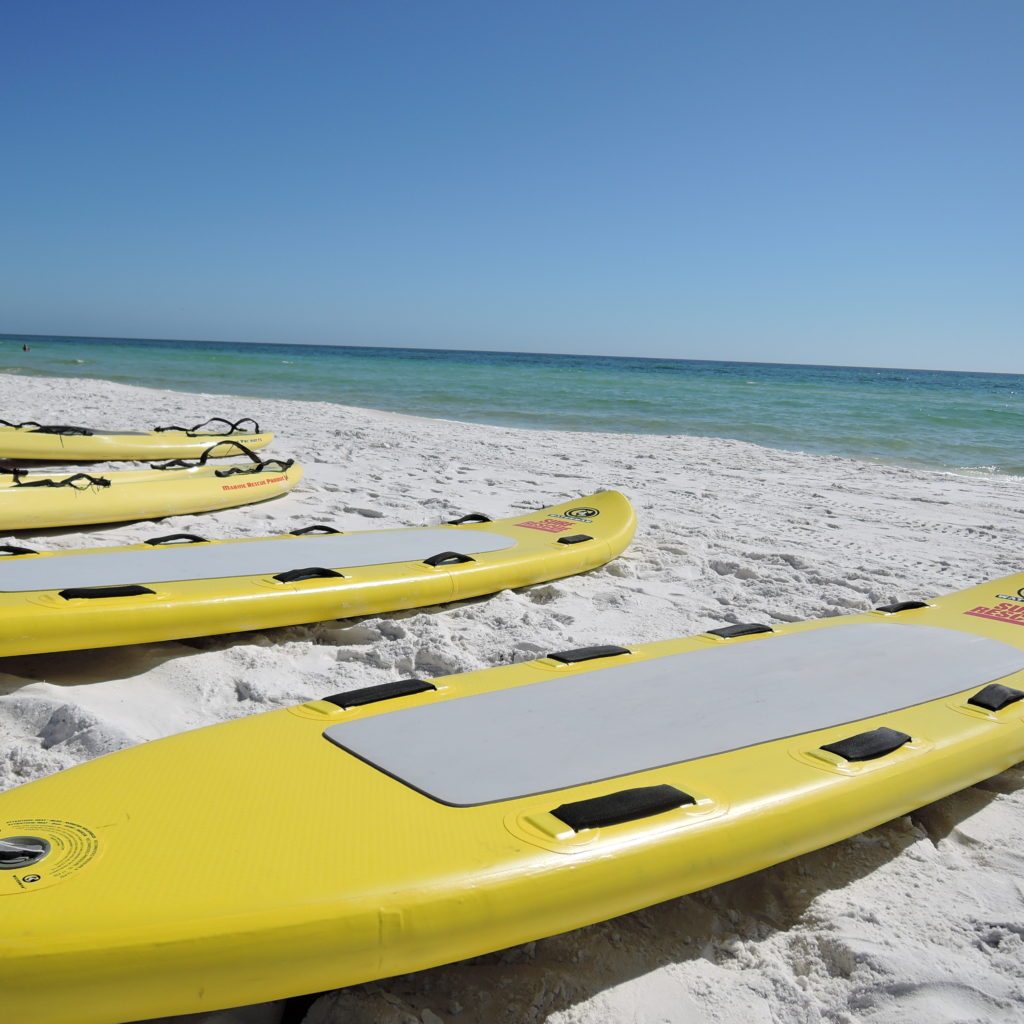 The surrounding dunes have been landscaped by the clever Choctawhatchee Beach Mouse. These busy little critters dine on local plants, burrow in the sand and deposit seeds which replant the dunes. The mouse is so efficient that it's often enlisted to recondition dying dunes. Rangers capture a couple hundred mice and relocate them to distressed areas and within a season or two the area springs back to life.
Topsail Hill Preserve State Park also features several fresh water lakes where fishing is reported to be excellent. But it's an arduous 3 mile hike to reach the lakes, no cars allowed, so cousin Mark won't be getting his line wet this trip. Gulf fishing is popular though, with special long poles stuck into the sand.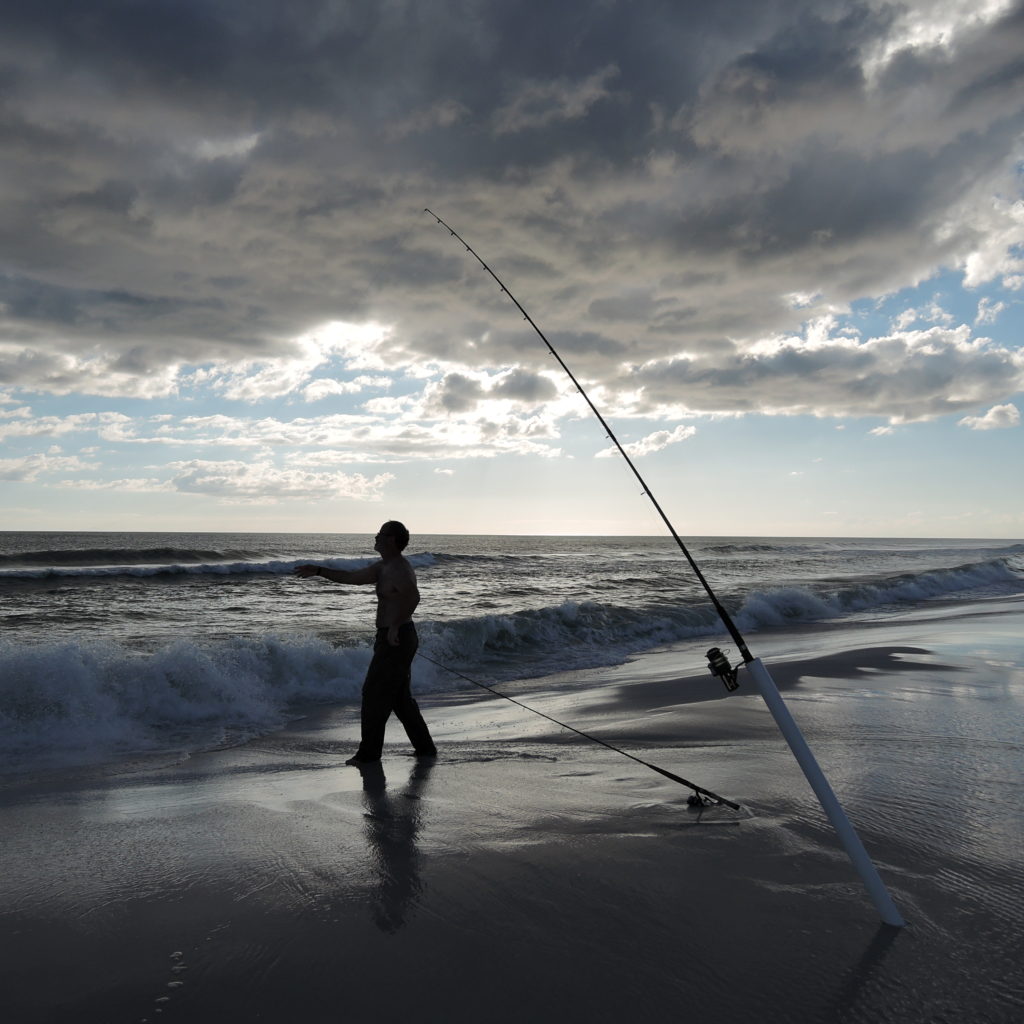 Topsail Hill offers a lot of amenities, like cute Florida bungalows for rent, a tiny swimming pool, and big camp store. It's only a short 10 mile drive to the tourist districts of Destin and Ft. Walton. And there's plenty of shopping and restaurants in the immediate vicinity.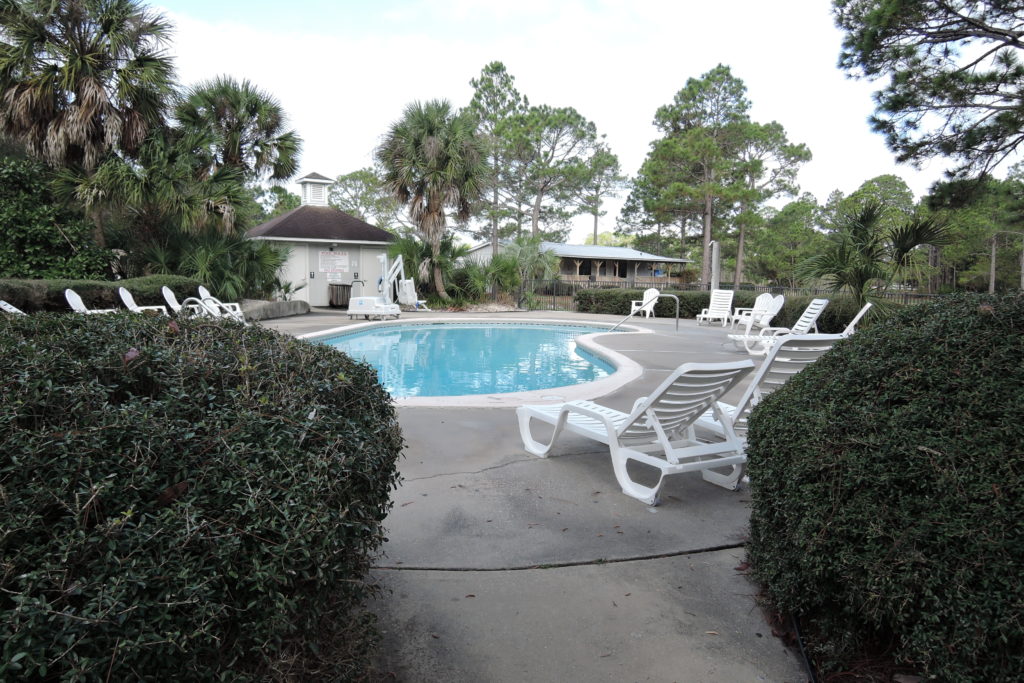 The RV sites were excellent – spacious, shady, and private. All sites have full hookups including sewer. That's a real luxury when we're parked for a week – I can run the shower as long as I want!