It's five minutes past March, and somewhere a daffodil is tapping its wristwatch.
 -The Washington Post
Snow is becoming a four-letter word around here, uttered with chilly contempt as yet another historic blizzard has lavishly blanketed our corner of the Near South.
The remnants of the last storm had just melted and the air was warming to a tolerable degree such that it was possible to step outdoors without fear of frostbite. Then, in a deliberate and malicious maneuver by Old Man Winter, twenty inches of the dreaded stuff was thrown down yesterday. Take that, Spring!  
It's a knock-out punch, making travel impossible and keeping us homebound for the next few days with a stockpile of groceries and a ready-to-pop pregnant cat.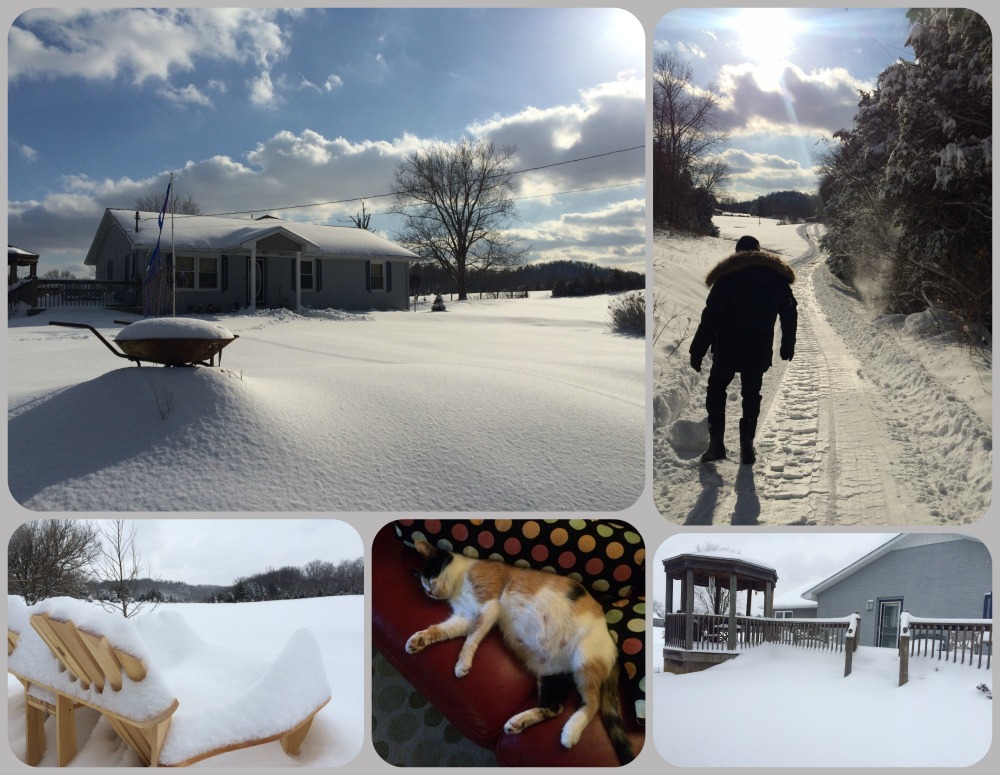 With negative-number temperatures, our forays outdoors are limited to a few minutes of shoveling and a brave walk up to the mailbox, which is a quarter-mile away. A thoughtful and generous neighbor has plowed a path for us with his tractor, and I'll be baking a sumptuous cake for him this afternoon as a small token of our deep and abiding appreciation.
Nearby the main North-South route, I-65, is a 30-mile graveyard of stranded semi-trucks and hapless motorists who found the local hills impossible to climb. The National Guard has been called out for rescue and retrieval, and word is the highway will re-open sometime in late summer. Or maybe sooner if they can figure out where they left the snowplow.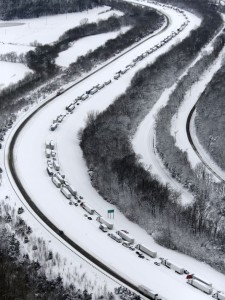 At the moment, the RV is tucked away at the dealer awaiting its annual maintenance. They called to apologize for a delay in service, due to the weather, and I'm thinking it may be a week or so before we'd be able to slide it down our driveway anyway.
Just in time for our next adventure at the end of March –  We'll be heading farther south, hoping that the S-word won't follow!