---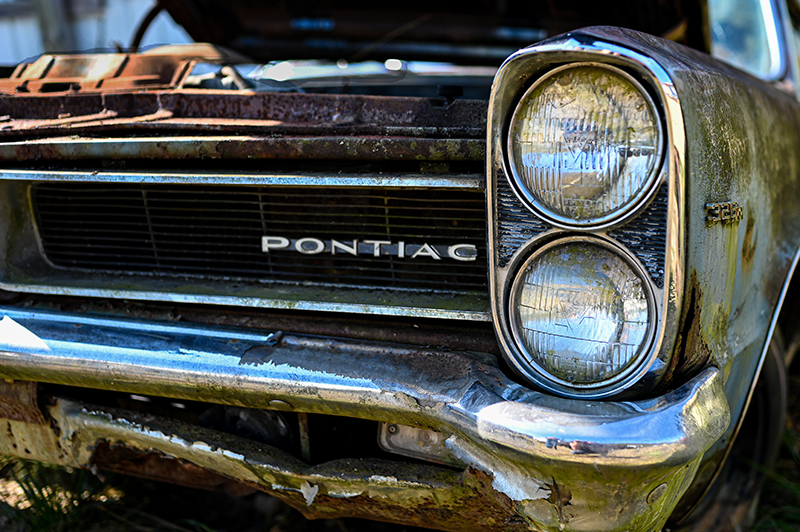 That rusty old car place. I think every town has one. A place piled up with wrecks and salvaged heaps. Could be a junkyard or just a guy who likes to collect old cars in his yard. Sometimes it's a little of both – a junked yard!
Our local Rusty Old Car Place is a treasure trove of all things on wheels from just about every decade.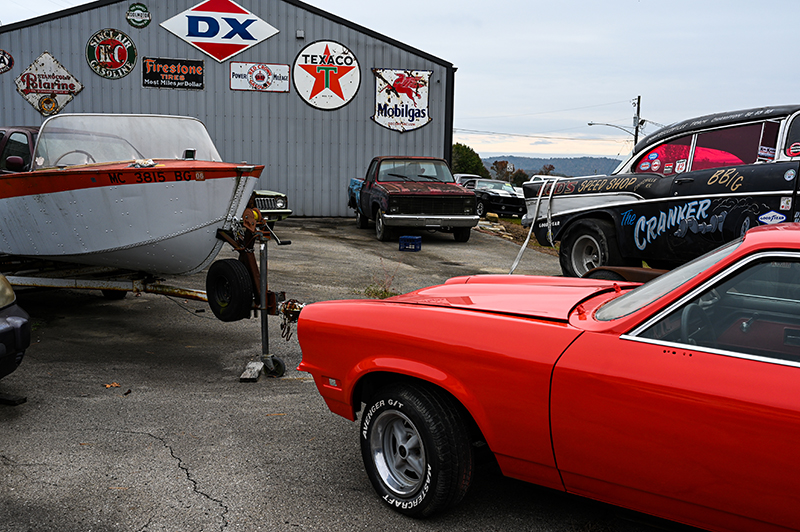 There's hot rods, land yachts, muscle cars, Model T's and jalopies.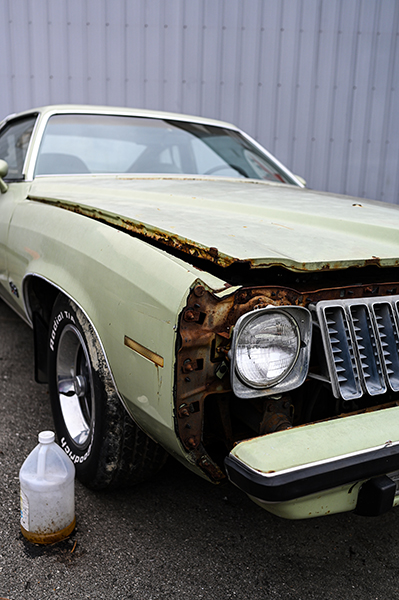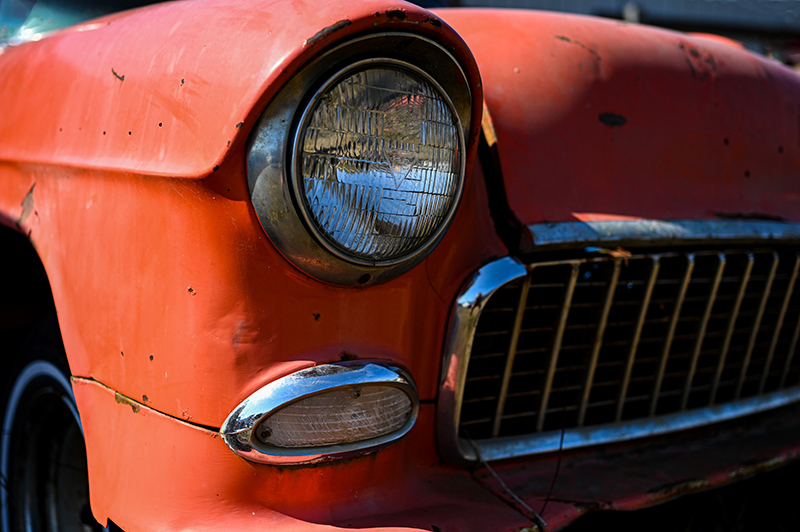 The owner of this place lets me wander around with my camera. Every time I stop by he's got something new in the yard, like this '57 Bel Air.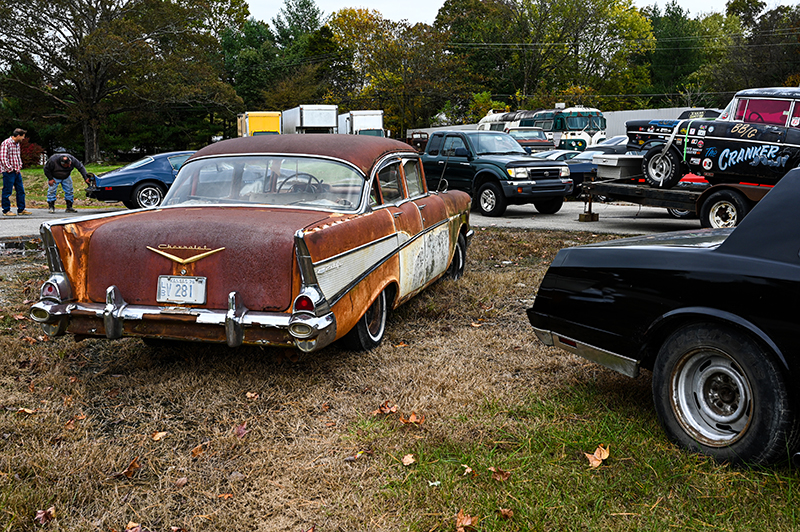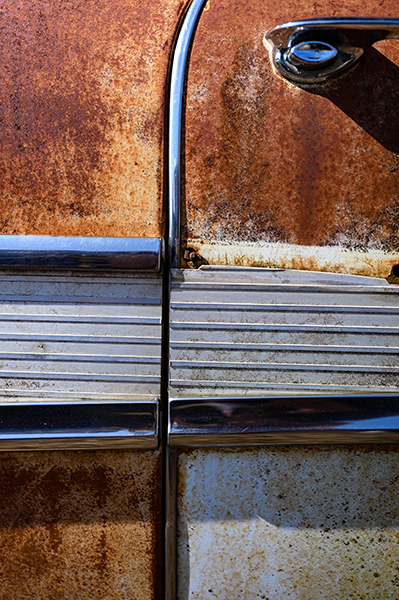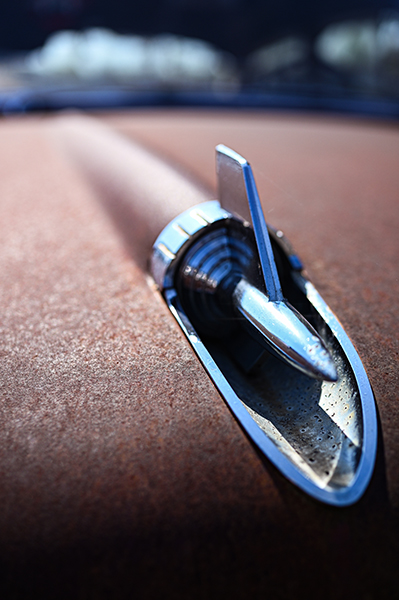 There's a few early model Fords hulking around.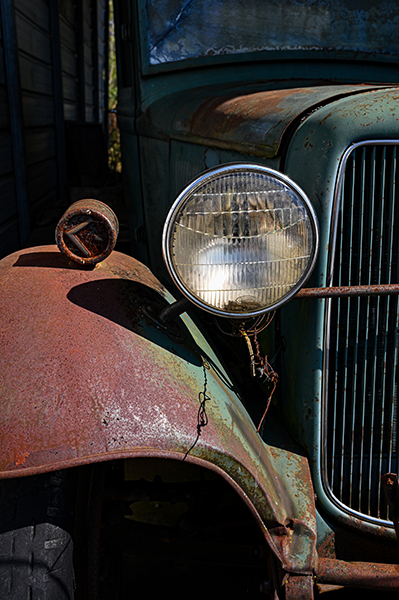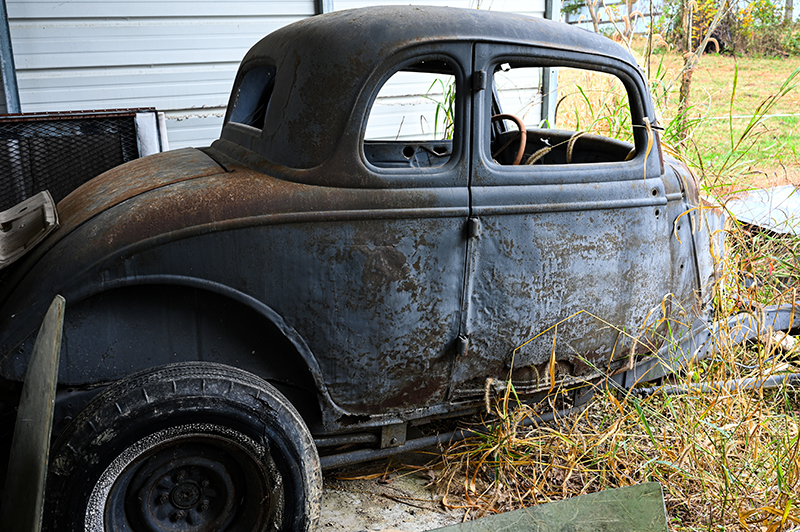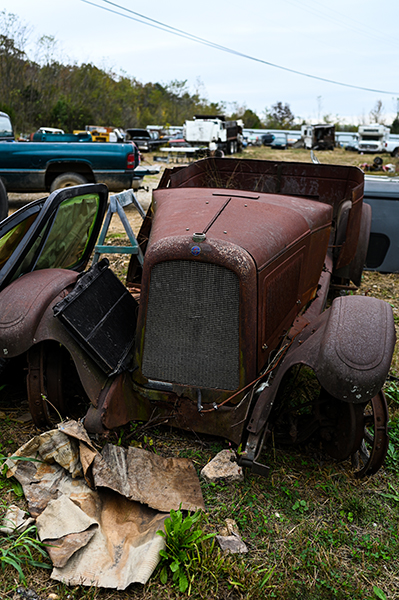 How about a fire truck from bygone days.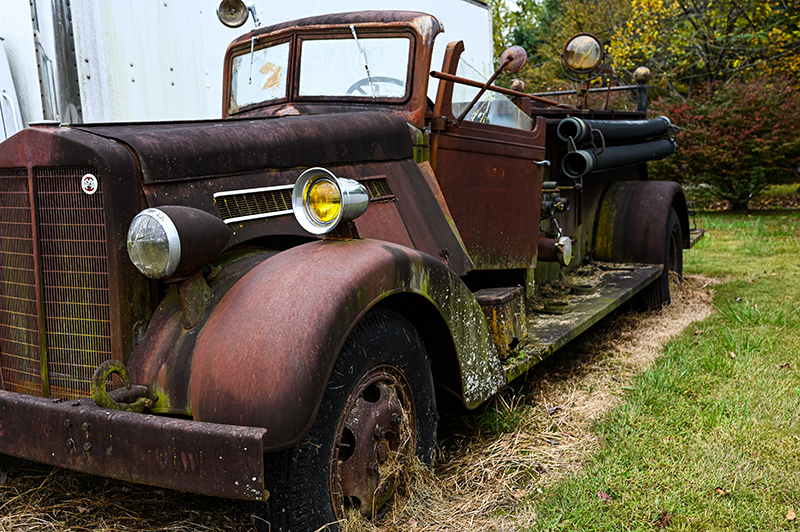 My favorite is a 1960's Flxible Bus. It's got turquoise and teal trim. So very mod!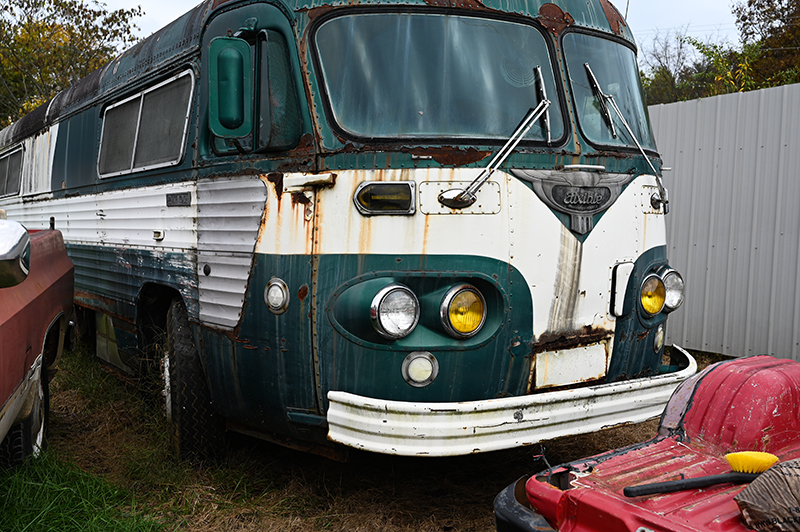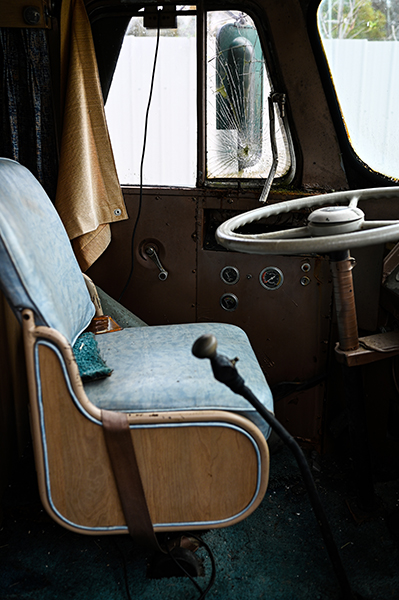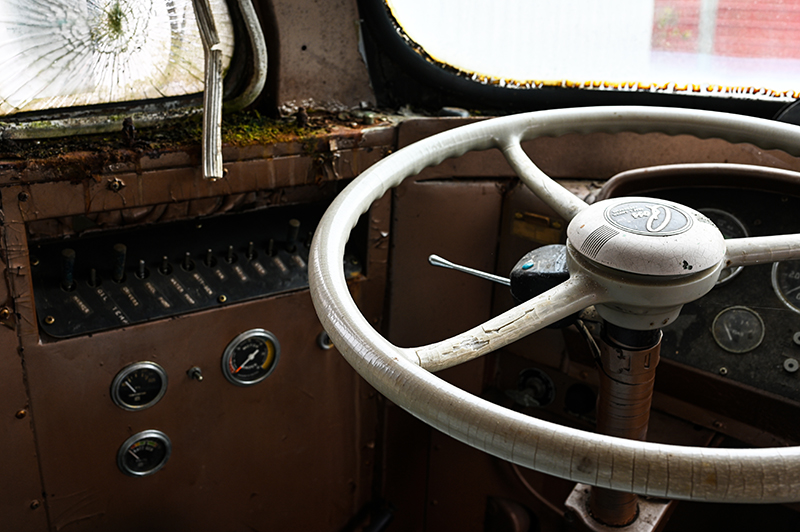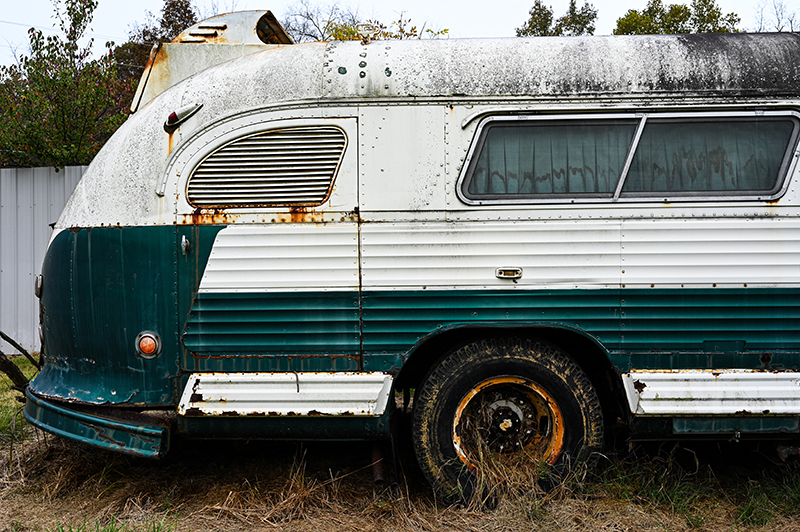 I don't know what collector guys do with all these cars. Sell them? Trade them? Fix them up? Some of these wrecks seem pretty far gone.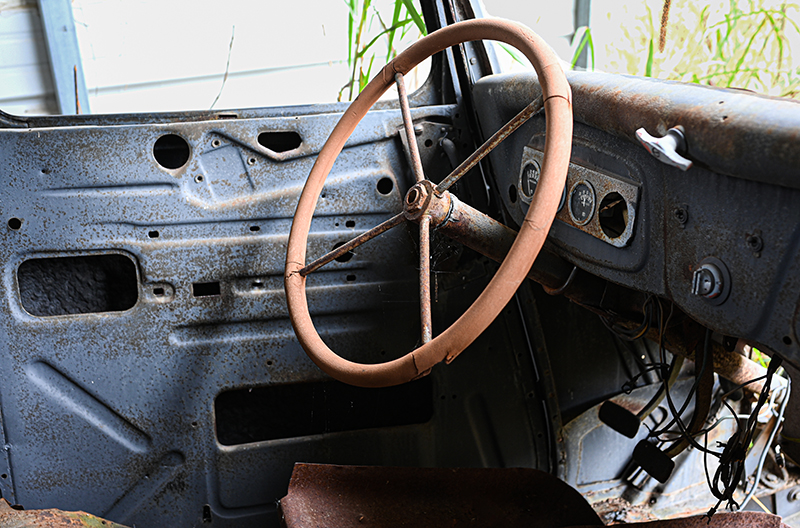 I suspect most collectors buy rusty old cars just because they like the looks of them.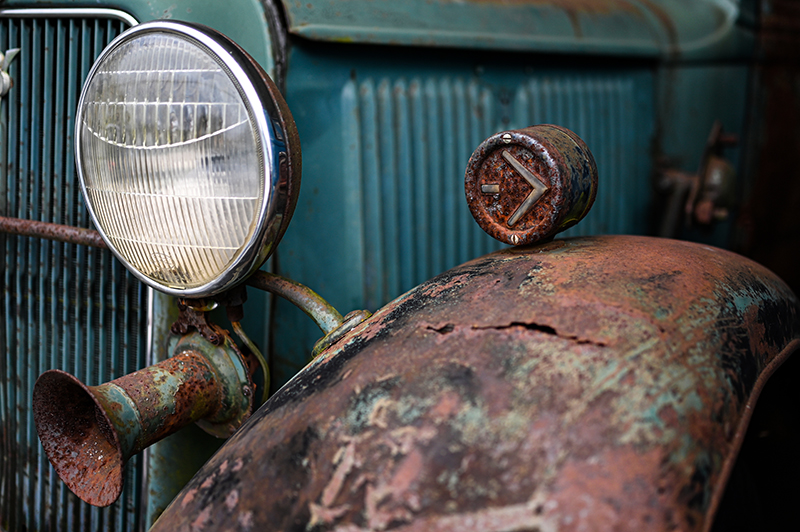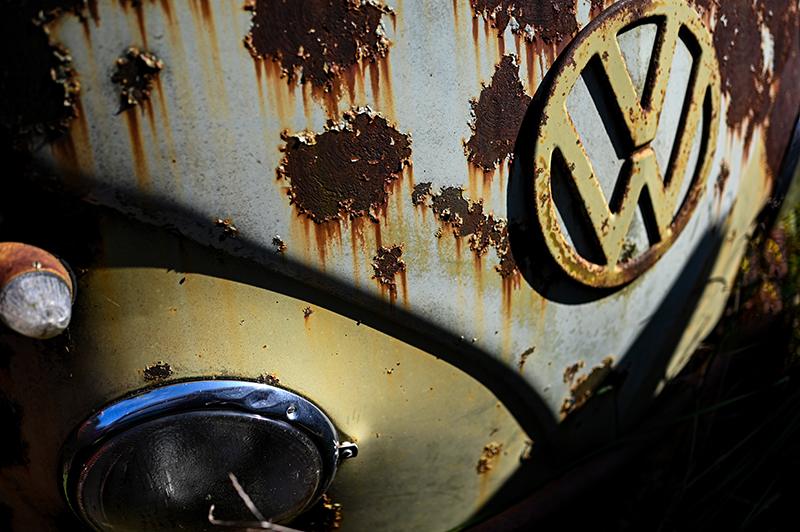 I love these cars, too. They don't make 'em like that anymore. And despite all the rust and ruin, they are still things of beauty. The lines, the form, the chrome details are to be admired, even in their old-age state.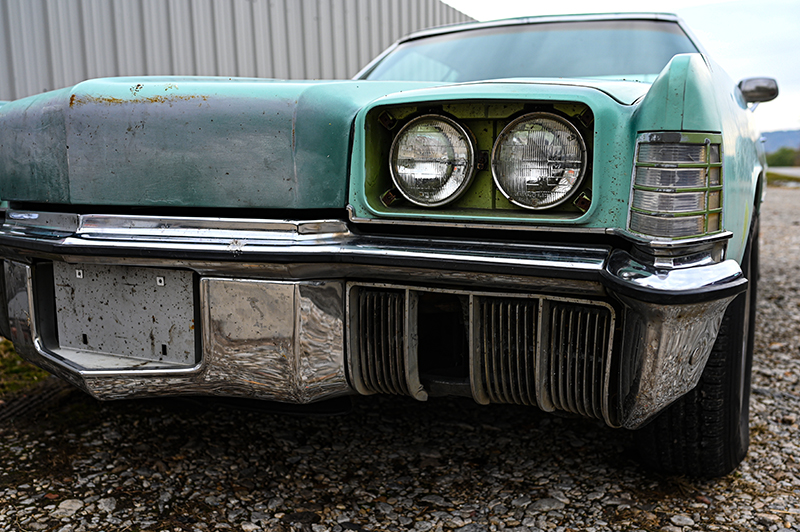 So for everyone who has some age and can remember these cars when they were new, let's say it together –
Eat my rust!