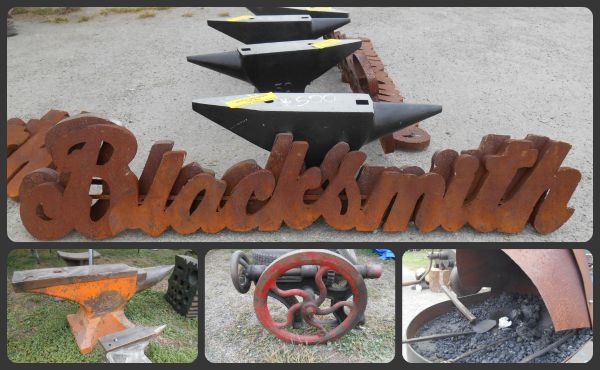 Troy, Ohio
View Map
Once again we have made our annual pilgrimage to the Blacksmith Convention in Troy, Ohio. It's held about the same time as more devout pilgrims are heading to Mecca, but unlike the Hajj there are fewer casualties at SOFA.
Here at the Southern Ohio Forge & Anvil meet, avid members (who I affectionately call The Dirty Pants Club) can swap tall tales of rusty iron conquests, watch demonstrations of advanced smithing techniques, and select goods and bads from an array of bearded venders. And so the warm and sunny afternoons this weekend were spent ambling around the fairgrounds in search of tools for this antique trade. A long list of rusty supplies was procured and stuffed into the motorhome, including a spanking new 110 lb. anvil that even I thought was pretty cool.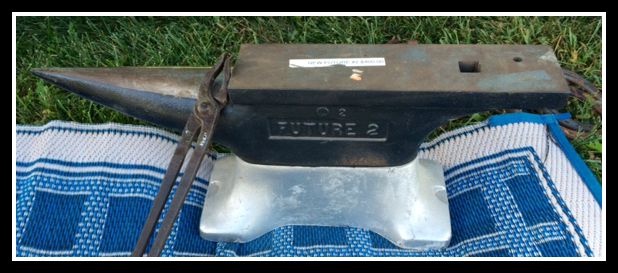 The keynote speaker for the conference, what little he actually did say, was a lean and lanky gentleman from Alabama who demonstrated foundry casting. He and his team poured a couple hundred pounds of fiery molten iron into a casting mold to create a signature anvil for SOFA. It took a whole day to cool, and was presented to a long-time member of the Ohio club.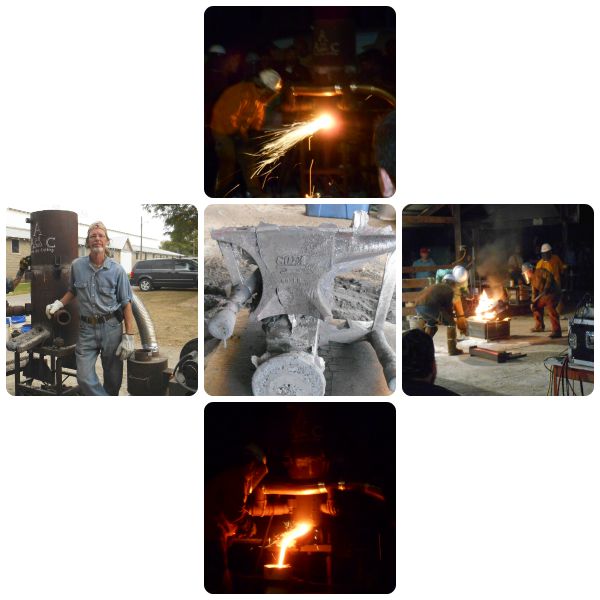 This large gathering of Smithy's is located at the Miami County fairgrounds in Troy – a vast and sprawling complex of white-washed buildings, horse barns, and trotter practice tracks. SOFA takes up the entire north side. At the main gallery in the center, artists and pretenders can display their hand-forged items and compete for rewards and recognition. Tim was feted with a Third Place ribbon, a cash prize, and a round of applause for his entry of Assorted Door Hardware.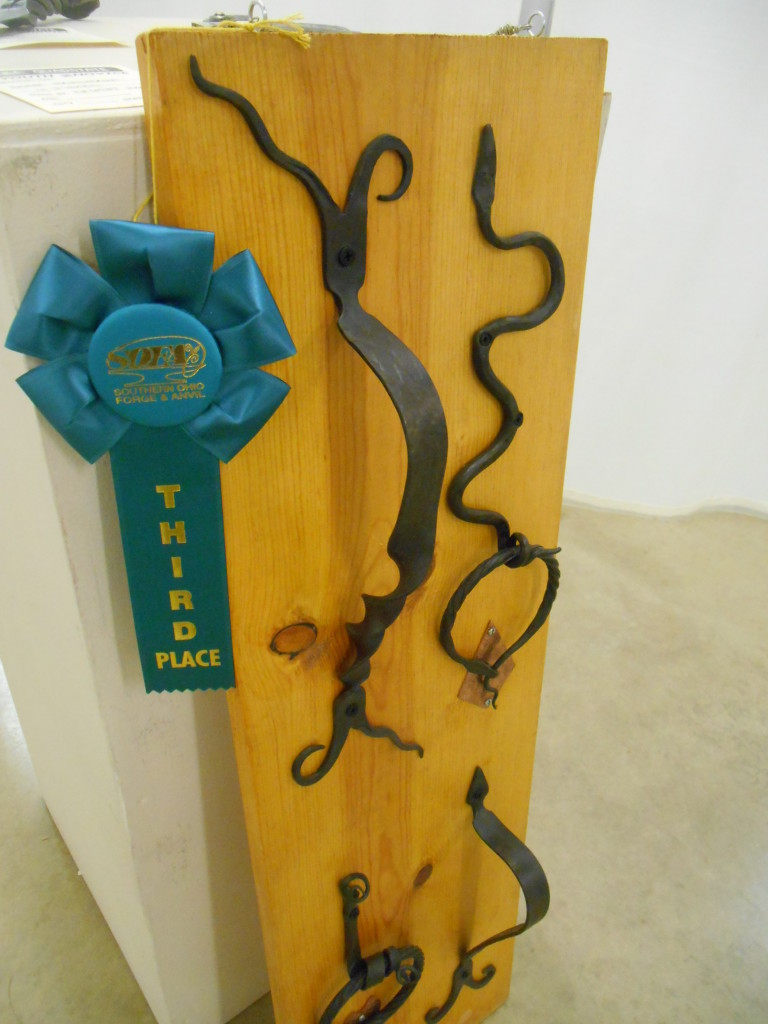 I lucked into an estate auction on the far end of the fairgrounds on Saturday. The departed was a gentleman from Dayton, and obviously a Mad Scientist of the highest order. He had amassed a collection of radio parts and equipment from the 1930s thru the 1960s that was unparalleled in scope and size to anything the auctioneer or audience had ever seen. I'm talking oscilloscopes and Geiger counters and naval telescopes and tables filled with every voltage meter ever invented. There was a device inside a steamer trunk with such strange knobs and tubes that I was sure it was a time machine. It was the best auction I'd ever seen and I happily stayed for hours. Bought a bunch of cool old stuff, including a brass telegraph key from 1876 that may turn out to be a very special artifact indeed. It will all be catalogued and placed for sale at my Etsy vintage store soon – www.Booth88.etsy.com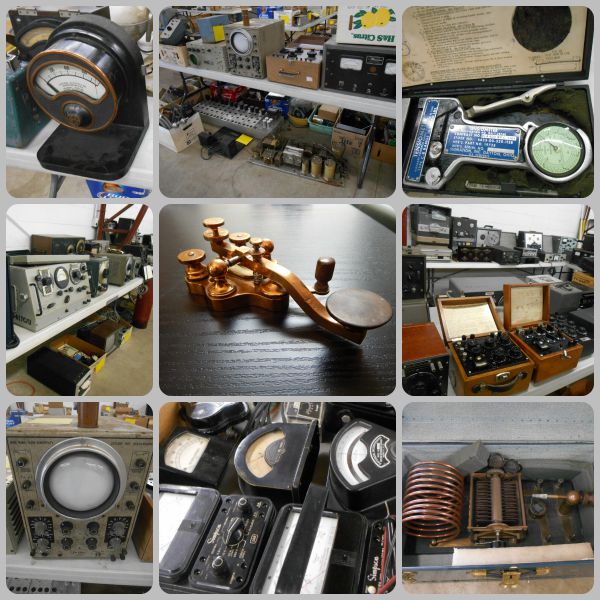 And if you'd like to peruse Tim's prize-winning blacksmith items, you can visit his store at www.dancingmantis.com