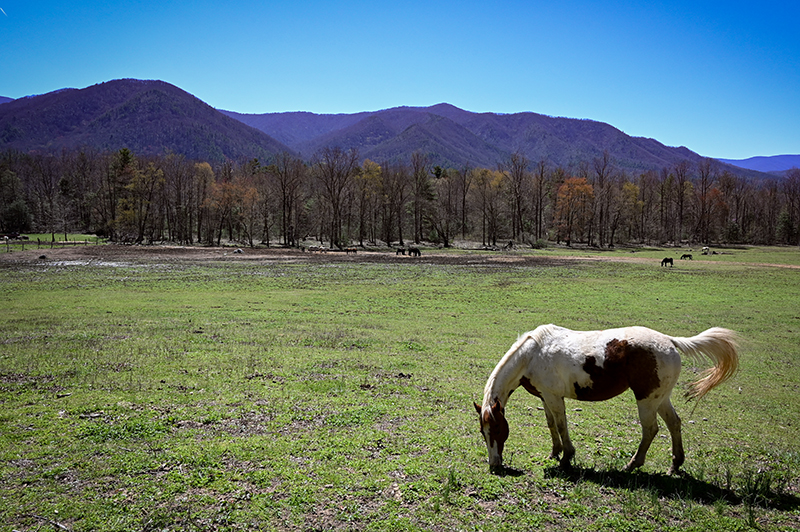 Sometimes you have to make things happen.  Even if it means traveling alone.
We couldn't coordinate our schedules this spring, so I ended up in the Smoky Mountains alone (plus dog), leaving the hubby behind (with cats).  I really don't mind traveling by myself.  Does that make me an introvert?
There's a bunch of campgrounds in Pigeon Forge, right on the edge of the national park.  My little motorhome lets me travel solo, but stay in proximity to others.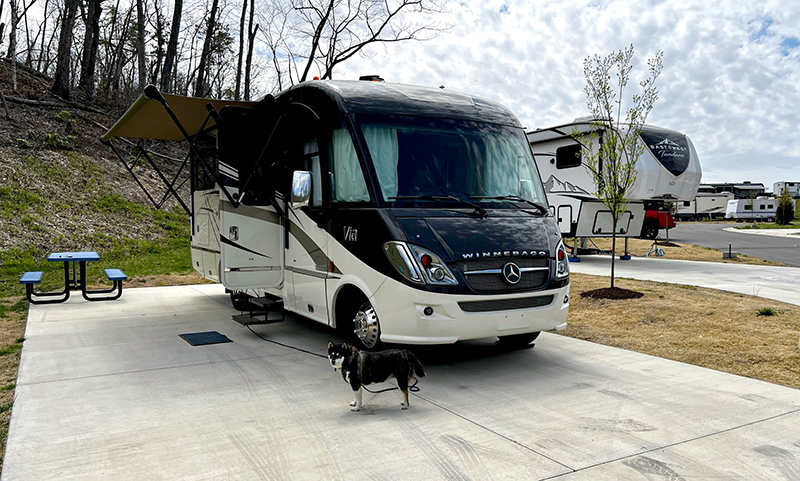 The main drag in the Smokies runs through three towns – Sevierville, Pigeon Forge, and Gatlinburg.  They're all shopping and dining meccas.  I carefully avoided crowds all week, and the sum total of my shopping & dining experience was lunch at the Old Mill.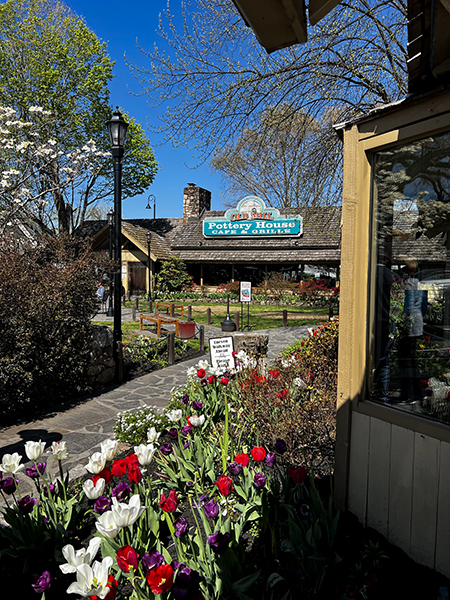 All these towns are filled with terrific tourist venues – dinner theaters, oddity museums, midget wresting, putt-putt golf, go-karts, bungee jumping, and you-name-it.  But I just wasn't in the mood for the company of strangers.  Except for a slide down a mountain coaster – $18 for an 8 minute ride.  Worth it!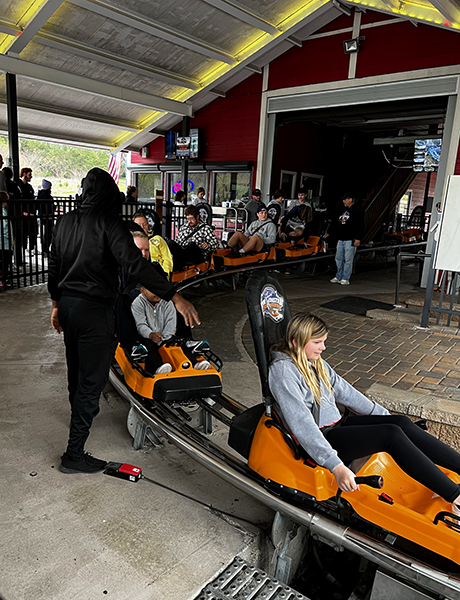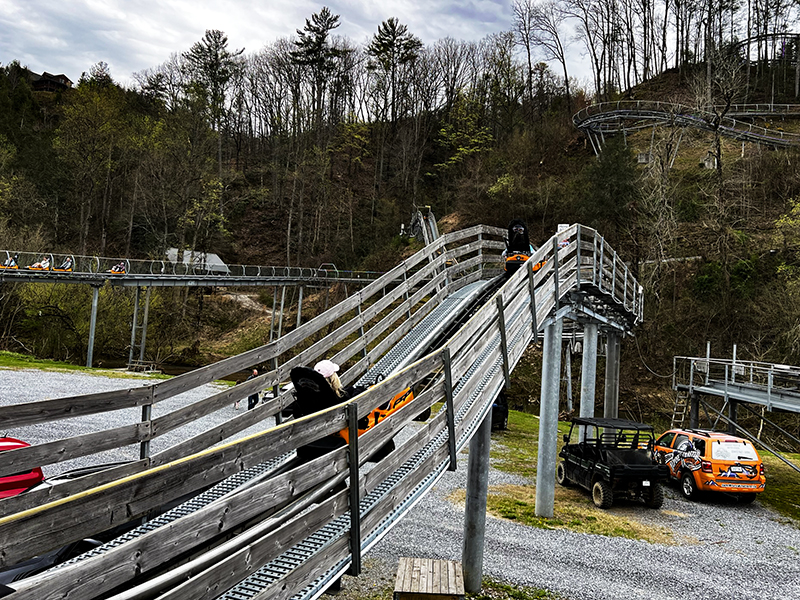 I found a quiet walking trail along the Little Pigeon River.  That made the dog happy.  I think we're both introverts.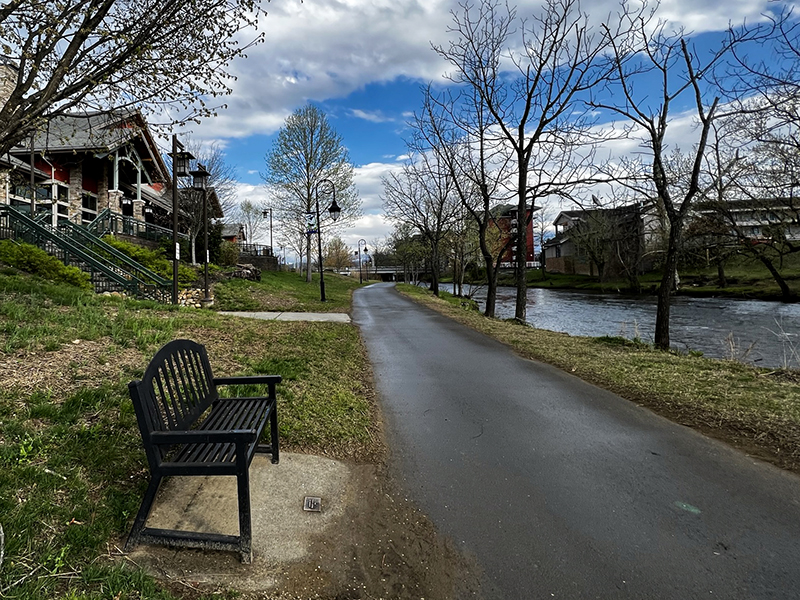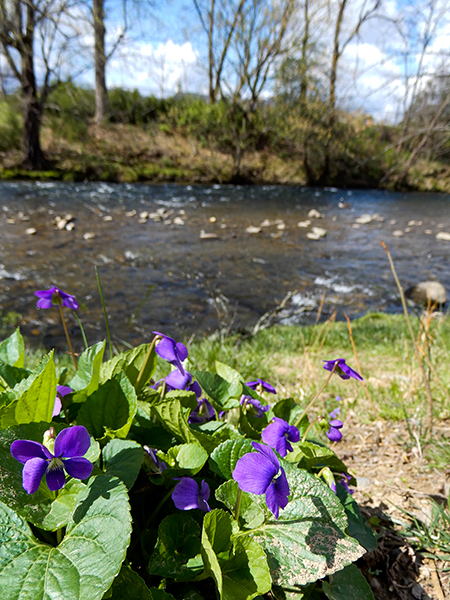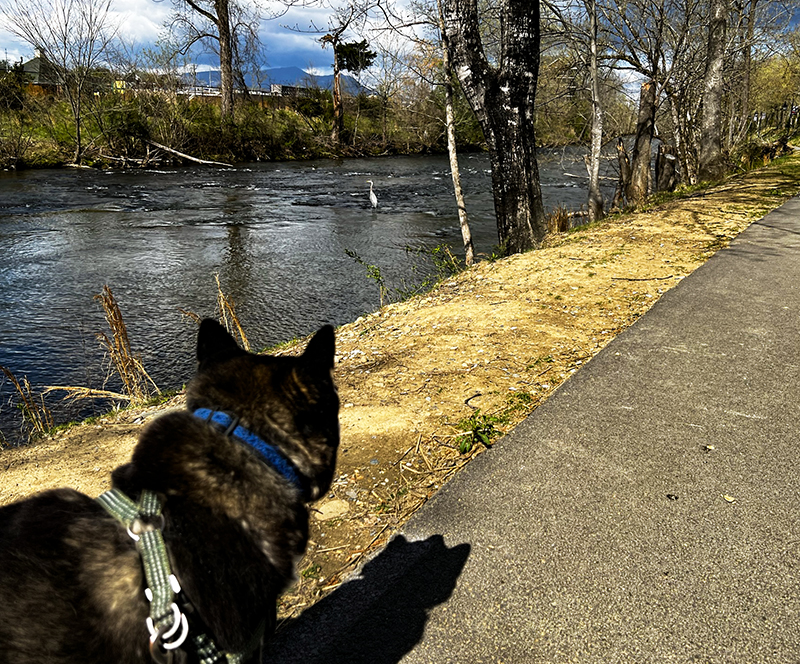 Gatlinburg sure has changed in the last 20 years.  What used to be a sleepy little mountain town is now a continuous strip of – what else – shopping and dining.  Plus every type of rental cabin they can build on a hill.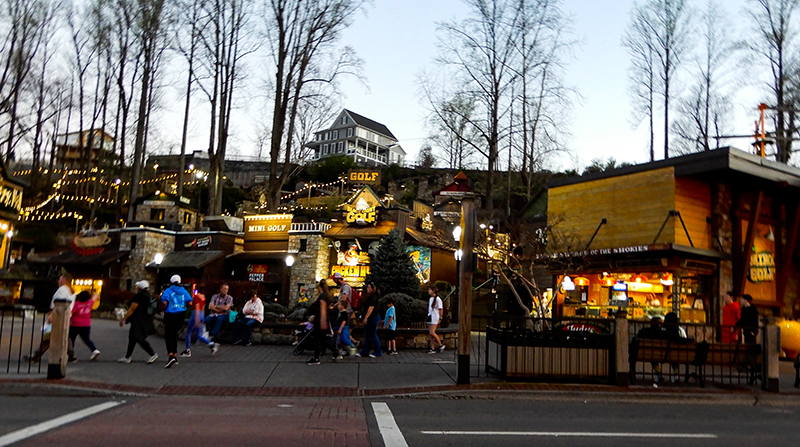 Ober Gatlinburg is a chair lift that runs to the top of the mountain.  Looked pretty cool, and I might have tried it, but the dog was with me that evening.  She's not a fan of heights.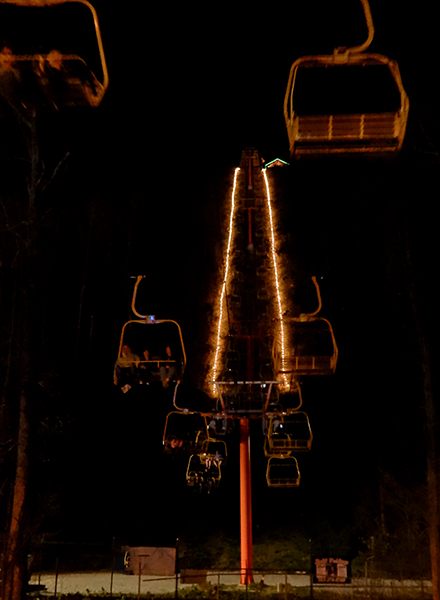 The big reason I came here was to tour Great Smoky Mountains National Park.  The park entrance overlooks Gatlinburg…
It's 24 miles from the park entrance to the famous Cades Cove valley, and it took about six hours to complete the loop. Because (a) I stopped every two miles to gawk, and (b) the speed limit is only 30 mph.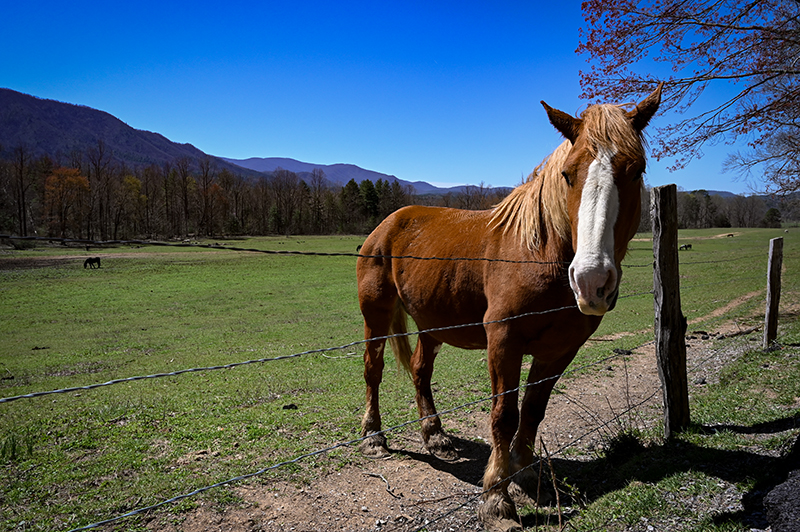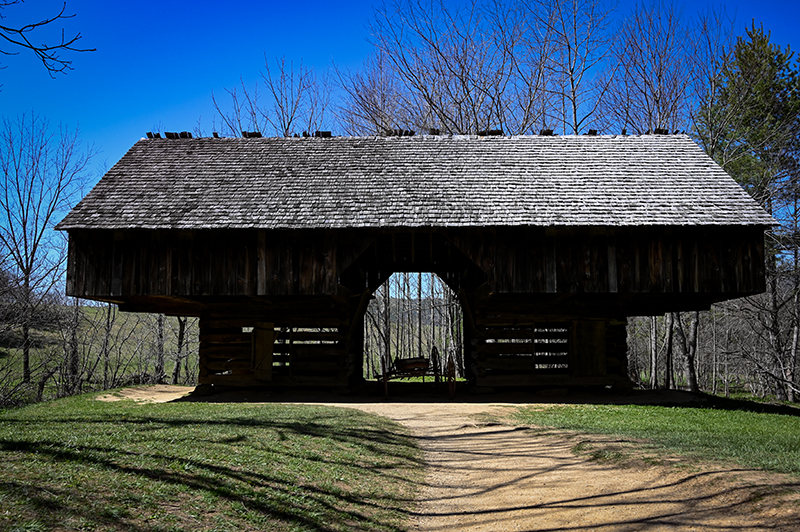 My idea of heaven is a sitting beside a cold boulder-strewn mountain stream. Alone, thank you.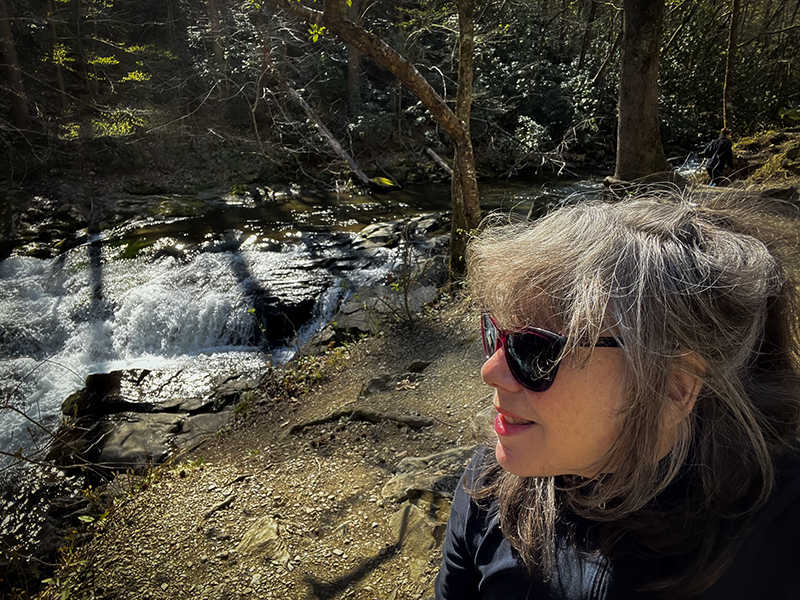 Cades Cove is a lovely little valley squeezed between mountains.  Settlers were here early on.  This church had chestnut paneling – something you don't see anymore since all the American chestnut trees were wiped out a hundred years ago by a blight.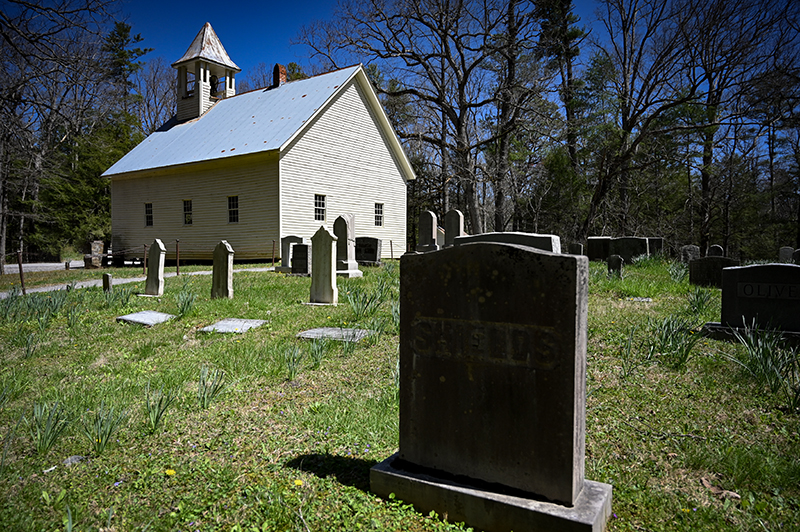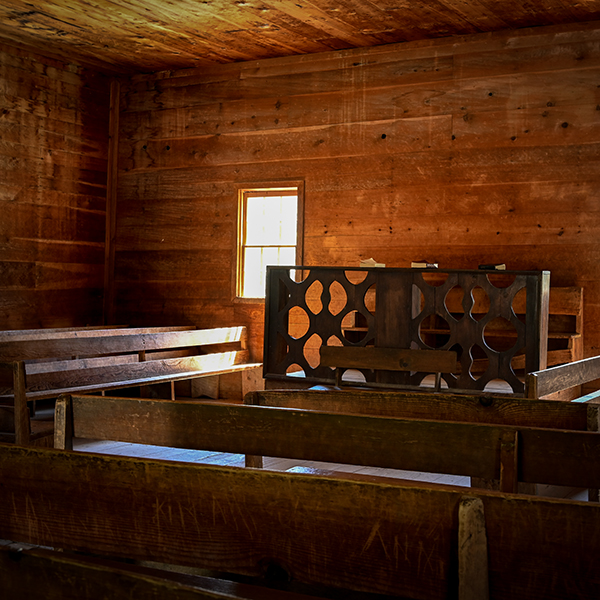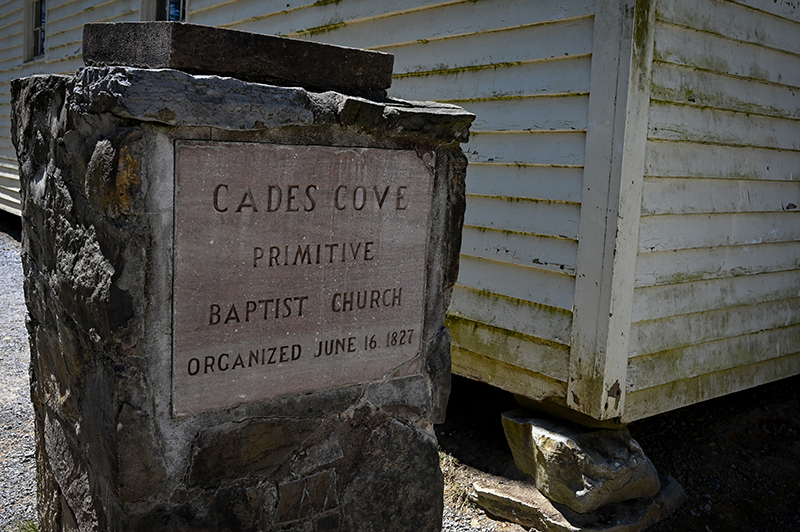 Smoky Mountains National Park has hundreds of pull-out spots along the drive.  Jump out of the car anytime you want. Oooh – another boulder stream! Pull over!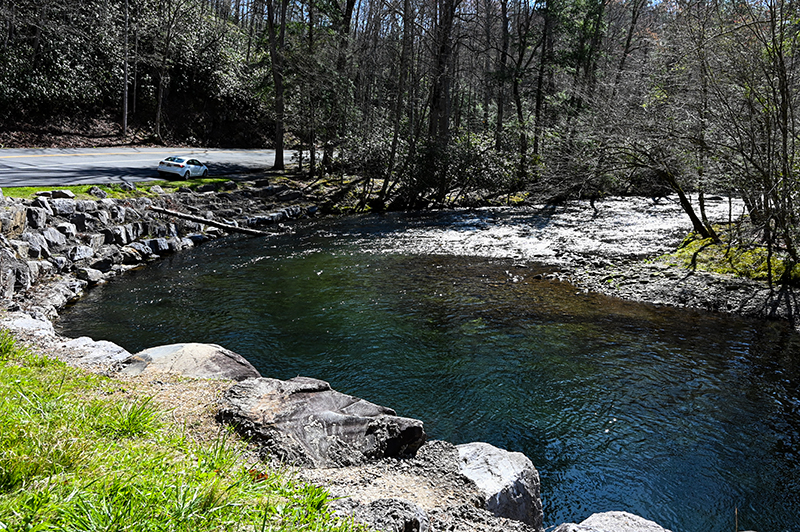 There's old log cabins and homesteads you can tour, too.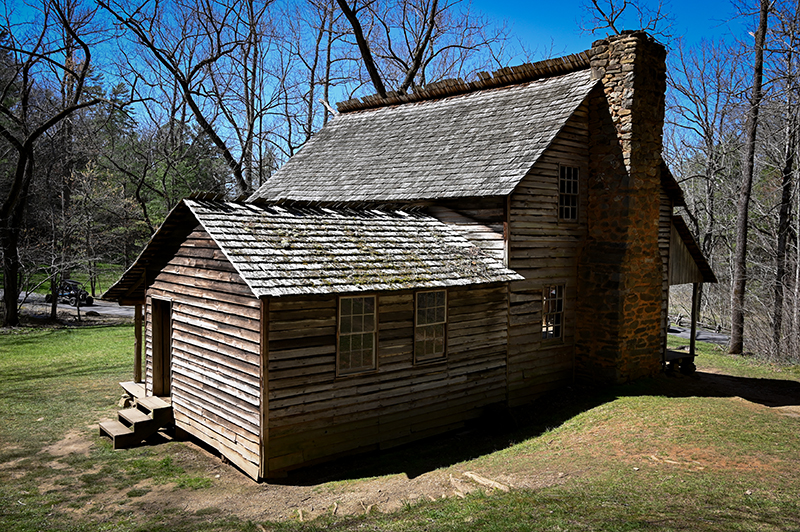 Whoops, there's another stream.  Let's sit on a rock.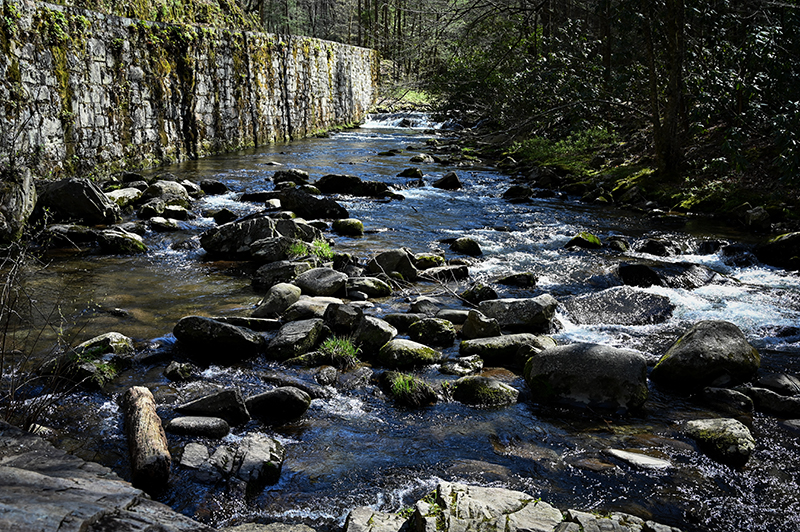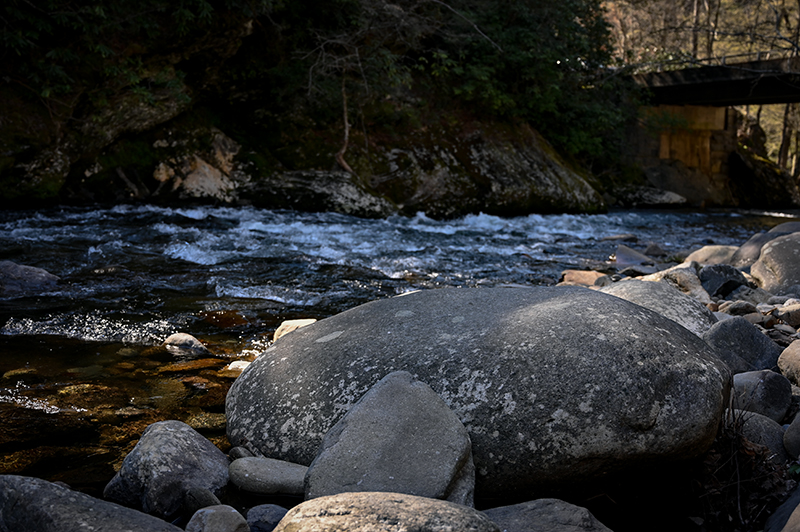 Evenings found me & dog back at the campground, tuckered out and happy.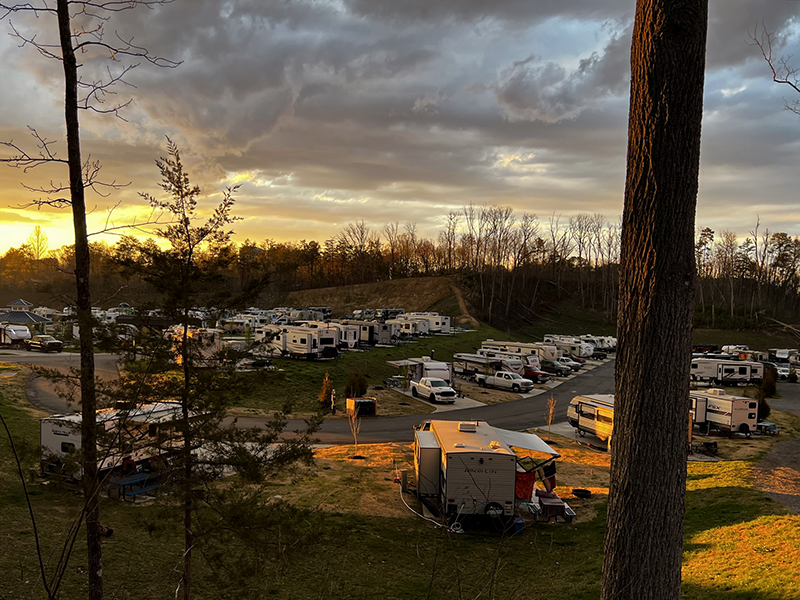 There's plenty of safe places to visit by yourself.  If you can't find a travel buddy, just be brave and go solo. You'll be fine!