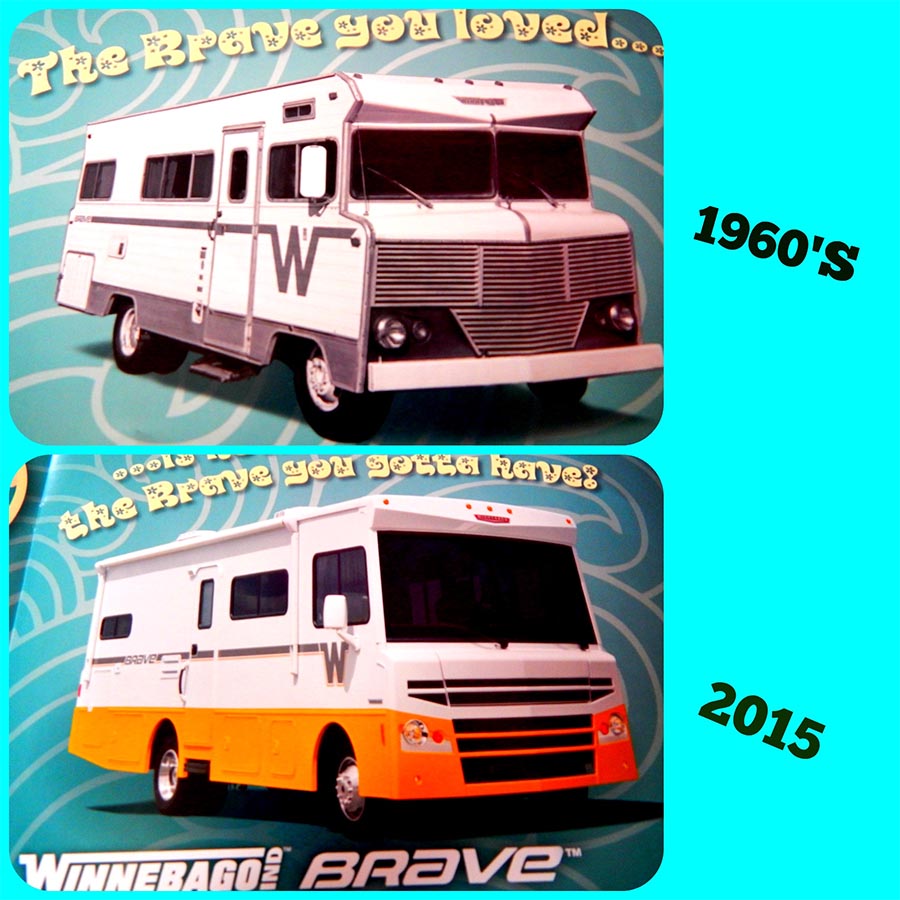 The producers of RV and Boat Shows are clever. Very clever indeed. They schedule the big consumer shows in the dead of winter, when us outdoorsy types are deep in throes of cabin fever, itching to play in the sunshine with our motor toys.
Just look at the parade of folks shuffling around in their camo pants at the RV & Boat show, with skin as sallow as a salamander and eyes glazed over dreaming of summer. And every year I'm one of them. Well, except for the camo pants, of course.
Usually I have no trouble dodging Show Fever – that nagging urge to buy something new and glossy with a big motor in order to thwart the winter doldrums. Shoes usually do it for me – it's a less expensive fix for my sagging mood and typically doesn't require a bank loan. And Tim is even less susceptible to Show Fever than I, being infinitely more sensible and far less vulnerable to shiny things that cost as much as a nice-size house.
Well, there's always the exception to the rule.
This year Tim fell in love with the new Winnebago Brave motorhome. It's a retro-looking reissue of the 1960's version with a clean, contemporary interior. Outside it's a big square box on wheels including the iconic eyebrow over the cab.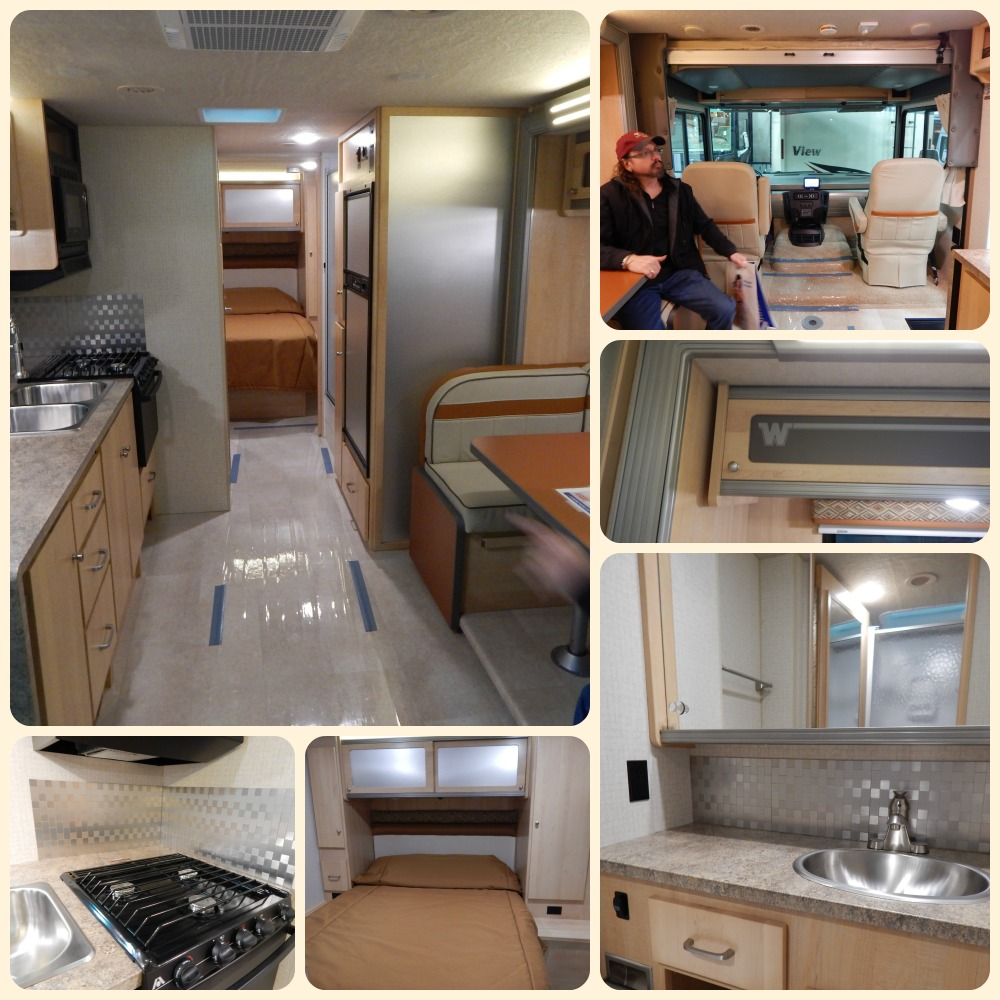 As anyone with a boat, RV, or even a motorcycle can tell you, you're always planning for your next rig. The one you're gonna buy after you're through with your current model. Usually the trend is to go bigger and better. Move up in class. Get more features, more room, more power, more expensive.
Our Flying Mantis is a Class B+ motorhome. It looks like a passenger van on steroids. The brand is Coach House, which is a boutique manufacturer of luxury models on a small chassis. We love it. It's swanky inside and out, and extremely easy to drive and park because of its compact size. Strangers often marvel and say, "You could take that anywhere!" And we have.
But with a smaller size RV you've got to give up something. There's only so much you can cram into a vehicle 26' long. So our model doesn't have a dedicated bedroom. Instead, the sofa jackknifes into a queen-size bed which most of the time is not a detriment. But once in a while I'd like to take a nap away from the noise of the TV and bustle of the kitchen.
So I always had in mind that an upgrade to a Class A would be the next logical step. Class A motorhomes are built on a bus chassis, and have a bedroom separated from the living room area. Tim, on the other hand, seems immune to the upgrade wannabes. He doesn't like the Class A's. Too big, he says. Too hard to park. Trickier to drive and back up. Can't get into the little state parks we love to visit. All in all, he's a-gin' it.
So imagine my surprise when he spots the Winnebago Brave and squeals like a pre-teen at a Beiber concert. It's the first Class A he's ever liked. Ever hinted at considering. Which made all the salesmen salivate and stick to us like bees on honey BBQ.
We spent too many hours inside the Winnebago Brave, and whipped up way too much excitement from the salesmen – they thought they smelled a fresh kill. At last we departed for the parking lot and a chance to calm down.
The next morning, in the cool, clear light of day, the fever had passed. Whew – that was a close call! Next year I'll bring along some antibiotics and a jug of ice water. Maybe that will chill out the Show Fever!