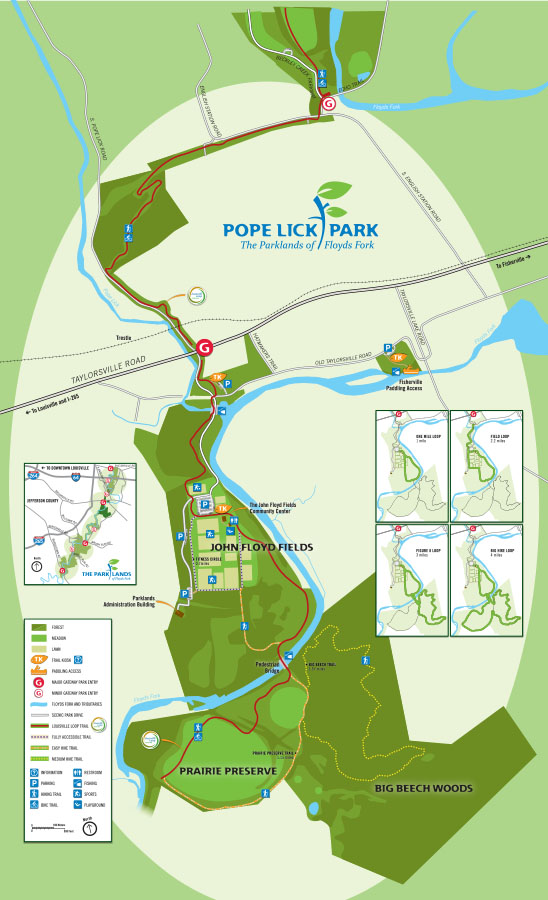 Pope Lick. Funny name. Great park.

About this time of year we start missing our little coach. The RV has been winterized, which means it's sitting lonesome in the bay at the storage place with non-toxic antifreeze in the water lines and the curtains pulled down. 
We usually start her up every few weeks and drive around a little to round out the tires and charge the house batteries.
Today we packed a picnic lunch, grabbed the dog, and headed to one of Louisville's fine new parks – Pope Lick.
We turned on the furnace and dined on ham sandwiches and olives in the coach. Then out we went for a good long winter stroll along a lively branch of Floyd's Fork Creek.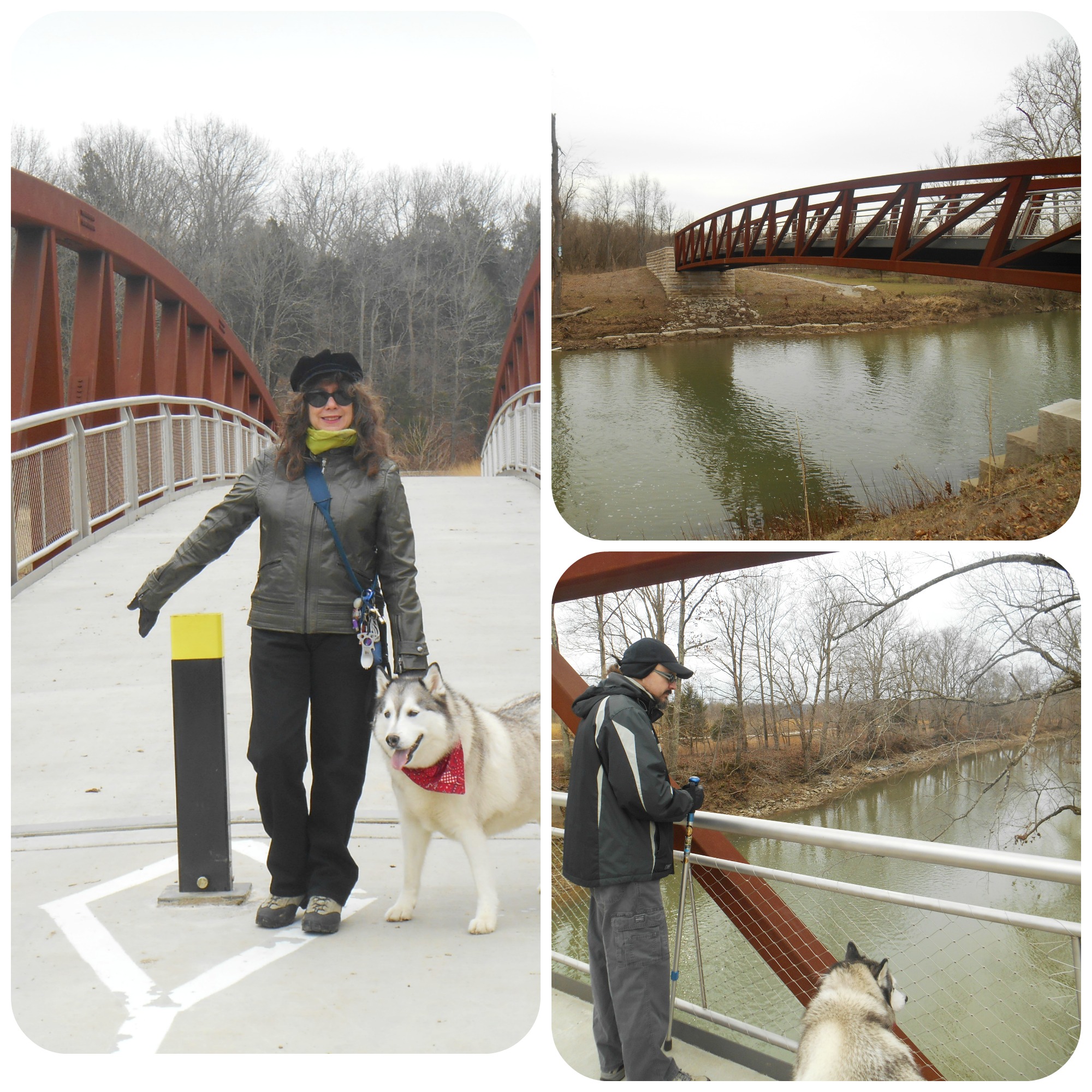 These new city parks, part of a 100 mile Loop Walk, are in various stages of completion. When it's all finished, you'll be able to bike, skate, or walk the splendid new paths across the entire county, skipping from one park to another.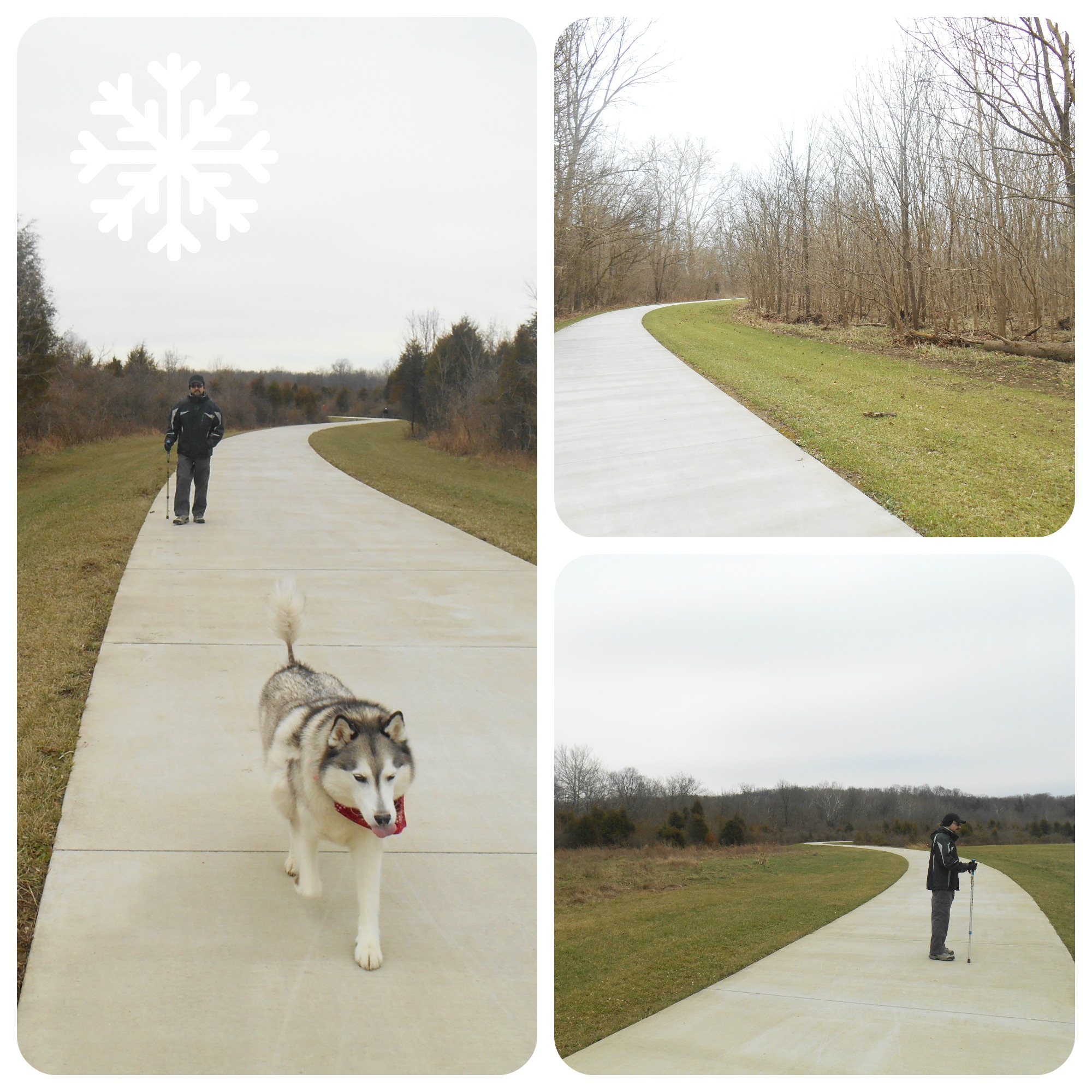 They've put a lot of thought and money into this ambitious project, and over on our side of the county two enormous parks are now linked together. Formerly farmland, the city has shown tremendous foresight in preserving the land around a navigable creek with acres of playing fields, prairie grass, sycamores and tulip poplars, and miles of walking paths and trails.
Great way to walk off all the holiday calories!