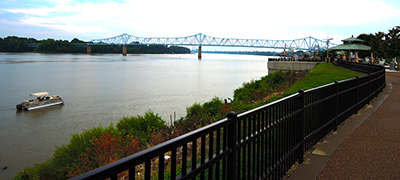 I've visited a cluster of river towns up and down the Ohio River this summer, and Owensboro was the largest and by far the best. But the real reason for coming to Owensboro was the River Valley Cluster Show which is a big fancy-pants dog show.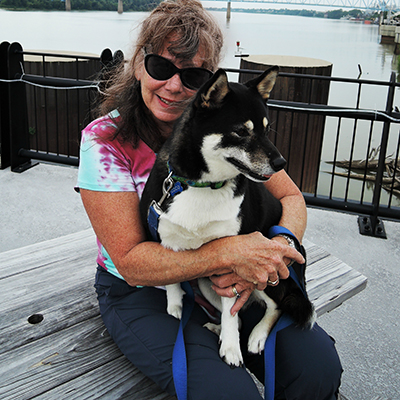 Our dog, Coco, is a Shiba Inu, which is a Japanese breed related to the Akita. Shibas are notorious for being hard to train because they are stubborn and willful, and I figured, well, how hard could it be? We got her from a reputable breeder and she was expensive, purebred, and a complete mess. Ever seen an unhappy puppy? Me neither, but Coco was disagreeable from Day One. Cranky, snarling and mean, she bit us every day for a year and a half. Not just little puppy nips – I'm talking puncture wounds and BandAids. It was like living with a shark. It got so bad that I thought about finding a burlap bag with vague fantasies of tossing her off a bridge. But instead we went to obedience school.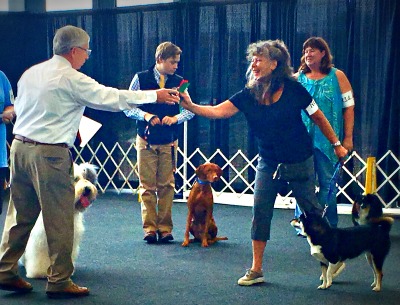 I've lost count, but we took 13 or 14 obedience courses just trying to tame this beastly pooch. So count it out: 14 courses x 8 weekly classes = a lot of time and money put into this dog. Coco is nearly three years old now, and hasn't bitten us in a good, oh, five or six months now. And since she's had all this expensive training I thought, heck, let's try to do some dog shows.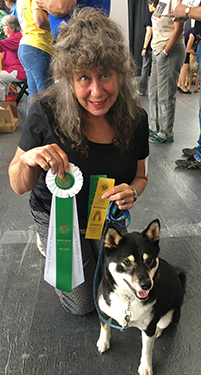 So we went to the Owensboro River Valley Cluster Show with limited expectations. It was the first time I've ever shown a dog. We trained for Rally Trials, which is a type of obedience competition. The rally course is laid out on the floor with a dozen or so stations and you and the dog have to perform a particular task at each station in a precise manner. It only takes a couple of minutes to run the course and you're judged on accuracy and teamwork, not time. And damn, Coco was perfect! My rotten dog placed second and third over two days of trails and she earned her Rally Novice A title. Unbelievable!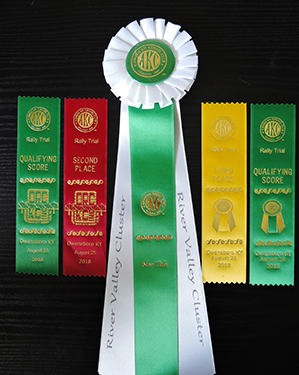 We had a lot of free time between dog trials, especially since I didn't have to look for a burlap bag to throw Coco off the Owensboro bridge, so we cruised around town. The River Walk alongside the Ohio River was really spectacular. It's about a mile long, with surprises at every turn, and a string of parks and playgrounds sprinkled with cool sculptures.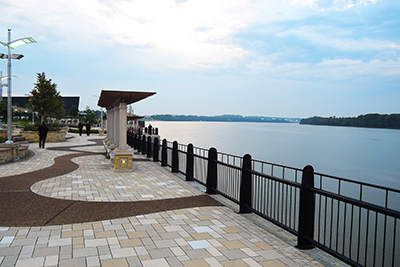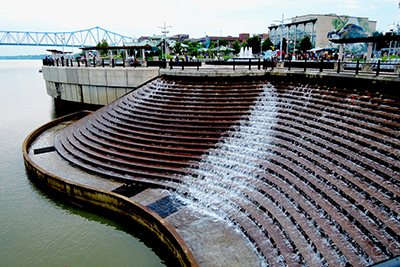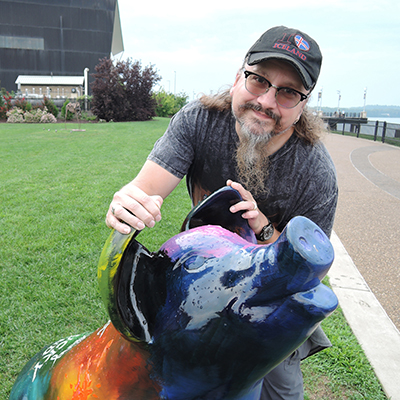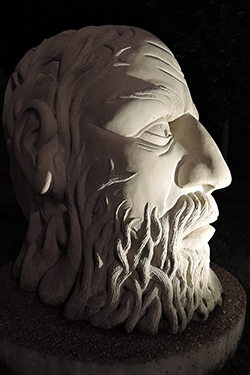 Downtown Owensboro was just as lively, and a short walk from the convention center where the dog show was held. A street concert was held on Friday night featuring a country band and a couple thousand people showed up to party downtown. We loved the food at Famous Bistro and ended up there for both lunch and dinner.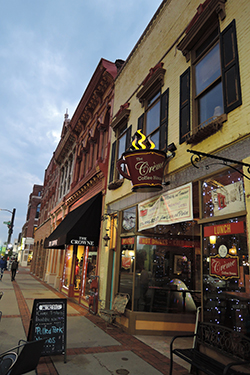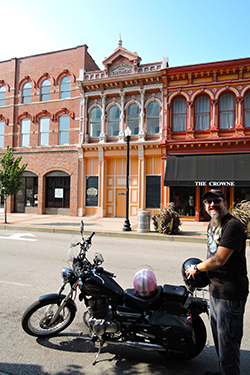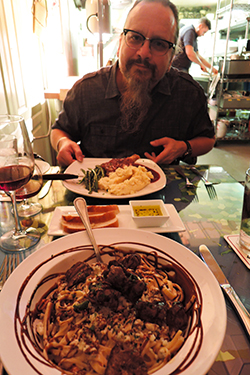 We stayed an extra day after the dog show was finished and visited a couple of Owensboro's museums. The Fine Art Museum was small but had the coolest thing I've ever seen – the Kaleidoscope Cave. You stood in a darkened room and moved around while the screen followed your action with a kaleidoscope of colors. I could have stayed there all afternoon!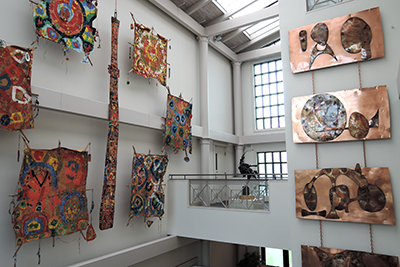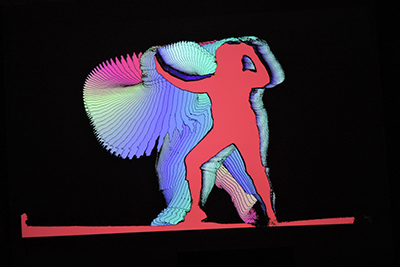 All in all, we had a doggone good time in Owensboro. And I'm encouraged enough to continue Coco's training and try for a couple more obedience titles. But for now we've both earned a rest. Sleep tight, Sweet Shark.