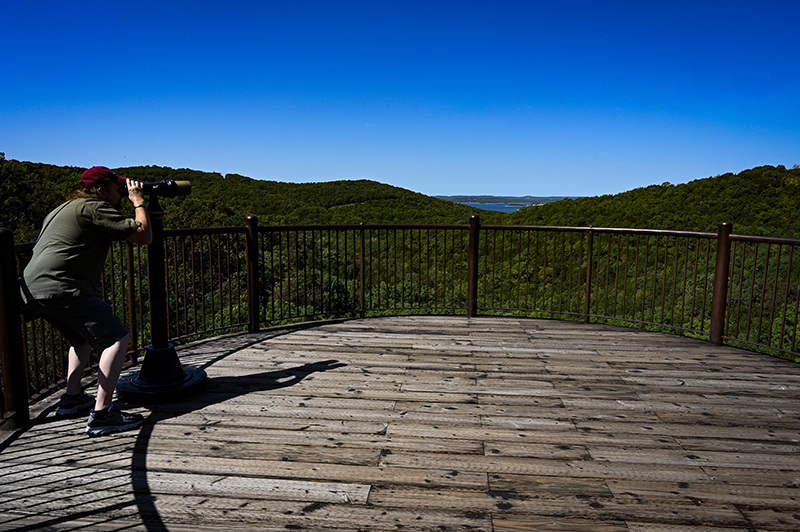 Took a little trip to Branson Missouri for an early-autumn vacation in the Ozark Mountains.
Branson is the Las Vegas of the Hip Replacement crowd. It's known for its theaters and entertainment venues, but without the rowdiness. We don't mind. Suits us fine to be the fastest ones on the sidewalk. And this trip we skipped all the theaters and concentrated on outdoor fun.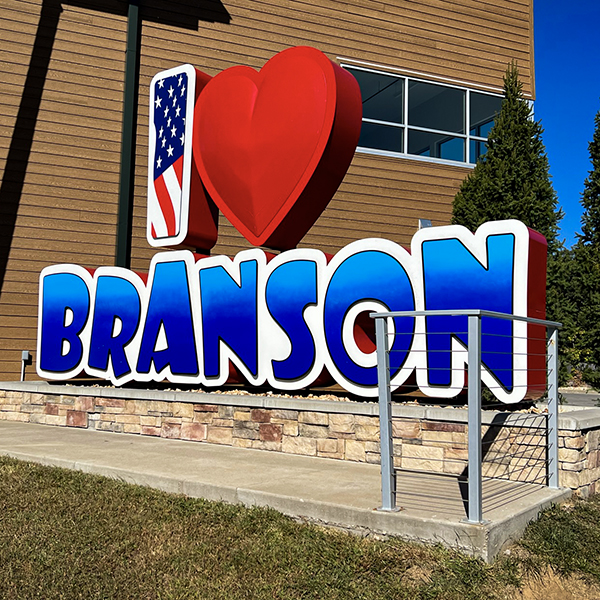 First stop was the Copperhead Mountain Coaster. Not nearly as scary as it sounds! You mount a sled that slides down a track, and you're in charge of the brakes. Go fast or slow – your choice. We rode it twice.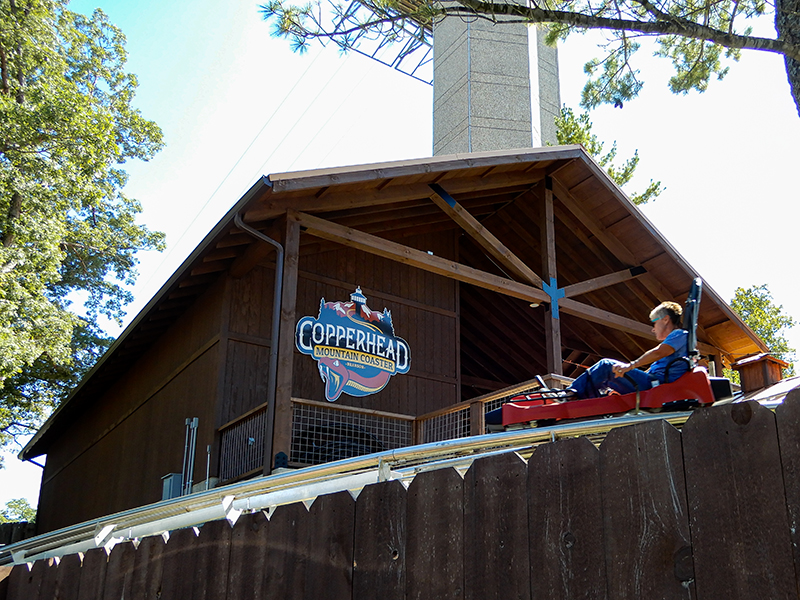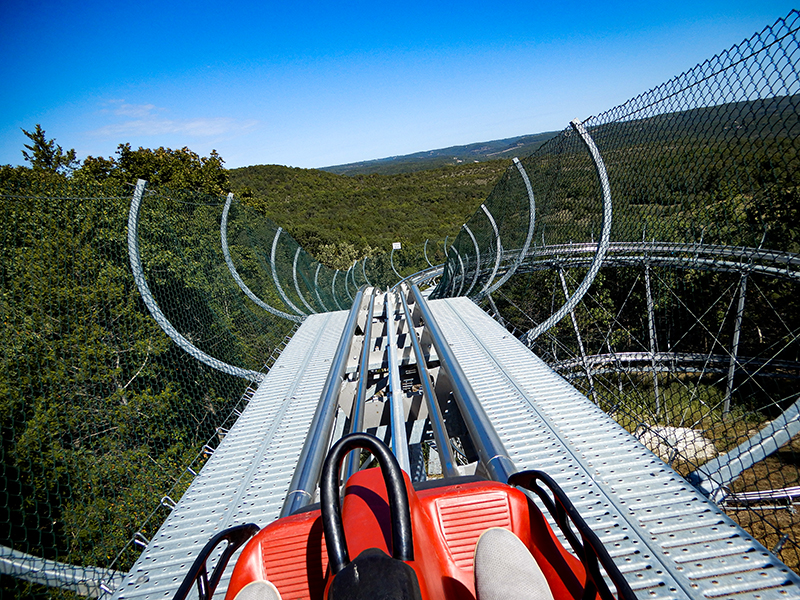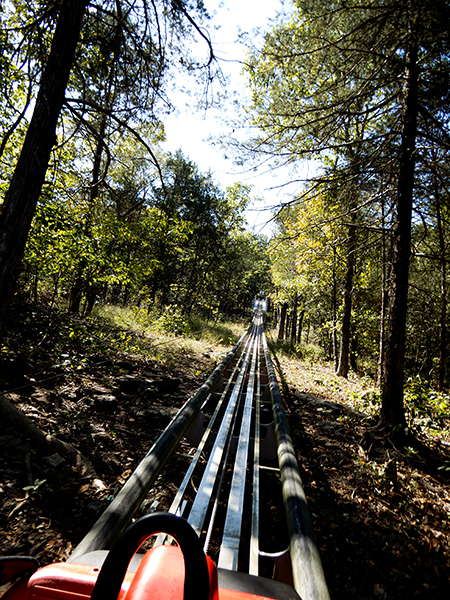 Downtown Branson is surrounded by Lake Taneycomo – which is really a river with a dam at both ends. We couldn't resist riding in a 1960's Car Boat parked at the waterfront. You drive on the street, then right into the water.  There's only a couple hundred of these vintage Amphicars still running.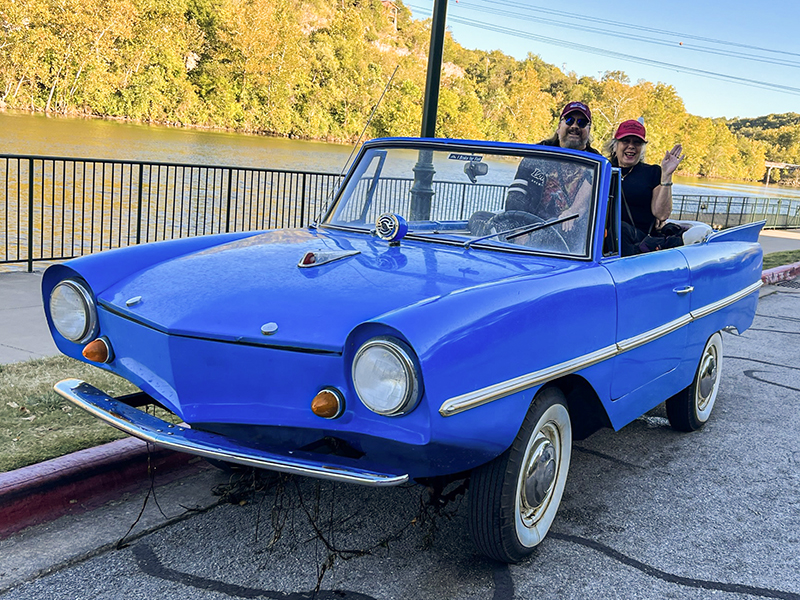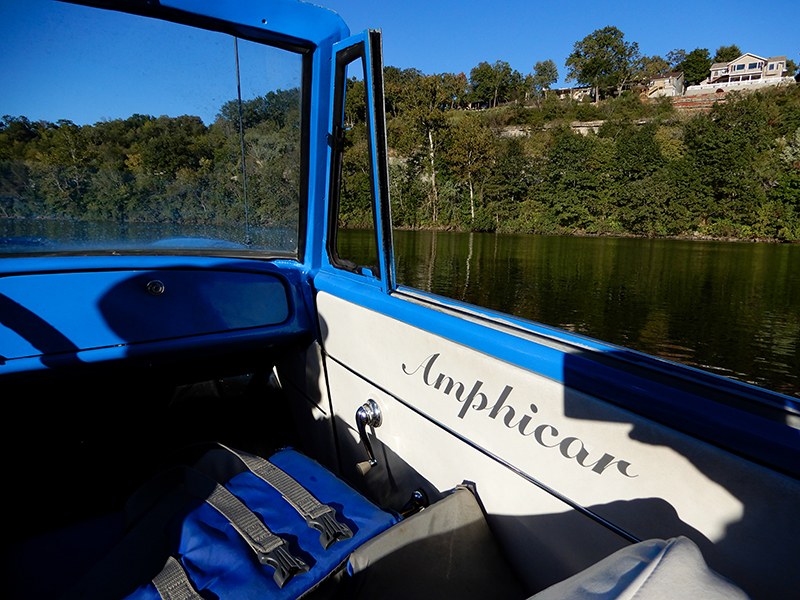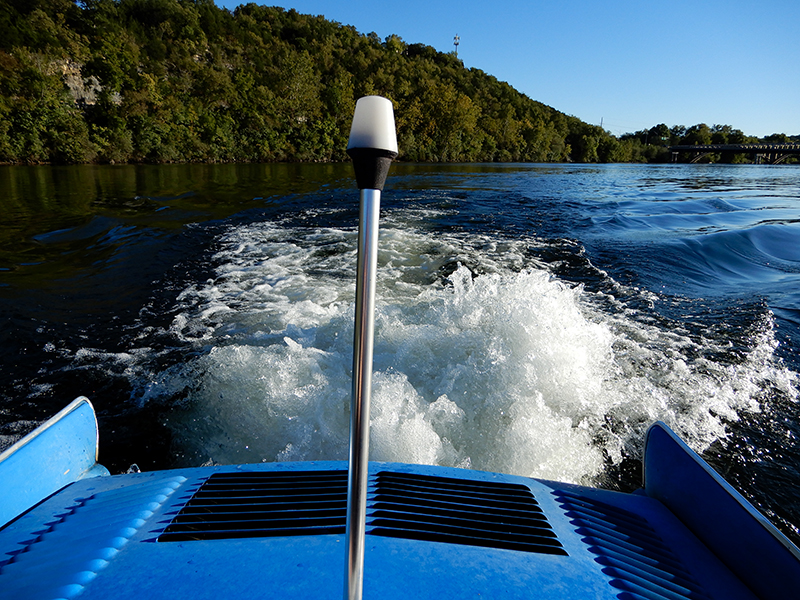 Keeping with the water theme, we spent some time at Table Rock Lake. There's a big State Park here, but alas it has no restaurant. They're missing a an opportunity here!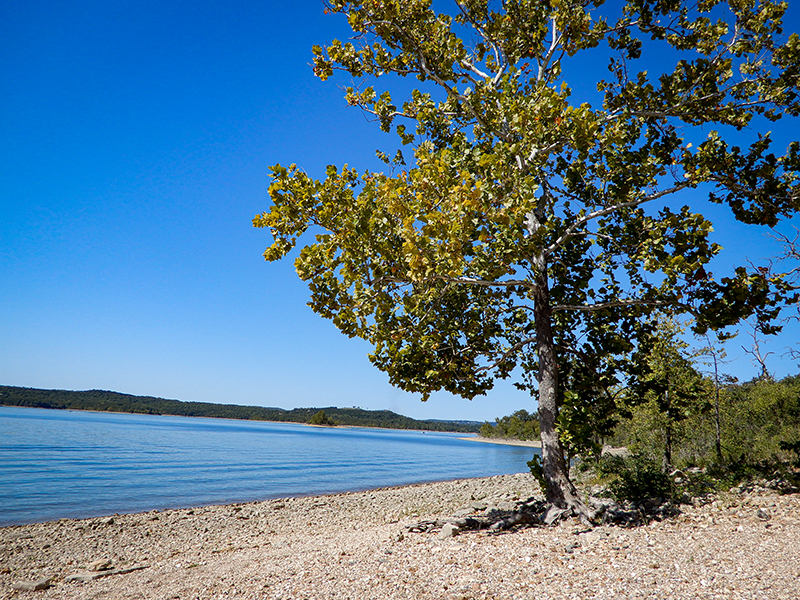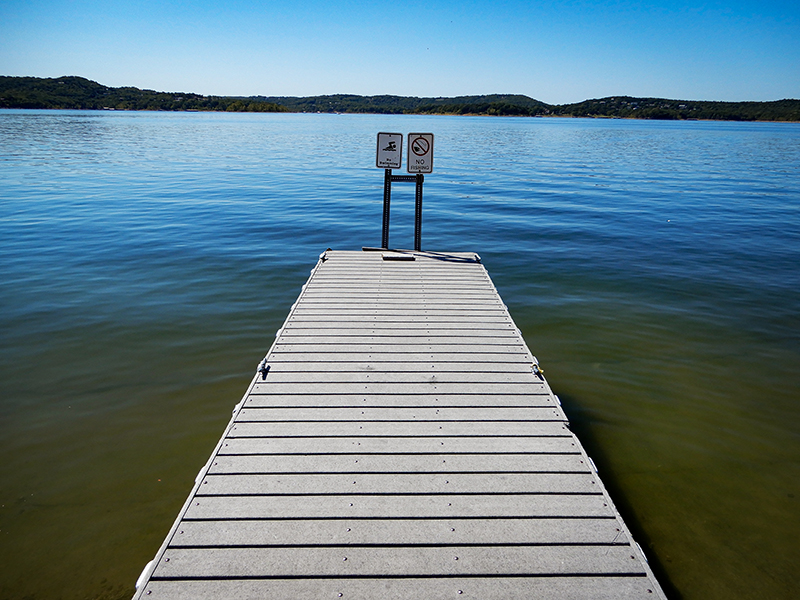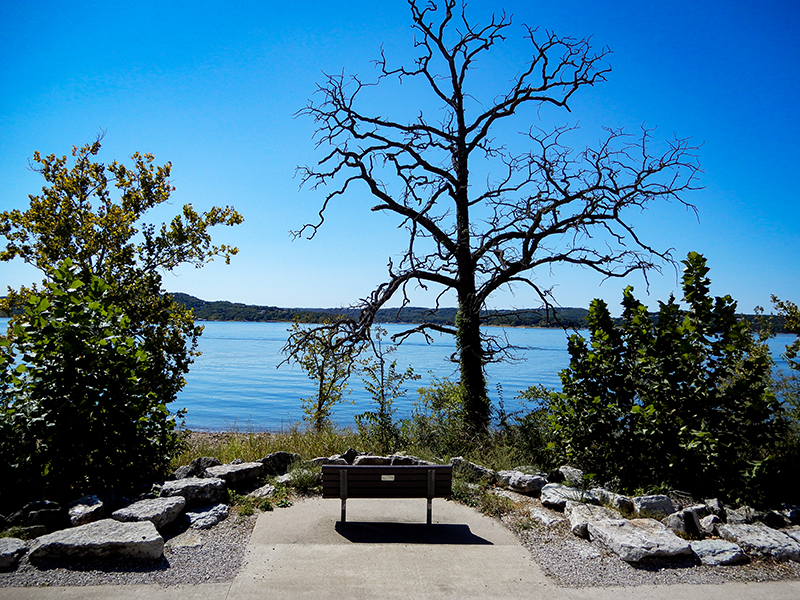 The highlight of our outdoorsy fun was a day at Top of The Rock. It's a giant complex built on the top of a mountain by the guy who founded Bass Pro Shop. He's from the area, and started his retail empire by selling bait out of his parents' garage. Now he's ranked among the top 150 billionaires, and is on a mission to preserve the beauty of the Ozark Mountains.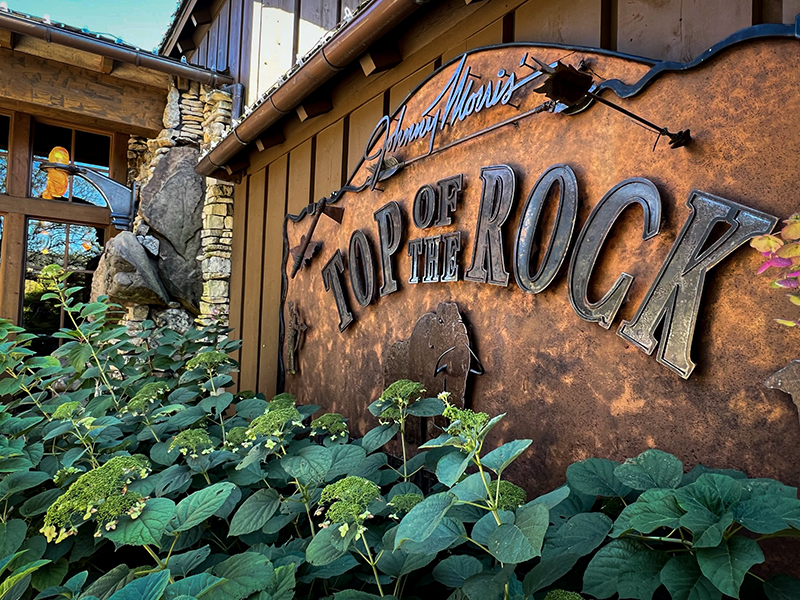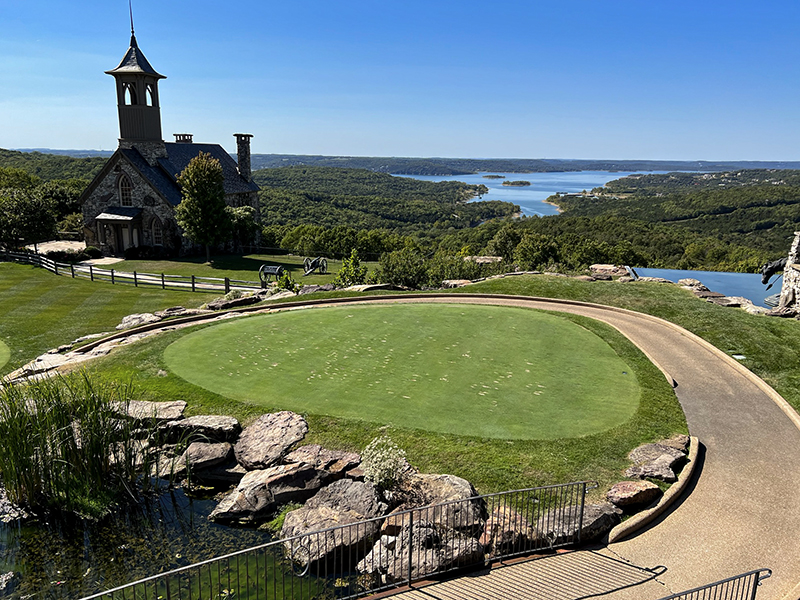 At Top of the Rock, we took a self-guided golf cart tour around Lost Canyon Cave. It's one of my favorite things to do in Branson. Take your time, putter around, enjoy the view!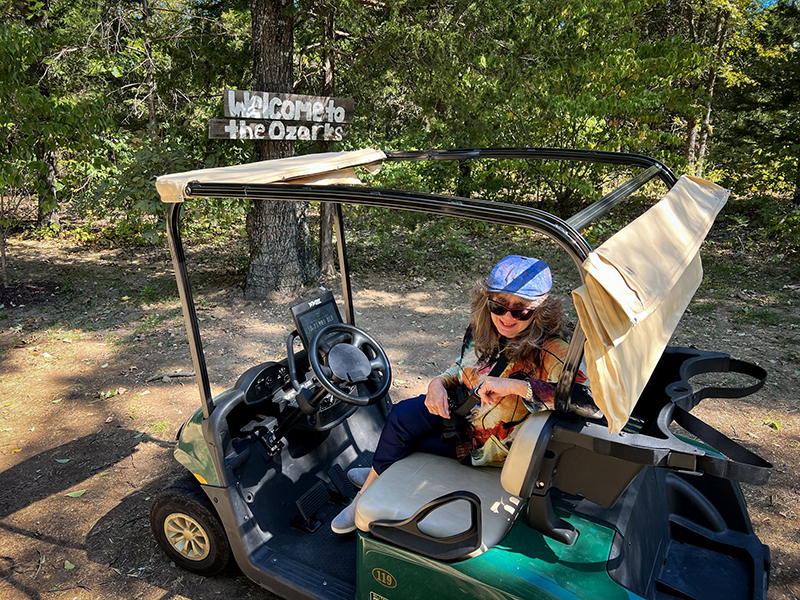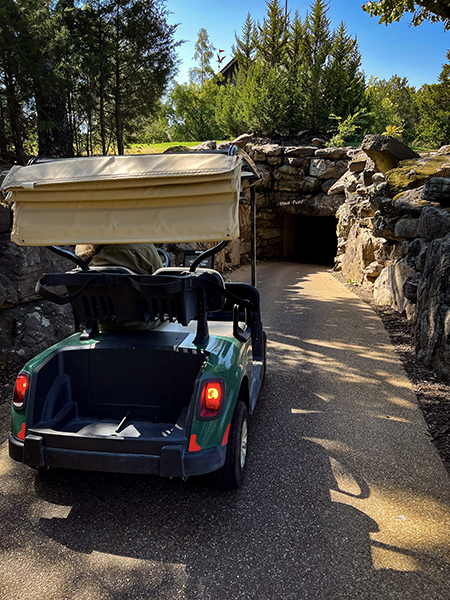 The golf cart tour goes through a cave, where you can order up adult beverages at the Bat Bar.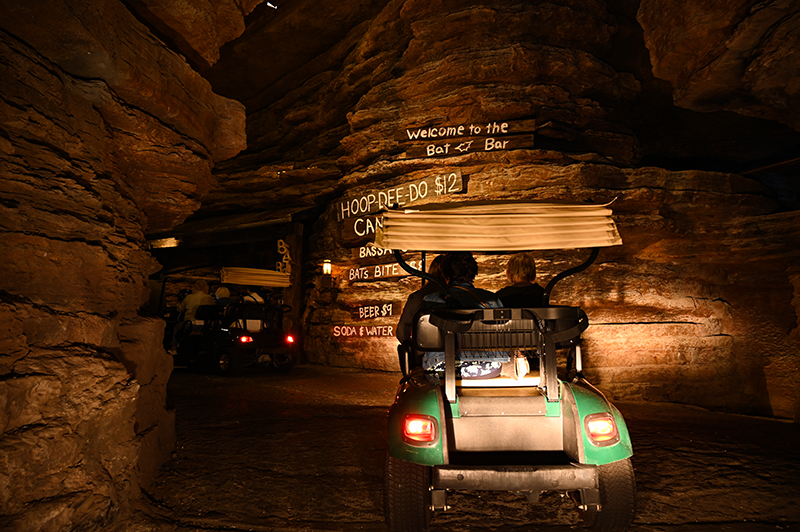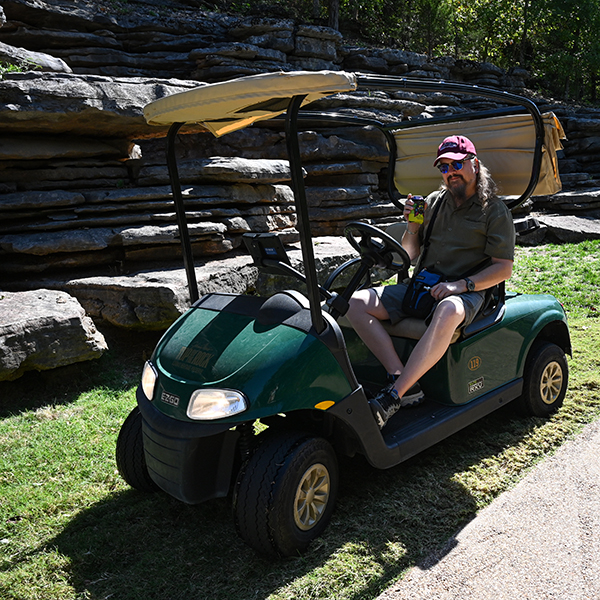 There's plenty of places to pull over and enjoy the scenery.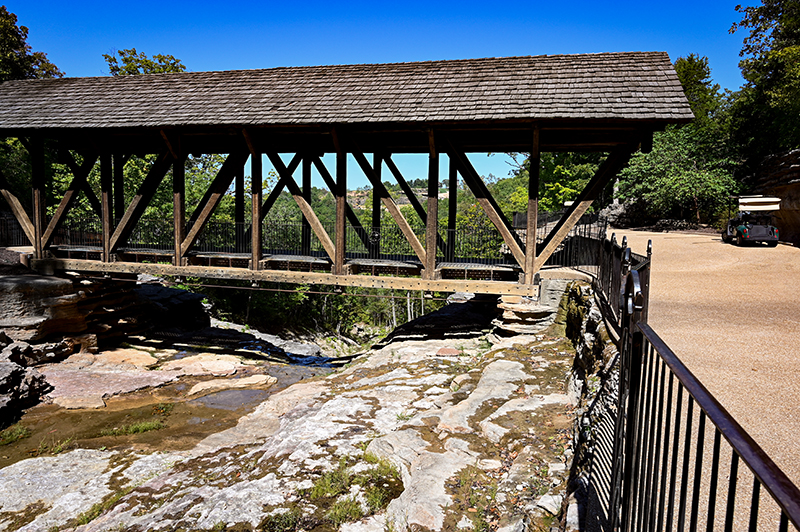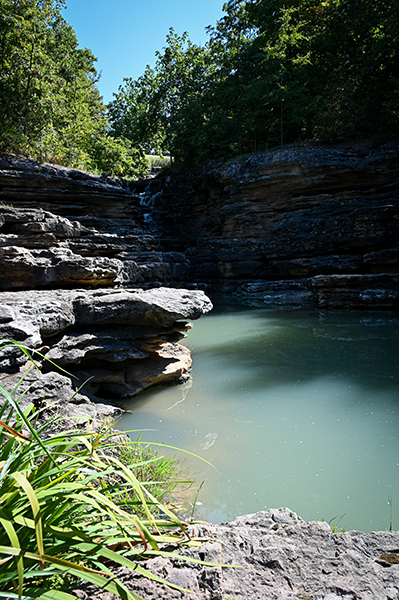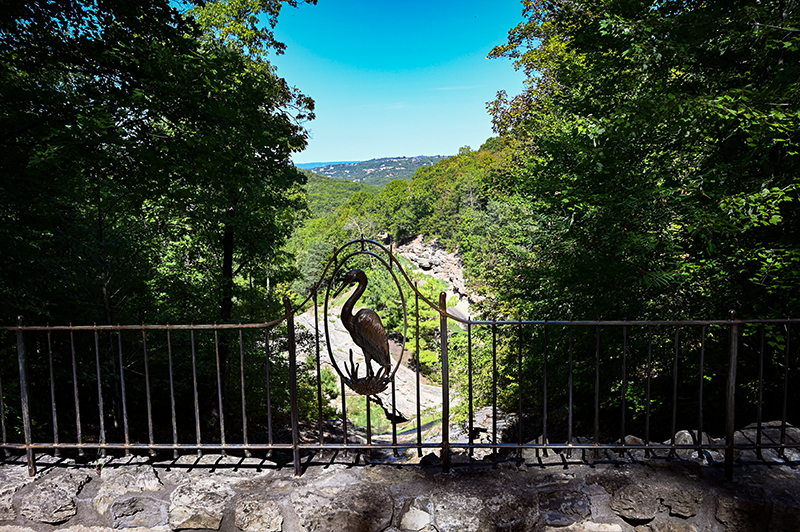 We paused our outdoor activities one afternoon to shop downtown Branson. The free trolley picked us up at the campground.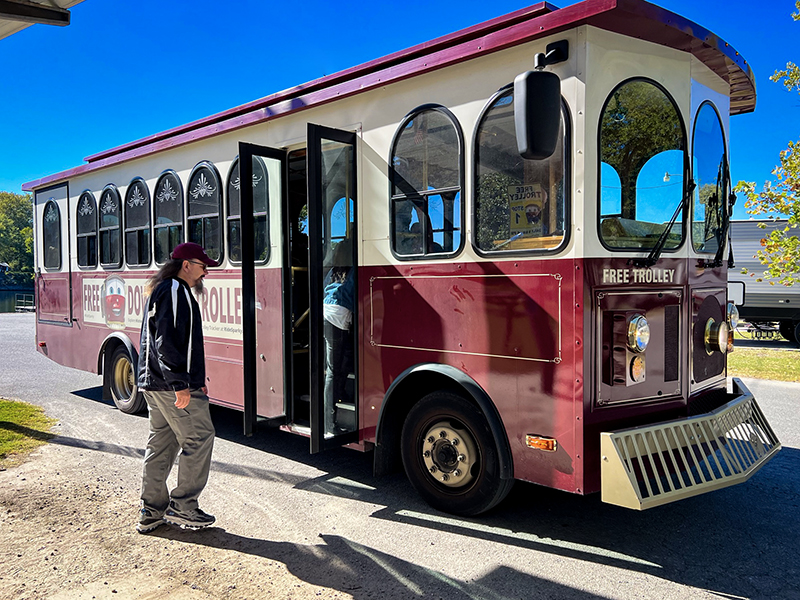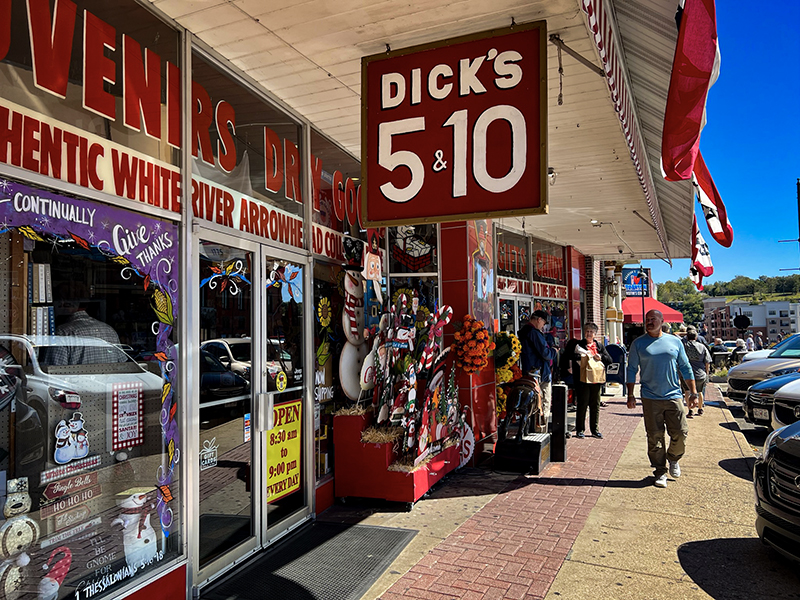 We stayed at Branson Lakeside RV Park, which is an easy bicycle ride from downtown. It's a city-run campground that's really too cramped and crowded for our liking, but the location was hard to beat.
If you visit Missouri, it's practically required to have dinner at Lamberts – Home of the Throwed Rolls. Waiters will pitch you a dinner roll from across the room, and it's up to you to catch it!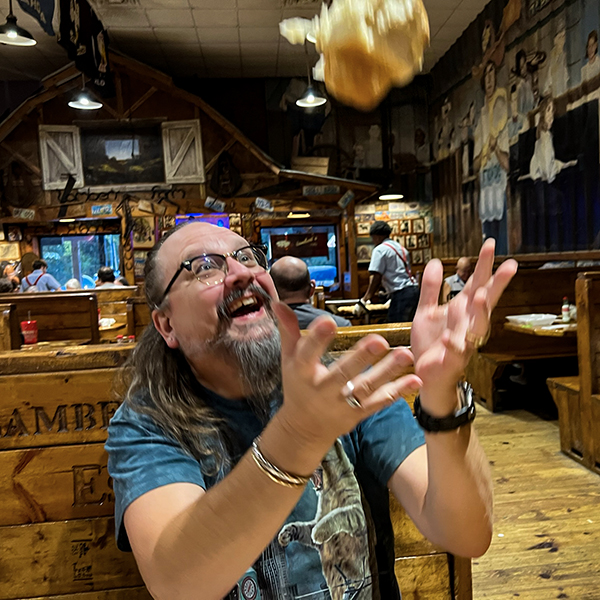 Driving home we spotted a lot of wildfires throughout Missouri. A long drought is taking a toll.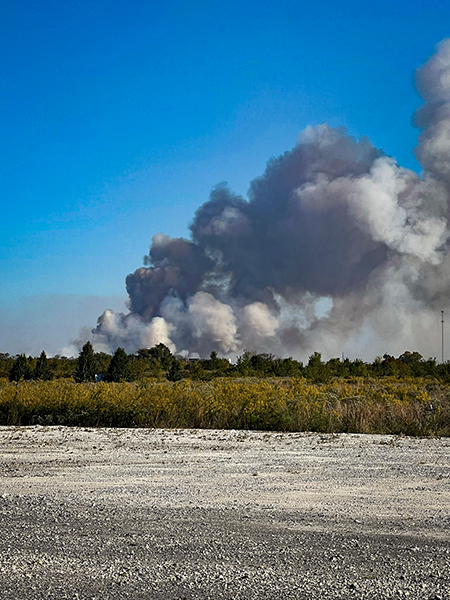 Branson is a great tourist town. If you haven't been yet, what are you waiting for? That hip replacement?