Among the many reasons we are heading to the farm for full-time living is the luxury of having all our vehicles in one place. For several years we've been performing a highly choreographed maneuver of juggling cars, trucks, motorcycle and the RV around our tiny driveway at the city house. Only a couple of vehicles can be parked there at the same time, and the inconvenience comes with living in a suburban neighborhood. Not to mention the substantial cost to store the RV under cover at a warehouse 5 miles away.
But out in the county, with 125 acres at our disposal, we can park any old darn thing we want, anywhere it pleases us. There's nary a neighbor in sight to complain, there's no bylaws or ordinances to comply with, and nobody gives a hoot what you do on your own property as long as it doesn't disturb the livestock or pollute the well.
So we had a 40′ RV carport erected next to the garage last month. A team of busy Mexican guys swarmed about and had the structure up and ready in one afternoon.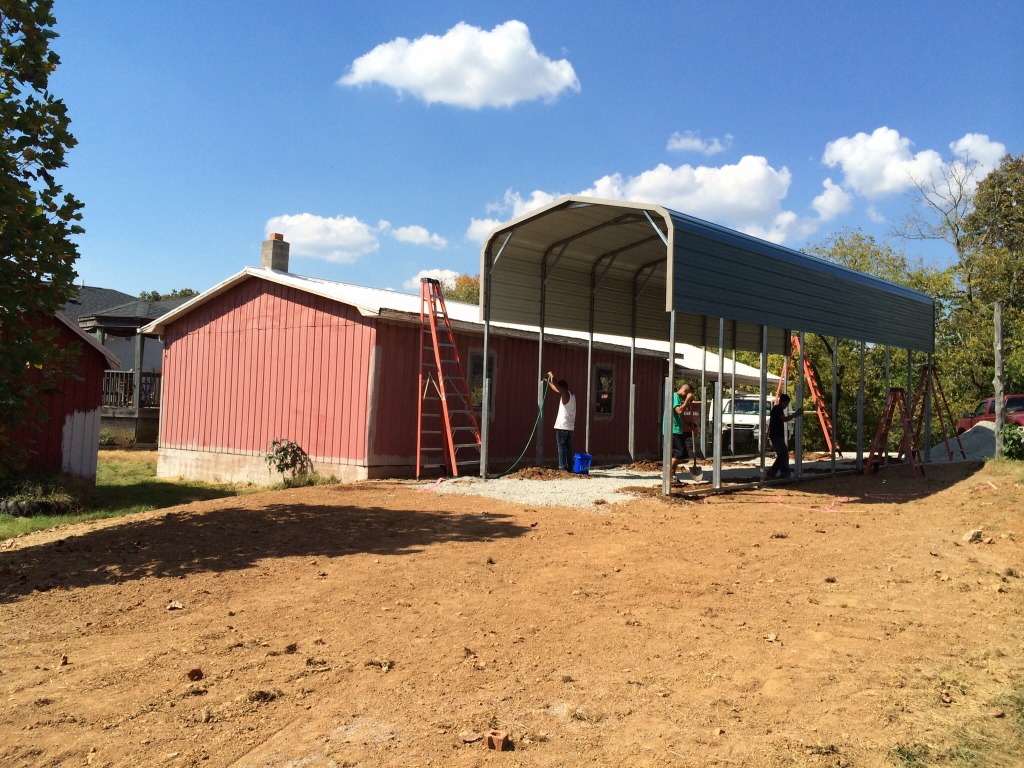 And this weekend was the inaugural parking ceremony, which consisted of a slow, cautious drive inside and a lot of standing around saying, "Ain't that swell!"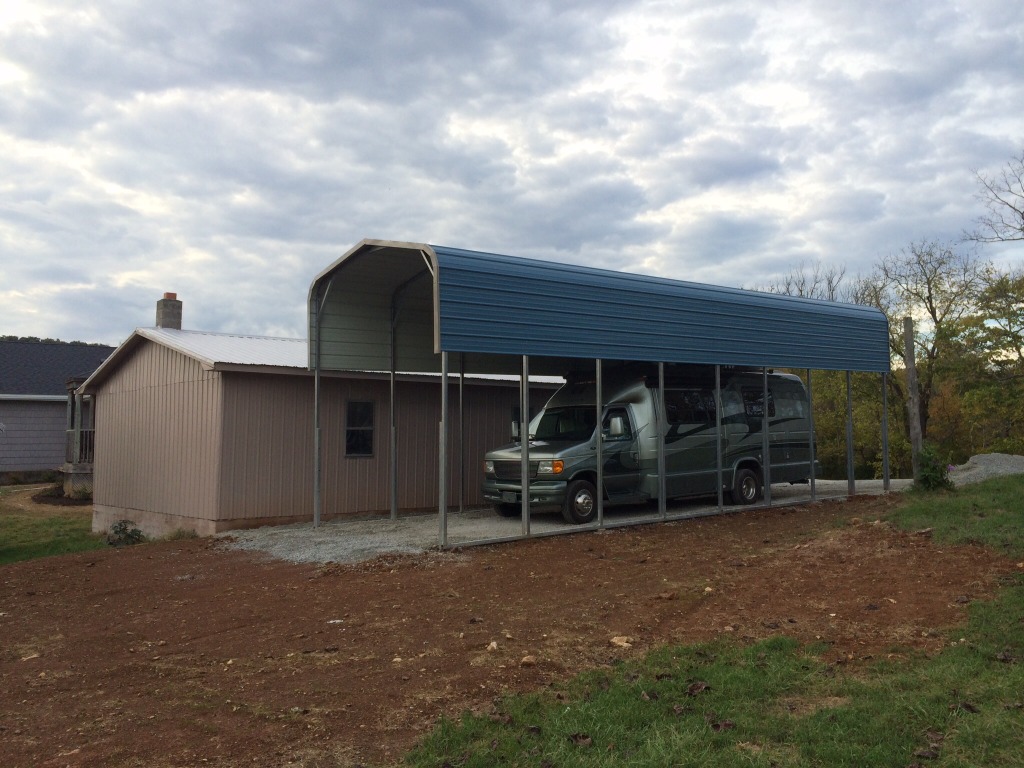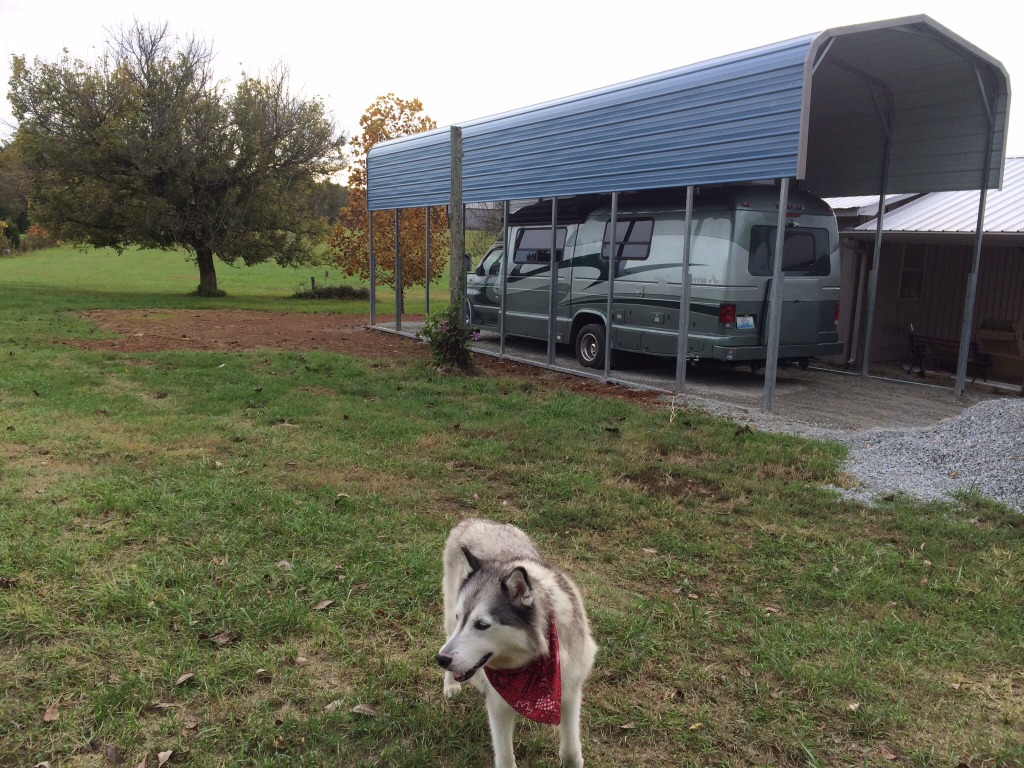 Bonus points if you noticed the garage was painted a new color!