There was a murder in the barn! Well, a murder mystery play – and not in our barn!
We returned to Shaker Village for dinner and a show at their Meadow View Barn. Seems like we've been here a lot this year.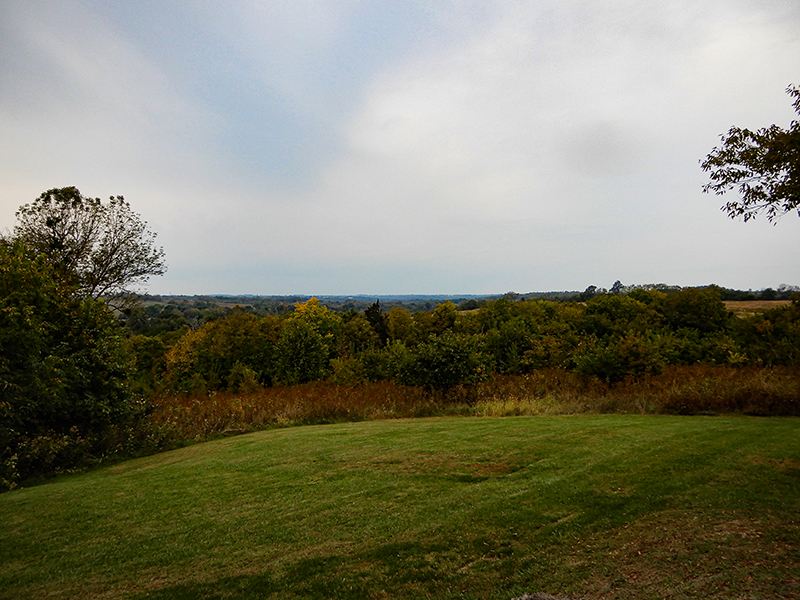 Had to park in a grassy field and walk down a gravel lane to get to the barn. This is why I don't wear stiletto heels anymore -I'm always trekking across difficult terrain that would ruin a good pair of city shoes.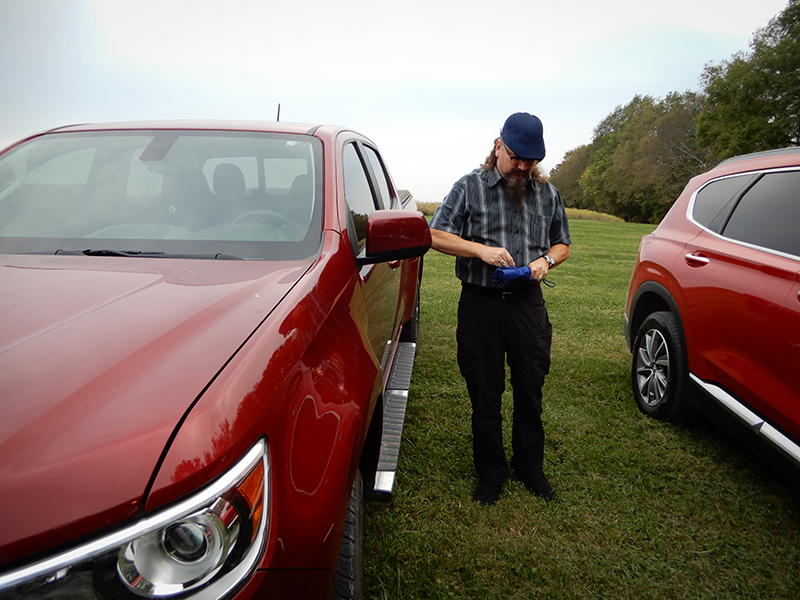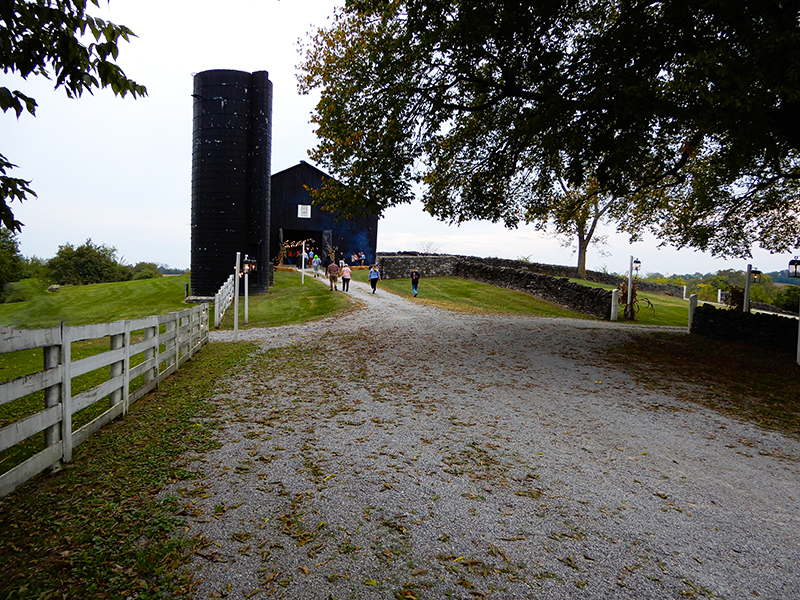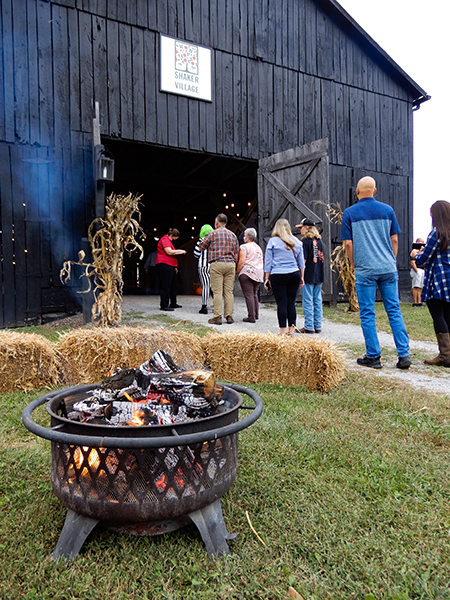 The barn was set up for dining, along with a sizable stage.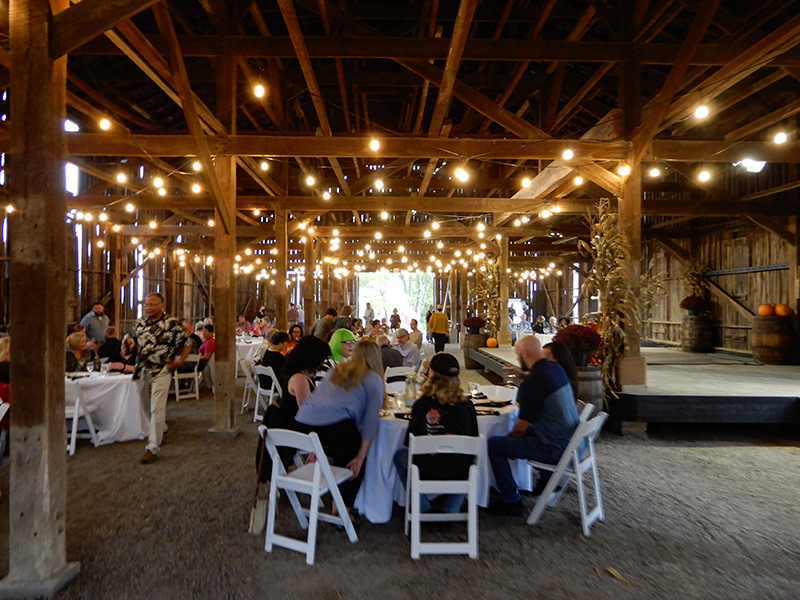 I thought these two were part of the cast, but it turned out they were dinner guests seated at our table.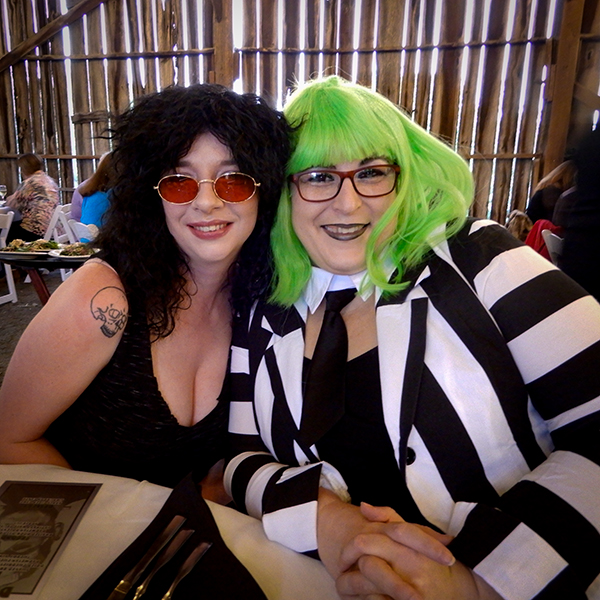 Dinner was provided by the Trustee's Table – the excellent restaurant at Shaker Village.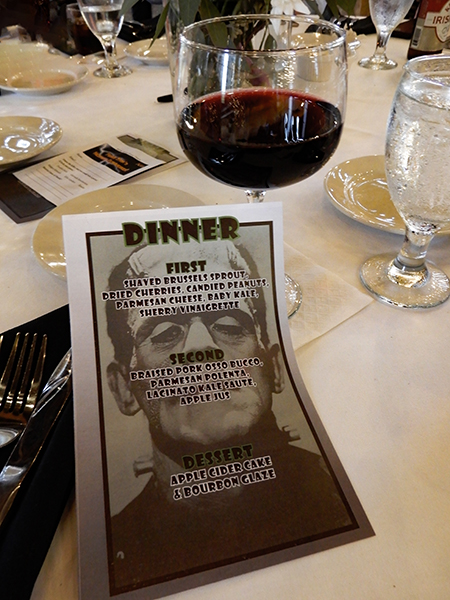 The murder mystery play had a Frankenstein theme. A troupe of professional actors played out the scenes, both on stage and walking among the dinner guests.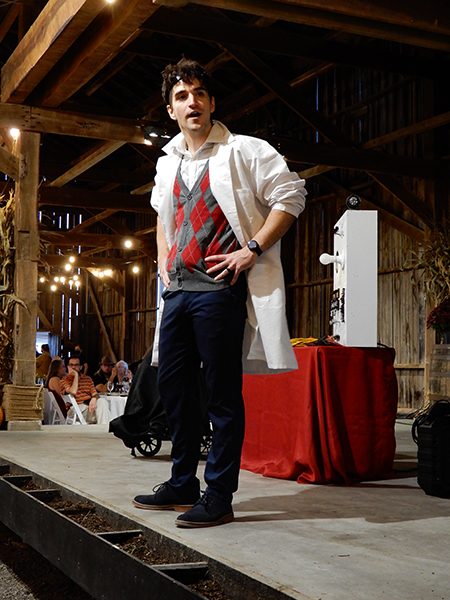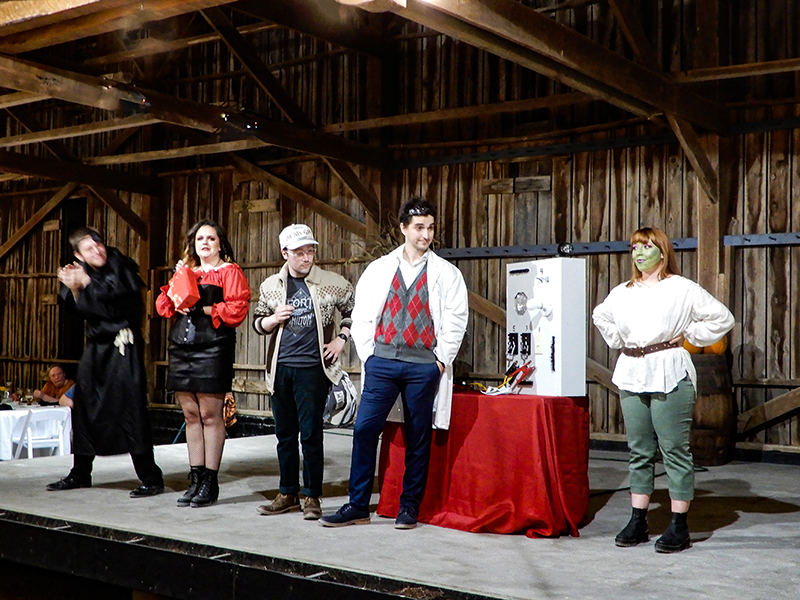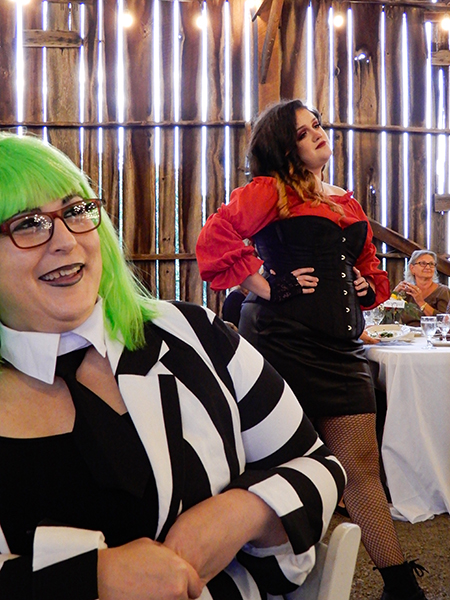 The meal was excellent. Main course was Osso Bucco – a dish I used to make way back when. I'll have to revive that recipe.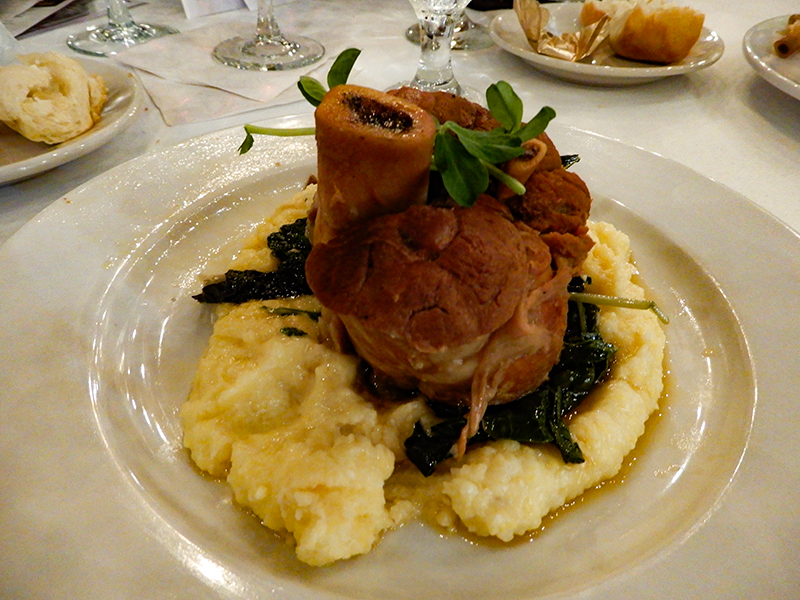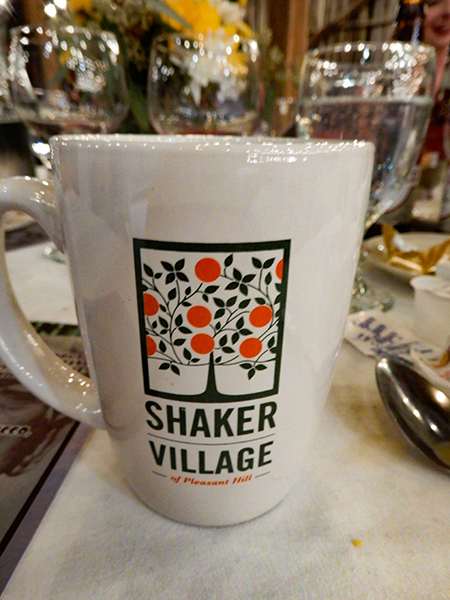 I like these kind of date nights – something fun to do on a random weekend.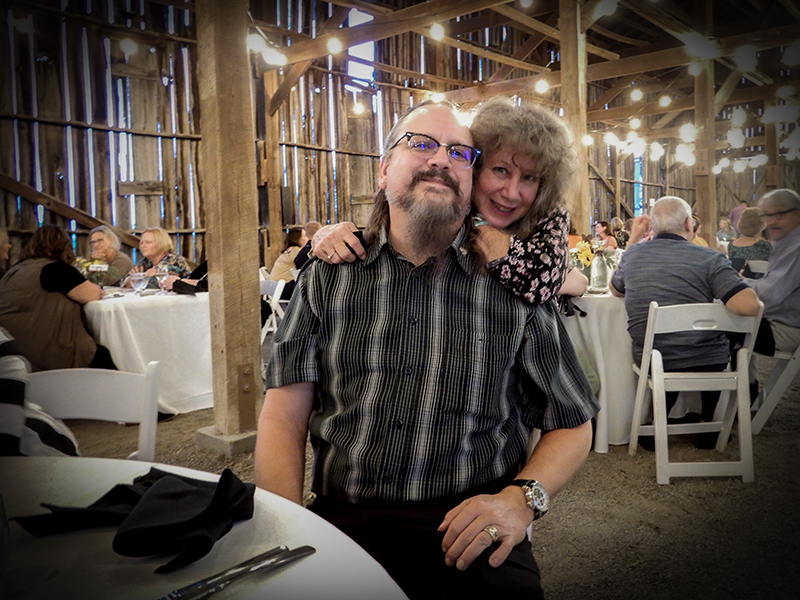 Even though Shaker Village is a good drive from us, it was worth the trip to have dinner and a show in an unusual setting.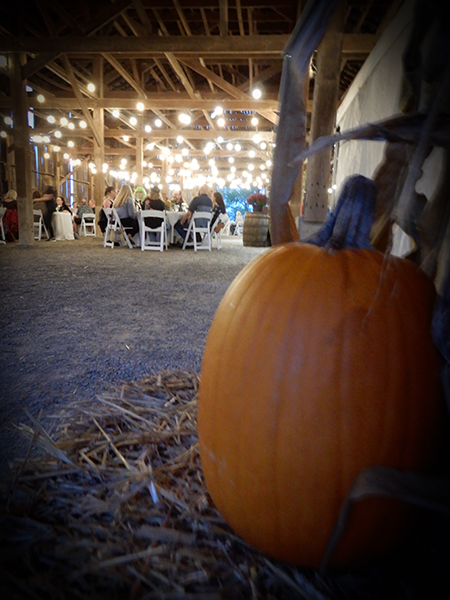 So who dunnit? It was the vampire!