Brasstown, NC
View Map
We left Chattanooga this morning, and I must say that in the category of Public Shaming, the Pillory Award goes to…The State of Tennessee. They not only sentence law breakers to hours of community service picking up trash from the side of the interstate, but also add a special layer of scorn by making the felons wear a neon green vest with 10 inch high letters stating, "I AM A DRUNK DRIVER." An interesting touch of humiliation, don't ya think!
We followed Route 64 most of the day – a lovely divided highway, smooth as a bamboo fly rod, until it entered the Cherokee National Forest in NC. There the road narrows to one lane, snaking and twisting along the banks of  the Ocoee River – a burbling and churning whitewater stretch of rapids.This must be a big destination river as we saw dozens of rafting expedition outfitters along the way, and scores of folks in kayaks trying their luck with the foaming water.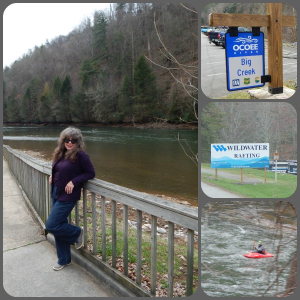 Mid-afternoon we arrived at our destination, the John Campbell Folk Art School. Here we will take hand-craft classes and enjoy the mountain scenery for the next few days.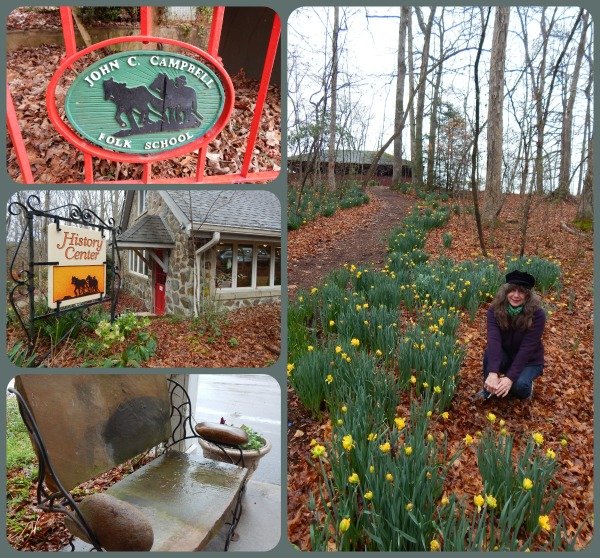 The school has a large campus of buildings nestled in the woods and along back country roads. Tonight we are tucked into their teeny tiny campground – only a dozen or so sites placed haphazardly and at such odd angles that it took 20 minutes of maneuvering to stuff the coach into a spot. Good thing we've got a little camper!