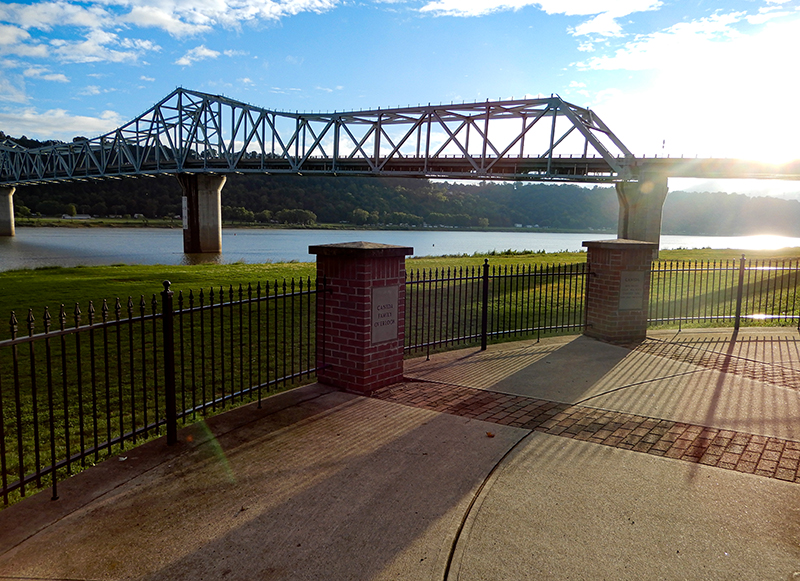 They say timing is everything in life.  I picked the right time to head out in the RV on a solo trip!
I visited Madison, Indiana where the city campground is right on the Ohio River. Rented a golf cart for a few days so the dog and I could cruise around.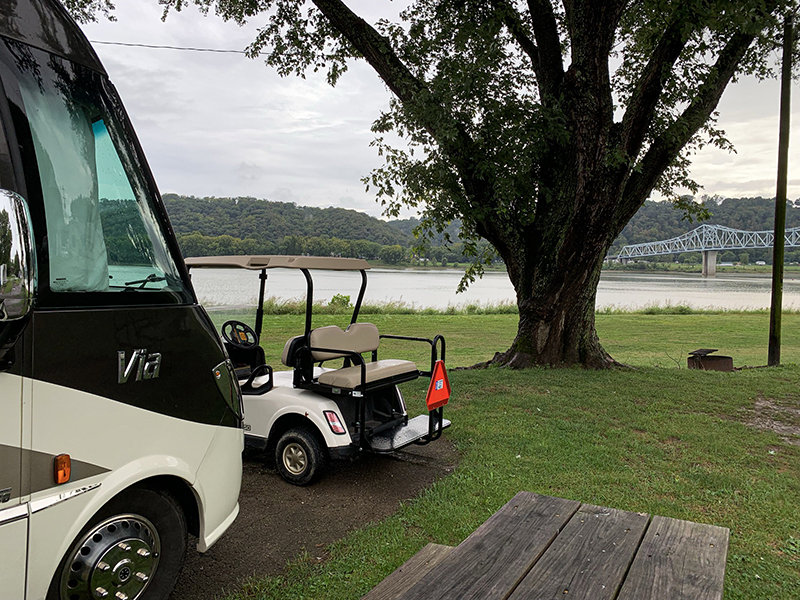 Meanwhile, back at home – A 100 year old hickory tree fell across the driveway.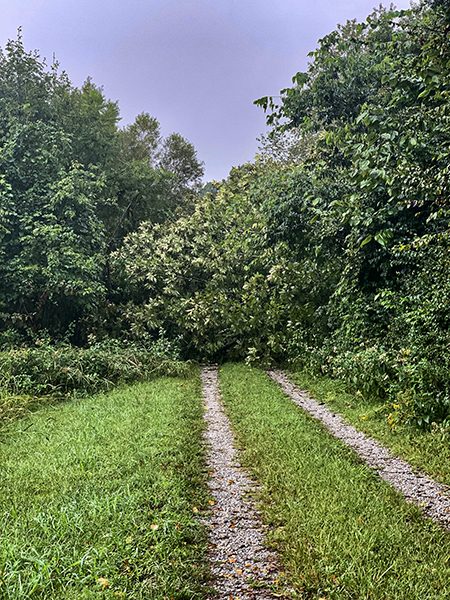 The dog and I hiked some of Madison's rails to trails paths. La-de-da, having a good old time.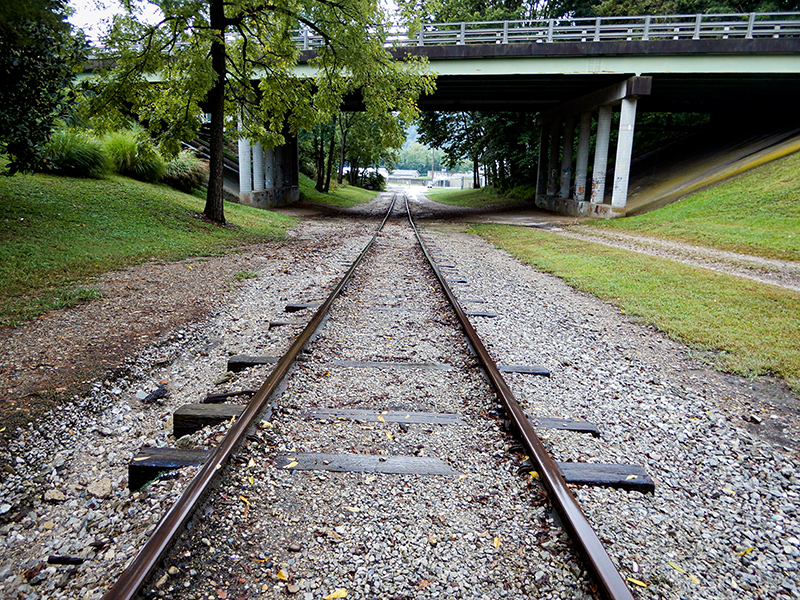 Meanwhile, back home – Tim was trapped and couldn't leave the farm. The tree fell across 40 feet of driveway.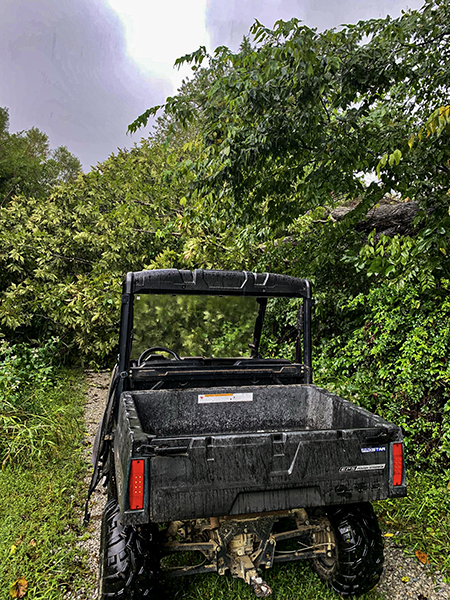 I spent a day poking around Madison's historic streets. Did a little shopping. Had Chinese. Good time, la-la-la!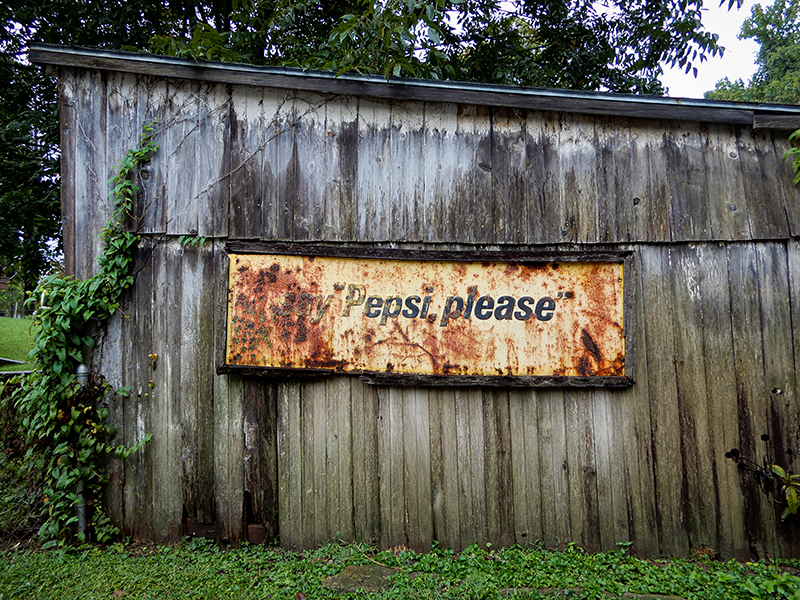 Meanwhile, at home – A crane had to be called to lift out the tree.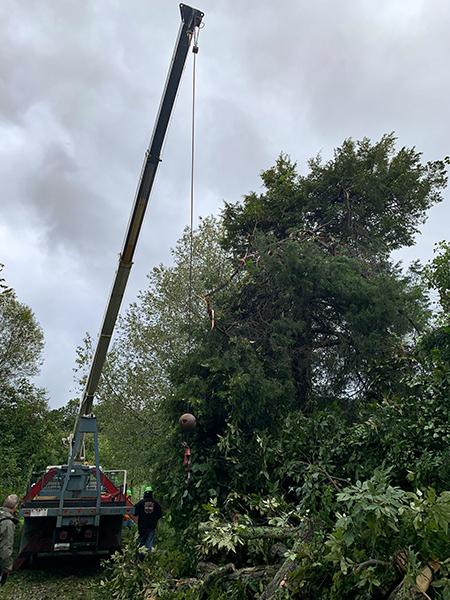 It rained one afternoon, but that didn't stop the dog and I from sightseeing. Pitter pat on my umbrella.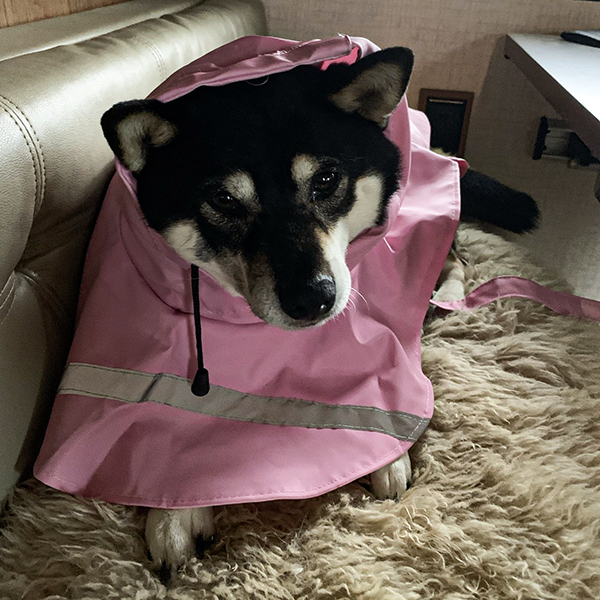 Meanwhile, back home – Tim spent two days cutting up limbs with a chainsaw.
From Madison, I headed up to Ohio to visit my dad. We found a lovely park on the banks of the Great Miami River.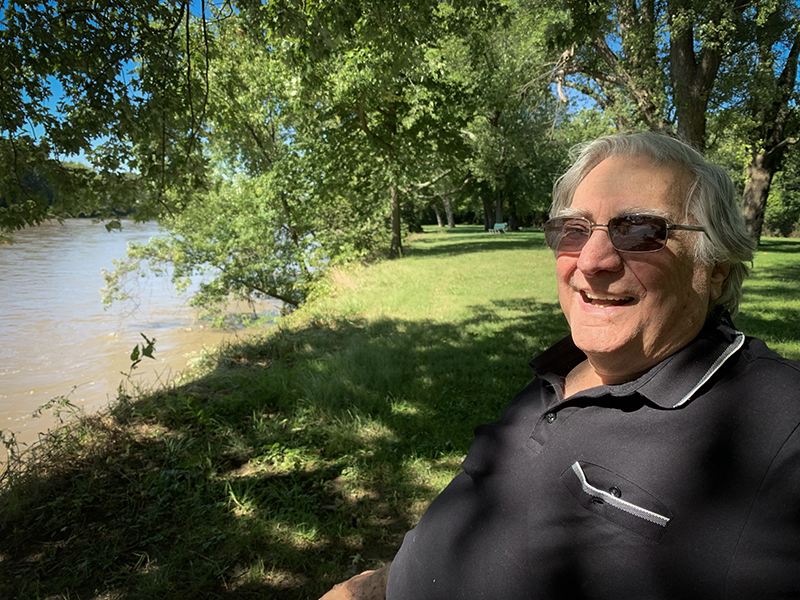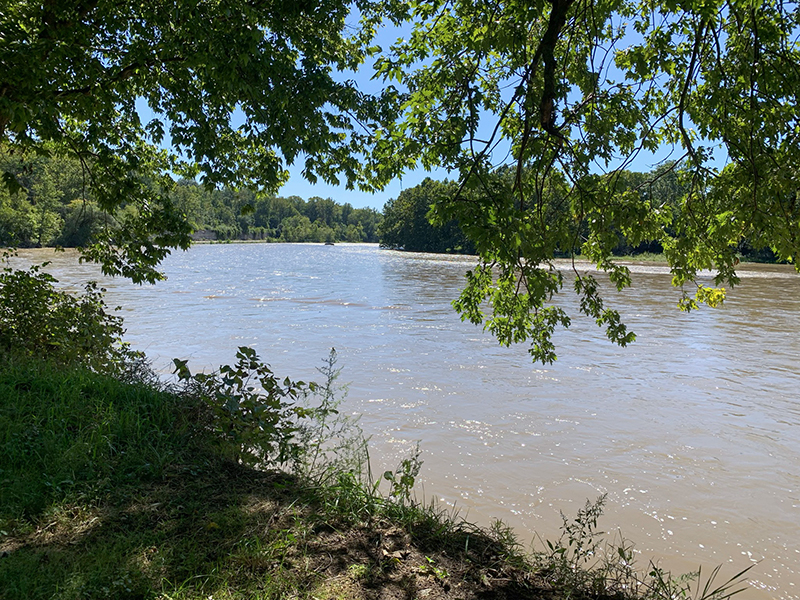 Meanwhile back at home – Contractors showed up suddenly to rebuild the deck.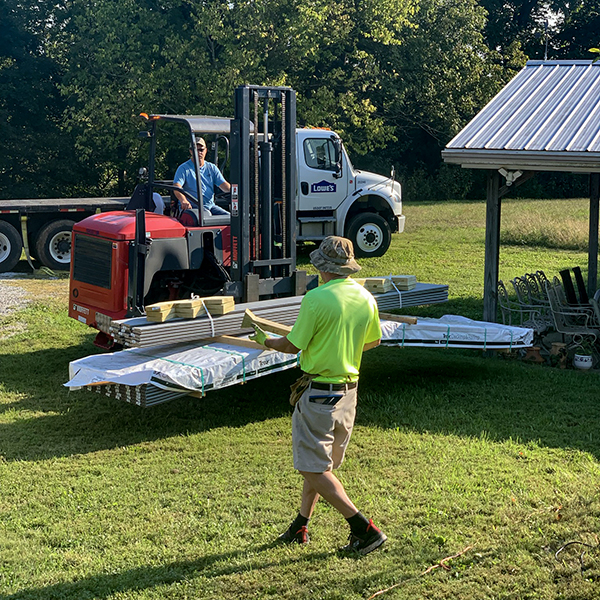 Dad and I went to a sculpture park and walked around an art fair. Just a lovely day!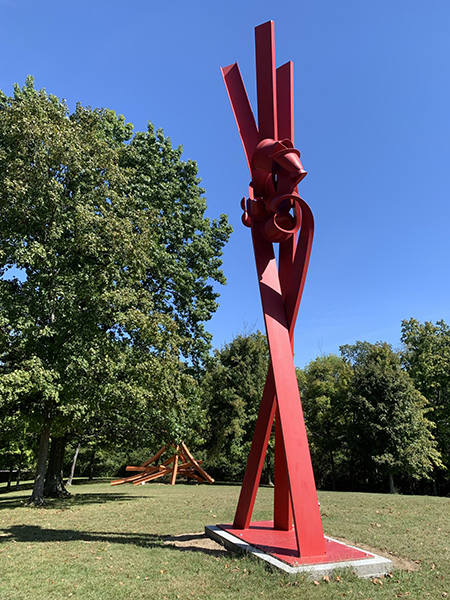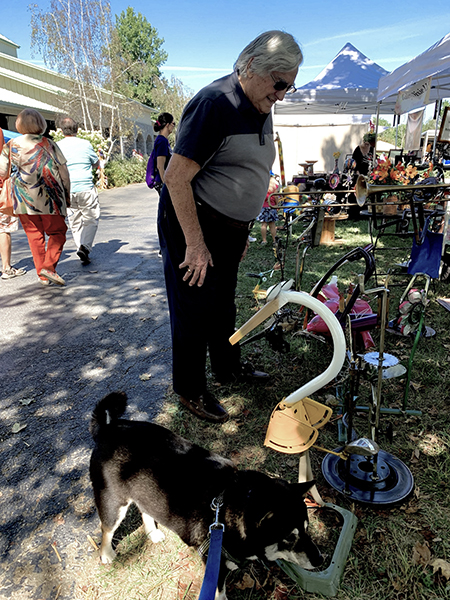 Meanwhile  – Tim had to move all the heavy patio furniture off the deck so the floor boards could be replaced.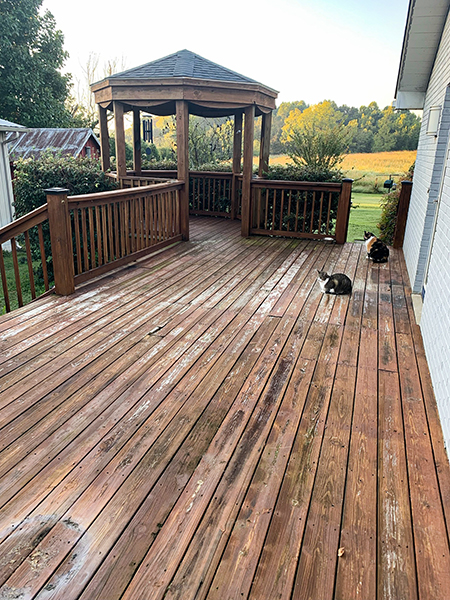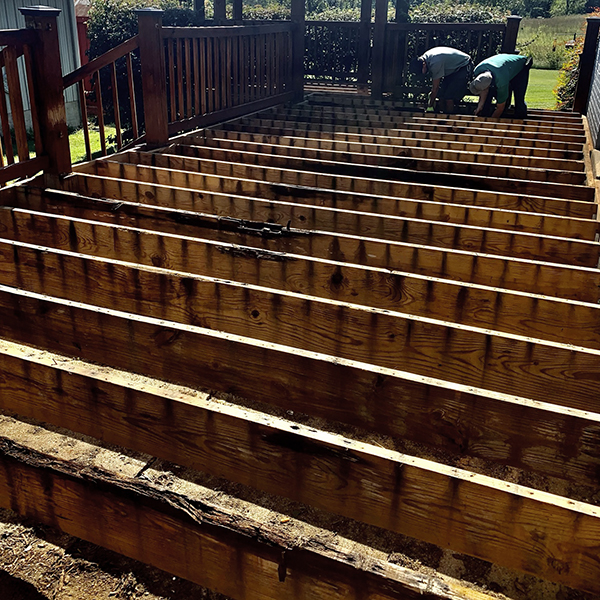 Dad and I saw a wonderful philharmonic concert playing show tunes. Fabulous!
      Meanwhile – Tim listened to hammers and saws for several days.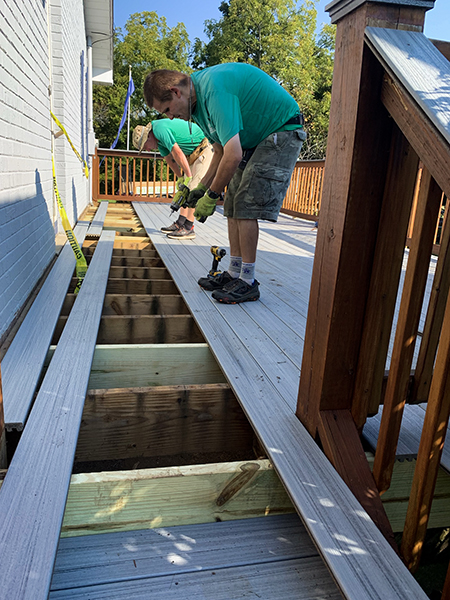 And then the combine showed up to harvest our corn, with all the noise and dust.
Several days later when I arrived back home, the driveway was clear, the new deck was finished, and the crop was picked.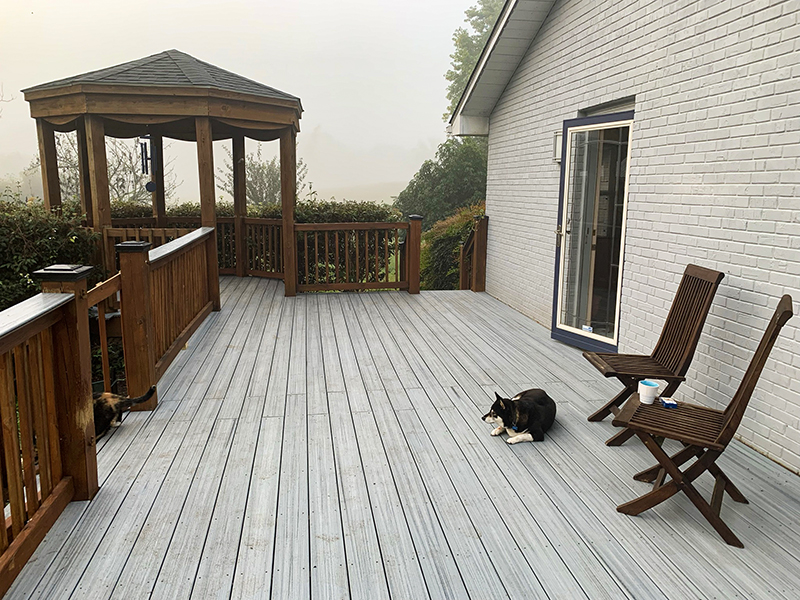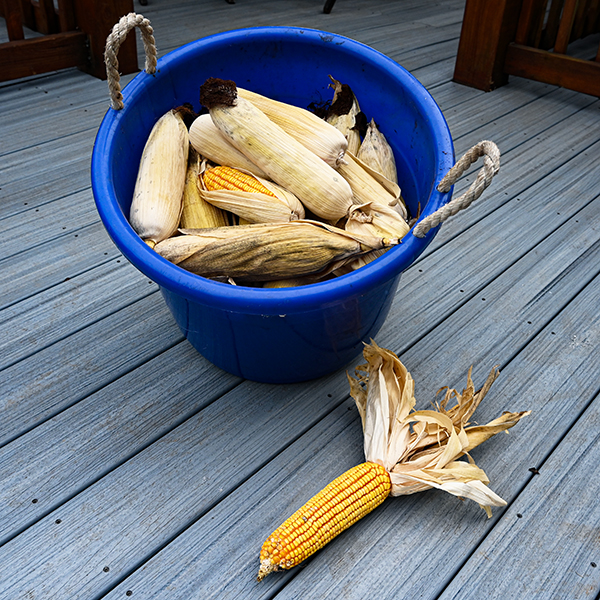 La-de-dah – I missed all the mess. Great timing!
Now Tim needs a vacation…