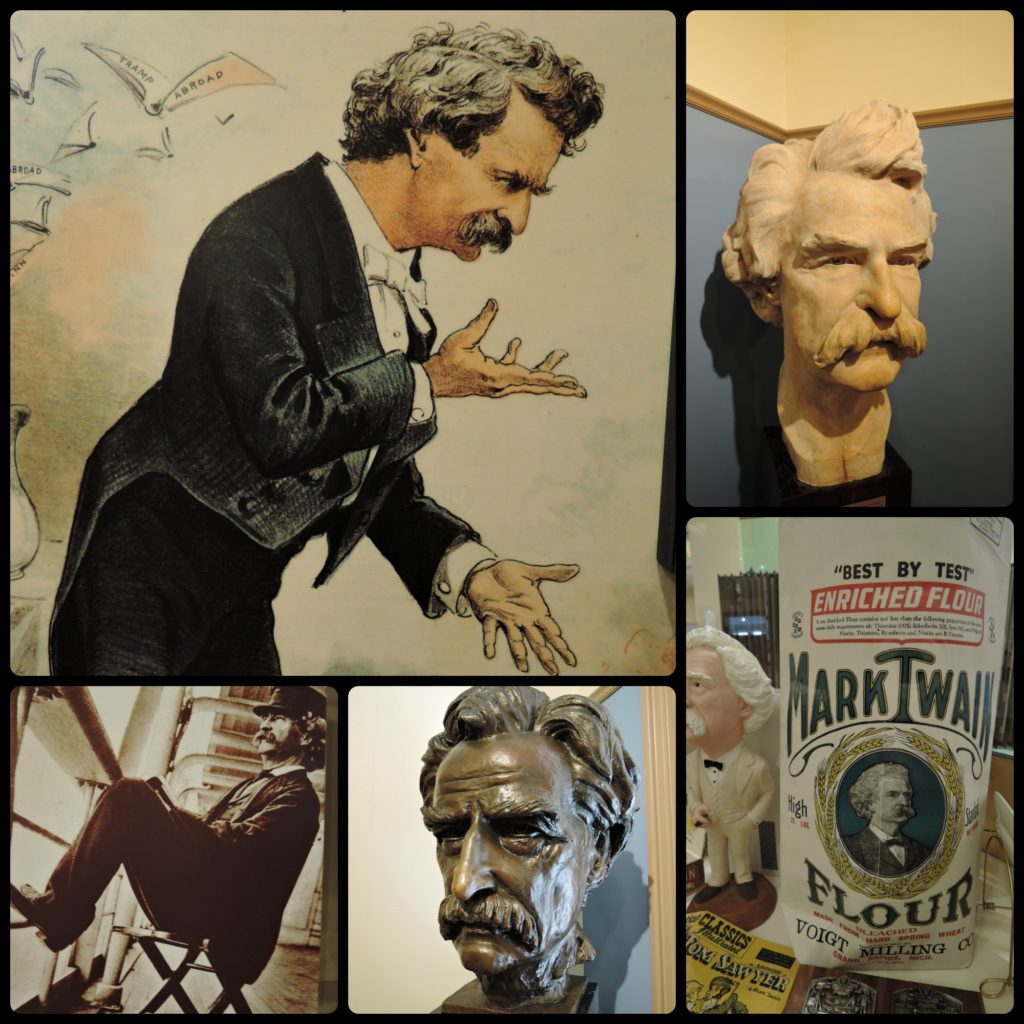 Hannibal, Missouri
View Map
The celebrated American author and humorist Mark Twain (born Samuel Clemens, 1835-1910) was raised in Hannibal, Missouri. A bustling riverboat port during the time of slavery, Hannibal had curiously odd residents who later became the inspiration for many of Twain's characters: rough riverboat captains, desperate runaway slaves, riff-raff river boys, and prim townsfolk. His most famous books, The Adventures of Huckleberry Finn and The Adventures of Tom Sawyer were set in Hannibal and the characters were a composite of people Twain remembered as a boy.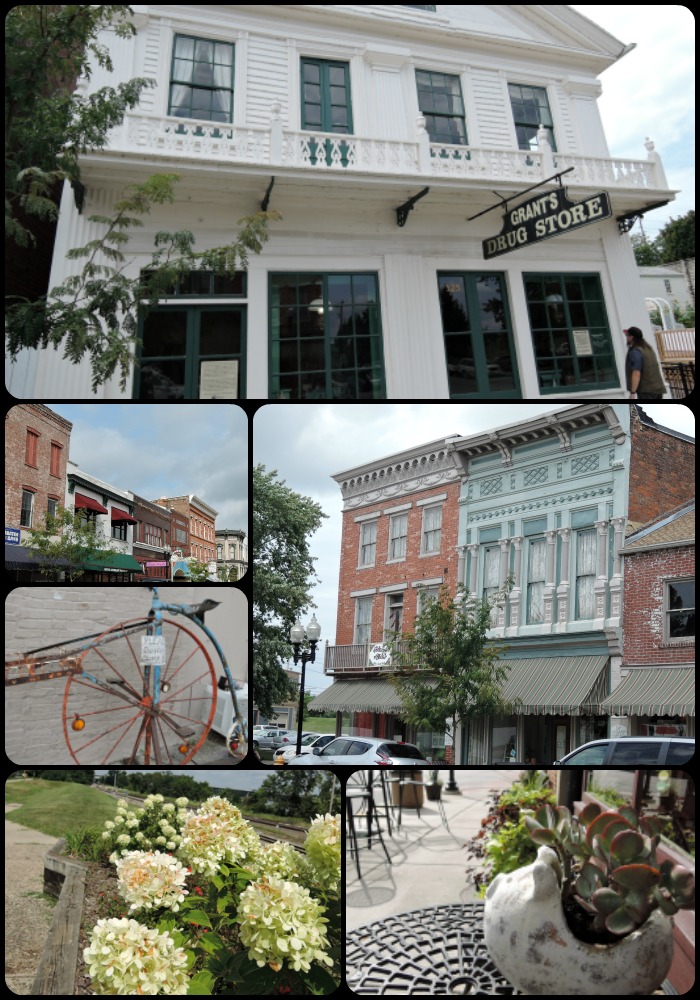 Today Twain would feel right at home, as Hannibal still has a river port with a steamboat and preserved turn-of-the-century downtown buildings. What Twain wouldn't recognize is the proliferation of his name and image on every possible marquee, and he'd be astonished at how he has become a singularity in this town. It's Mark Twain everything here. Which is why we've come!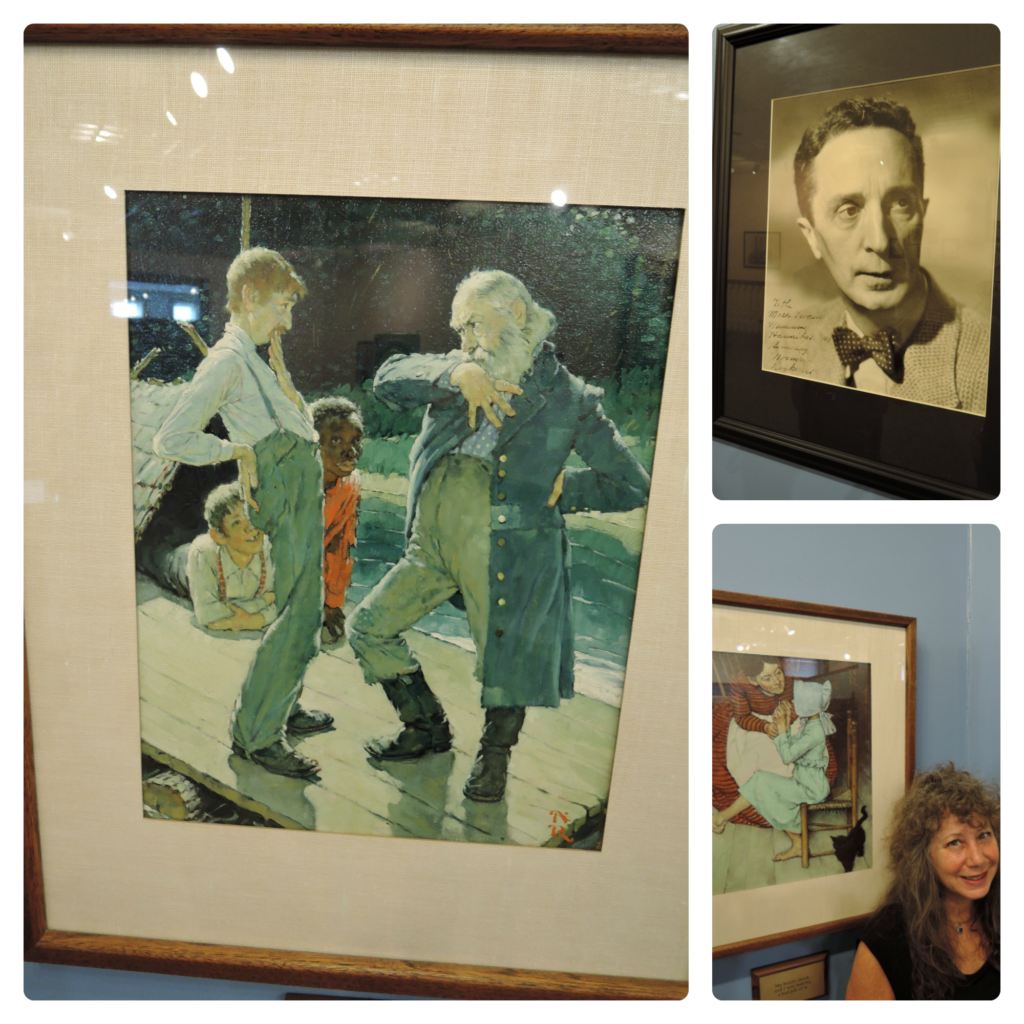 We started our tour at the Mark Twain Museum and I was overjoyed to find a dozen original Norman Rockwell paintings upstairs. Rockwell illustrated editions of Huck Finn and Tom Sawyer, and his sketches and proofs were on display, too.
The Clemens' home is also preserved as a museum. Samuel's father died at a young age (he rode through a storm on horseback and caught pneumonia) and his mother had to take in boarders to make the rent. In fact, young Samuel was forced to leave school at age 11 because the family couldn't afford 25 cents per week to pay the teacher. Sam Clemens finished his education by apprenticing with a printer to set type (called a "printer's devil") and he credits that time spent proofreading with making him a discerning writer.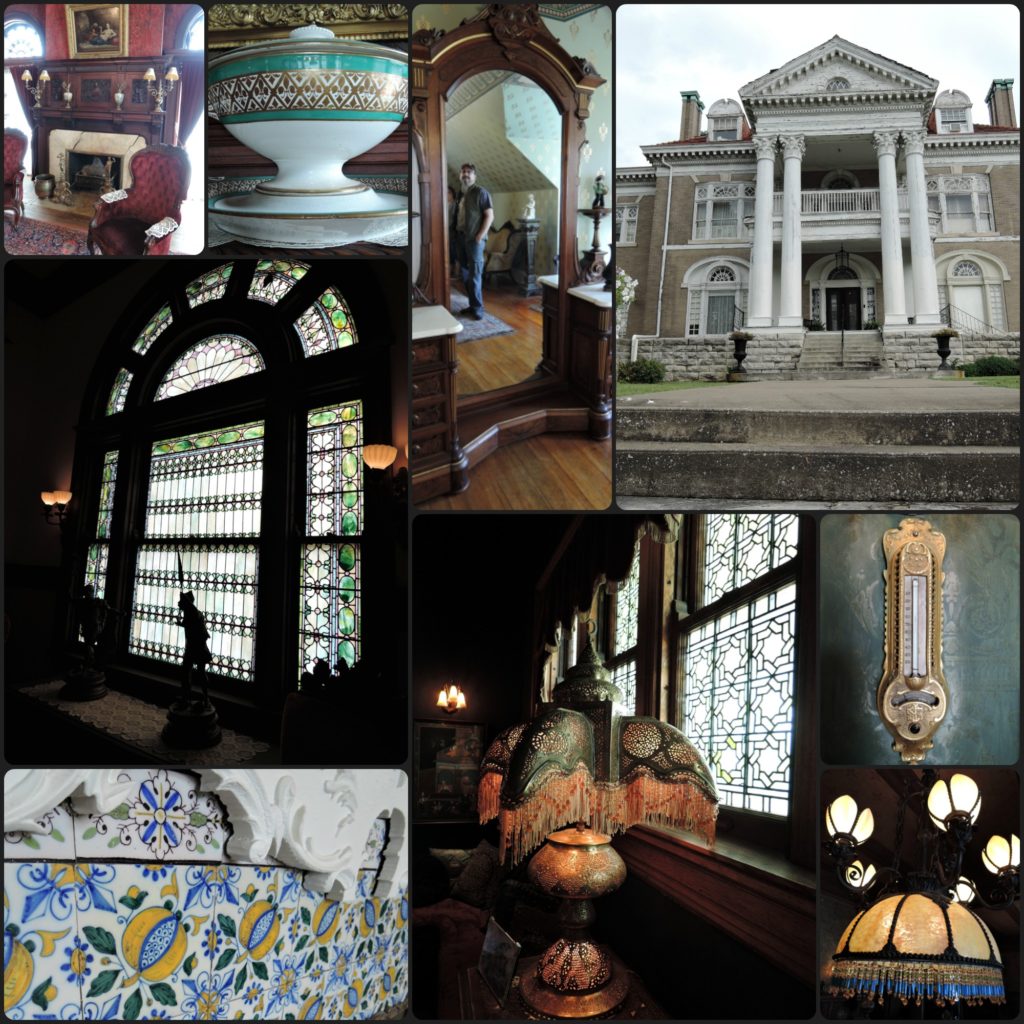 On the hills spreading from downtown are the old residential areas. Victorian homes line the streets, some rather ragged and ramshackle. Above them all, on a tall cliff, stands Rockcliffe Mansion. This 14,000 sq. ft. home was built at the turn of the century by lumber baron John J. Cruikshank. It's filled with art nouveau furnishings, Tiffany lamps, and period antiques. When Cruikshank died, his widow took her clothes and one favorite chair, locked the door and left for good. The mansion stood abandoned for 43 years and the Hannibal city council wanted to demolish it. But local citizens banded together to save the property and now it's open for tours and overnight stays.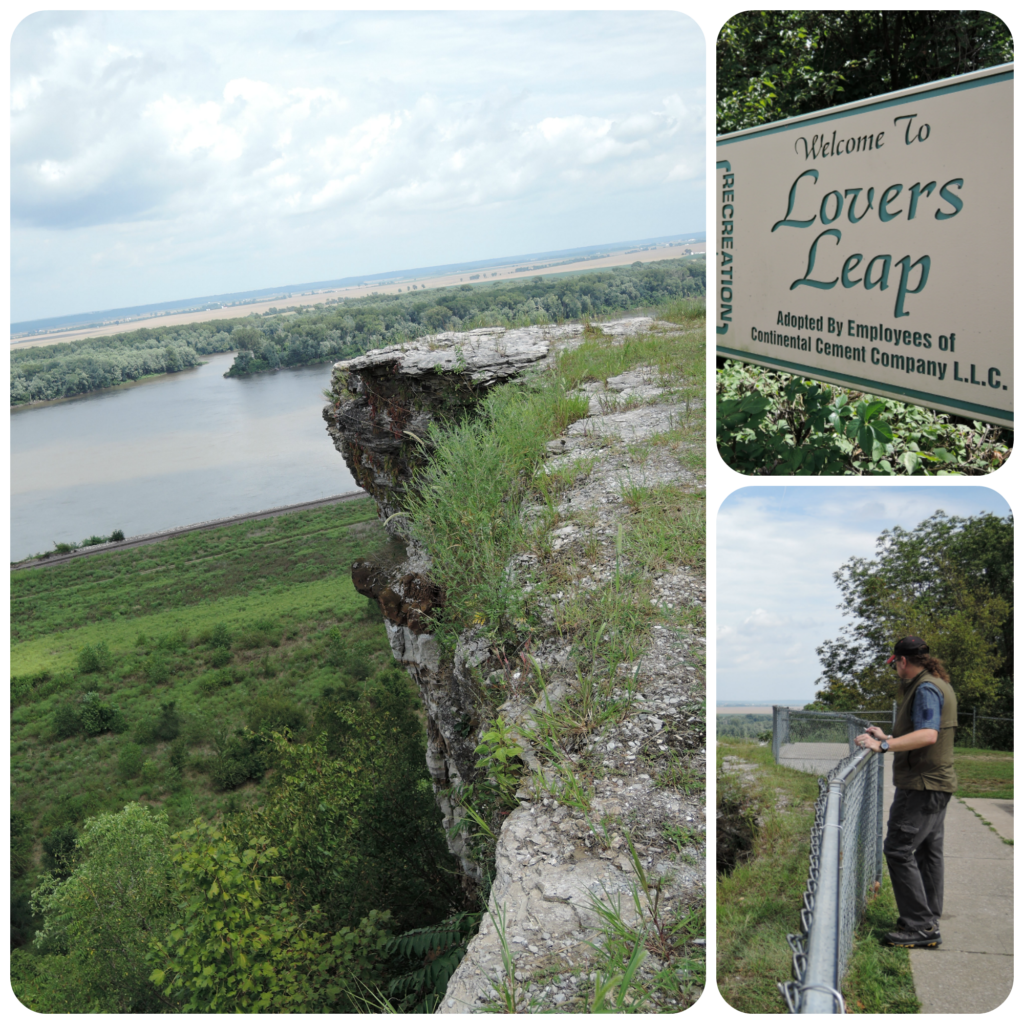 About a mile out of town, high on a bluff above the Mississippi River, is Lovers Leap – a promontory where legend has that two Indian lovers from competing tribes leapt to their fate rather than be separated. This spot was featured in Twain's novels and spurred three adventurous boys in 1967 to scale the cliff like Huck Finn and Tom Sawyer. Tragically they were never seen again, despite months of searching.
Our campground was also filled with attractions including the Mark Twain Cave (where Tom Sawyer and Becky Thatcher got lost) and a one-man show by a skilled impersonator that kept us giggling as he recited humorous Twain stories. The cave was an unusual honeycomb of narrow passages, about elbow wide, and was discovered in 1819 by Jack Sims who chased a panther down a hole. In Twain's time, the cave was an exciting adventure shared by all of Hannibal's children who would pack candles and a picnic lunch and go exploring.
We ended our tour to Hannibal with a riverboat cruise on the Mississippi. As the saying goes – It's too thin to plow, and too thick to drink!