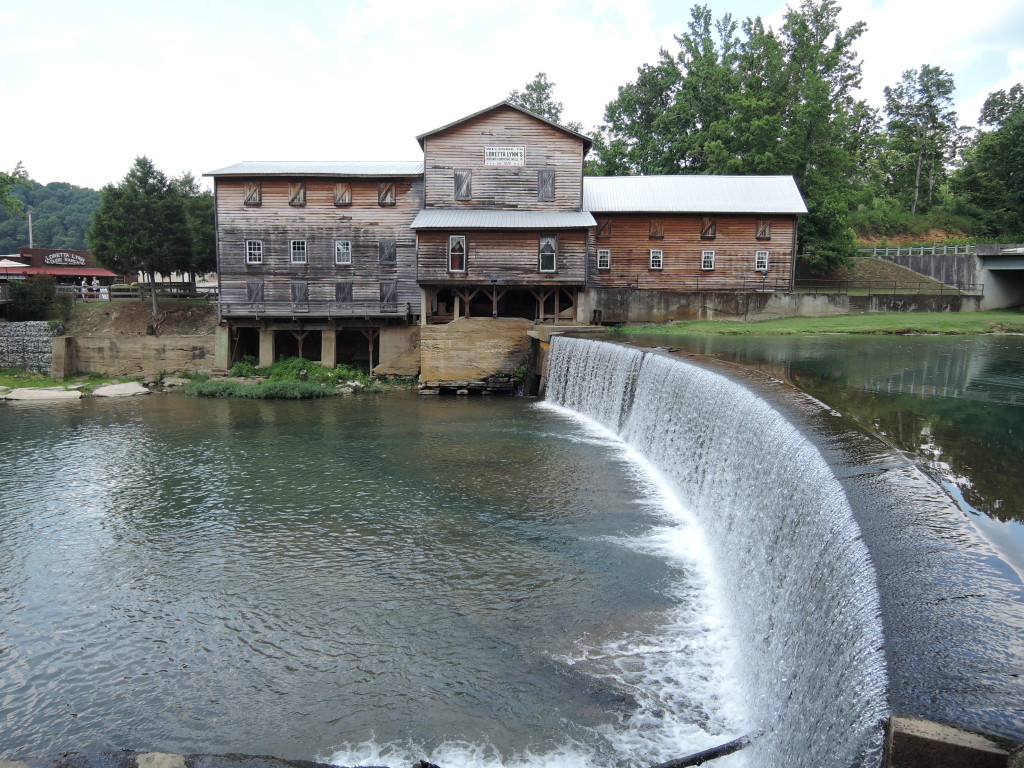 Loretta Lynn's Ranch
Hurricane Mills, Tennessee
View Map
There's not many singer/songwriters who have flourished over 60 years. Music tastes change, artists become irrelevant or burn out. The small handful that can sustain a career over half a century are rare indeed. I can think of only a few – Tony Bennett, Frankie Valli, Rolling Stones. And to this rarified company you can add the Queen of Country, Loretta Lynn. She is still writing songs, recording, and performing. And she's 84.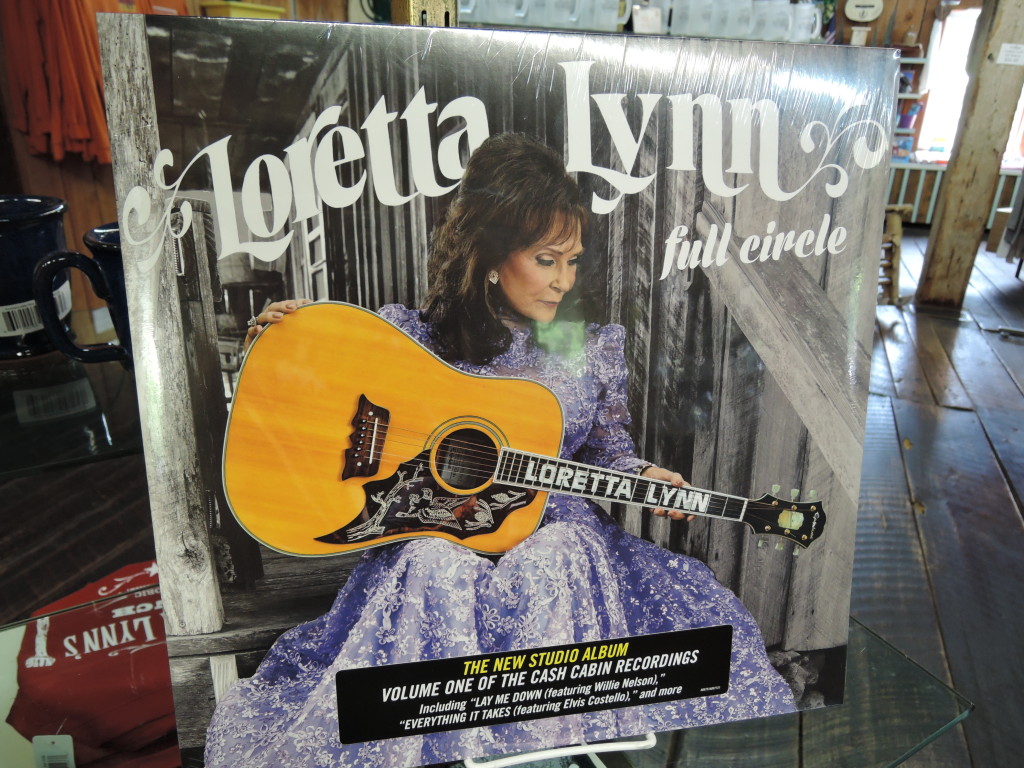 Back in 1962 Loretta Lynn and her husband Mooney bought a large piece of property just west of Nashville. Actually they bought the whole town, Hurricane Mills. It had a general store, post office, and a pre-civil war mansion. With a lot of improvements Loretta made this place a home, and still lives here today when she's not on tour.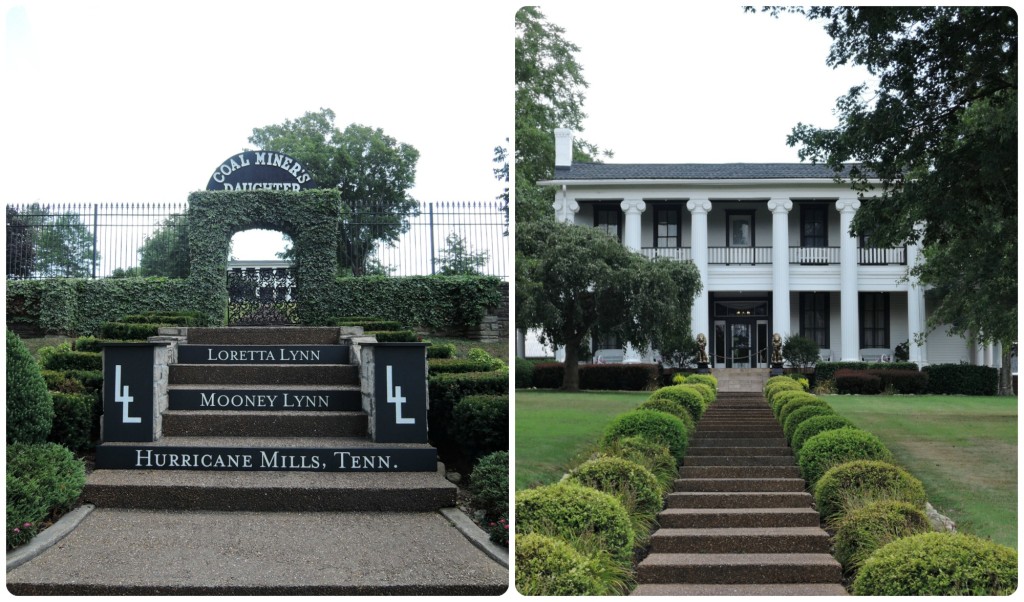 The tiny town has been reconfigured as a tourist attraction. The old grist mill is a souvenir shop and buildings from Loretta's childhood have been recreated, like her log cabin from Butcher Holler and a simulated coal mine tunnel. Even the mansion that was her home for many years is available for tours – frozen in time with her 1970's decor. (Loretta now lives in a bungalow behind the mansion.)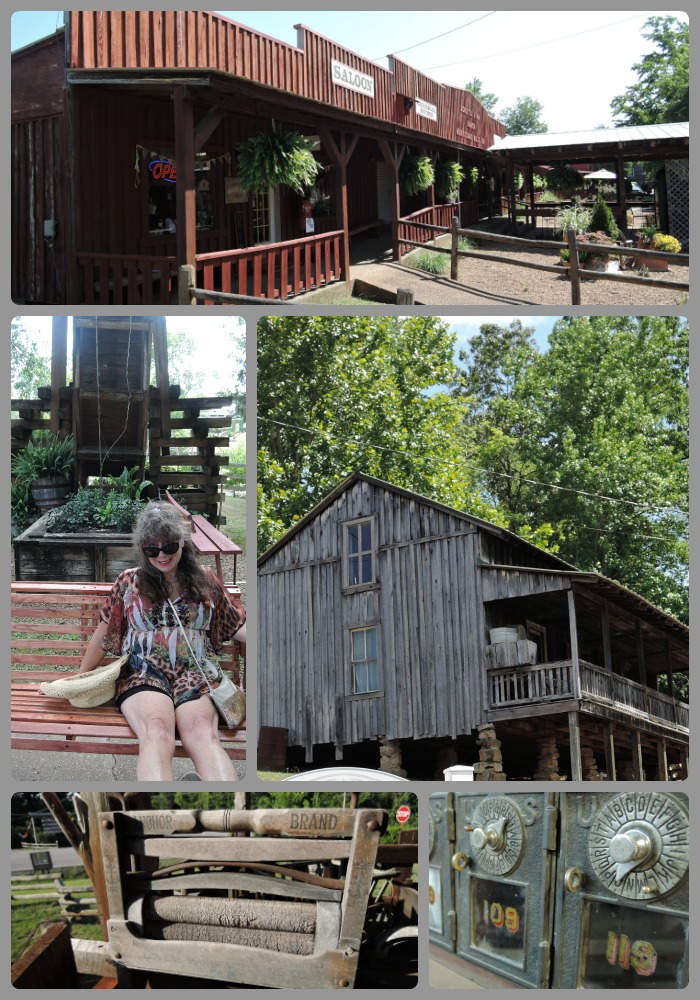 Much of the film Coal Miners Daughter was shot on location here and you can take a guided tour of all the buildings for a hefty $25. Because some of buildings were used in the movie the interiors are "copyrighted" and photographs aren't allowed. I snuck a few shots anyway. The walls of the mansion are lined with her album covers and photos of her children. Cast iron skillets are hung in the avocado kitchen. On the floor of her pink bedroom lie a pair of Patsy Cline's slippers.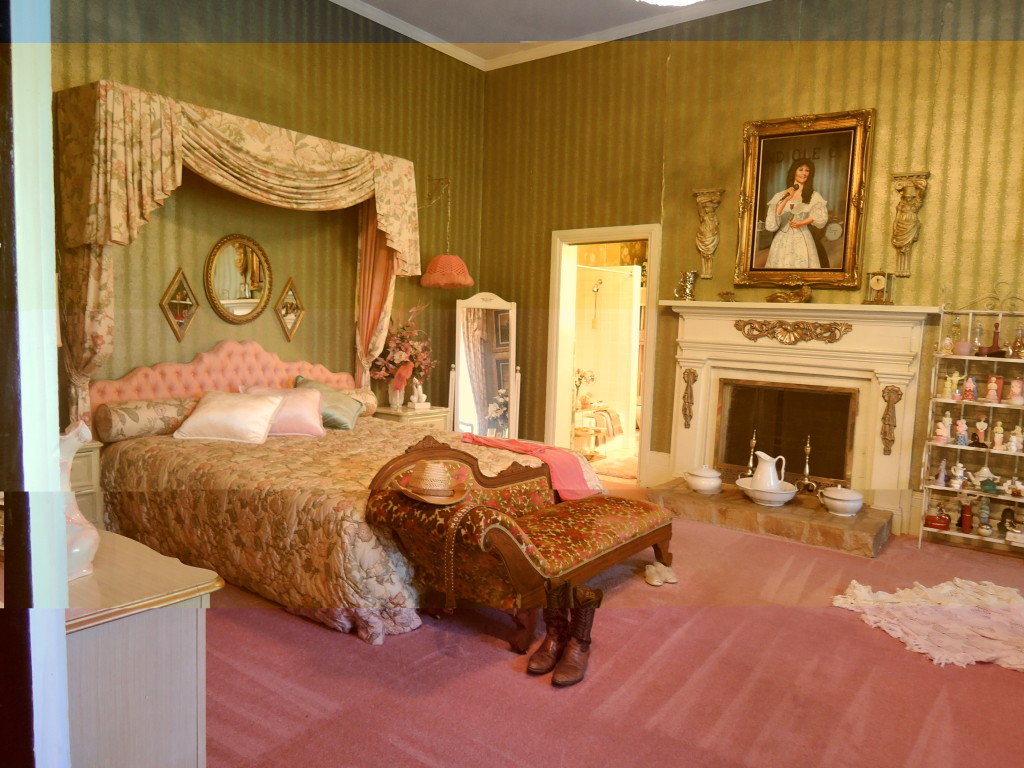 Artifacts of Loretta's early life are on display and our tour guide diligently pointed each out: her daddy's lunch bucket, her mama's treadle sewing machine, Loretta's only church dress. Loretta Lynn saved everything from her career and it's all on display in the main museum: her cars, costumes, awards, and guitars. Even her original tour bus is parked inside.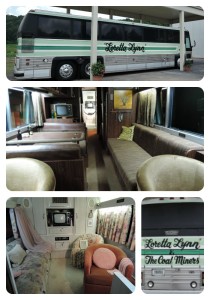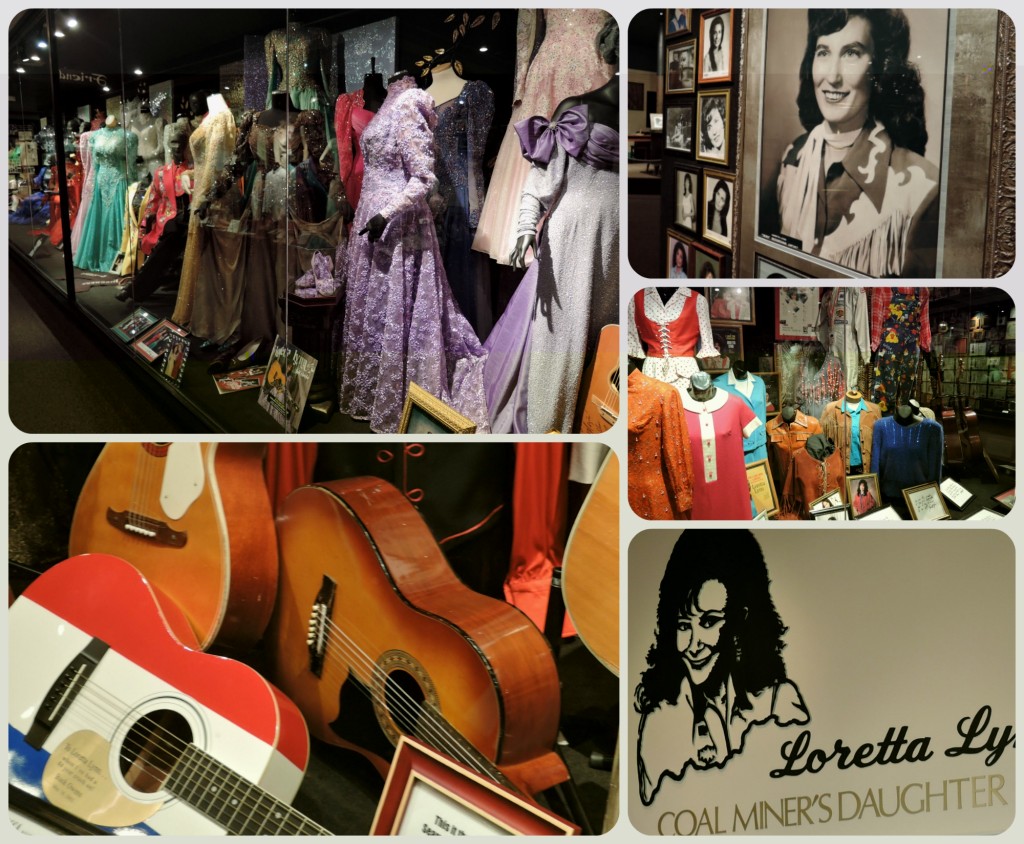 Overall Loretta Lynn's Ranch has a lot going for it. This is a big property with much to see and do, and the campground was pretty good. But as a destination resort the list of disappointments kept growing, such as the camp store being closed for three days. They seem mighty short-staffed for the height of the summer season.
Golf carts were supposed to be available for rent to cruise around the ranch. In fact we counted on that and didn't bring the motorcycle with us. But the gals at the office issued so many ridiculous excuses that I just gave up trying to rent one. They said the following, practically in the same breath: There are no golf carts anymore. They are all rented out. They are all broken. Housekeeping is using them. You are the first on the list. We don't take lists.
So instead of an easy golf cart ride we had to pack everything up, unplug the coach each morning and drive the RV two miles down the hill to the Western town where all the attractions are located.
I had the same luck with canoe/tube rentals. Hurricane Creek flows lazily around the ranch and I was looking forward to a nice cool float in the heat of the afternoon. But I was told, again in the same breath, We don't have tubes for rent. Nobody has the key to unlock the shed where they are stored. The maintenance guys are too busy. We'll call you when the tubes are ready. Of course they didn't call. And the big inviting swimming pool near the campground was padlocked all week, too. So we just napped in the coach during the hot, sweaty afternoons and waited for the heat index to drop below 100.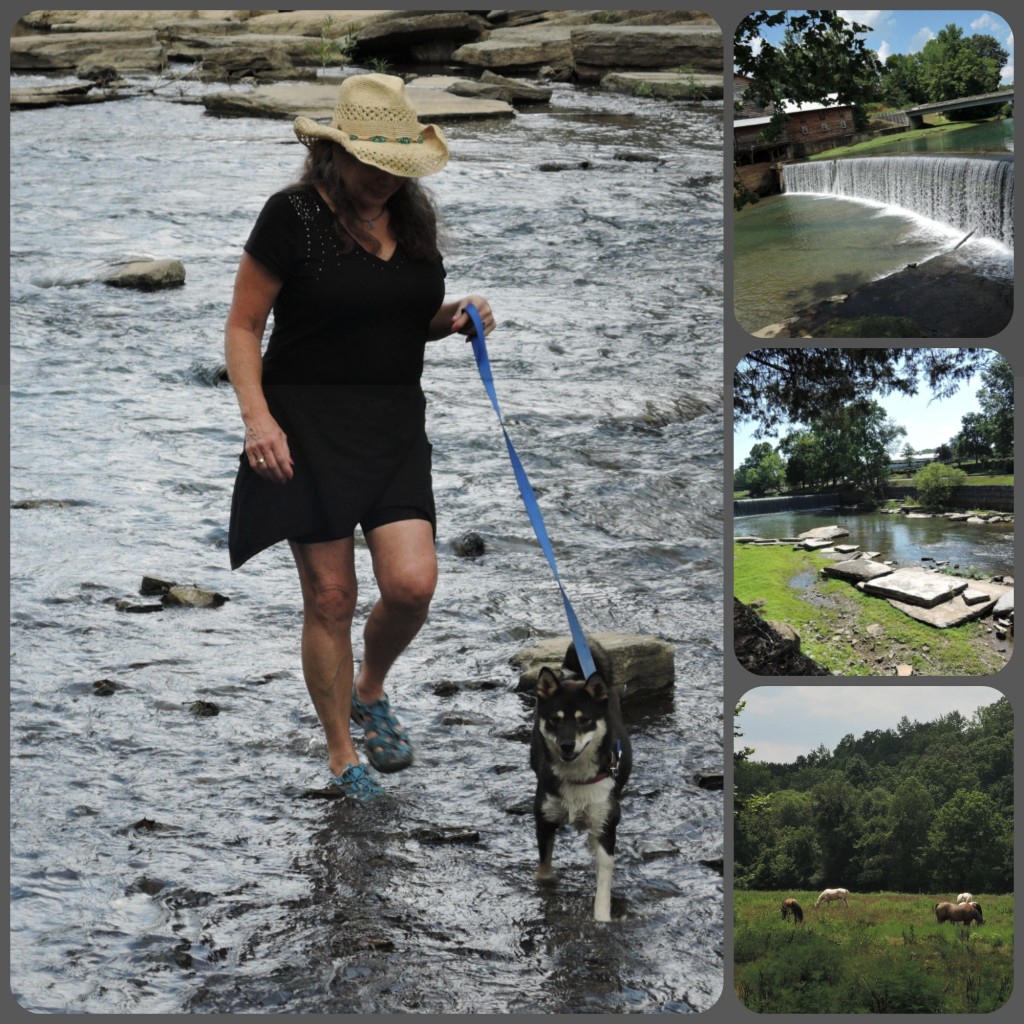 Oddly feral cats were everywhere – slinking around the Western town, lolling on the mansion porch, and skittering through the campground. And while that usually wouldn't bother me, there was an expired kitty down in the Coal Mine. Our tour guide nearly cried.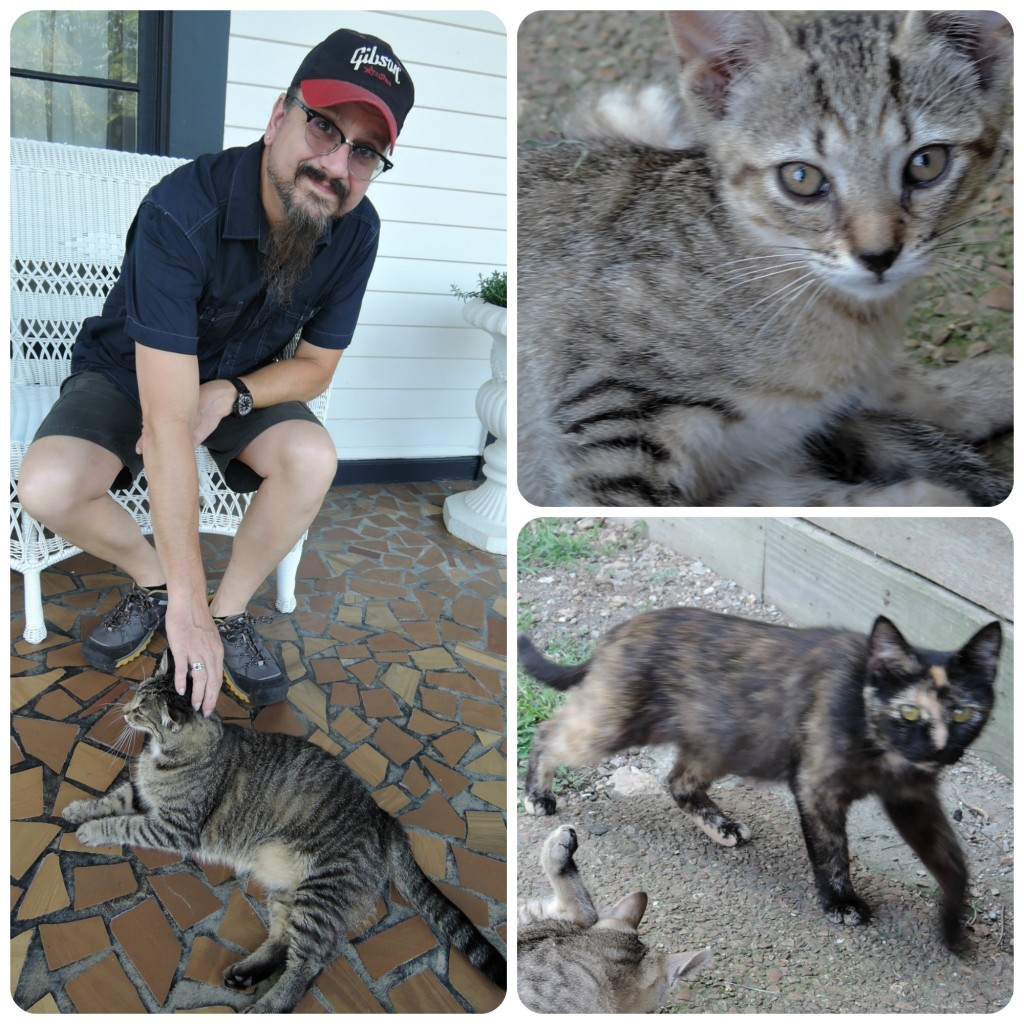 And speaking of odd, here's weird news:
Armadillos have migrated into northern Tennessee! I wouldn't have believed it but Tim saw a family of three 'dillos ambling through the campground.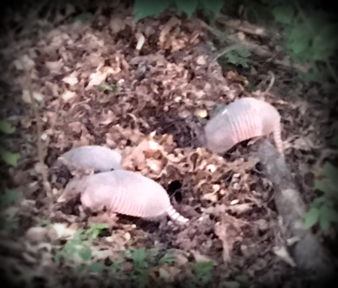 Overall, we did have fun at the Ranch. And I'd be willing to return if they can pony up their game.