Josephine Sculpture Park
Frankfort, Kentucky
View Map
Here's another entry under the category How Did I Not Know About This Place – the splendid Josephine Sculpture Park near Frankfort. It's a 20-acre farm that has been carefully groomed and curated to become a wonderful sculpture garden. It's been in place almost twenty years, but I just recently discovered it through happy accident by reading a roadside tourist sign.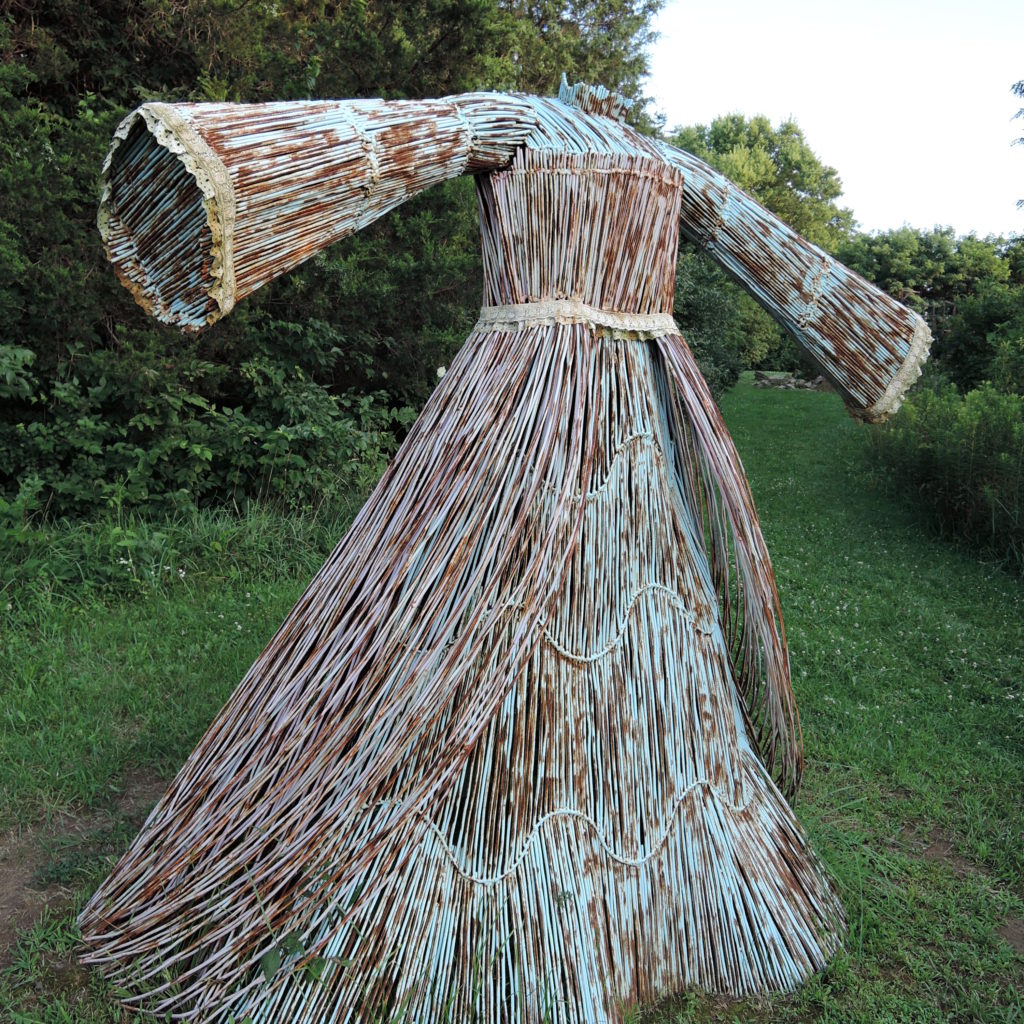 Josephine Sculpture Park has about 50 monumental works of art – meaning the pieces are big, big, big! The sculptures are located throughout the property along meandering paths of mowed meadows and woodlands. Each turn of the path presents you with another surprising encounter. The sculptures are set among the natural surroundings, accessible to be touched and admired from all different angles.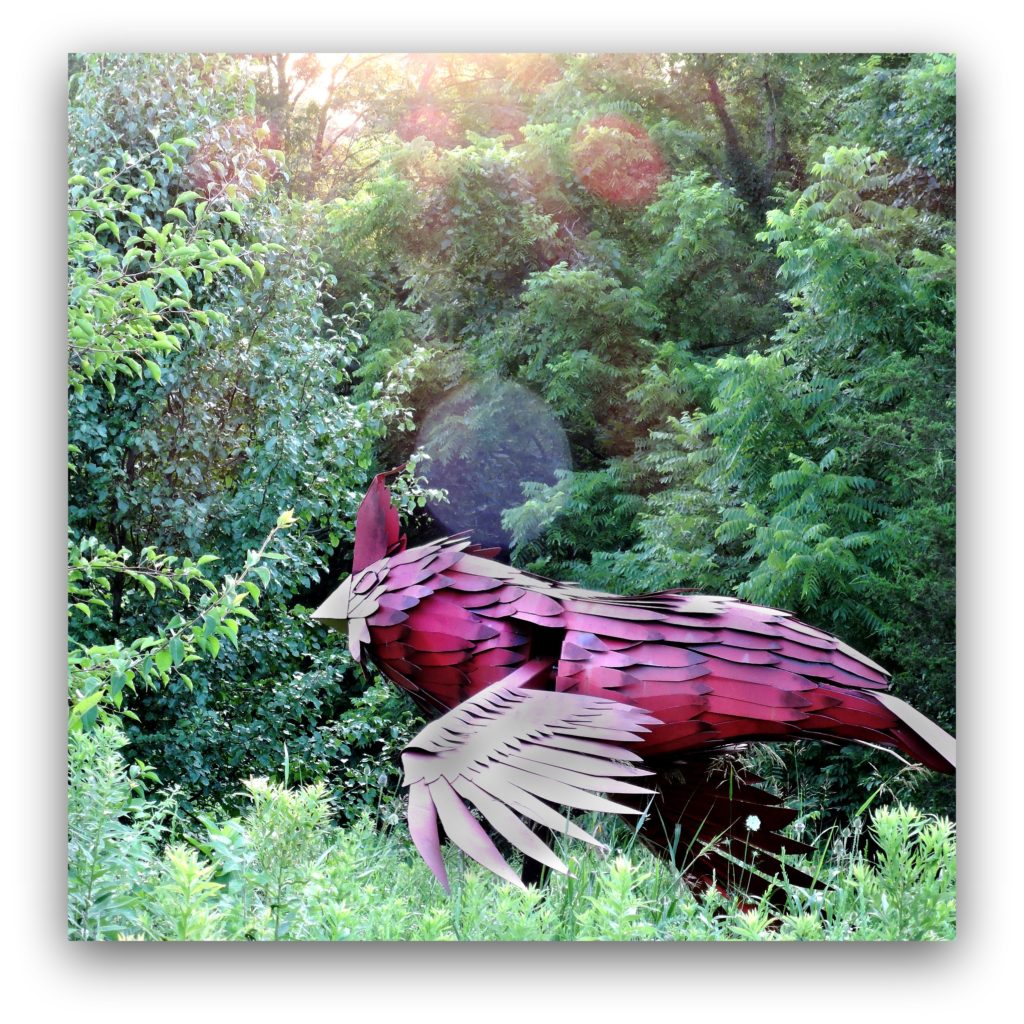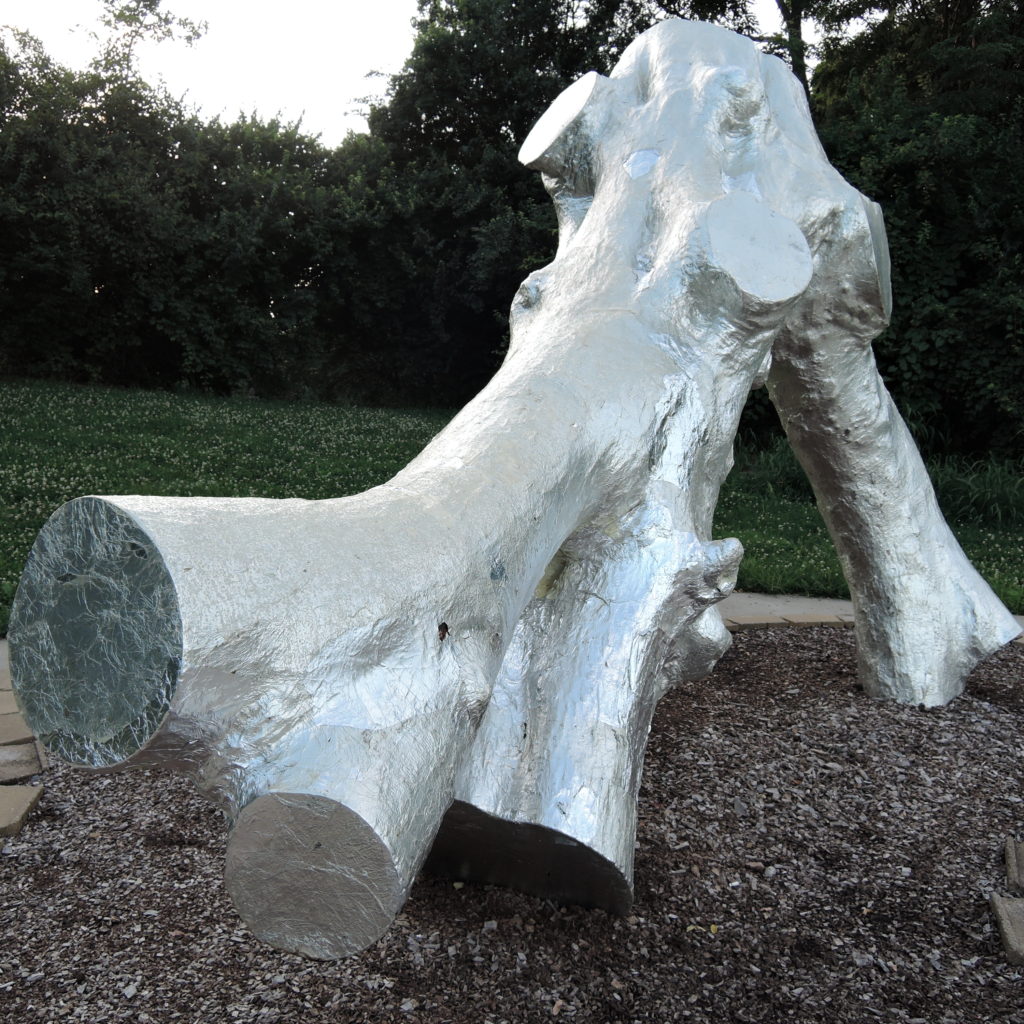 National and international artists have been invited to exhibit their sculptures on a rotating basis. Some works are permanent, but the background of Nature is always changing, giving the park a refreshed feeling each season.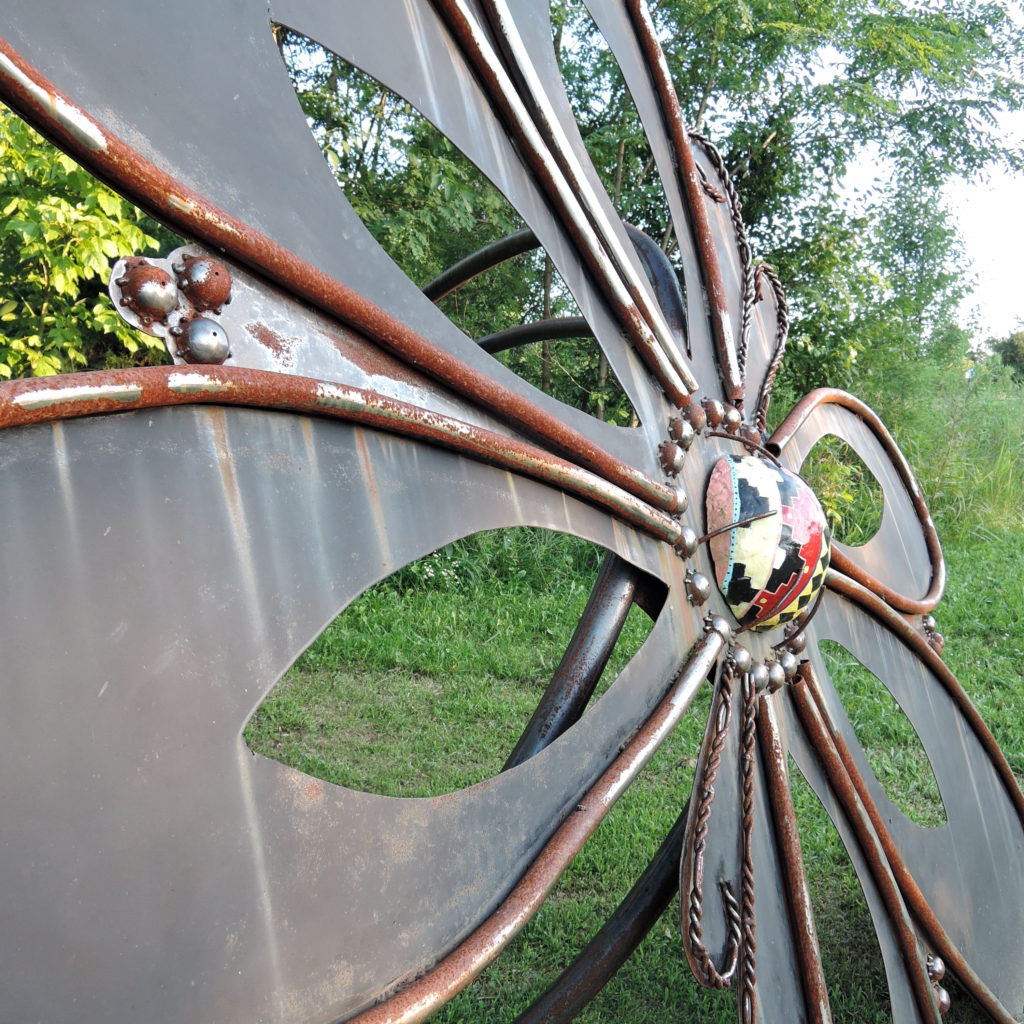 Josephine Sculpture Park is free to visit, open all year round, and hosts a variety of events throughout the calendar. I attended the Mindful Nature Photography Workshop, a fun class which challenged me to think differently about taking photos. There were six of us attending the workshop, and we wandered among the sculptures trying to be artistic with our cameras.
Many of my shots of were highly experimental and quite disposable, meaning they didn't turn out so well. But after class, as the sun waned, I lingered a bit to take more traditional shots of the sculptures.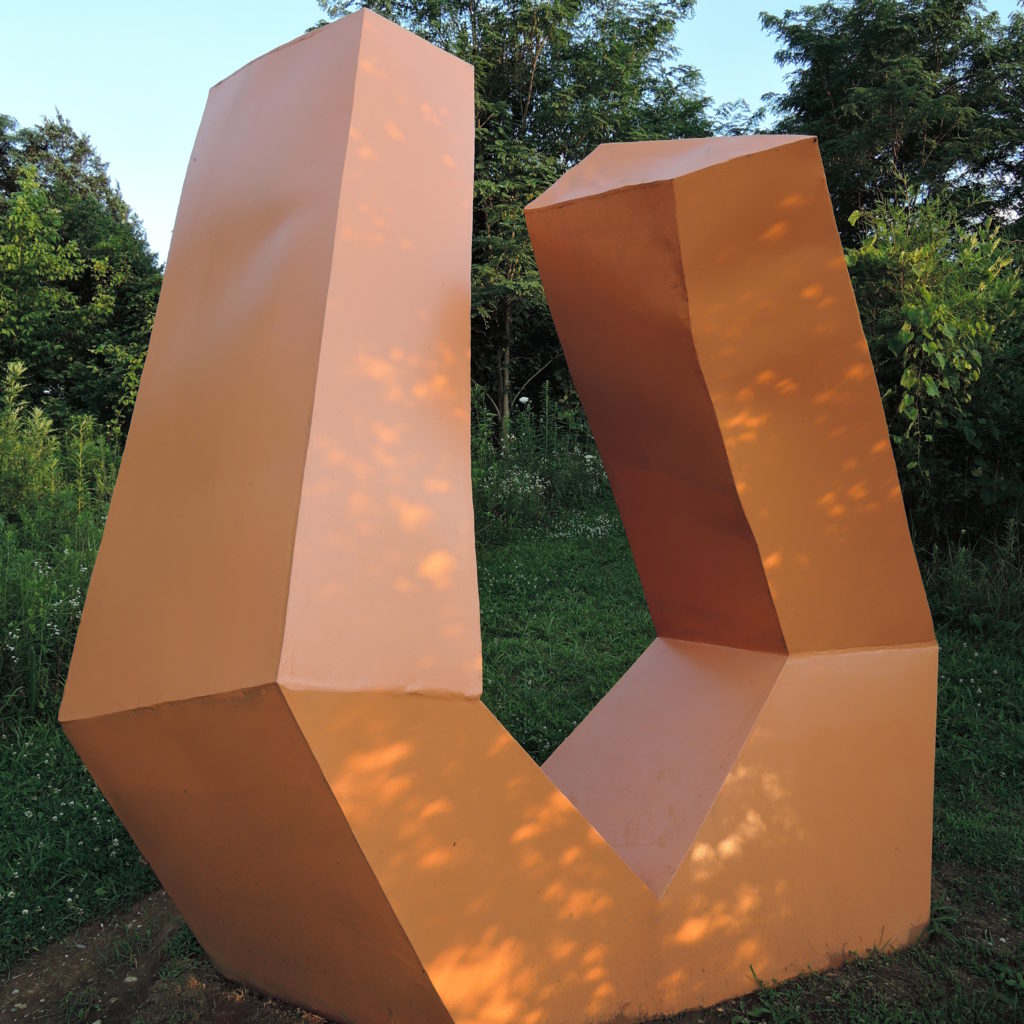 I'm so pleased to have discovered Josephine Sculpture Park, and encourage you to visit if you're in the Frankfort, KY area. You can view upcoming events at: josephinesculpturepark.org