Camped at:
Gulf Islands National Seashore
Florida
View Map
I came to Florida looking for sun and surf, and by happy accident found possibly the most beautiful beach in the Panhandle – Gulf Islands. This is a National Park, unspoiled and pristine, with snow-white sand and emerald green waters. A lovely park to drive through, if nothing else.
Gulf Islands is a long, finger-thin peninsula with the Gulf of Mexico on one side and Pensacola Bay on the other. You could walk from one body of water to the other in about 10 minutes.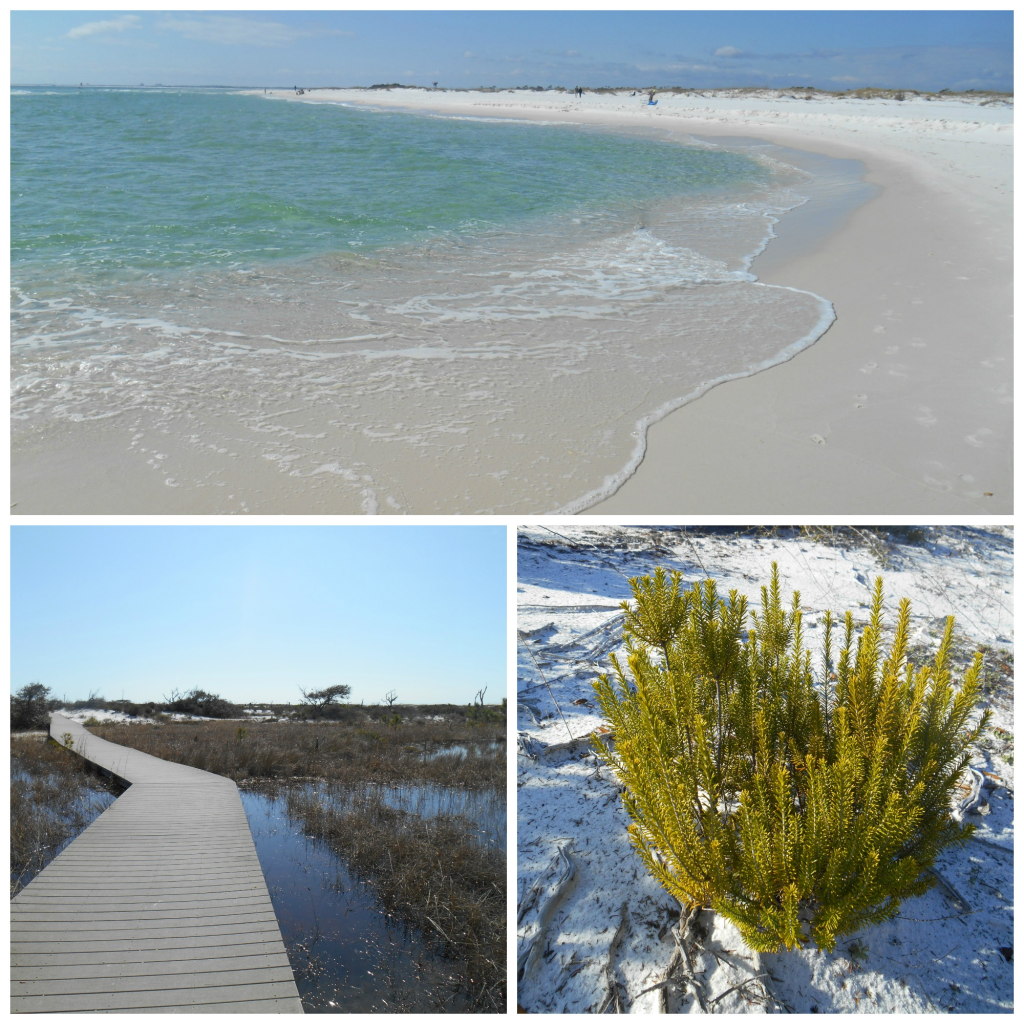 I spent a little time on the beach today. But much of the afternoon was devoted to fretting over the coach's electrical system. Seems I have a bad circuit breaker and it's a kinda crucial – runs the entire 30 amp system in the motorhome. Nothing I can fiddle-fix by myself, although I tried gamely for a few hours.
I've been trying to set up an appointment with a mobile RV repairman and not get too distraught over equipment failures. Meanwhile, I'm powered up via the big DC coach batteries, which should give me plenty of juice for a few days.
DASH CAM –