LaComedia
Springboro, Ohio
View Map
My family loves a good show. And what's better than a big Sunday brunch and live theater!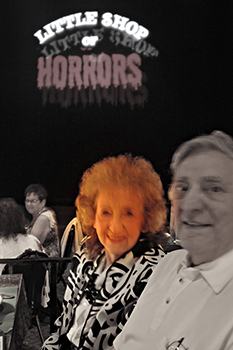 We dressed up in our Sunday clothes and headed out to LaComedia to see Little Shop of Horrors. I'm sure you remember the movie, and the play is even livelier.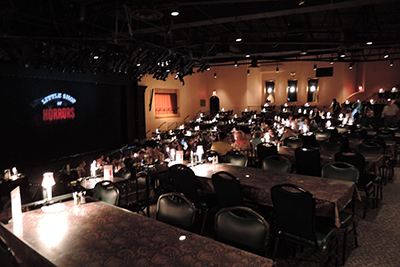 LaComedia is a dinner theater where you can eat a swell meal while enjoying a performance featuring professional stage actors. The theater has tables arranged in tiers, so there's really not a bad seat in the house.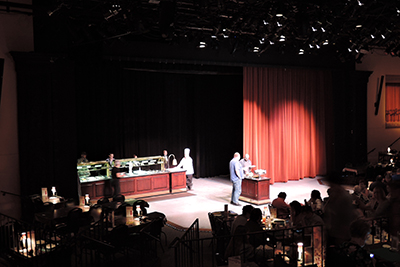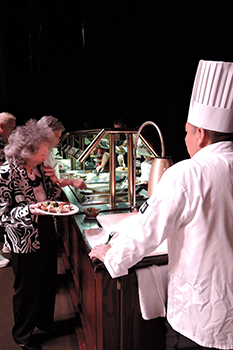 LaComedia serves their buffet on the stage – come on down a grab a plate. About the time you're finishing dessert the buffet is wheeled away and the stage is reset for the play.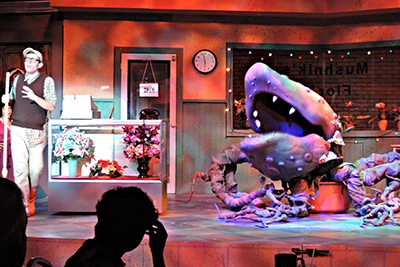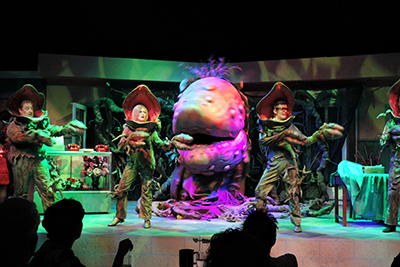 This month's performance of Little Shop of Horrors was spot on. We laughed and hooted at the clever lyrics and amazing special effects. Audrey II, the alien plant, was a fantastic stage prop, and of course steals the show. My little pocket camera took some grainy pictures in the dark of the theater, but you can get an idea of how elaborate the props were.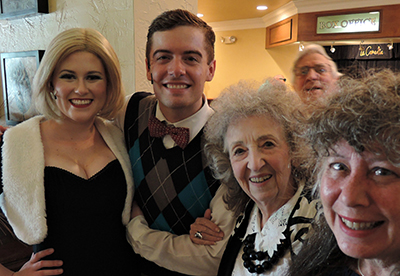 After the show you're invited to mingle with the cast in the lobby. It was a great way to spend a Sunday afternoon with the folks!