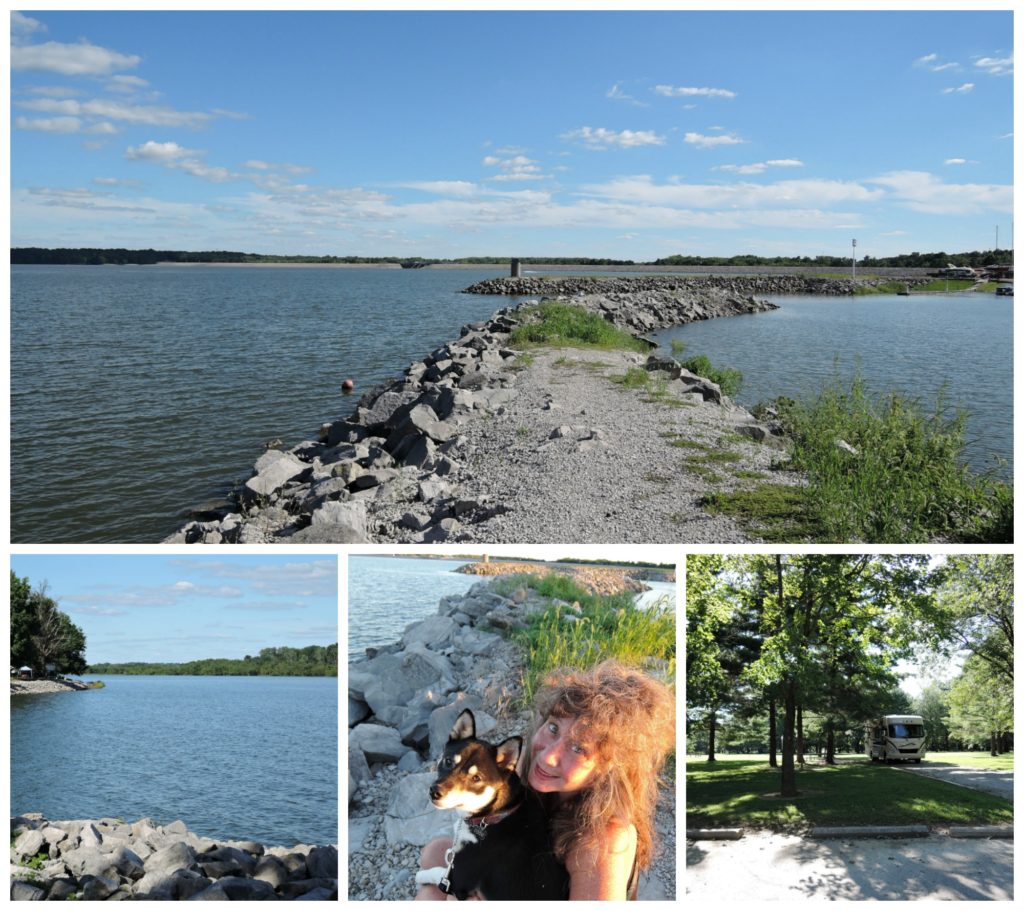 Dam West Recreation Area
Carlyle Lake, Illinois
View Map
In southern Illinois, we are once again enjoying the efforts of the tireless Corps of Engineers. Back in 1958, the CoE flooded the plains surrounding the Kaskaskia River to create the 26,000 acre Carlyle Lake as a reservoir. Two dams are located here, and we are staying at Dam West campground. It's a splendid spot, with enormous camp sites, mature trees, and in full view of the sparkling lake.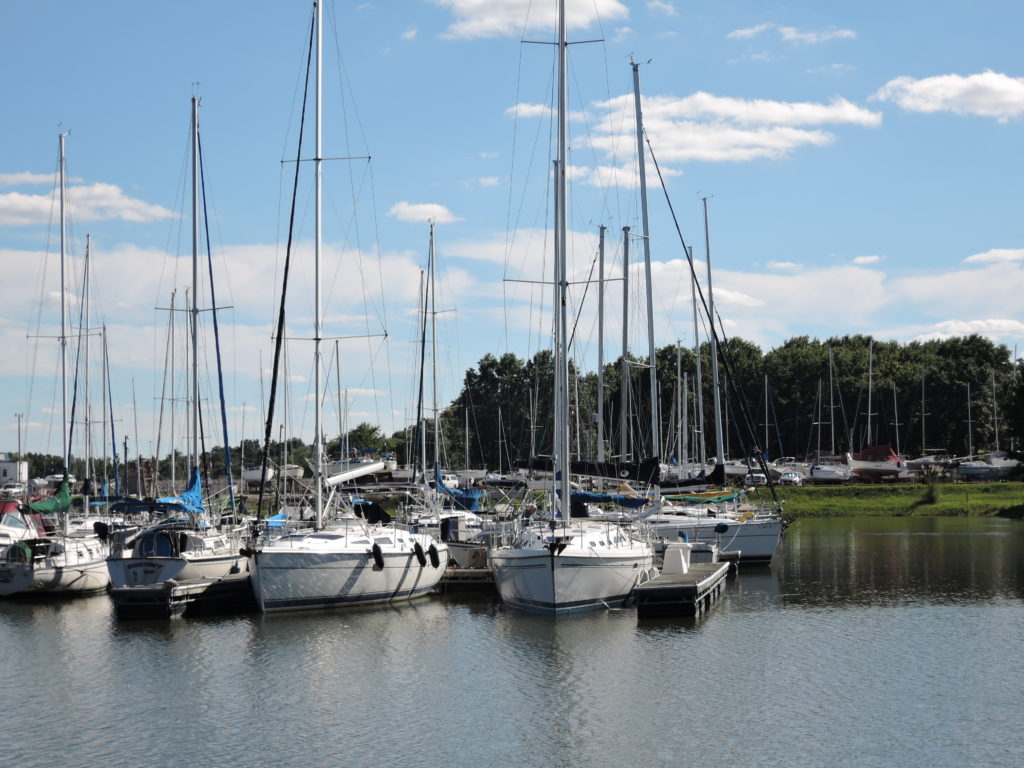 This lake is a big draw for the region as a sailing spot, and the marina was all masts with nary a motorboat in sight. Other than Carlyle Lake, the surrounding country is a bit unremarkable, save for thousands of acres of corn and an occasional tavern at a lonely crossroad. Big Agra business is seen in the form of giant granaries and milling operations, most locally owned and family operated. We have crossed into what's called America's bread basket – the flat prairie that eventually yields to the Great Plains.