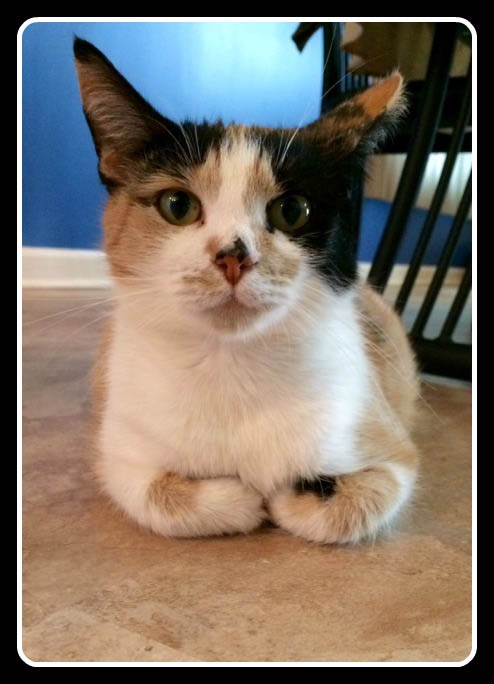 Smitty the Kitty has graced us with a litter of five kittens, all tucked under our bed in a cozy nest of towels.
But I'm ahead of myself here…
First a sad announcement on the loss of our dog Shadow. He passed just before Christmas, a couple of weeks after we moved into the new house. 
Shadow was our trusty camping buddy, ever faithful on the trail. He shared every trip with us, starting way back when we were sleeping in a tent up through more recent years of traveling in the motorhome. We miss him terribly, and have beloved memories of the adventures we shared.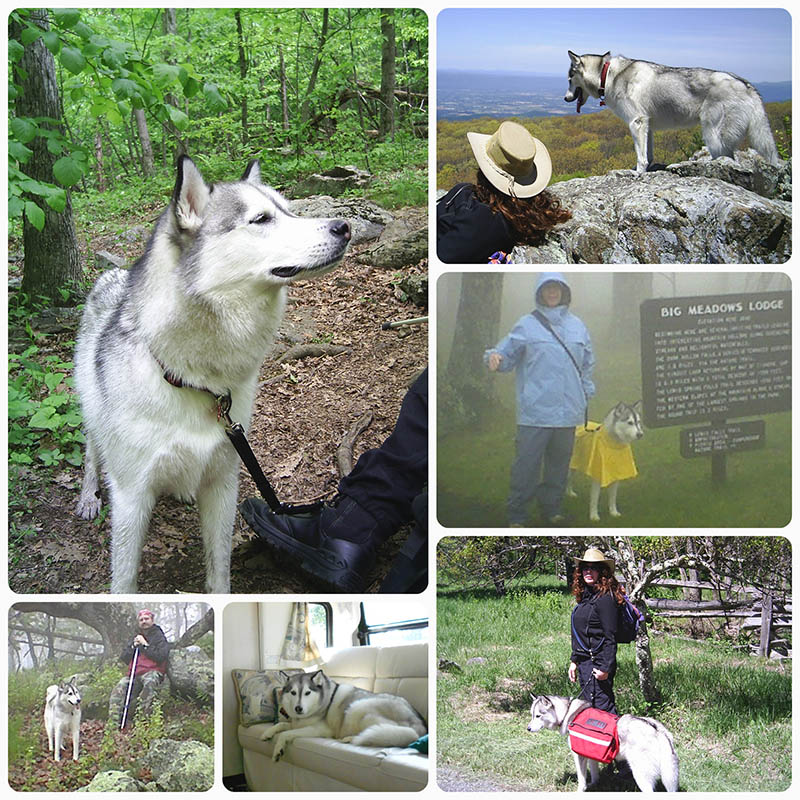 His absence left a big hole in our lives, and our neighbors decided we needed a replacement pet right away. A stray cat had shown up at their barn, and even though we said, "No, no!" they brought the cat over the next day. 
Smitty the Kitty was young and quite thin, but friendly and in desperate need of company. She endeared herself to us immediately – being gentle, well behaved, and an exceptional mouse hunter. The plan was to keep her in the garage, but sub-zero temperatures seemed too cruel for outdoor living so she took up residence in the basement, save for a couple of fateful nights when she mysteriously disappeared.
A few weeks later I remarked on her expanding tummy which Tim insisted was due to better nutrition. It wasn't long before Smitty started to look like a bowling ball with legs, and then it became quite clear why she vanished those nights. 
So here we are, Dog Lovers, with a box full of newborn kittens. Think they can hit the trail with us?