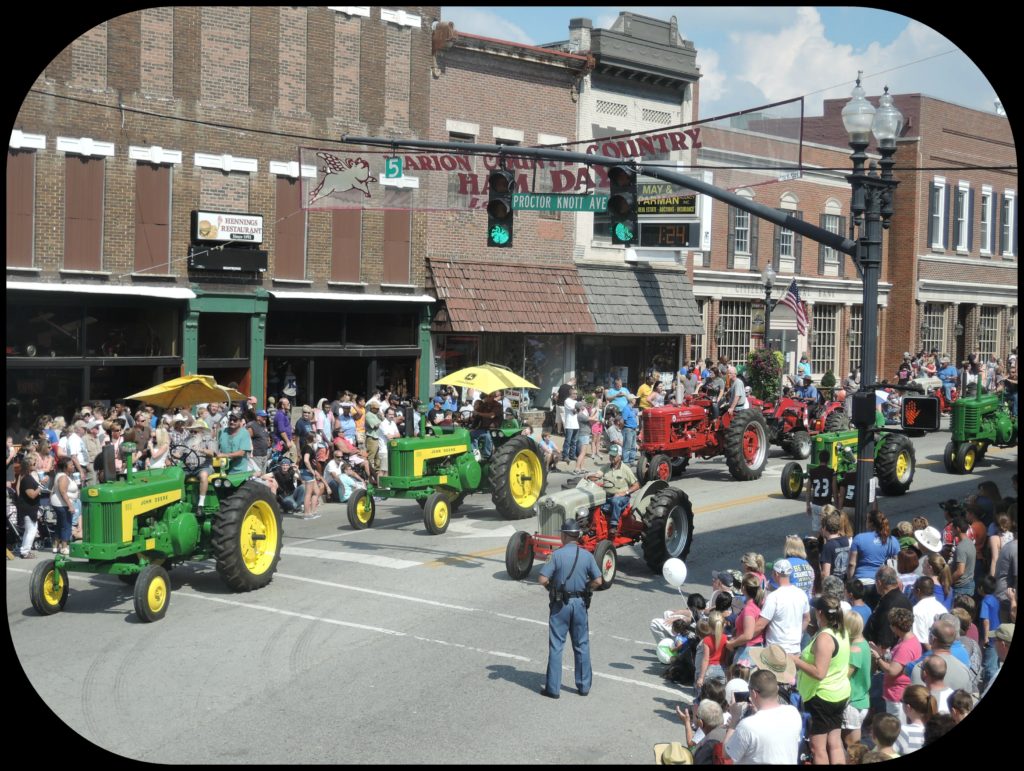 Lebanon, Kentucky
View Map
Down the road a piece from our farm, past a dozen catholic churches (one for each little town) and past a bunch of bourbon distilleries (several for each county), is the charming town of Lebanon. It's a bustling little burg, and I find myself there often – shopping the local stores, seeing a show at their excellent regional theater, or just for a cruise through the pretty countryside.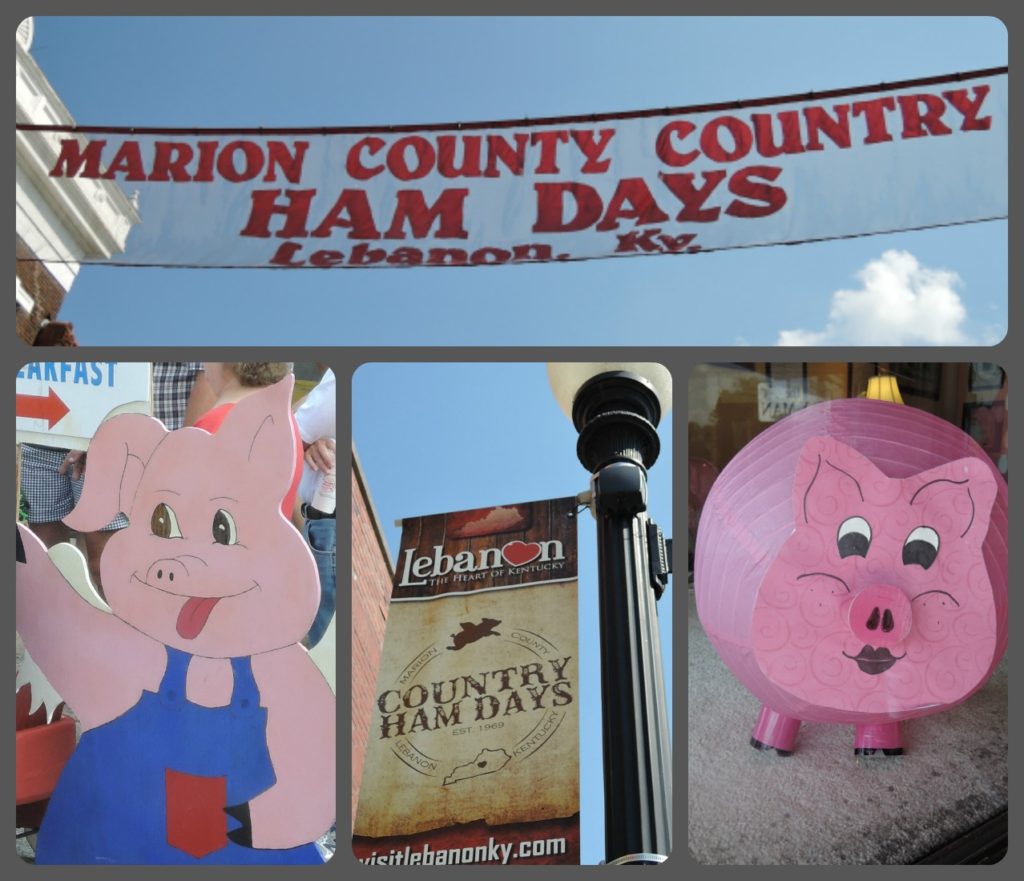 This weekend was Lebanon's signature event – Country Ham Days. It's a big street fair with lots of events, including a famous ham breakfast feast. We didn't arrive in time for breakfast but we did catch the Hog Hollering Contest and a great parade.

We scored a second floor window seat at Shiners restaurant and enjoyed lunch while the parade passed by. What a relief the air conditioning was! It's still hot as Hades – in the high 90's with unbearable humidity – even though the calendar says it's officially Autumn.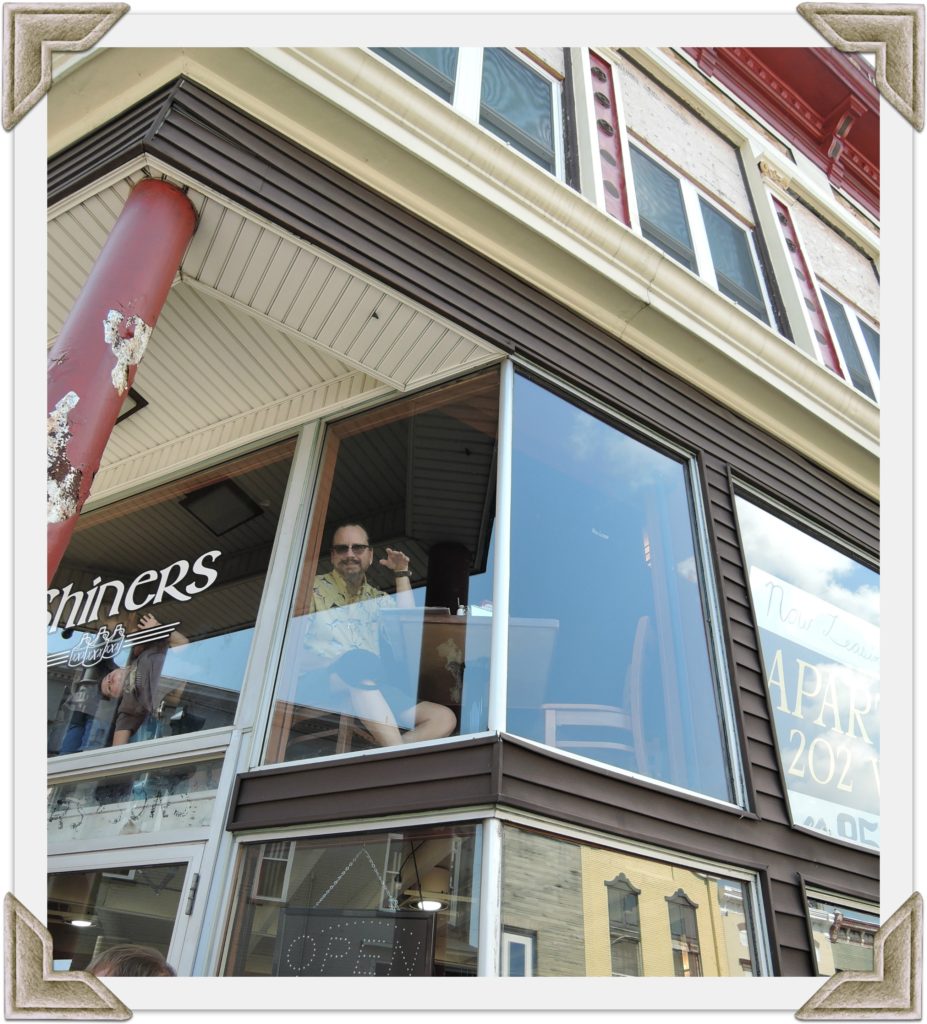 The parade featured one marching band, several historic tractor clubs, and all of Marion County's fire trucks. There were a dozen pageant winners waving from convertibles and hay wagons – Miss Lebanon, Miss Teenage Lebanon, Miss Preteen, Little Miss (a child), Wee Miss (a baby), and of course Miss Ham Days. Then a similar collection of County pageant winners rolled by. That's a lot of taffeta and tiaras in one parade!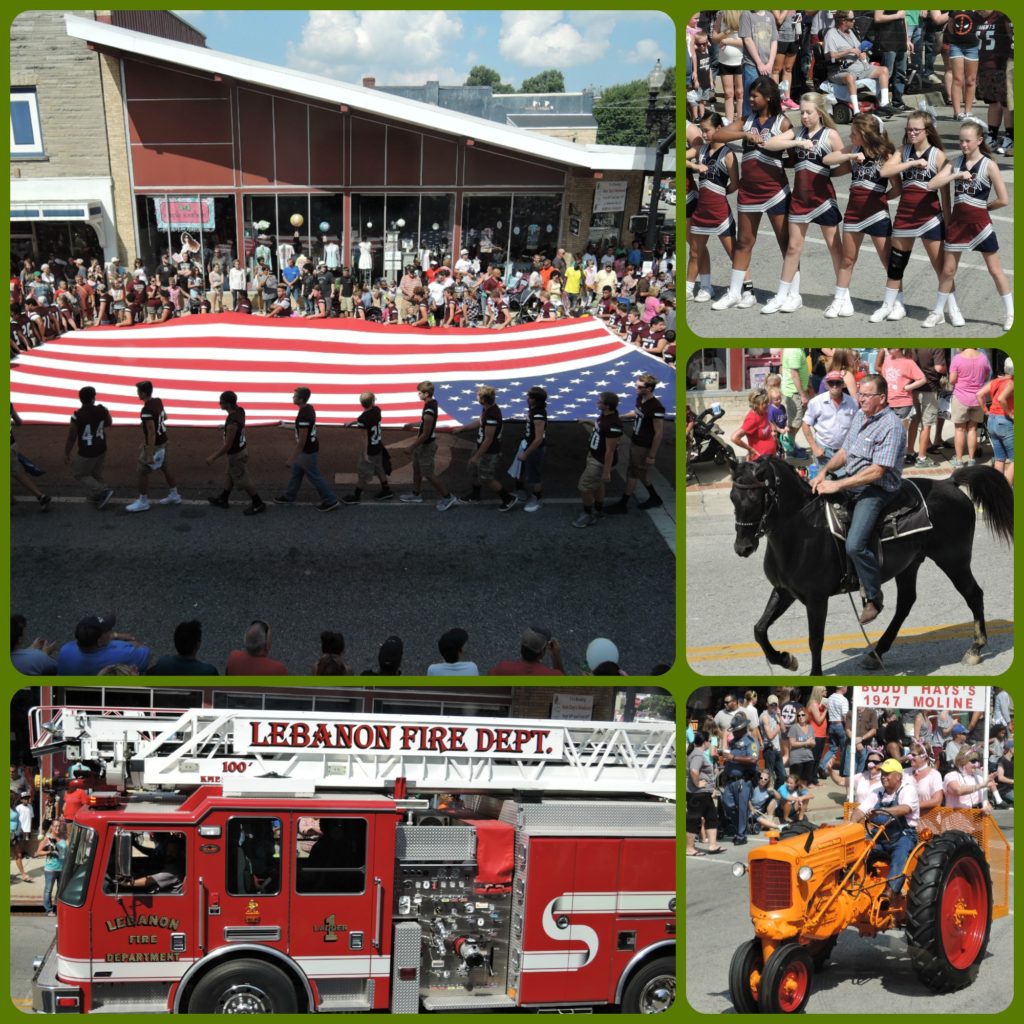 On the way home we stopped at Limestone Branch Distillery for a tour, and more importantly, a free sampling of their bourbon.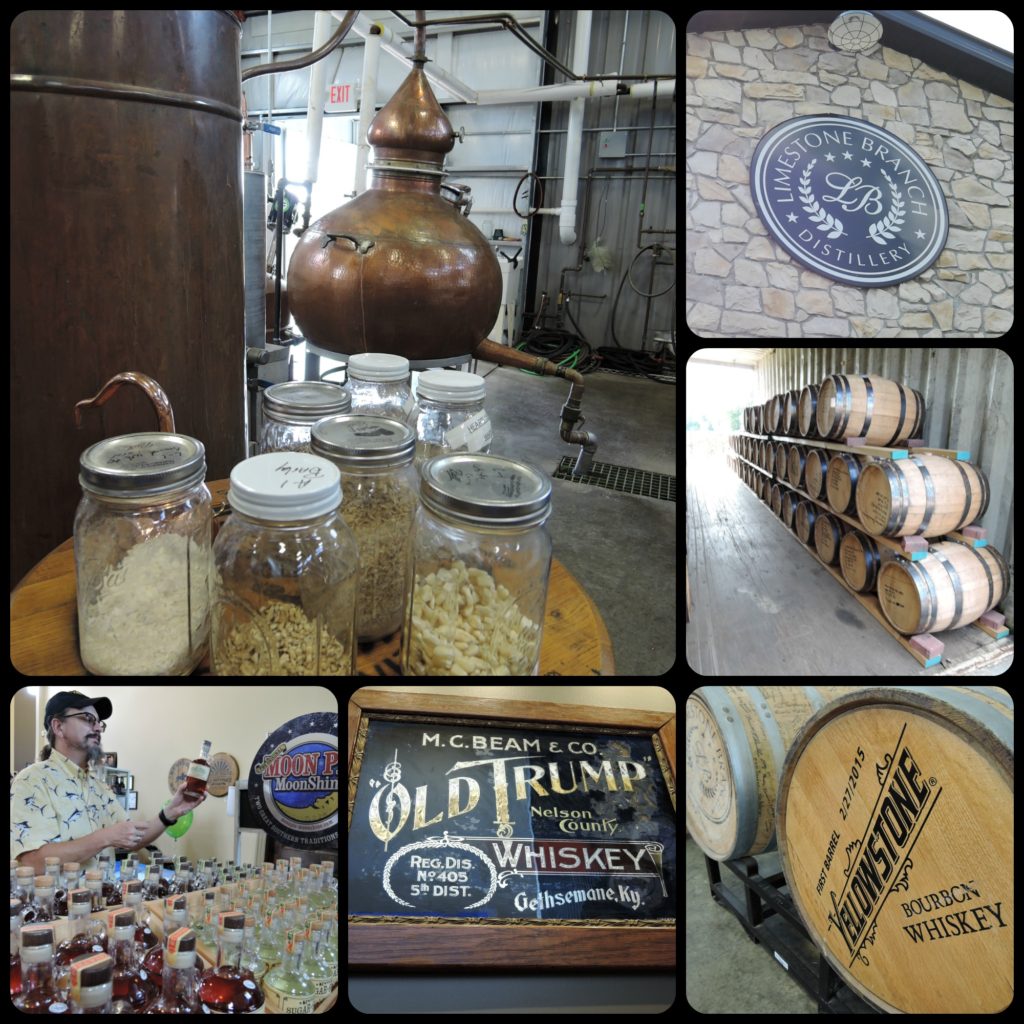 Distilleries are big business around here and operations are usually huge, with giant stills and dozens of large bourbon warehouses dotted around the countryside. But Limestone distillery is just getting started, so their rickhouse (the place where bourbon barrels are aged) is only a small trailer with little quarter-kegs stacked up. The Limestone owners are from the Beam family (as in Jim Beam) and are 7th generation master distillers. Our tour guide was one of the owners, and we discovered his great grandpappy had a distillery only a mile from our farm in the 1870's. Old Trump was its best brand, and the ruins of the place are still there.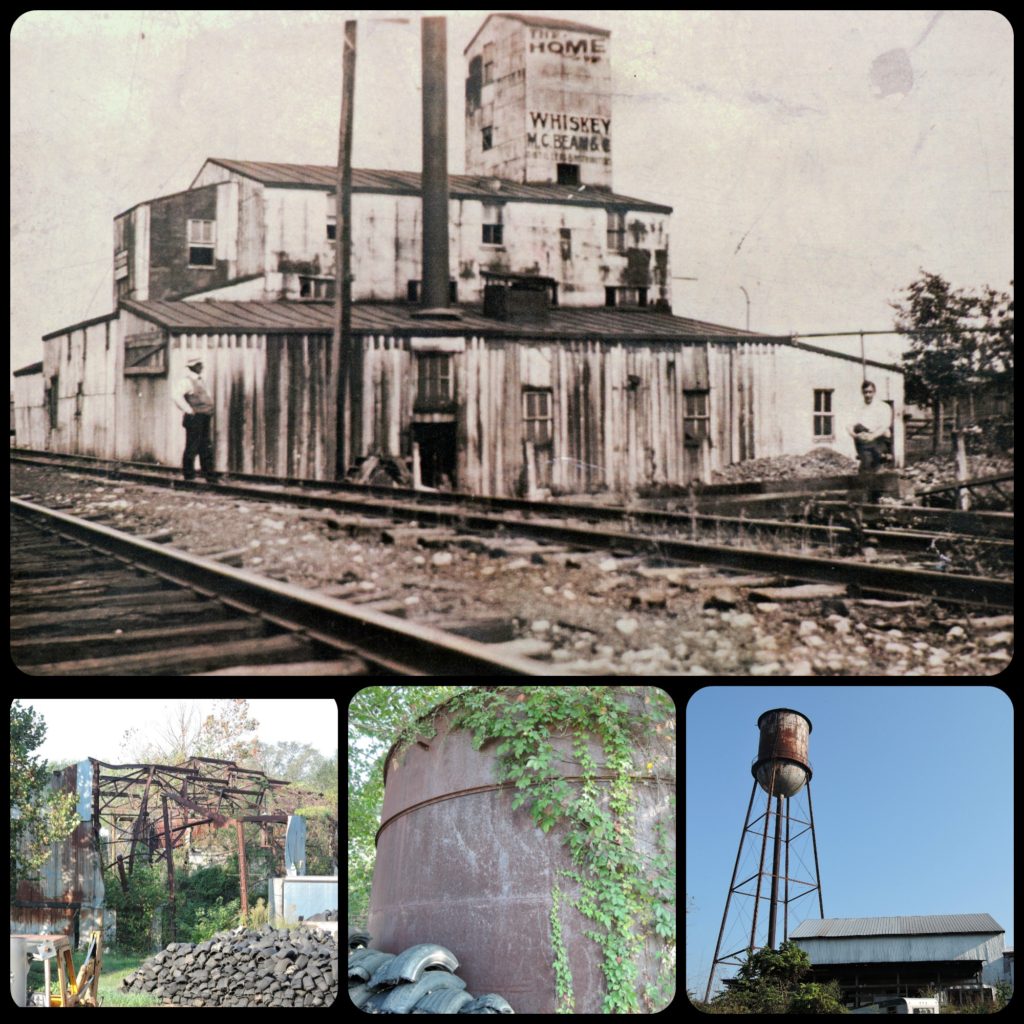 It was a great Fall day of adventure, even if the temperature didn't coordinate with the calendar.