Lackawanna State Park
View Map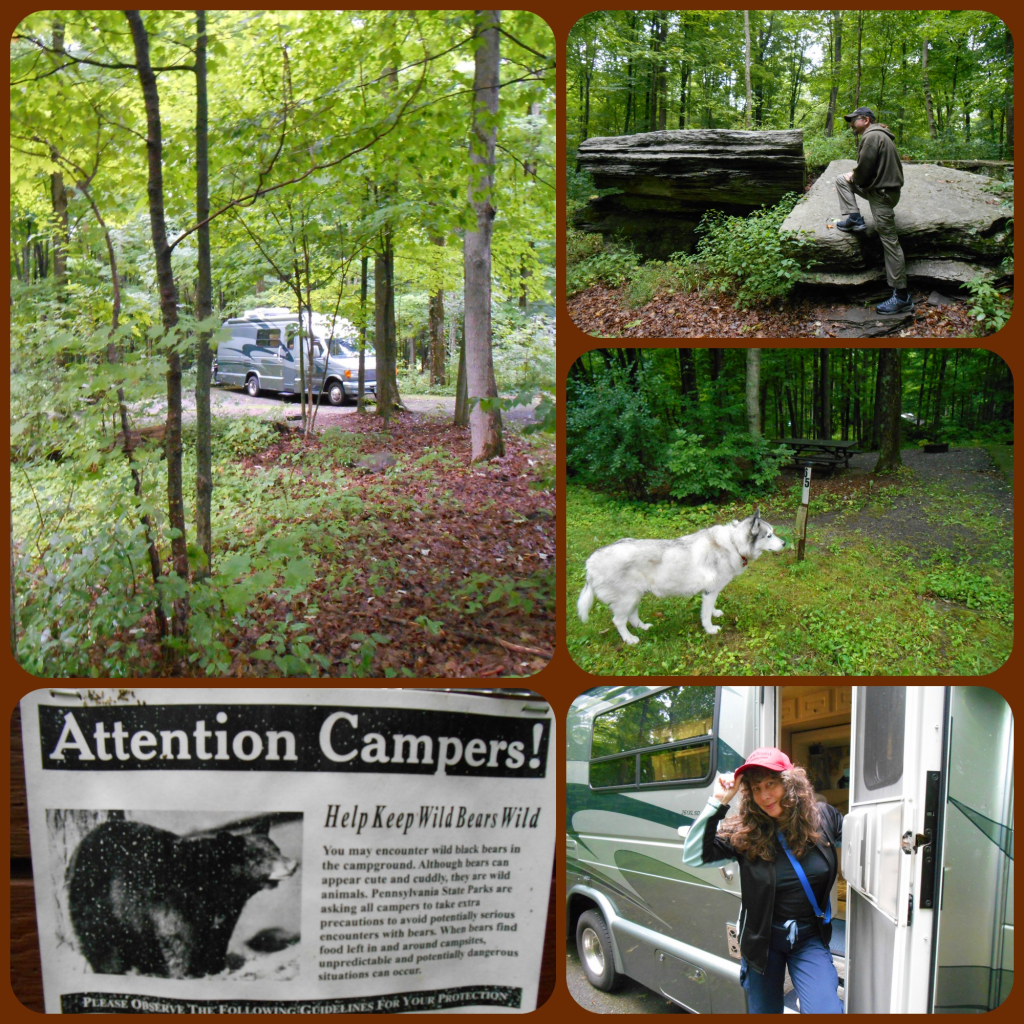 We began the day in Southwestern PA and traversed the whole state in a big, long drive. The Alleghenies were mountainous, of course, but thoughtfully the highway engineers blasted several tunnels along the way so you didn't need to scale ALL the mountains.
In the Poconos, we passed near the town where my folks lived for many years and I spent a few awkward teenage years. Alas, the rain prevented any good look from the highway, and we'd already been on the road too many hours to take a detour down memory lane.
This evening were are encamped in Lackawanna State Park, just north of Scranton. The park is lush and green, fresh from the rain this afternoon, and there's an enticing lake nearby. The ranger office was empty when we pulled in and we are the only campers in this loop tonight.
Just the way we like it after a long day's drive!