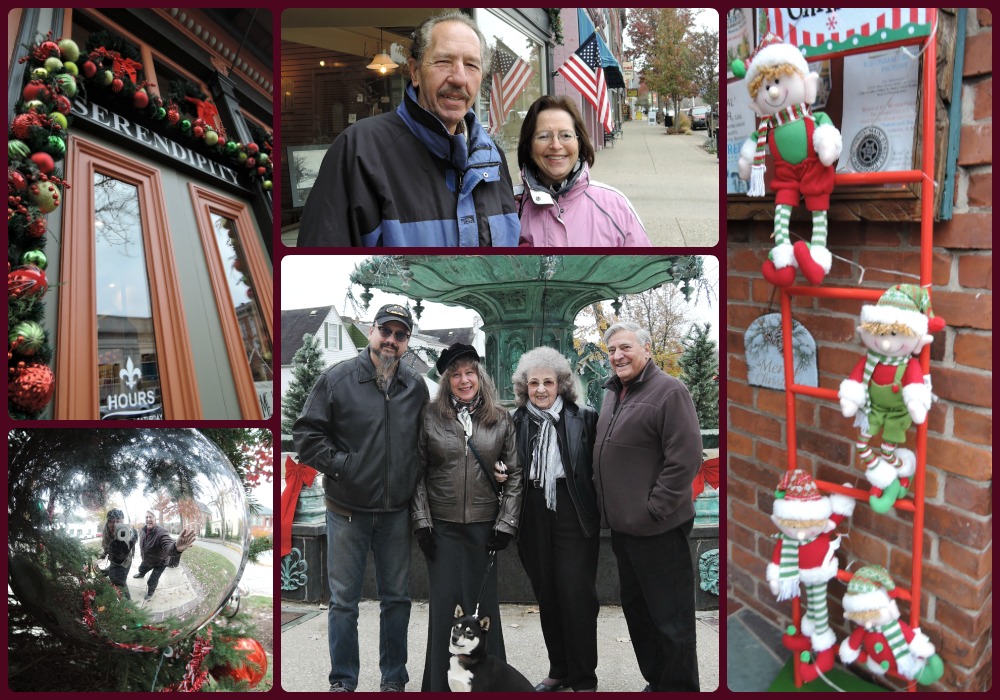 General Butler State Resort Park
Carrollton, Kentucky
View Map
This Thanksgiving we mixed it up and tried something different. We met my folks and our good friends Alan & Lois at General Butler State Park and let someone else do all the cooking! The Park has a swell lodge and comfortable rooms, plus a campground that's just a short drive down the hill. General Butler offered a big Thanksgiving buffet and had a huge turnout for the feast. It seemed like all of Carrollton was there!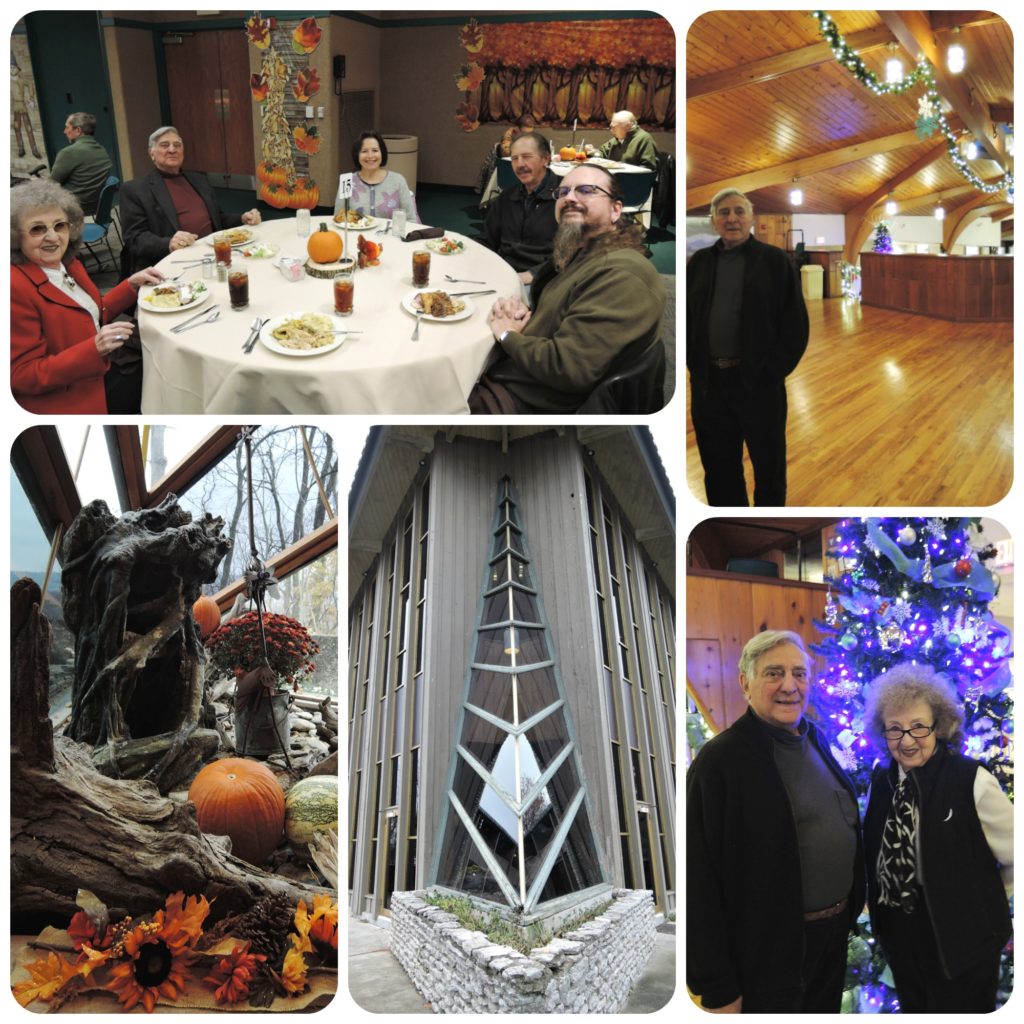 We used the RV as a party room for a few days. It was a cozy little den to chat and pass the time in the evening. Even with six adults plus a dog and parakeet, everyone was pretty comfortable.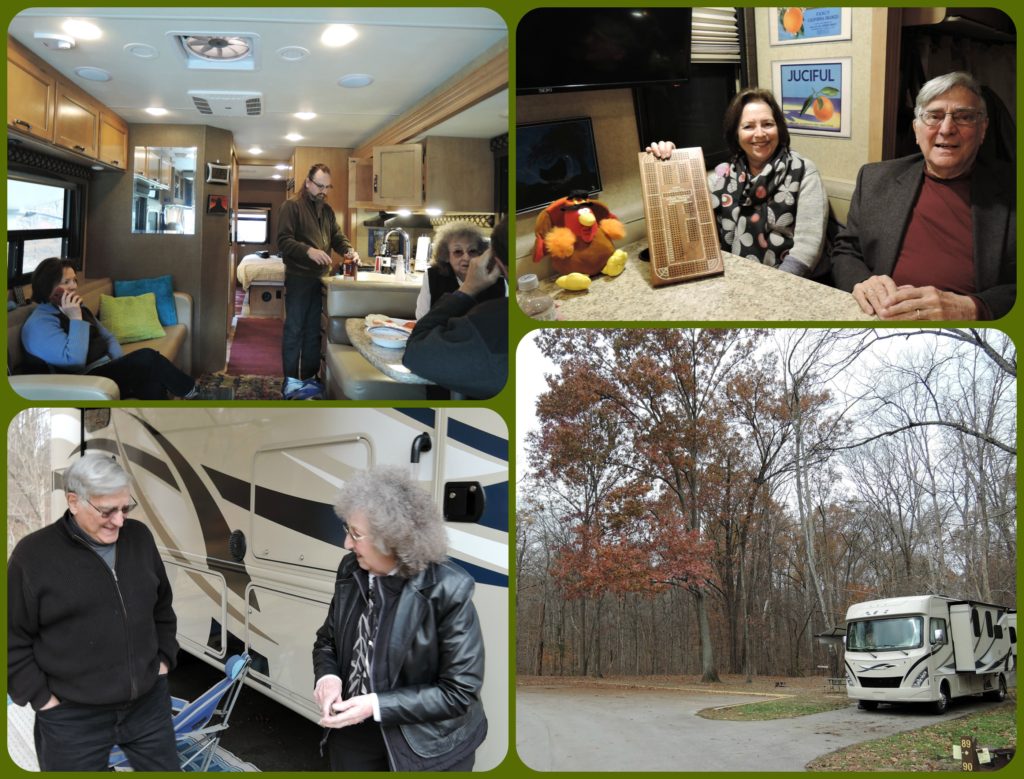 Driving around the first afternoon we got a good look at tiny Carrollton, located on the confluence of the Kentucky and Ohio Rivers. The weather was overcast and a bit nippy, and Carrollton doesn't have a lot to offer, so we retreated for an early supper at the Lodge.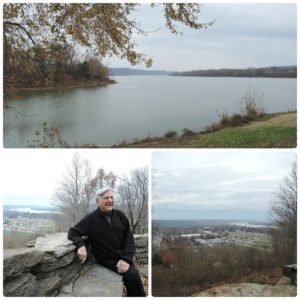 The day after Thanksgiving we crossed the Ohio River just a short distance downstream to visit Madison, Indiana. It's a charming town with a bustling old-time downtown district. We visited Lanthier Winery to see their Christmas Tree Festival where dozens of decorated trees are showcased along with their wine tastings. Nearby is Clifty Falls State Park and we stopped at their lodge for coffee and enjoyed a hilltop view of the river.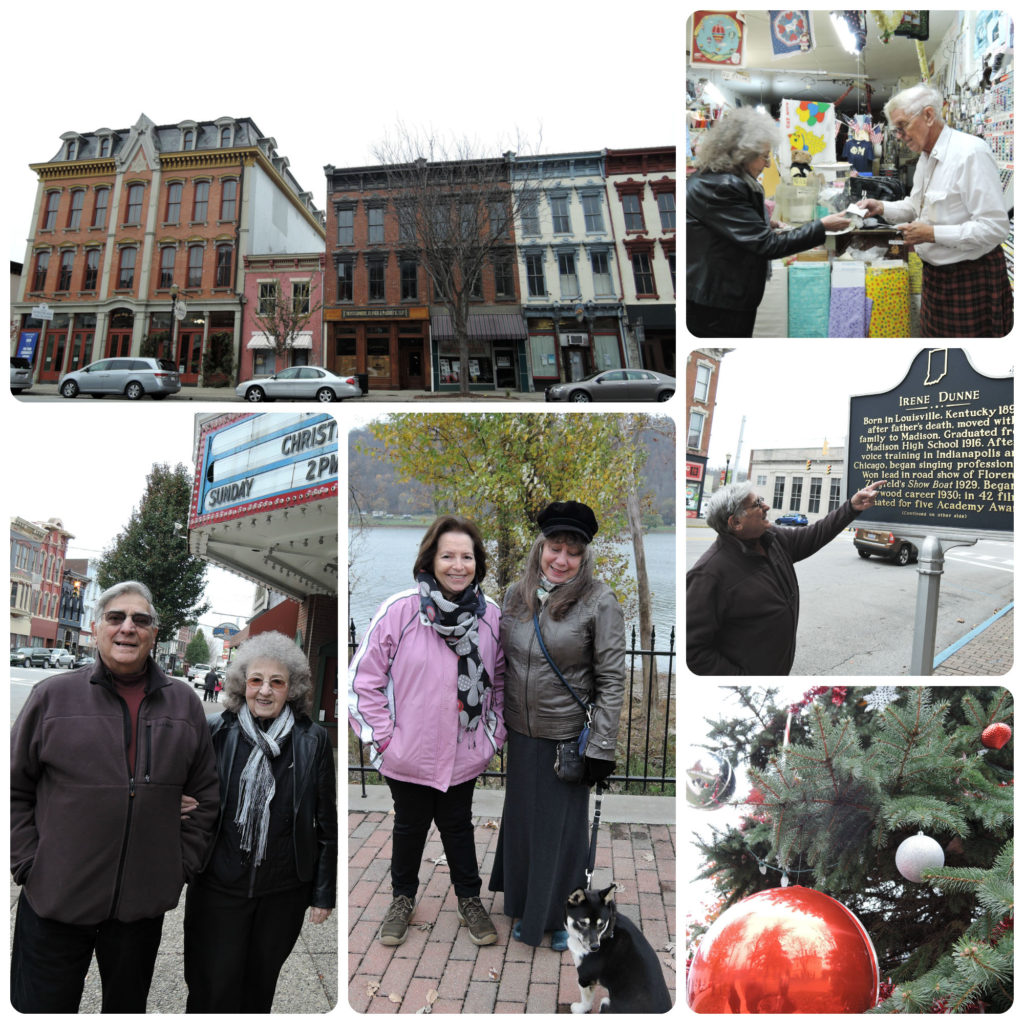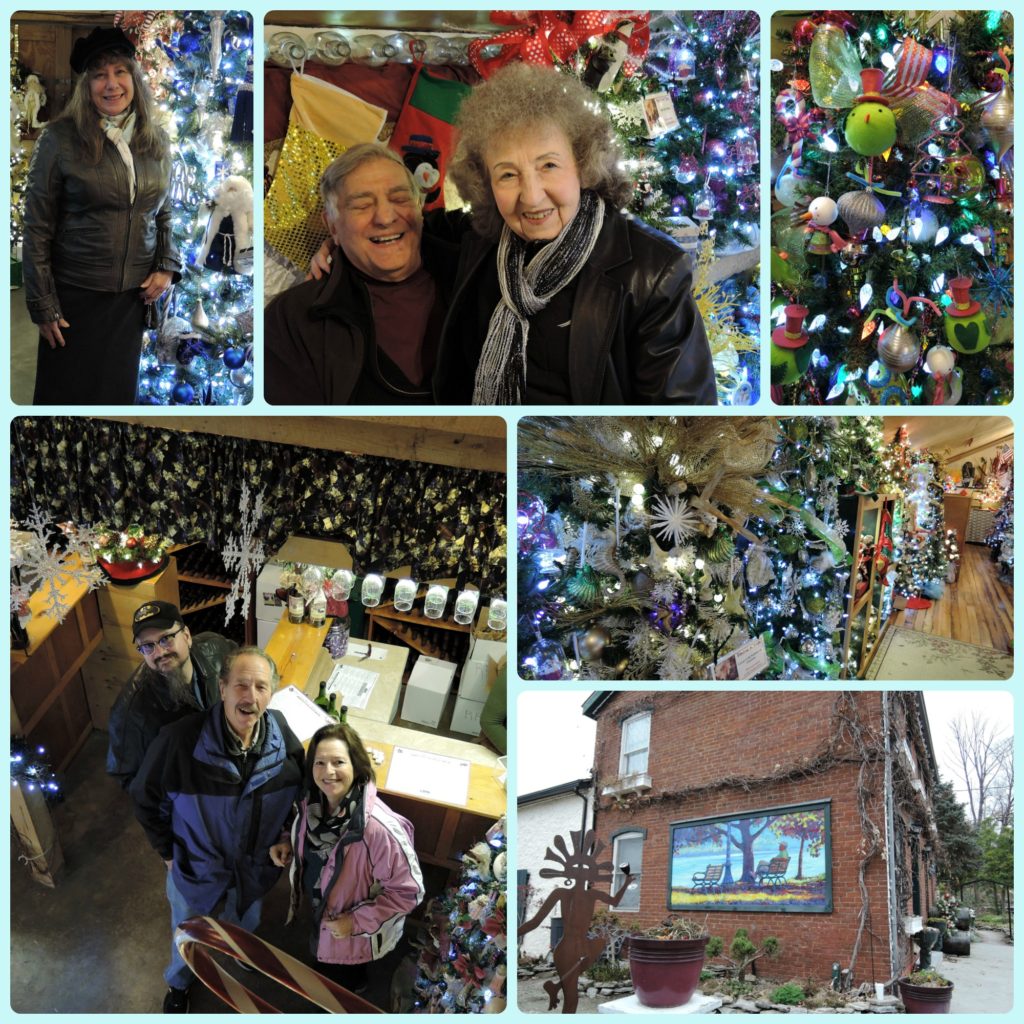 This will be our last camping trip of the year as the weather now dictates that we winterize the water lines and set the coach to rest for a while. Next up will be the giant RV show in Louisville and I'll post a full review soon.
Happy Holidays!